Strawberry Rhubarb Quinoa Muffins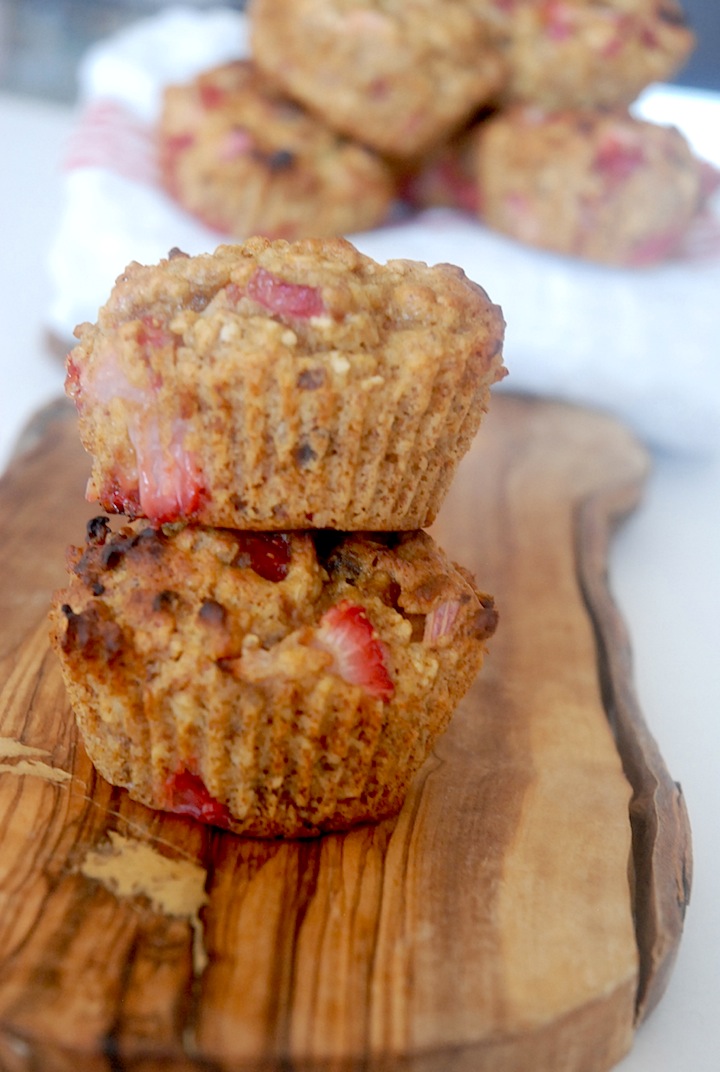 Author:
Meg of Sweet Twist of Blogging
⅔ cup whole wheat flour (i used all purpose)
½ cup oats
⅓ cup cooked Quinoa
1¼ tsp baking powder
1 tsp salt
½ tsp cinnamon
⅓ cup pureed dates
¼ cup coconut oil
¼ cup honey
1 large egg
1 tsp pure vanilla extract
½ cup raspberries or strawberries
½ cup fresh or frozen rhubarb
Soak ½ cup of pitted dates in hot water. Let soak half an hour and puree until smooth.
Preheat the oven to 375F. Line a muffin pan with 12 paper liners
Combine whole wheat flour, oats, quinoa, baking powder and salt in a bowl. Stir together.
In a large bowl or mixer bowl beat together oil, dates and honey until well combined.
Add egg and vanilla, mix to combine
Stir in dry mixture until almost combined.
Fold in strawberries and rhubarb gently to minimize the raspberries from breaking and running.
Fill the muffin liners, two thirds full.
Bake for 20-25 minutes, until a toothpick comes out clean. Let cool in pan 5 minutes, then place on wire rack to cool completely.
Recipe by
Sugar Plum Sisters
at https://sugarplumsisters.com/2014/06/strawberry-rhubarb-quinoa-muffins/