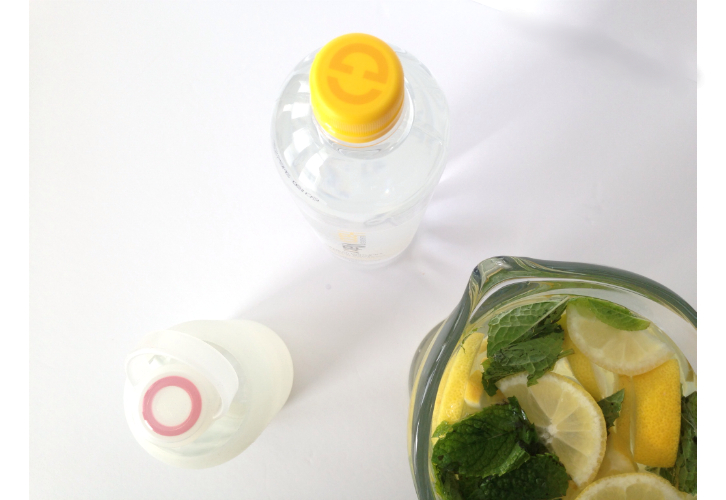 I thoroughly enjoyed myself this Easter weekend…and that included eating a lot of very yummy, rich food!!  It's great to celebrate, but now it's time to get back on track again!  Laurel and I were just talking about how important it is to drink enough water…for so many reasons..but sometimes it's hard to get in those eight glasses.  Here are three ways to make drinking your daily amount of water a bit easier…
1.  Detox Water – I've posted here about this before…right after New Years!  Make a jug of this water before you go to bed.  The flavors blend nicely overnight and you have it ready to go for the day!  The lemon and cucumber are natural diuretics and the ginger and mint reduce bloating….it's also known as flat belly water!  It tastes super refreshing and it's great for you!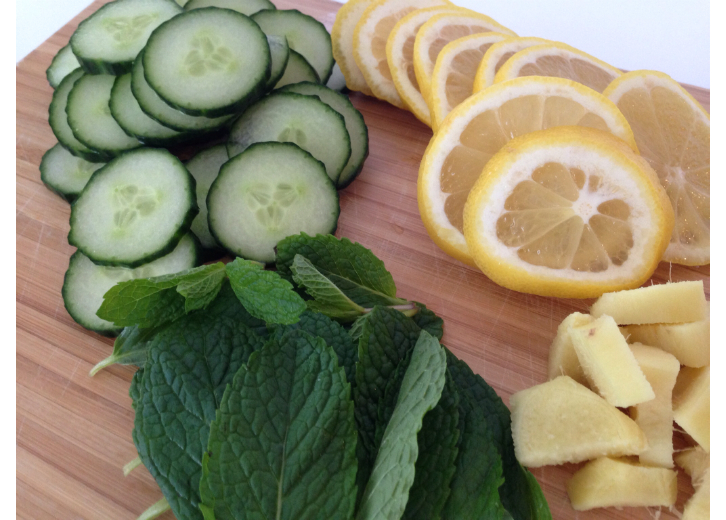 2.  Happy Water – If you follow me on Instagram, you've probably seen a few pics of Happy Water.  Ok, the bottles look great and feel great (that may sounds weird, but it's true!), and the water tastes really good…..very crisp and clean!! Happy Water is a combination of spring and mineral water and is naturally alkaline…you can read more about Happy Water and it's benefits here.  I never was a biology or chemistry major, but I do know that I love drinking this water and I continually recommend it! You can order it online or find it locally at Save On Foods, London Drugs, Urban Fare, PriceSmart Foods, Safeway and Pharmasave.
3.  The bkr bottle – it's a glass water bottle with removable silicon sleeve.  I especially love that you can put the glass bottle (without the sleeve) into the dishwasher…call me lazy, but I don't love hand washing reusable plastic water bottles. New color collections come out twice a year inspired by the latest runway fashion, so you can look great while drinking up! Locally you can buy them at Urban Fare and online here.
How do you stay hydrated?