This boy's got style. He's also a guy of impeccable taste, as you'll read about his take on socks. And i couldn't resist capturing some photos. No team jerseys or sloppy track pants for this guy…i have a feeling he's gonna have a lineup of little ladies wanting to be on his arm in the years to come!
Here's hipster in miniature form. Meet my nephew, Griffin: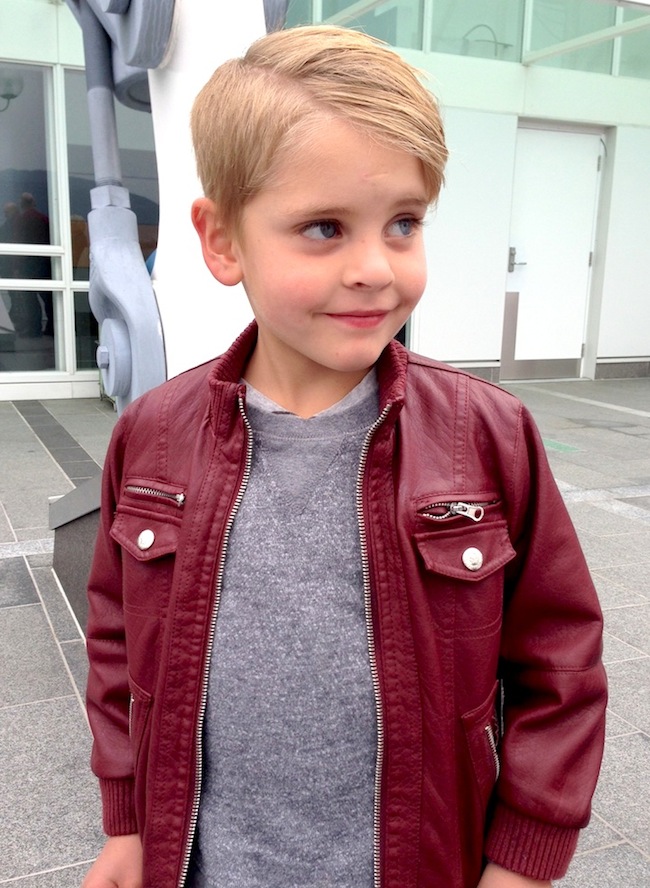 My name is: Griffin and i'm 5 years old
My favourite things are: socks. new ones. i only like to wear them a couple of times. and then i need new ones.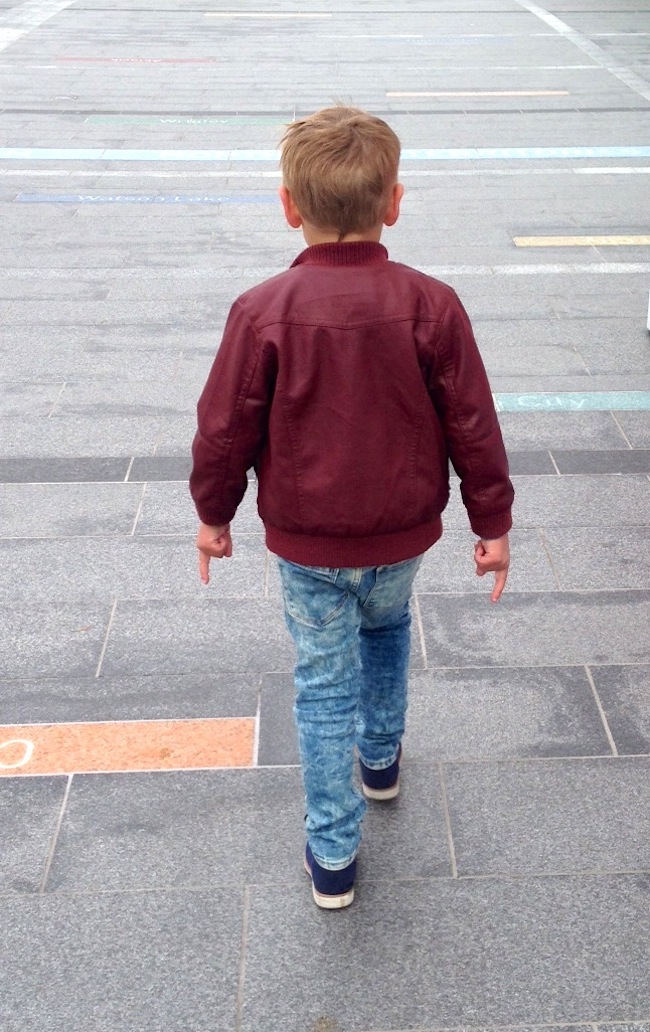 I love to: work in the yard. mow the lawn. pull weeds. shovel.
One day I want: to own a snapping turtle
My favourite thing about kindergarten is: playing soccer at lunch.
I love to watch: hockey on tv… AND i love to play hockey too.
Favorite food: hot dogs and sausage…
Favorite movie: Despicable Me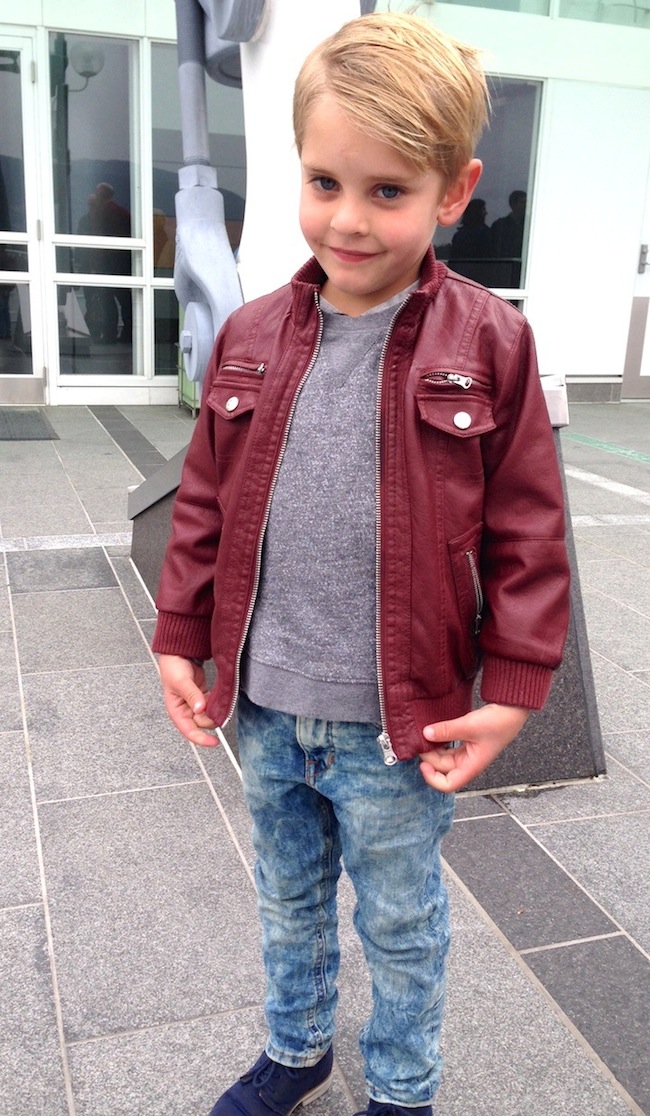 I like to do things on my own like: styling my hair. the hairdryer is all mine.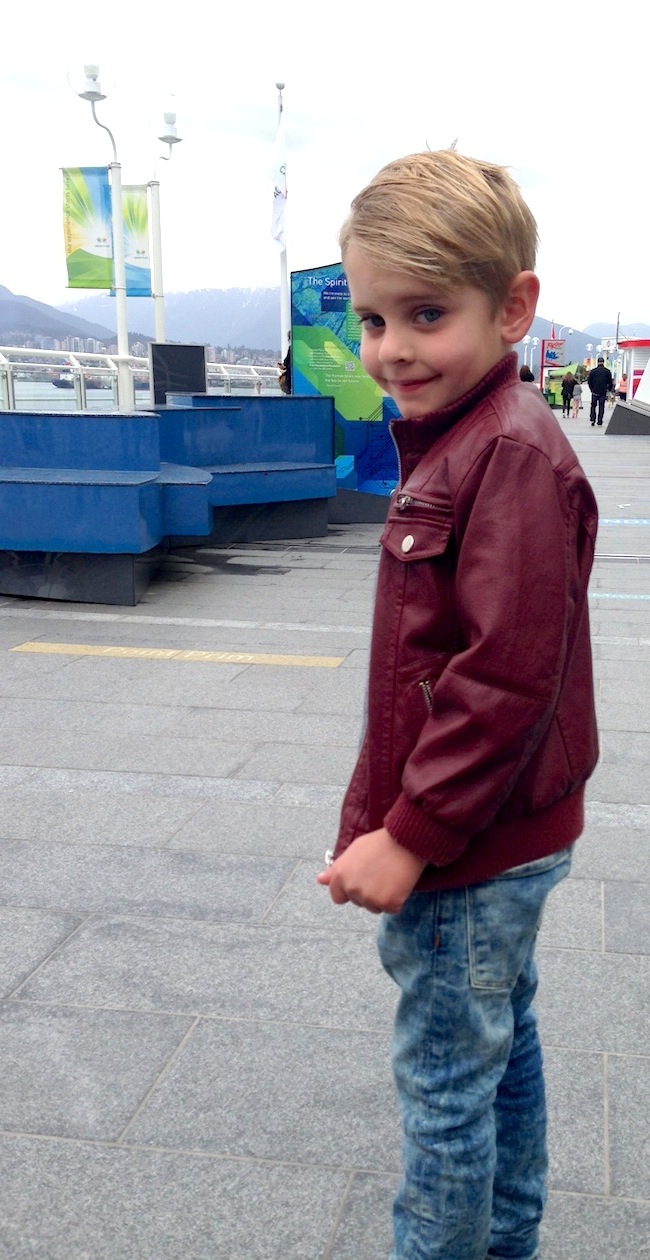 Outfit details:
Bomber Jacket: Ralph Lauren (similar here or here)
Denim: H&M (similar here)
 Long Sleeve Shirt: Ralph Lauren (similar here or here)
Shoes: Yo Kids from Zappos (similar here or here)