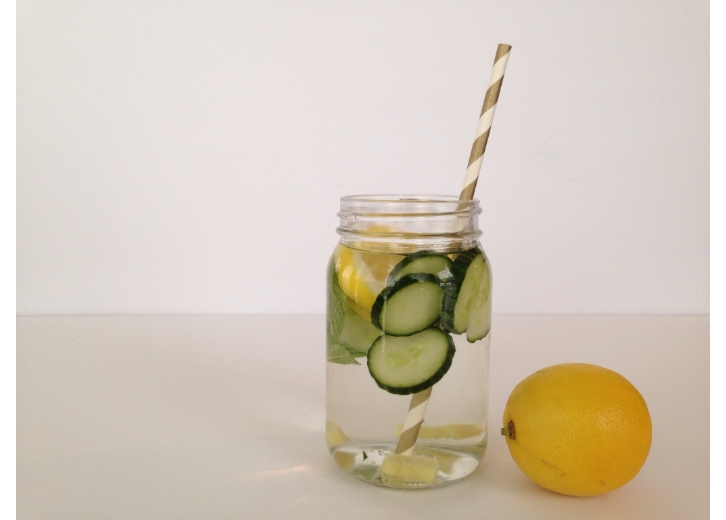 Ok, this is day four of eating clean!  So far, so good…well, until I got hit by a wicked head cold and flu yesterday, but I'm not letting that deter me!   On Tuesday, I talked here about how I'm trying to get back on track with a healthier lifestyle after thoroughly enjoying the holidays.  I posted a pic of this detox water that I wanted to try to bump up my intake of H2O.  It was great to hear that some of our readers have been drinking it and love it!  It's also known as "flat belly water"…..ok, I'm in!
Here's my take on the recipe for Detox Water from Prevention.com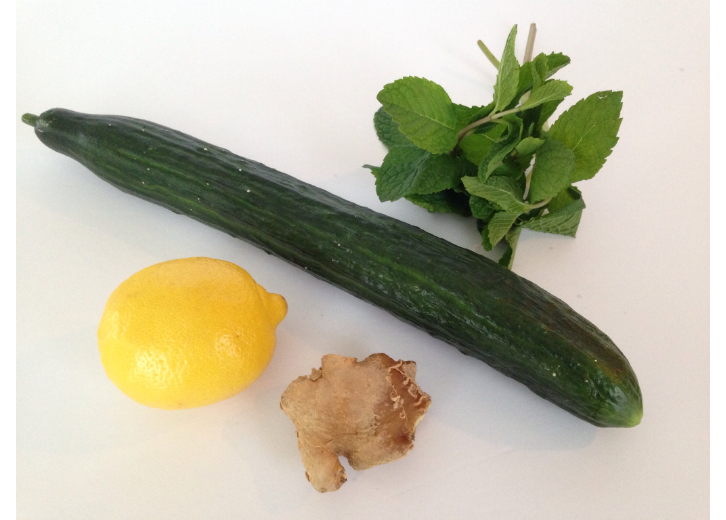 Detox Water
Ingredients
2 liters water (about 8 ½ cups)
1 inch piece of ginger (approx), cut up into pieces that won't go up a straw!
1/2 English cucumber, thinly sliced
1 medium lemon, thinly sliced
12 small mint leaves
Method
Combine all ingredients in a large pitcher and let flavors blend overnight.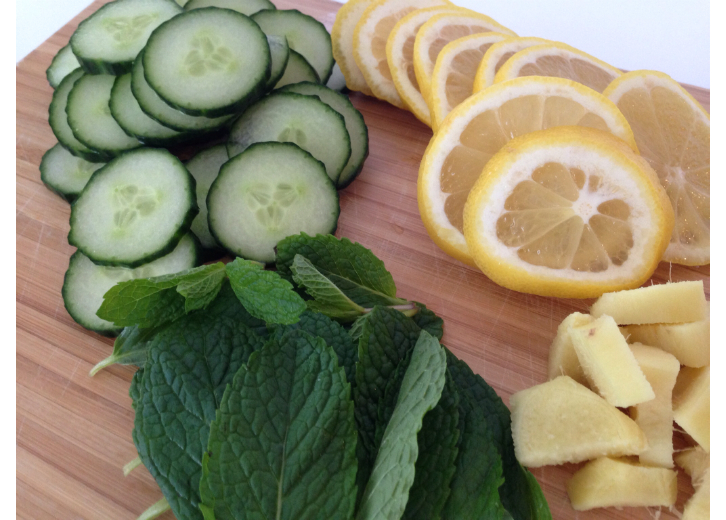 This detox water is super refreshing and it looks pretty too!!  It's a great way to get all your intake of water in for the day!!!  It actually reminds me of the spa…..so each glass is a mini vacay.  I'm hoping it will help to flush this cold away!!!