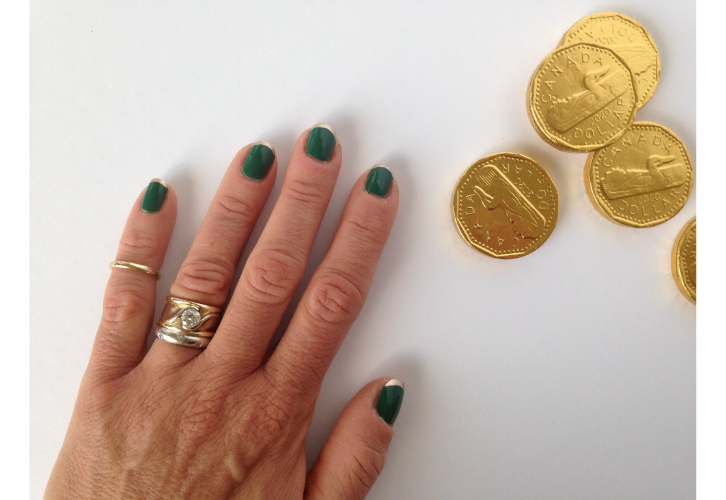 St. Paddy Mani…ok, I'm a poet and didn't know it!  So I'm not Irish….not even a tiny wee bit.  We don't celebrate it in a huge way, but I think it's kinda it's fun to eat green pancakes, make your own Shamrock shakes (try these) or indulge with this Blarney Stone milkshake.  But have you ever forgotten to wear something green on St. Patrick's Day??  Oh man, it's the WORST!!  In elementary school, all the boys had a hay day pinching me and now as a mom, the kids love it as their chance to inflict some pain on me!!  I recently saw this pin on Pinterest and well, it's brilliant!!
This inspired me to turn a basic French manicure into a grown-up Pinch Proof Mani" for St. Paddy's.  Hey, I've learned my lesson!!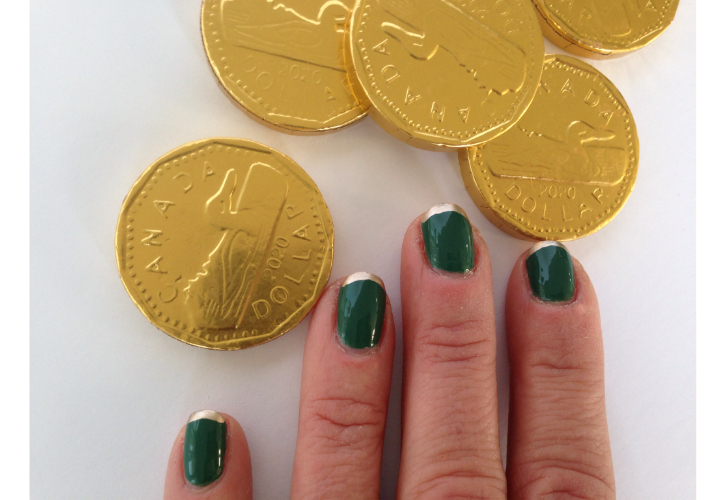 I used OPI "Jade is the New Black" (here) and Essie "Good as Gold" (here).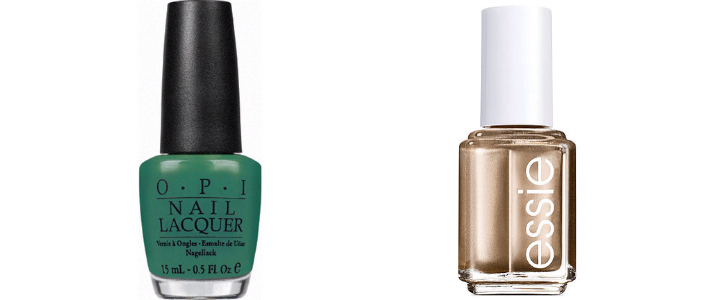 Green and gold are classic color combo that works any day of the year!  How are you going to celebrate St. Patrick's Day?