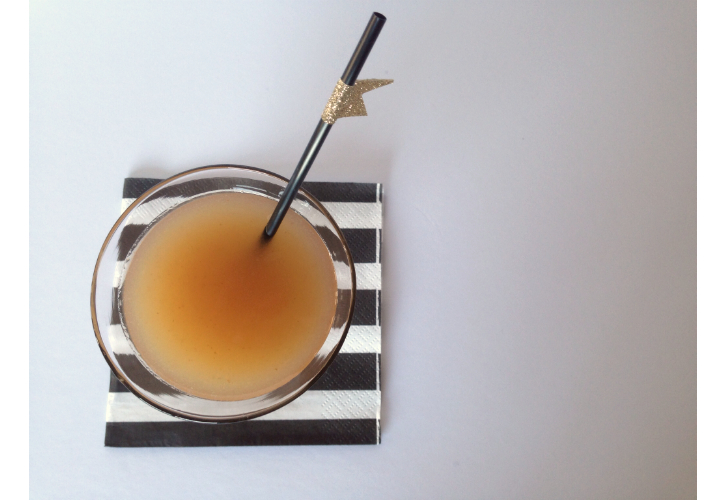 Jason, my hubby, really appreciates a great cocktail….but, we don't often agree on what makes a cocktail great!  Anything that tastes like medicine is a turn off for me!!!  The one cocktail we totally agree on is one we had at Chambar in Vancouver….the Bellevue Hotel.  Unfortunately, they don't currently serve it, but I did get the description of it and passed it along to a good friend of ours, Alain, who agreed to experiment to replicate it for Jason's 4oth Birthday Party (check it out here).  Alain, by the way, is the best bartender around!!  I felt badly that he was mixing all night at the party and I offered to have someone spell him off, but he insisted that he feels possessive of his bar and by the end of the night he would only mix once the correct passwords were given with orders.  Too fun!! Alain nailed it with the Bellevue Hotel and he agreed to let me share his recipe.  This stuff is gold!
You do need quite a few ingredients for this bevie, but it's worth it!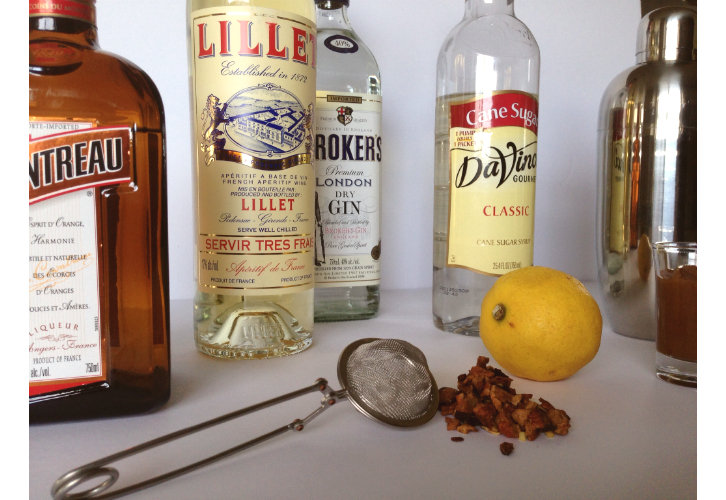 Infusing the gin with nut tea is key.  And do use Broker's Gin…Alain insists…and he knows!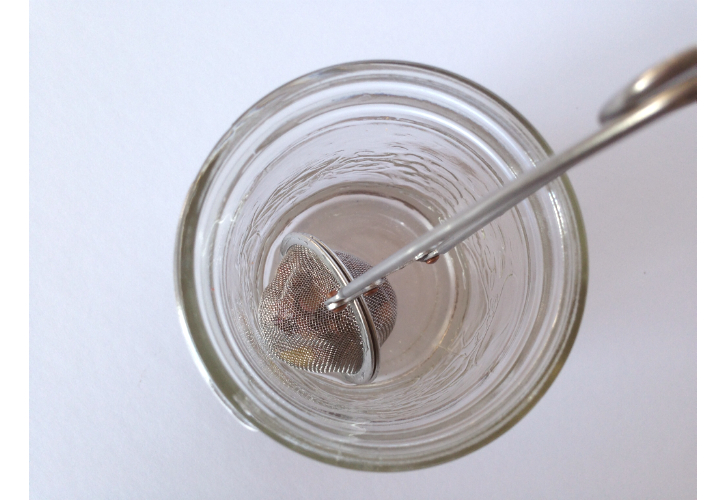 Alain's Bellevue Hotel
Ingredients
1 ounce Broker's gin
1 teaspoon nut tea, I used David's Tea Forever Nuts
2 ounces Lillet
¼ ounce Cointreau
½ lemon, squeezed for juice
¼ ounce simple syrup
1 ounce fig puree
ice
Instructions
Pour the gin into a cup and ut the tea in a mesh ball infuser and let steep. Add ice to martini shaker. Once the gin is infused, pour all ingredients into the martini shaker. Shake well and then strain. Enjoy!
Prep
I couldn't find fig puree, so I made my own with Trophy dried soft smyrna figs. Chop the figs and add them to a pot with water. Bring it to a boil and cook until figs are very soft. Let cool. Puree with hand blender or magic bullet (make sure that the mixture is not hot). Add lemon juice to thin down if necessary.

You don't need to make your own simple syrup. Starbucks sells it as Classic Syrup as do other brand that sell coffee syrups.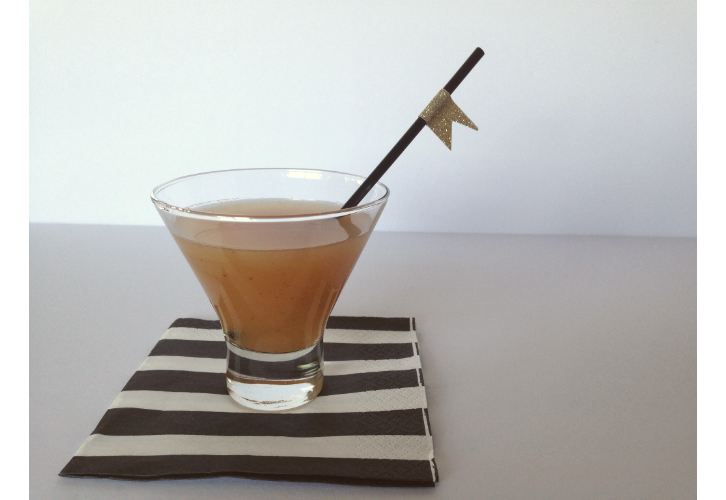 Cheers!