Good morning friends! Another weekend has passed in a snap…can i be completely honest with you and say that i am always slightly glad when January passes? i don't even know why i say that…i think it might have to do with a post Christmas slump combined with my love for spring and summer! The days are slowly getting longer..yippee! Seriously, i get giddy when i see the daylight standing its ground for a wee bit longer. Do any of you feel the same way? I suppose i'm a bit impatient with the seasons…and often think at my core, i'm a California girl (minus the beachy hair and surf board..darn it!).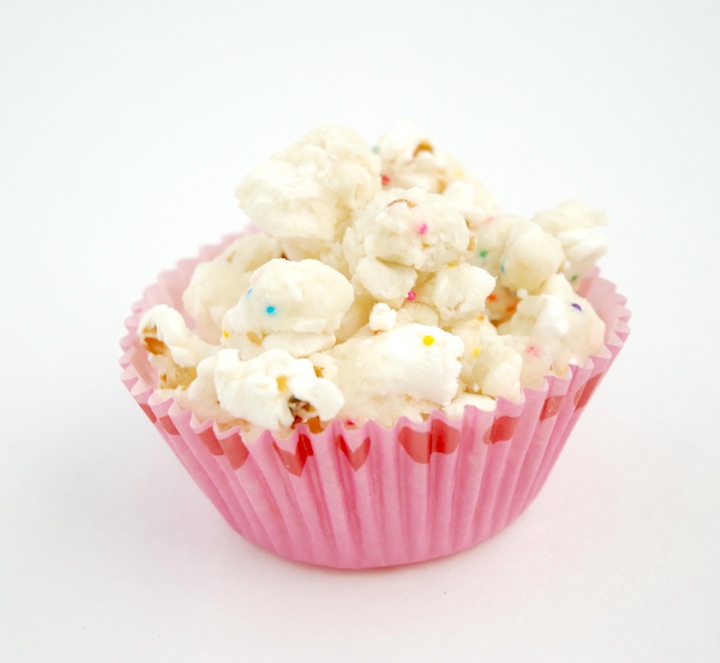 On Friday, Lexi whipped up a batch of  birthday cake popcorn. Pam made a yummy version of this awhile back and while i had planned on following that recipe, i found that we were out of marshmallows….you see, Nina is busy trying to perfect her version of the Starbucks "Dream Bar" at home, and we've been going through copious amounts of marshys!
i found this recipe that incorporated ingredients i had on hand…well, we've been snacking on it all weekend. Seriously, step AWAY from the popcorn bowl! The combination of savory and sweet is a weakness for me…so in the interest of my pants, today that bowl is dead to me (so are the chocolate ganache cupcakes sitting on my counter..DEAD). But in the meantime, it was a sweet little tidbit to have around this weeknend..and was made in a snap.
And while we're talking about this sweet popcorn, here's a quick idea to Valentines-ize (don't even try to look that up!) it up with these adorable heart cupcake toppers i found at Homesense.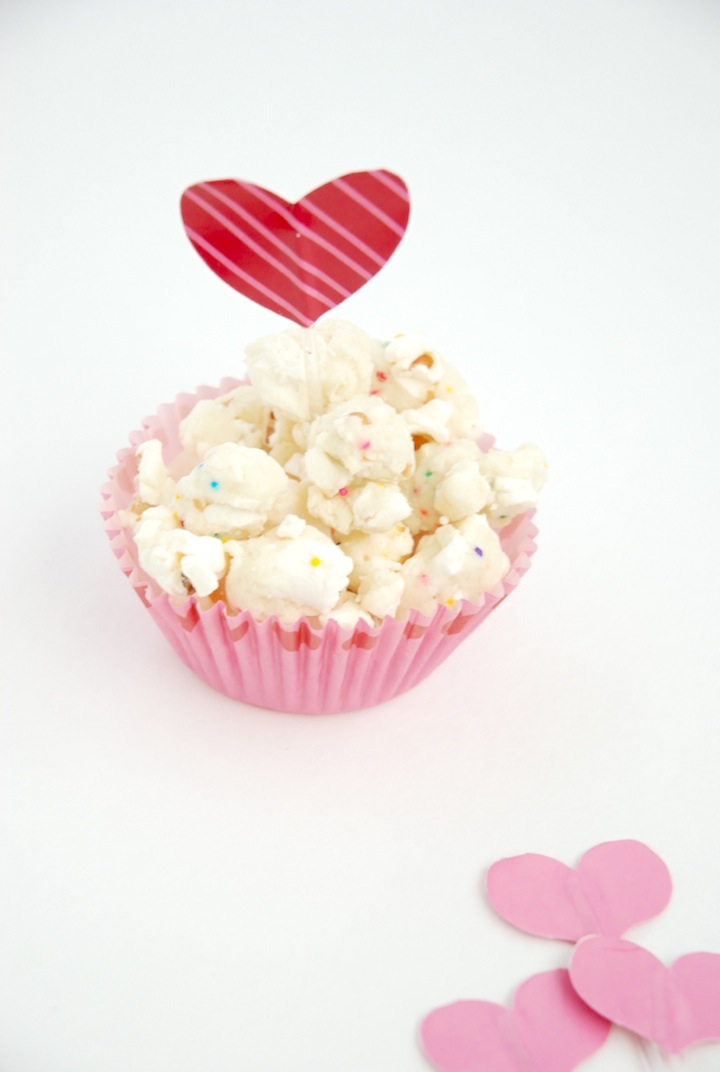 Wishing you all a sweet week… xo