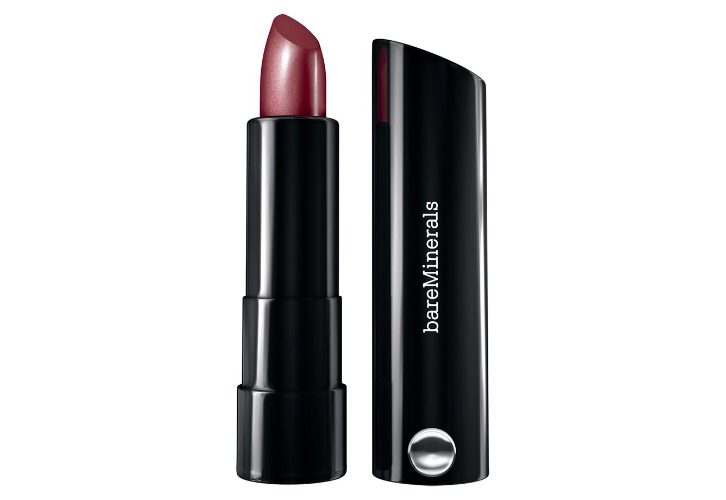 A week ago Laurel and I were at Alt Summit and bareMinerals hosted a mini party and gifted each attendee a Marvelous Moxie Lipstick.  I picked out the color "Raise the Bar".  Now, I'm quite particular about my lipstick…it needs some staying power but can't be drying my lips out!  Well, since I've been home I think my other lipsticks are feeling rather neglected.   This lipstick feels great, is moisturizing, stays on very well and is full of vitamins and minerals…so it's great for my pout too!   "Raise the Bar" is a perfect everyday color for me….it's a pearly plum but with enough warm undertones for my skin tone.  I can't wait to get my hands on some other shades!
You can find bareMinerals Marvelous Moxie Lipstick online here, and in store at Sephora (US and Canada), Macy's, Nordstrom, and ULTA.
What's the damage??  Not bad at all…$18 US or $23 Canadian.  TOTALLY worth it!