Our homecooked meals have been pretty "clean" since the new year. I had let it slip the month of December so it's really been purposeful on my part to get our eating back on track.
Meatballs haven't graced our table in awhile.. there is most often bread crumbs used to bind the ingredients together ..not clean, folks! So i have to admit, i'm pretty thrilled with how these paleo friendly turkey meatballs came together. The fam has loved them…and they are guilt-free!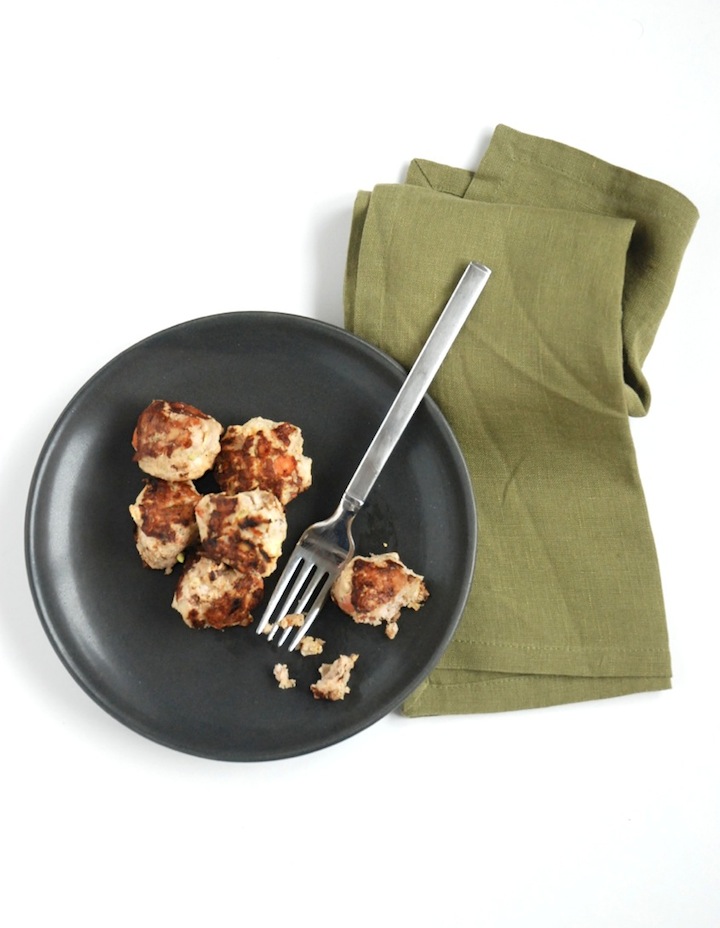 Might be hard to imagine, but this gorgeous produce is what comes together with the turkey to make a hearty, healthy and completely delicious meatball!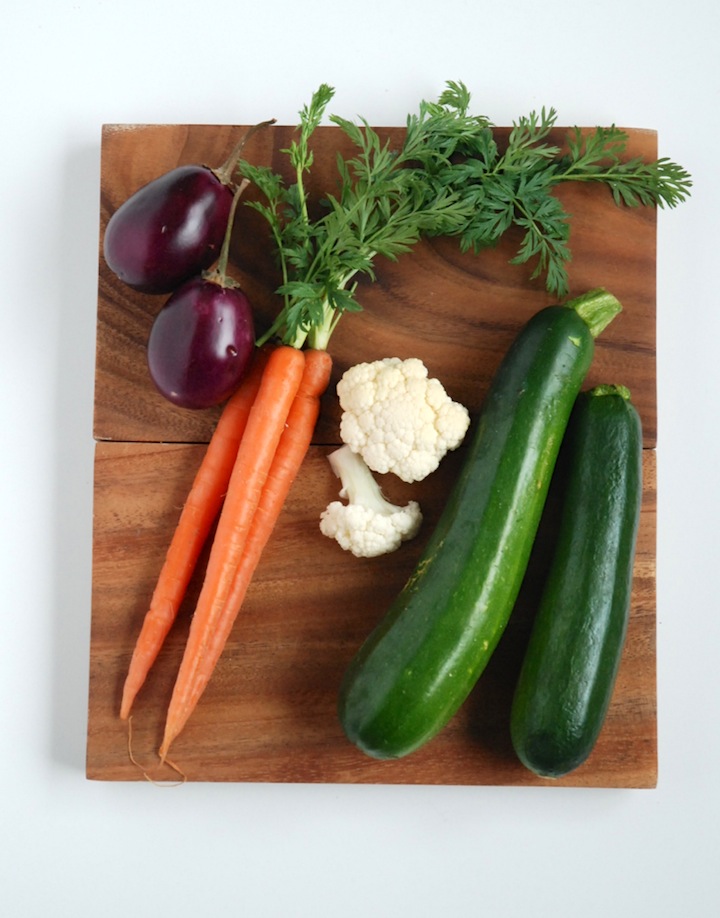 Zucchini, carrots and baby eggplant were plentiful at the farmer's market.  I also put cauliflower through the food processor. This finely processed veggie acted as the perfect binder to hold the meatball ingredients together.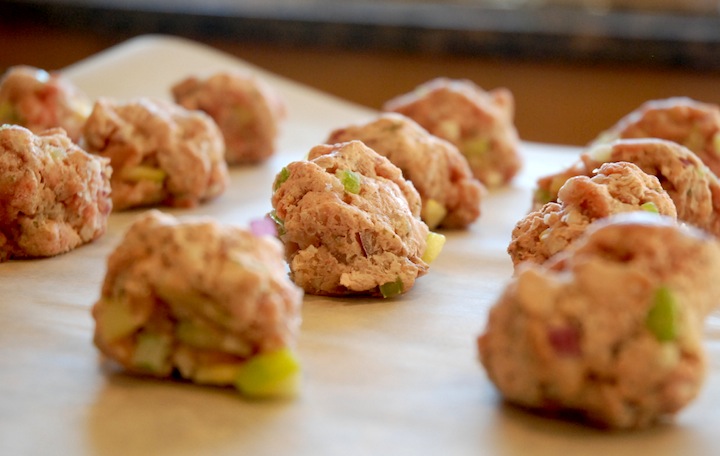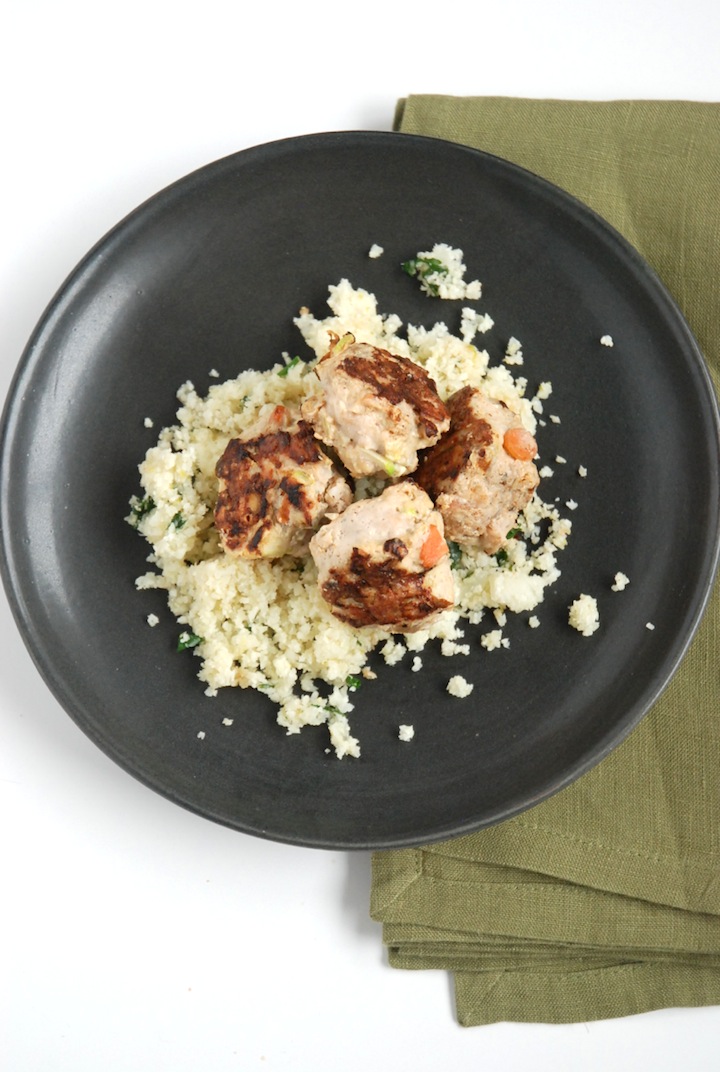 TURKEY MEATBALLS ~ adapted from Jessica Alba's Italian Turkey Meatballs 
Ingredients
1 cup cauliflower, finely processed in food processor.
1/4 cup finely chopped carrots
1/4 cup finely chopped baby eggplant
1/4 cup finely chopped onion (optional)
2 large eggs
2 tablespoons Italian seasoning
1 tablespoon coarse sea salt
2 tablespoons olive oil
1 1/2 cup chicken broth
Directions
In a large bowl, mix turkey, cauliflower, carrots, zucchini, eggplant, onion, eggs , Italian seasoning, and salt until well combined; form into 1-inch balls.

Heat olive oil in a large skillet over medium heat. Add meatballs and cook, turning, until browned, about 7 minutes.

Add 1 cup chicken broth; cover and reduce heat to low. Cook until liquid is almost completely absorbed, about 7 minutes. Add remaining 1/2 cup broth and increase heat to medium; cook, uncovered, until liquid is absorbed.  
I serve the meatballs over zucchini noodles or cilantro lime cauliflower rice.
**There is flexibility with these meatballs to use different veggies. Substitute finely chopped celery for the carrots to give the meatballs a decidedly "Thanksgiving dinner" flavor.
**Recipe can be doubled. Once ingredients are formed into balls, they can be frozen on a parchment lined cookie sheet. Once frozen, place in a ziploc bag. When ready to eat, defrost in the refrigerator for a number of hours, and then continue with the second step as above.