Statement necklaces have been around for a while, and I'm hoping the trend will continue.  A bit o' bling around your neck can completely change an outfit.  It can elevate a simple t-shirt into something elegant!  The right necklace can take a plaid button down from casual to polished!  I have been giving necklaces as gifts lately because I know I love to receive them and everyone can use a bit more sparkle in their lives!
Here are a few of my fave statement necklaces right now….and one reason that I love them is that they are REALLY well-priced!!  These beauties give you a HUGE bang for your buck in they way they can totally fancy up the look of what you already may have in your closet!  I got two of the necklaces below this weekend…I may have a problem!  Ok, but one was a gift and one was a ridiculously good deal…I couldn't afford not to!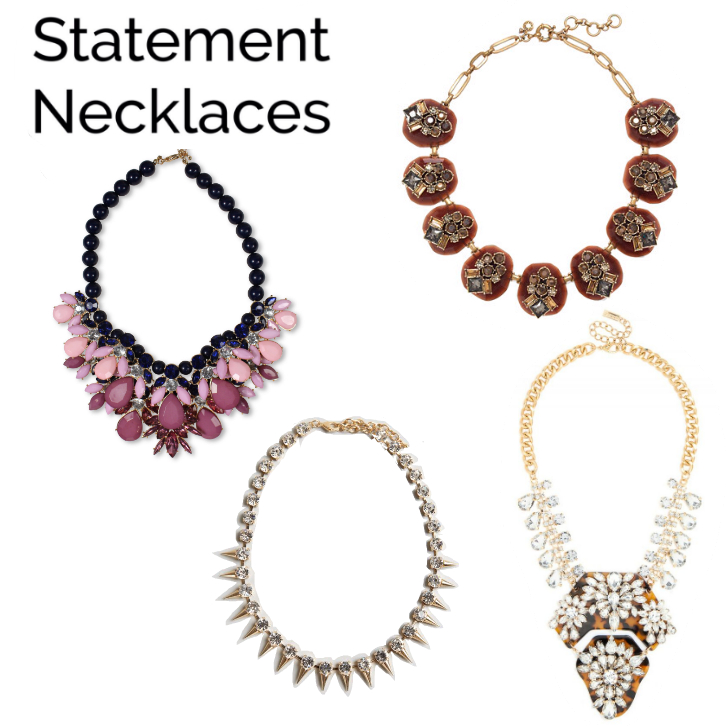 Clockwise from top left…
Plum Bead Bib Necklace:  Furbish Studio $38
Dazzling Pebble Necklace in glazed pecan:  J. Crew $42
Gold Spike and Crystal Necklace:  Bluefly $18
Tortoise Indo Pendant:  BaubleBar $52
Yes, that J. Crew stunner is the steal that I found in Salt Lake that Laurel was talking about here yesterday.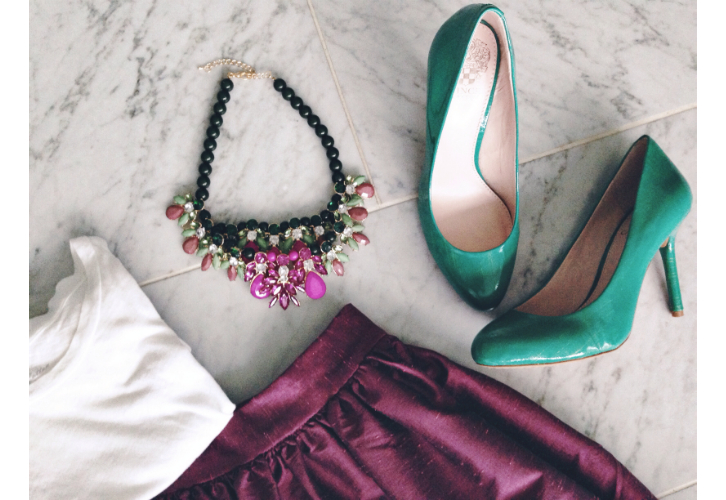 I received the Plum Bead Bib…how apropos…at a dinner sponsored by Furbish Studio at Alt this past week.  Seriously, this necklace adds the perfect amount of color and sparkle for this outfit!!!  I think I honestly started clapping my hands when I saw it!