Pam and i like to think that we incorporate a high-low attitude when it comes to both our closets and the rest of our homes.  There are pieces that we feel are hands-down worth the investment (boots, handbags) and then there are more trendy and seasonal pieces we would prefer to spend little on. And then there is the idea of combining both quality and a low price point..aka finding a SCORE. Well that's just the best!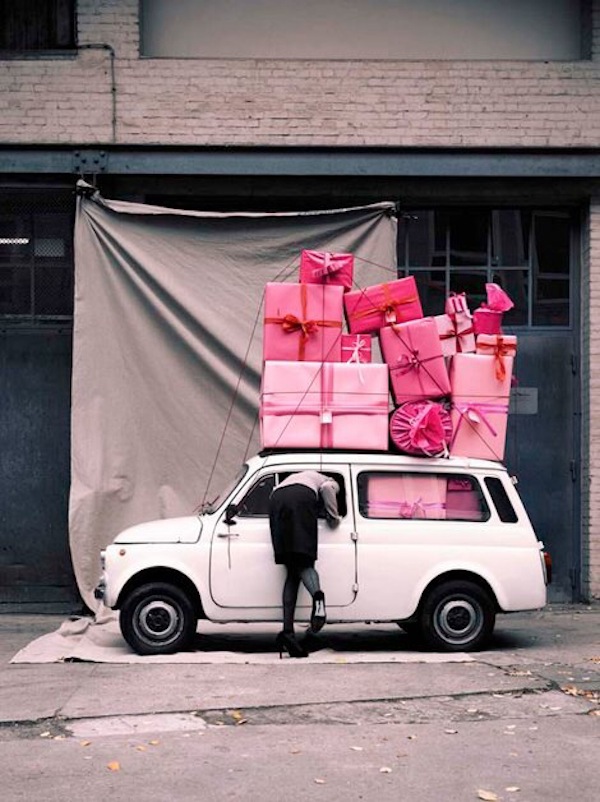 image via
You might be surprised to hear this, but it was our dad who taught us about what to look for when shopping…. leather soled shoes, a well tailored blazer, a finely fabricated couch, intricately detailed tilework, precise millwork…in all areas, he had an appreciation for items made with care. His mantra was that you buy one QUALITY piece rather than 10 poorly constructed ones. I think it stuck. To this day, i look at the details and the quality and make my decision from there.
On the other hand, i am acutely aware that it's hard to shell out your hard earned moo-lah on consistenly high priced items (that's what usually goes with quality, right?). There are budgets to be kept…that was another "dad" topic, but i'll leave that for another day!
Now is the perfect time to be hunting for high-low all in one. There are some kicking sales right now….in Salt Lake, Pam scored a $138 JCrew necklace for $35…this is what we're talkin about! Here are some of our favorite markdowns of the moment.. quality for a fraction of the price!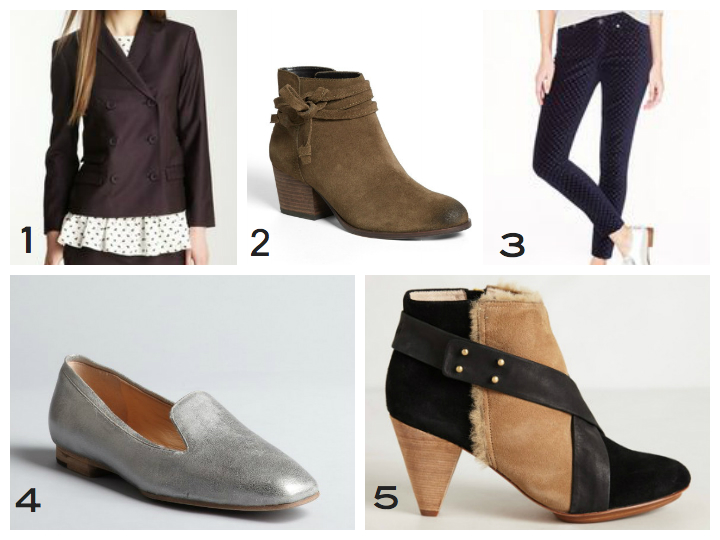 1. Tibi Wool Blazer $485  $117 (HauteLook) *sign up for free to become a member
2. DV by Dolci Vita Boot $118.95   $59.47 (Nordstrom)
3. Toothpick Jean with Velvet Dots  $118  $29.99 (JCrew) **Includes additional 40% off at checkout
4. Belle by Sigerson Morrison Flats    $195  $67 (Bluefly)
5. Matt Bernson Booties   $308  $92.40 (ShopBop)
I know some of you are "touchy-feely" when in comes to shopping.. you need to see it, feel it, study it in person  before you fall in love with it. Some stores where you can find crazy good deals right now include Nordstrom Rack, JCrew, Anthropologie and Marshalls.
Our fave online sites for scoring deals on quality pieces include Haute Look, the Outnet, Bluefly, Shopbop and Gilt. If you're patient and take the time to do some in-store and online digging, you WILL find treasures! Shopping at the turn of a season is the time where these treasures are ripe for the finding!