This Friday, i'm tagging onto Pam's post earlier this week that talked about getting back on track with eating clean. Really, adopting an "eating clean"  lifestyle is the only method that has truly worked for me…and i'm not just talking the scale. I never feel better, both physically and mentally, than when i stick to high protein, good fat (read: lots of olive oil!), little sugar and scads of veggies.
I've also loosely adopted the 80/20 mentality, which i heard talked about quite some time ago. If you stick to clean eating 80% of the time, you can indulge 20%. I would be lying if i said that i would be willing to give up my foodie tendencies..not in my make up.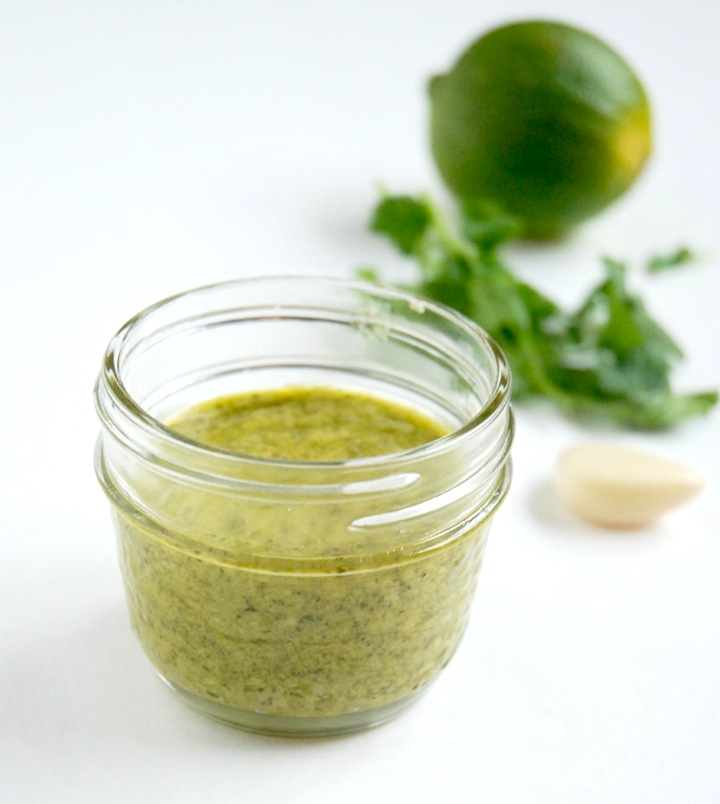 Part of making the transition in our household  included finding some homemade dressings that were compatible (let's be honest, eating undressed salad is BLECH!). Here is one of my favorites…i use it to make taco salad..romaine piled high with sauteed veggies and extra lean taco meat is so good that i don't miss the absence of cheese, sour cream or the tortillas! I also like to make my own taco seasoning..but i digress…
Cilantro Lime Dressing – from Deconstructing the Home
½ Cup cilantro leaves
1 Clove of garlic
3 Tablespoons lime juice
2 Tablespoons chopped onion
1 Tablespoon Splenda, sugar, or honey  **I use a pinch of Stevia instead.
1 Tablespoon basil leaves
1 Tablespoon of Dijon mustard
¼ teaspoon cumin
½ Cup olive oil
salt and pepper to taste
I process everything in my magic bullet…20 seconds and DONE! Cover the dressing and it will last up to 5 days in the fridge.