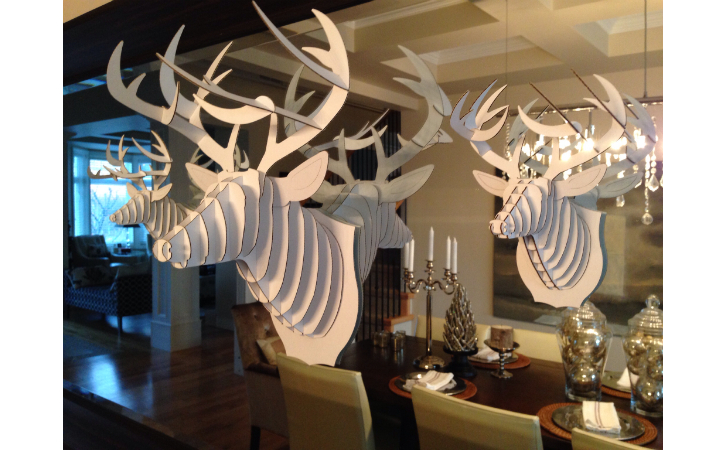 I really love all of the faux taxidermy there is available now.  Especially deer heads…they look festive for Christmas, but also look great year round.  Last Friday, Laurel decorated her stag head with clear glass ornaments (see here)….ok, seriously love it!
I decided to add some cardboard deer heads to my Christmas decor this year.  They are super affordable, easy to put together (ok, Jason and Berkeley assembled them), simple to install…Jason just used double-sided tape.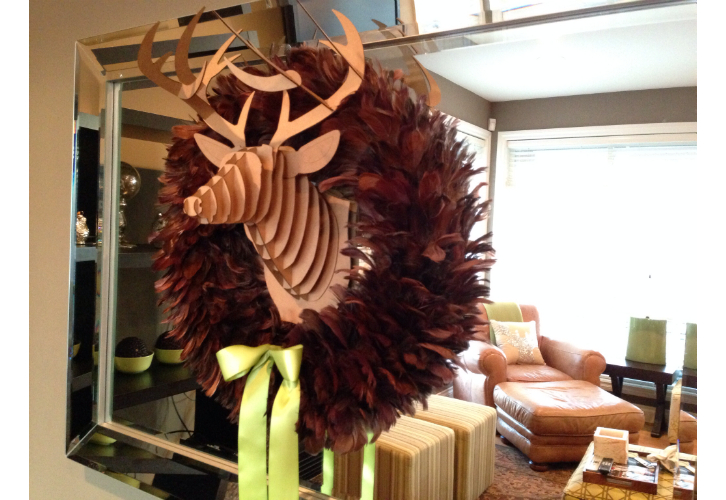 I purchased my deer cardboard trophies from the Etsy shop CardboardSafari.  Their sculptures are laser cut from recycled, non-toxic cardboard, so they are animal AND environmentally friendly!  I ordered the Buck Jr. Medium Deer Trophies and the Micro Buck Small Deer Trophies in brown and white.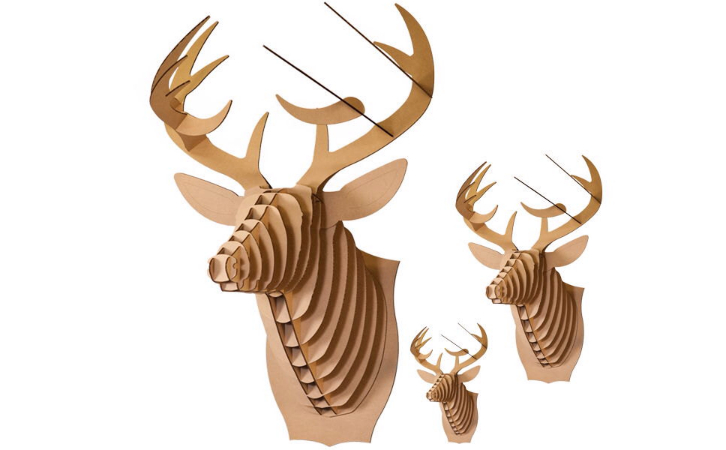 They offer a large range of animals, sizes and even different types of cardboard.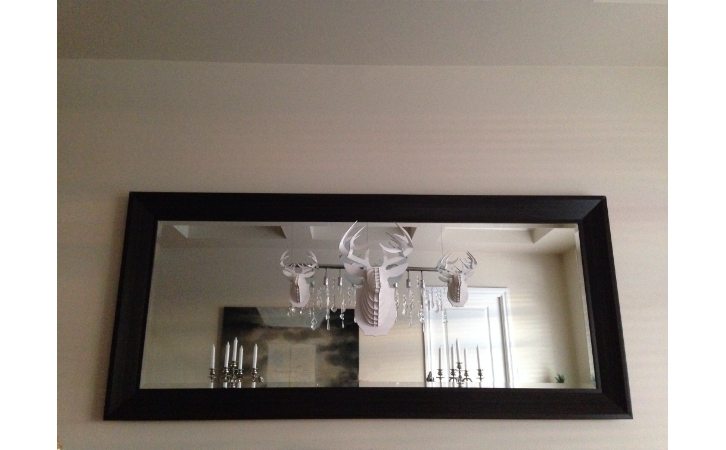 Next year I might even glitter these stags up.  Or even spray paint them!   Oh my deer!!  Sorry, I just had to say that!