Two words for you: Wal. Mart. Ok, it's one word, you got me. I couldn't resist these clear glass ornaments when i laid eyes upon them. I've been wanting to bring some Christmas cheer into our master bedroom but have found that modern simple ornaments are not in plentiful supply. These, my friends, fit the bill. For a number of Christmas projects.
Packaged in three different sizes, you could do oh-so-many things with these blank slate orbs.  I started by hanging them on our little antlered creatures in our bedroom. I also have plans to dip some in paint and take a sharpie to the others.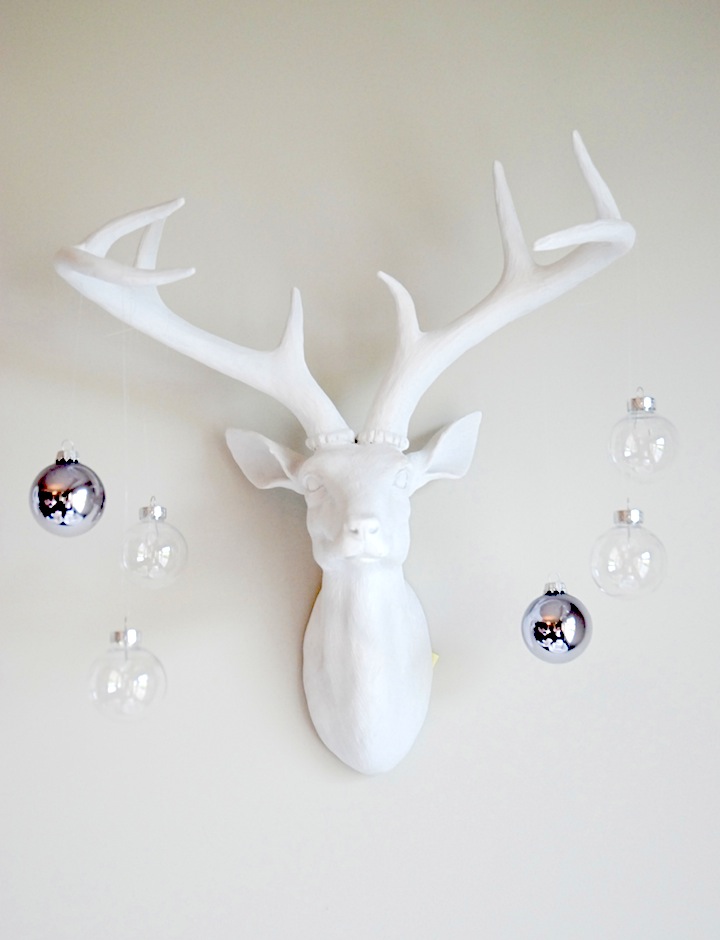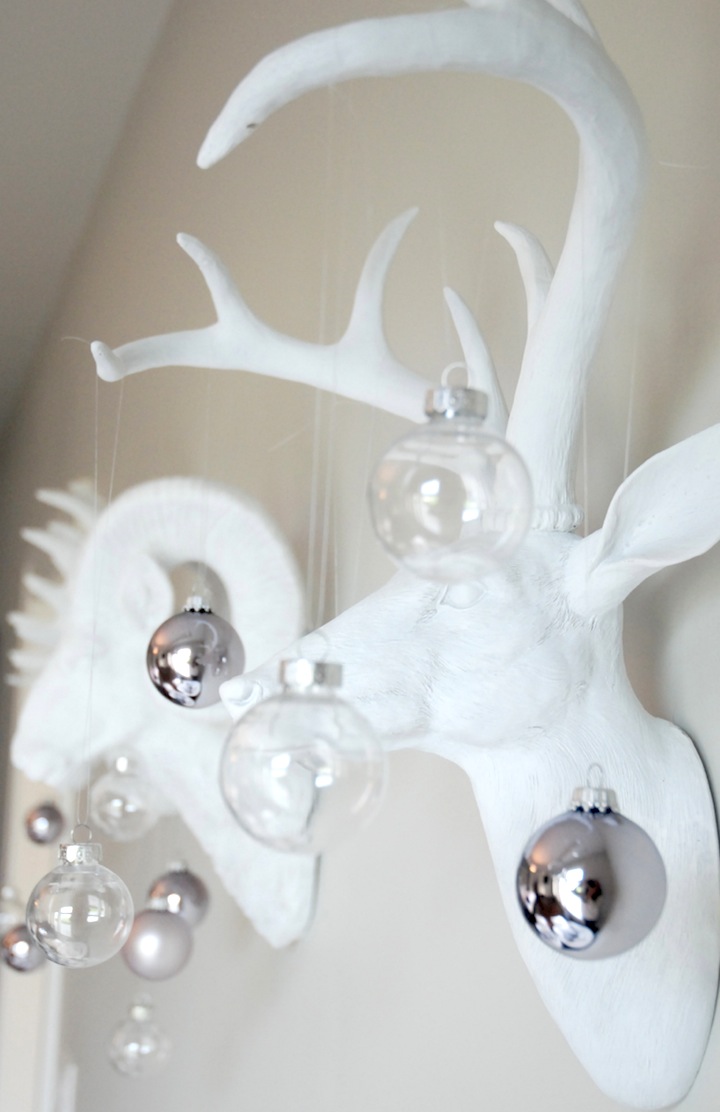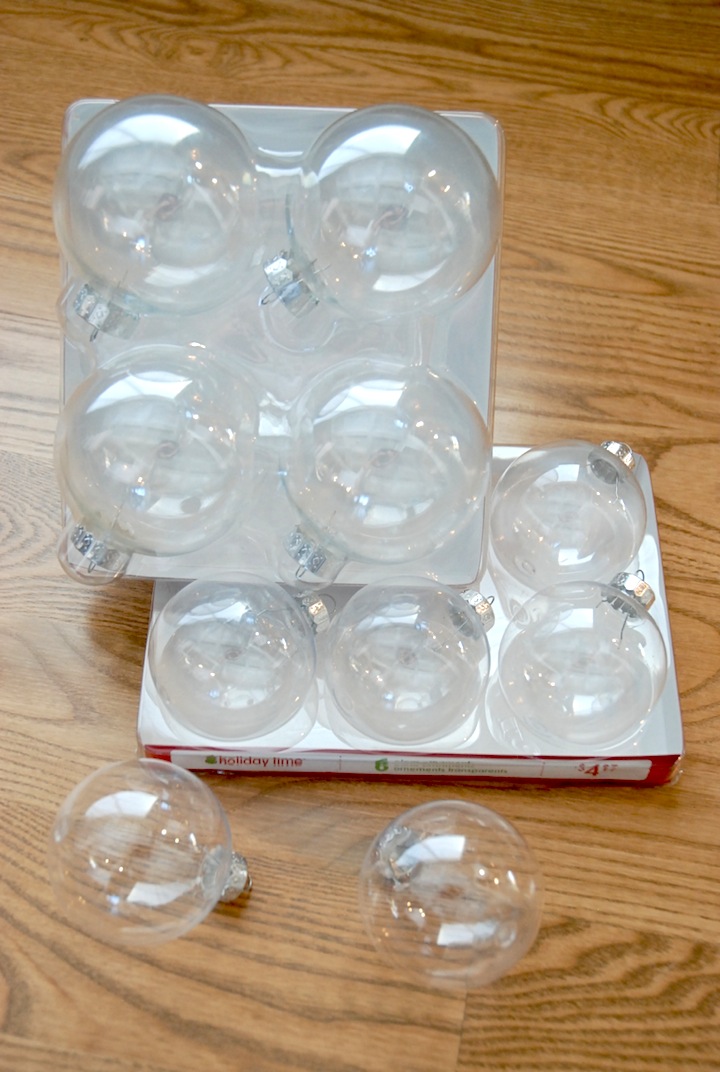 Look in the craft section for these ornaments.
And if i get super ambitious, this bubble wreath is simply stunning.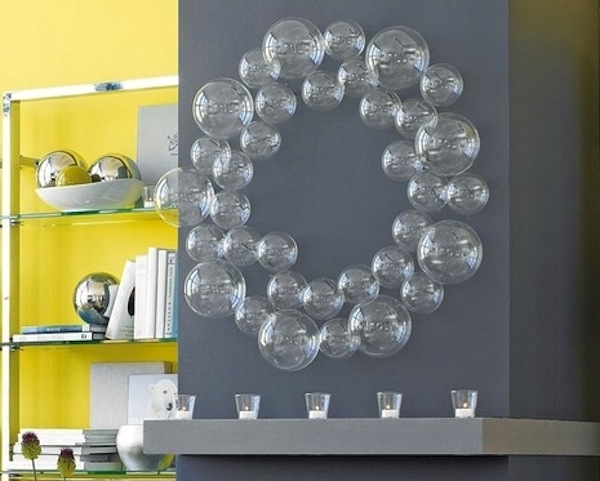 image via CB2 blog
Each package is a mere $4.97.
9 small ornaments for under $5? Steal!