It's that time of the year when i turn on the Christmas carols, light my favourite Voluspa Candle and make a happy mess in my kitchen. Typically i fill my freezer to the brim with Christmas baking. This year, i chose to scale back my baking (gasp!) for a couple of reasons: 1. The temptation almost haunts me! 2. For some reason, i think i hoard the goodies a bit and then am left with the remainder which i continue to eat through the  month of January. 3. I just plain have been fighting the clock and it doesn't look like it's gonna slow down any time soon. I decided to say goodbye to guilt and obligation and ordered a couple of goodies that just can't be replicated (these sugar cookies are ummm…the best!). I also have some mini cupcakes and macaroons ready to go that both taste amazing and are pretty!  It's all a matter of sanity, as far as i'm concerned, and so i'm just going with it.
I wanted to make a couple of treats that would be enjoyable and taste divine. Simple as that.
After visiting some of my favourite places for inspiration, I set my sights on Peppermint Chocolate Peppermint Chunk Cookies created by friend Leah on Freutcake. If you haven't visited her delightful home on the blogosphere,  you must! Freutcake will leave you brimming with creative ideas, tips and much more fabulousness.  And these cookies…wow! So yummy. I have to say, i could have taken pics of them all day long cuz they're just so festive!!! And chocolatey, oh so chocolately….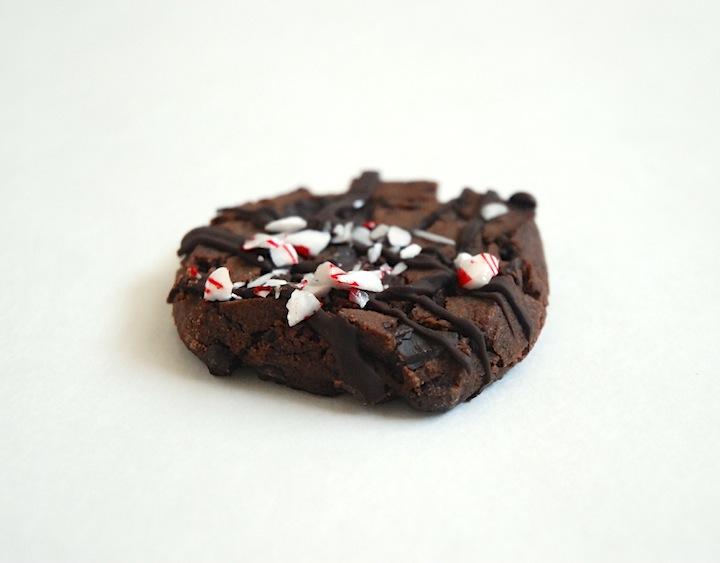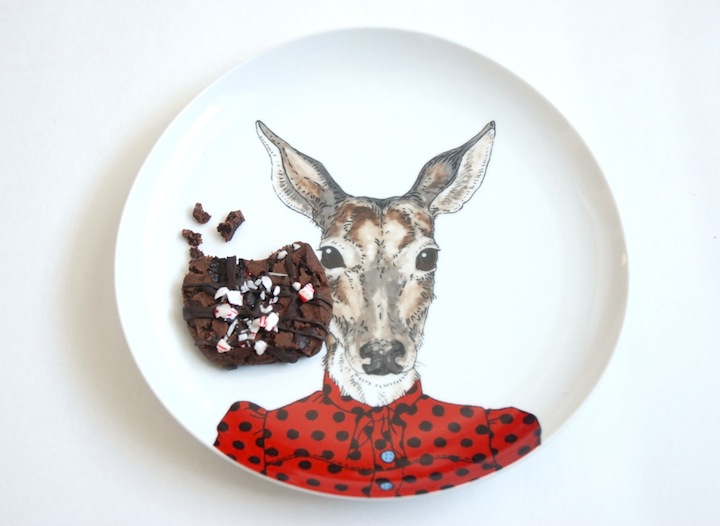 How cute are these Christmas plates from West Elm? Christmas brunch will be just a little more fun eating off of these, don't you think?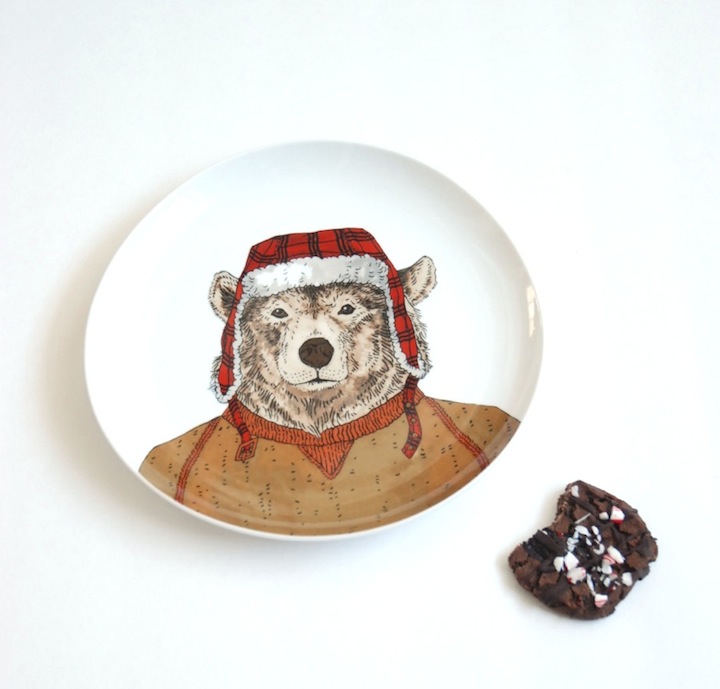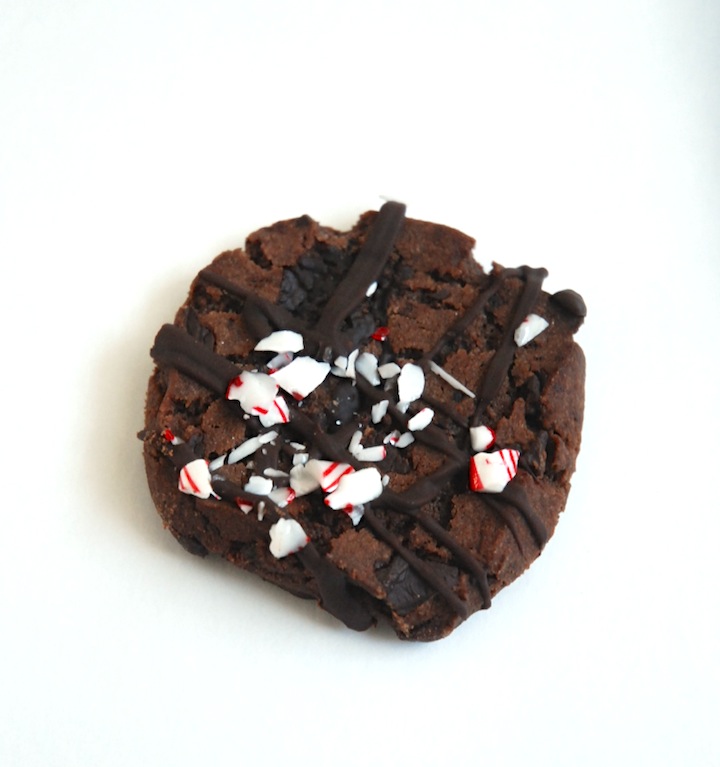 I'm pretty sure you're gonna love these. i'm wondering how many of these cookies are actually going to make it to Christmas..not even going to tell you how many i "sampled". Let's just say "Step away from the cookies!"
Chocolate Peppermint Chunk Cookie– created by Leah Bergman
Makes about 24 cookies
1 1/4 cups all purpose flour
1/3 cup dark unsweetened cocoa
1/2 teaspoon baking soda
11 tablespoons (1 stick plus 3 tablespoons) unsalted butter, room temperature
2/3 cup (packed) golden brown sugar
1/4 cup sugar
1 teaspoon vanilla extract
1 teaspoon peppermint extract
1/4 teaspoon salt
Generous 3/4 cup of chocolate chunks (i used a combination of milk chocolate and dark chocolate~Laurel)
1 cup semi-sweet chocolate for melting
5-6 candy canes crushed for topping
Directions:
Sift flour, cocoa, and baking soda into medium bowl. Using electric mixer fitted with the paddle attachment, beat butter until smooth but not fluffy. Add both sugars, vanilla extract, peppermint extract and salt; beat until fluffy, about 2 minutes. Add flour mixture; beat just until blended (mixture may be crumbly). Add chopped chocolate; mix by hand just to distribute. Turn the dough out onto a sheet of parchment paper (it may be crumbly) and gather into 1 1/2-inch-diameter log. Chill until firm, about 3 hours. (At this point the dough can be wrapped in plastic and frozen for up to 2 months or until ready for Christmas baking).
Preheat oven to 325°F. Line baking sheets with parchment paper or silpat. If cookies were frozen, defrost in refrigerator over night. Using thin sharp knife, cut logs crosswise into 1-inch-thick rounds. If some pieces break off, don't worry, just reshape and place on cookie sheet spacing 1 inch apart. Bake 1 sheet at a time for 12 minutes. Cookies will not look or feel done but that is ok! Transfer cookie sheet to rack and cool. After cooled and firm, cookies and be placed directly on cooling rack for topping.
Place unwrapped candy canes in a sealed zip-lock bag and crush with rolling pin. Stir 1 cup chocolate chips in medium metal bowl set over saucepan of simmering water until melted and smooth. Using fork, drizzle chocolate over cookies. Sprinkle crushed candy canes over (as many or few as you like!). Chill just until chocolate sets, about 20 minutes.