My kids love Pirate cookies. LOVE. I've never really understood the infatuation with these peanut butter oatmeal cookies…but suffice it to say that my mom is seriously the BOMB with the grandkids. You see, she's their dealer.
I wasn't trying to replicate Pirates when i decided to add peanut butter cookie sandwiches to the dessert menu at Scott's 40th Birthday but, hot diggity, it looks like those Pirates might wanna get ready to battle …these might just top their counterparts! The recipe is from Broma Bakery.. a delightful website with scads of recipes i'm itching to try!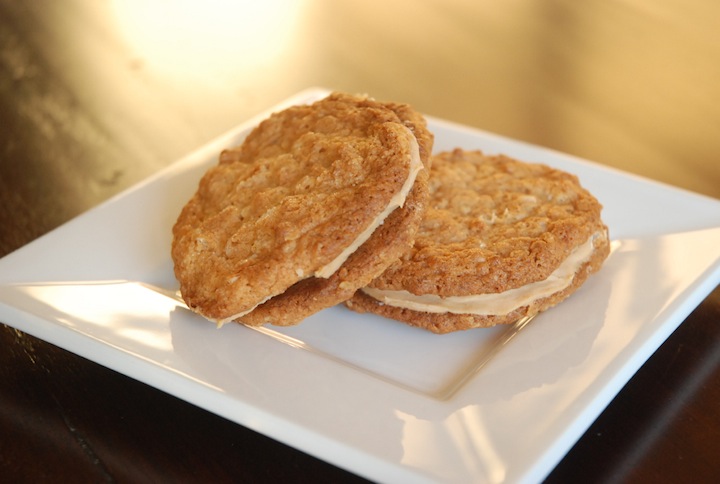 This recipe is super simple …one of those where you should have all the ingredients in your kitchen already! I also broke it into two steps: I baked the cookies and froze them until the day i was serving them. That day the filling could be whipped up in seconds and then the sandwiches assembled!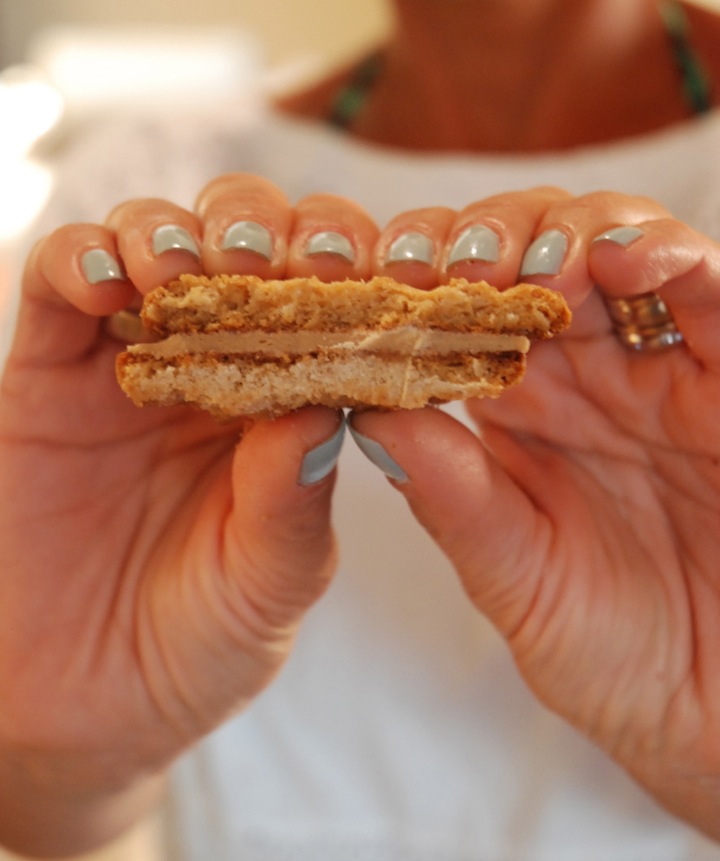 The oatmeal base in the cookie keeps the flavor from going peanut butter crazy!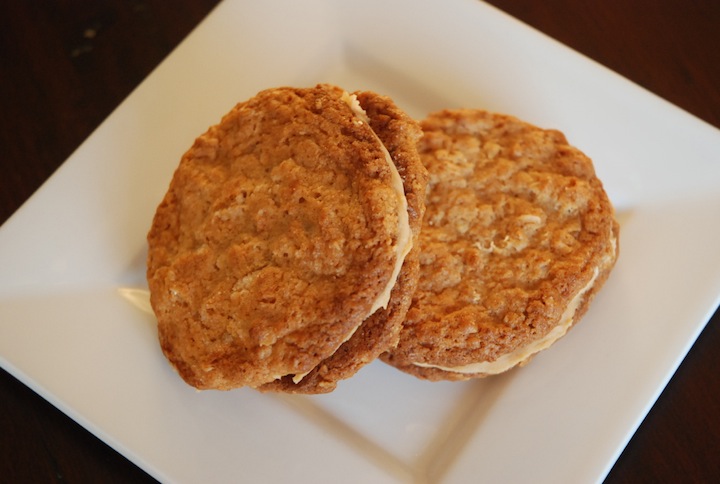 Heres the lowdown:
For the cookies:
1 1/2 cups quick oats
1/2 cup flour
1/2 cup sugar
1/2 cup brown sugar
1/2 teaspoon baking powder
1/2 teaspoon baking soda
1/2 teaspoon salt
1/2 teaspoon vanilla extract
1/2 cup honey roasted peanut butter (you can find it freshly ground at Whole Foods. all it is is honey roasted peanuts ground into peanut butter, which gives it a slightly sweet, roasted honey flavor)
1/2 cup unsalted butter, softened
1 egg
For the filling:
1/2 cup confectioner's sugar
1 cup smooth peanut butter*
Preheat an oven to 350°F. In a medium bowl, mix the oats, flour, baking powder, baking soda, and salt. Set aside. In a large bowl, mix butter, both sugars, egg, peanut butter, and vanilla. Pour oat mixture into peanut butter mixture, stirring until just mixed. Place rounded teaspoonfuls of batter on an ungreased baking sheet, leaving 2 centimeters between each one. Using your finger, pat dough down so they form small flattened circles. Bake for 8 minutes. Let cool completely on cookie sheet.
While the cookies are baking, whisk together the confectioner's sugar and peanut butter until light and airy, about 5 minutes.
On a work surface, place half of the cookies upside down. Whisk the filling to lighten it. Dollop 1 tablespoon of filling into the center of each upside down cookie.  Place second cookie on top of filling and press together until filling just comes to the edges. Ta-da!
*do not use natural p.b. for this part- the frosting will come out thick and heavy