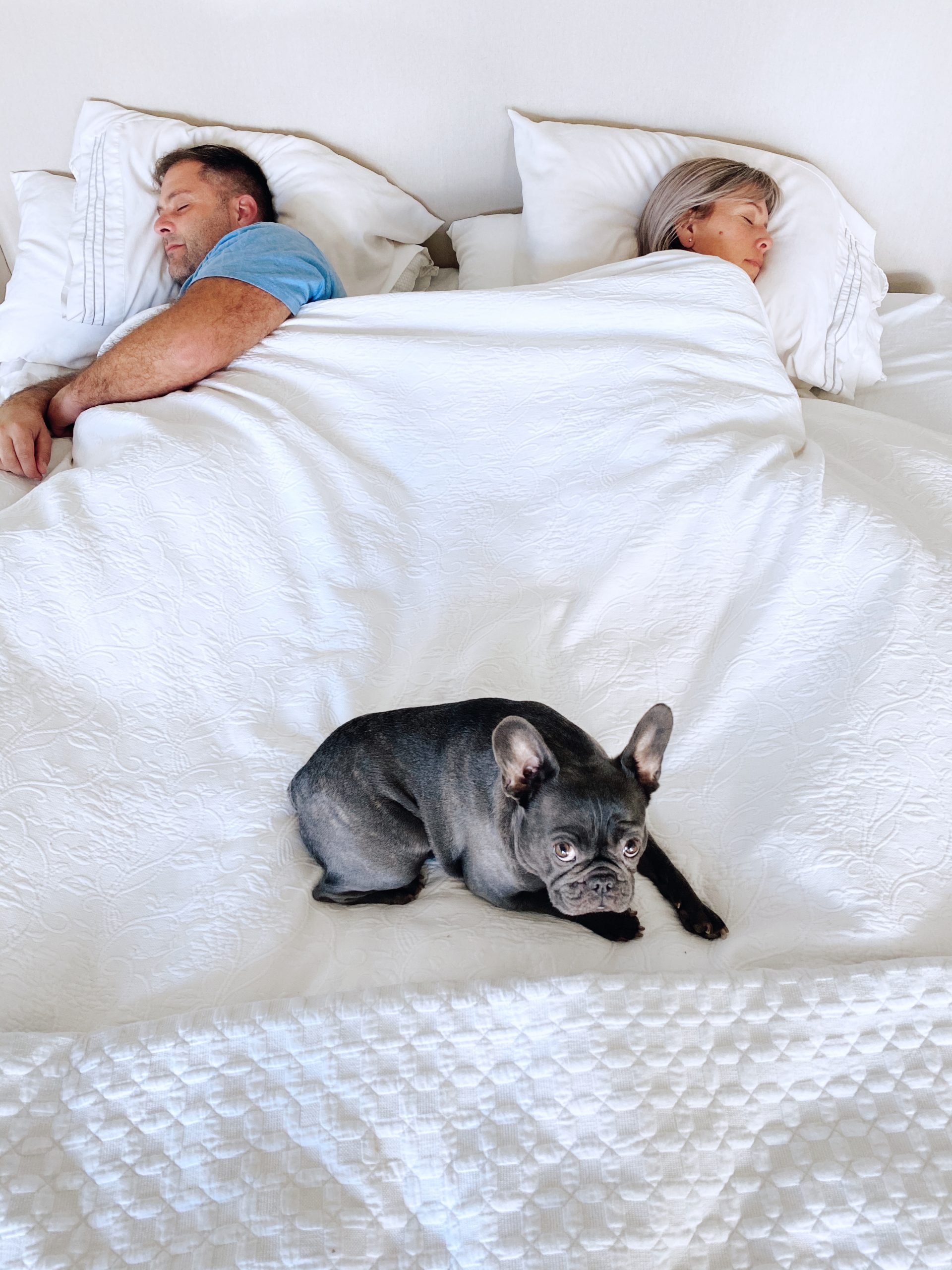 SLEEP….it's something that's so important to us!  What do you ask someone in the morning?  "How did you sleep?"  How well we sleep really sets the tone for our whole day.  I've always been a very good sleeper, until a number of years ago.  Midlife has swooped in and brought me hot flashes in the middle of the night!  Ughhh!  So here's my deal…I usually am freezing when I go to bed, and then wake up super hot and throw the covers off!  And to complicate things…Jason's internal thermometer is not the same as mine…in fact, I joke that my thermometer is broken!  He often wakes up with no covers, because I'm cold again!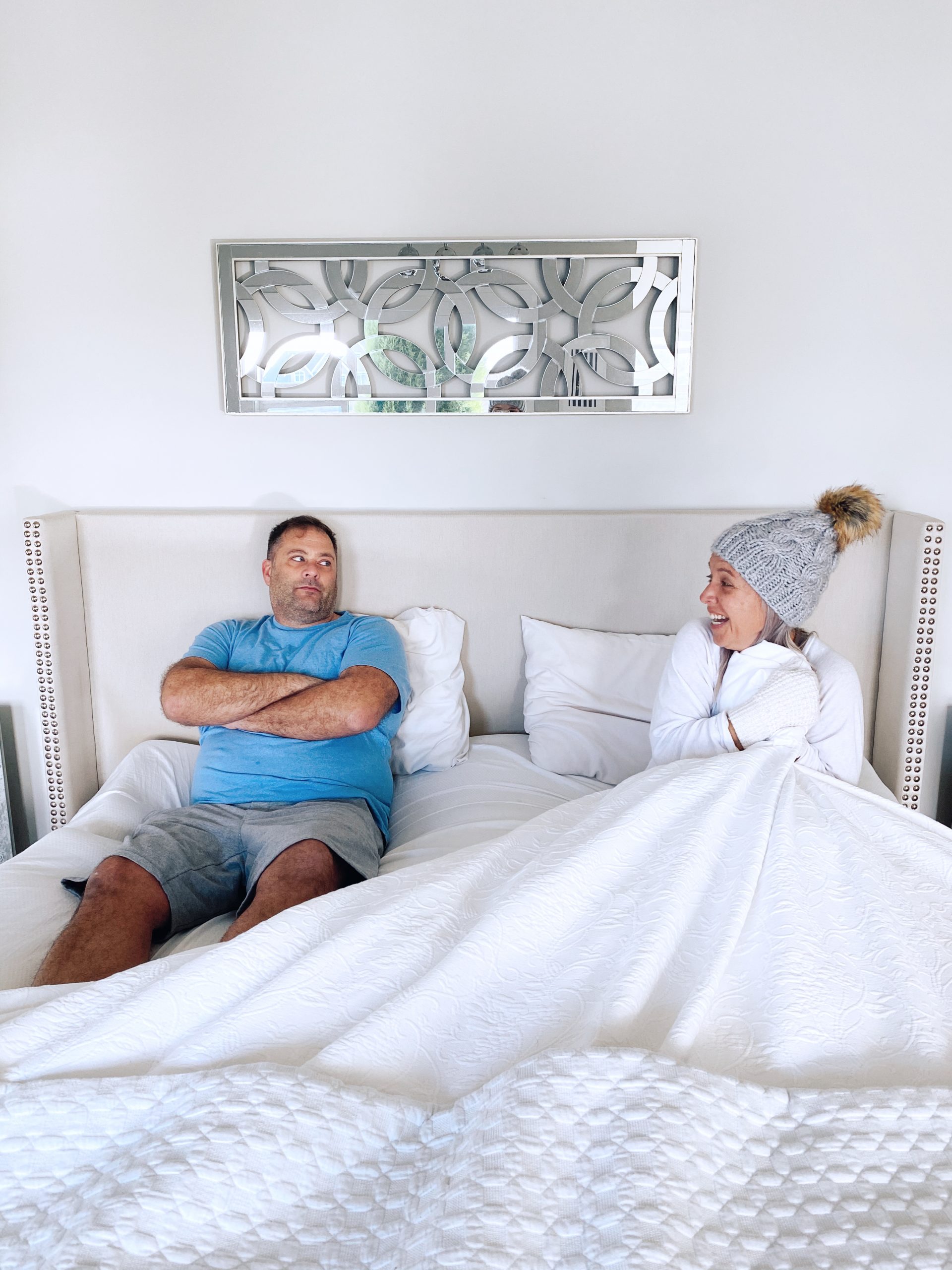 When I had the opportunity to try out the Perfectly Snug mattress topper, I jumped at it!  It's an air conditioned mattress topper.  I've heard of similar toppers, however, Perfectly Snug stands out because it ALSO heats!  And it has dual-zone climate control, which means Jason and I can individually schedule our settings for our own side of the bed.  And it has sensors to help keep you at the perfect temperature all night!  Ummm, how brilliant is that?
Perfectly Snug is about 2" deep and just sits on top of our mattress.  It actually adds a comfy layer to our bed!  All we had to do is plug it in. I like that it doesn't use water or have a tank that takes up space beside your bed.  Our fitted sheet fits over top of our mattress topper and mattress.  The key is to use a breathable fitted sheet (cotton), so that there can be airflow.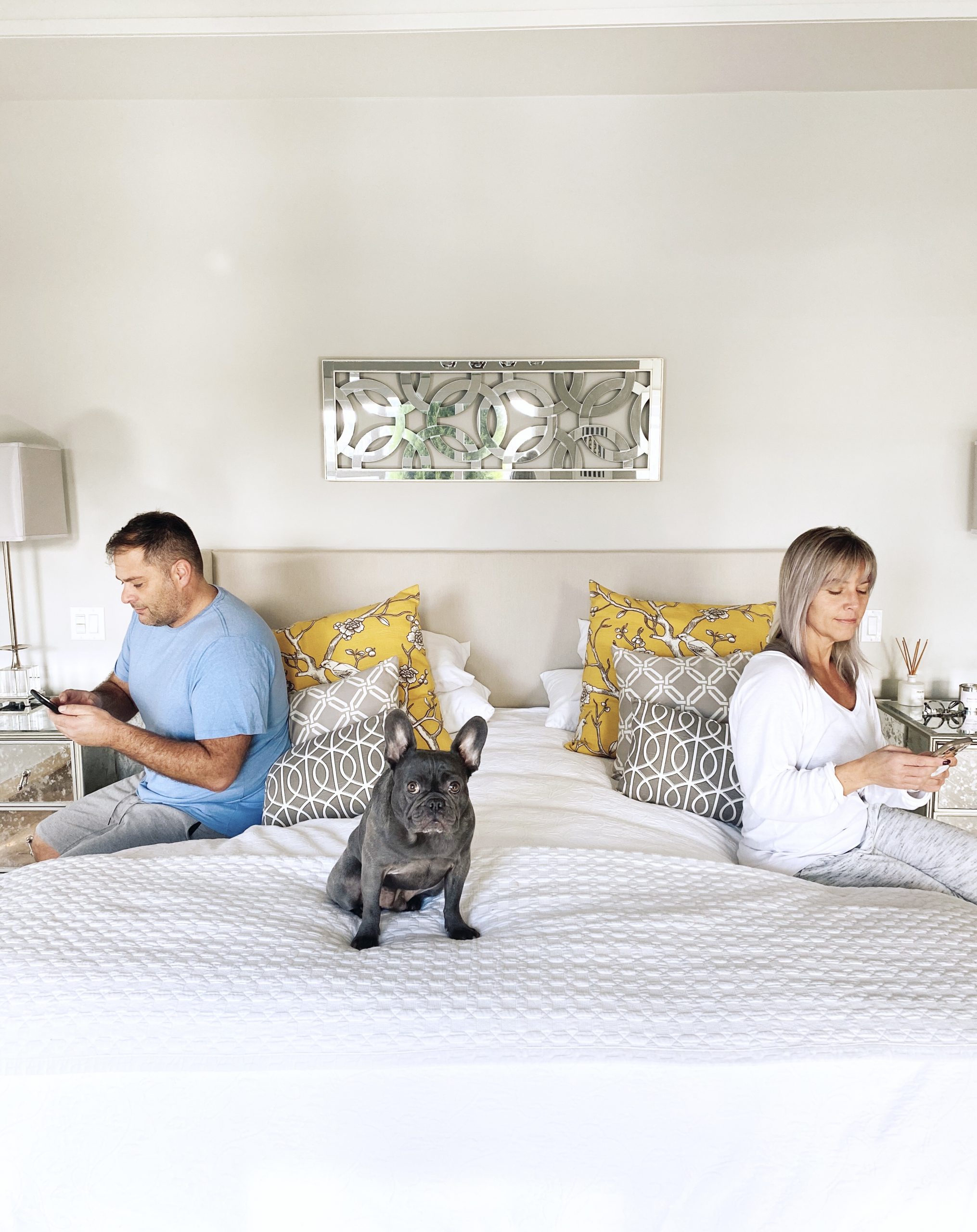 Once we downloaded the Perfectly Snug app, we set our temperature sleep schedule for each side of the bed.  We each set our going to bed temperature (I like it warm), then the temperature for most of the night (I like it cooler), and then the temperature as we are waking (I like it a bit warmer again).
If I need a cold blast (ummmm, for those hot flashes) or warm up in the middle of the night, there are buttons on each side of the topper that we can press that I can easily feel through the fitted sheet.  There are buttons on each side of the Snug Topper.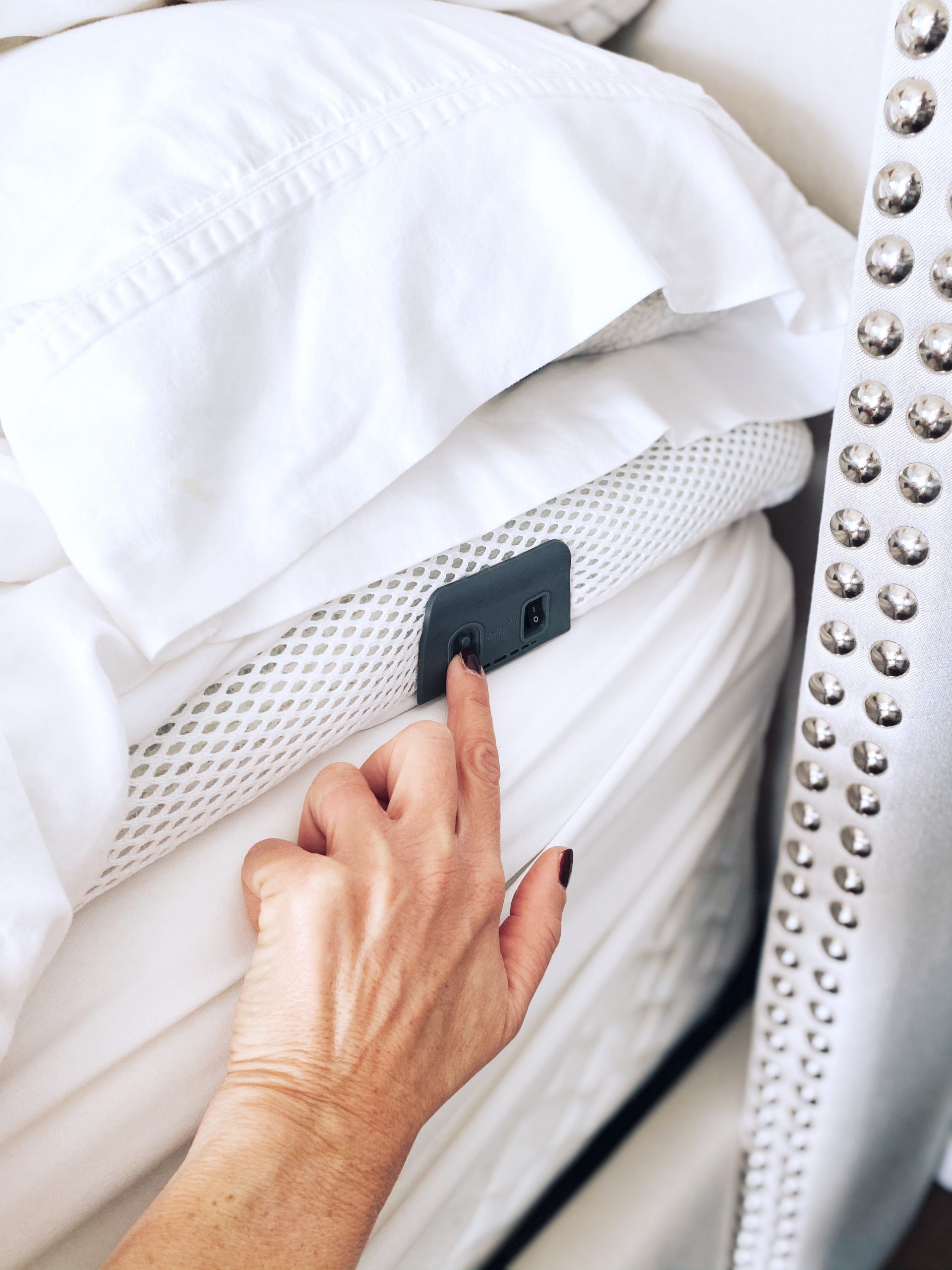 Jason and I both feel like we are sleeping much more soundly.  Our covers in the morning are an indication….they aren't all of my side of the bed anymore! Not only is Perfectly Snug helping us sleep better, but it's also helping us get along better.  And our Frenchie, Bruno, is a huge fan of Perfectly Snug…he used to wake up panting.  Bruno likes the cooling effect and is sleeping better too!
*Our Perfectly Snug Mattress Topper was gifted to us, however as always, all opinions are my own.