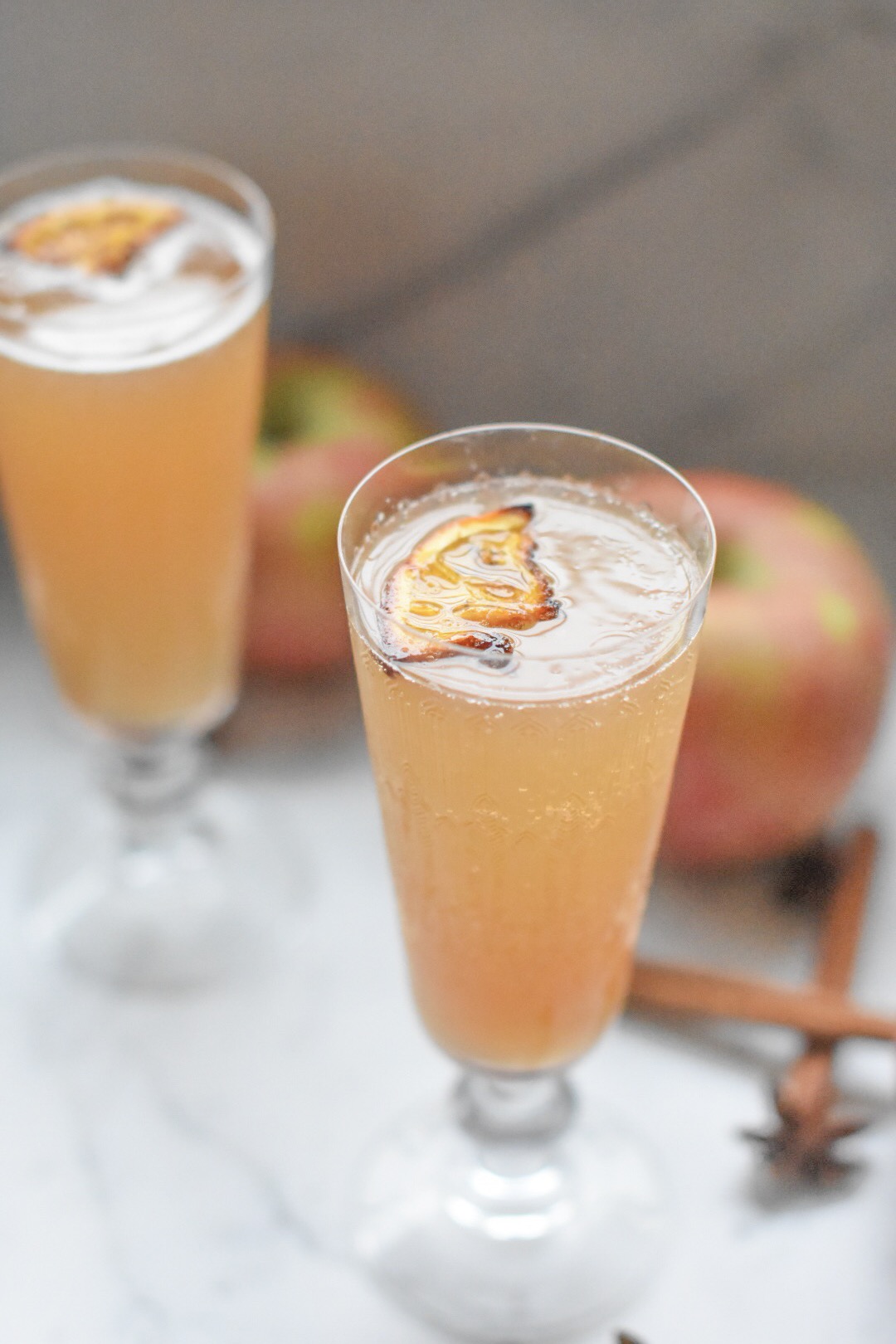 Good grief…how are we preparing for Thanksgiving already?? I have to admit that the arrival of fall makes me a wee bit sad…only because I'm such a summer lover….and this year I'm especially feeling it because summer just packed up and left!!! Oh well…here's hoping that we do get some sunny, crisp and colour fall days ahead!
With the weekend approaching, I wanted to come up with a simple bevie to serve alongside Thanksgiving dinner. So…apple cider is pretty much a no-brainer, yes? We have the best farms around to source freshly pressed apple cider! This recipe is so (SO) easy but really delicious….I hope you'll enjoy it!
And if you prefer a sans alcohol version, simply omit the sparkling wine (or you could add sparkling water if bubbles are your thing!).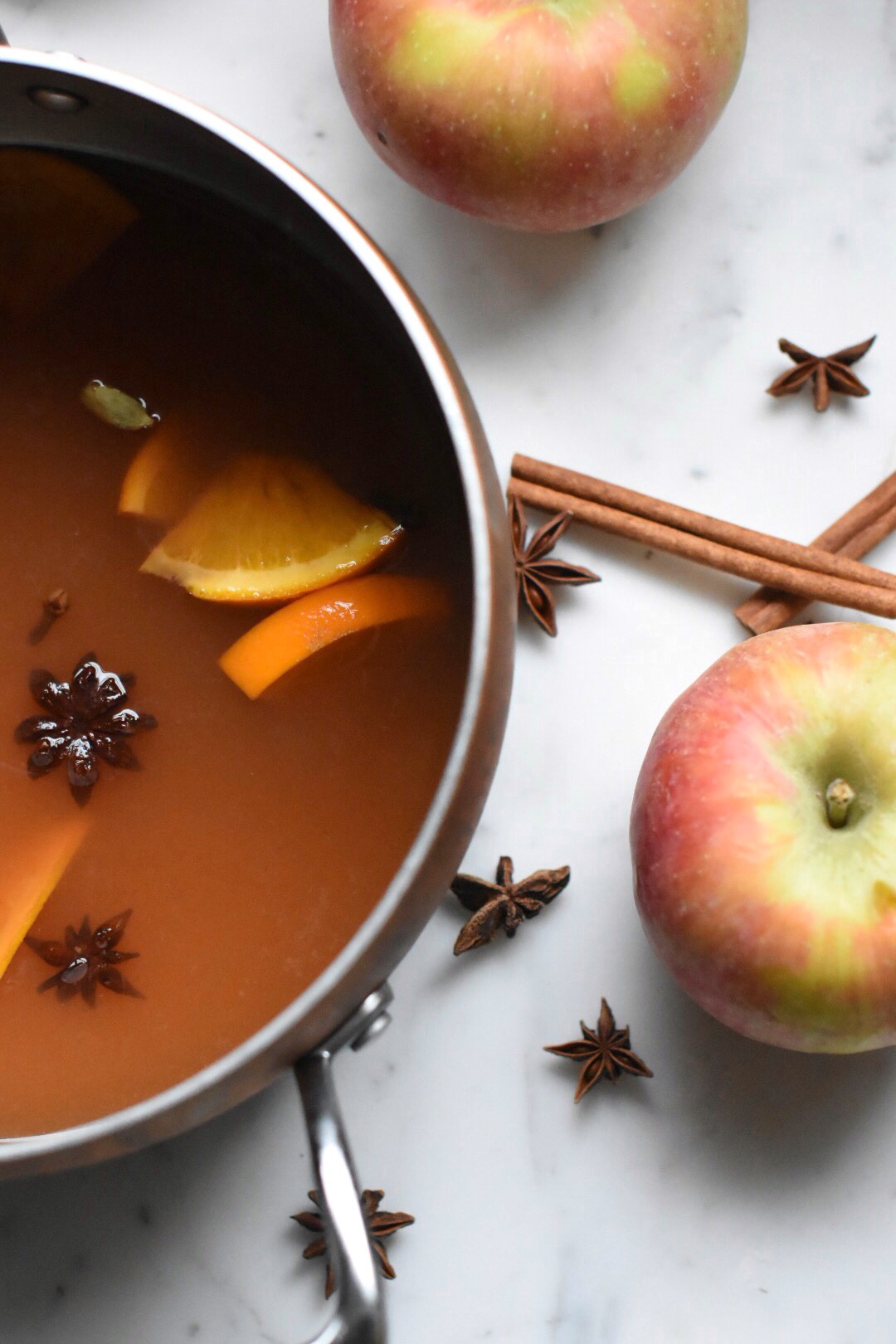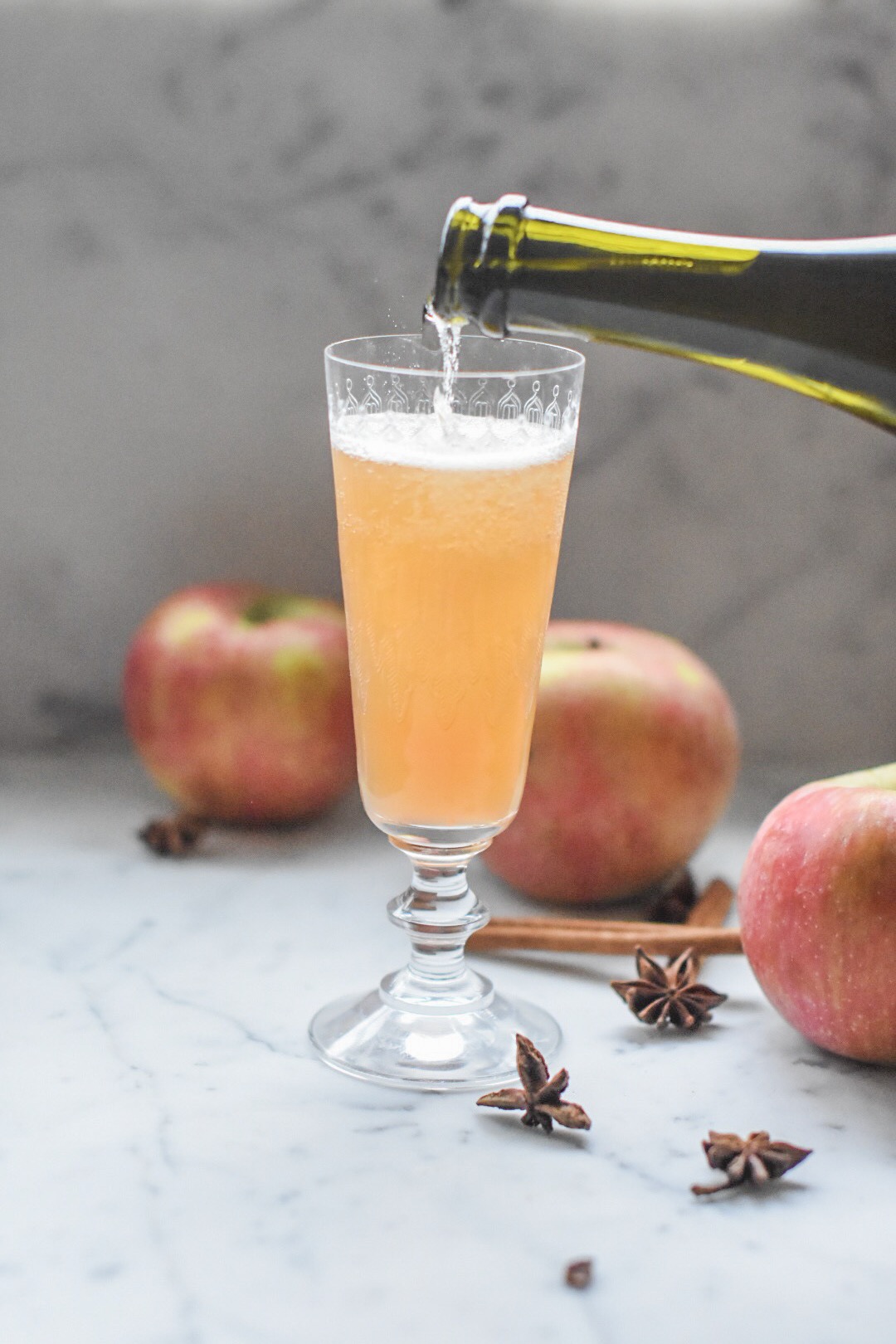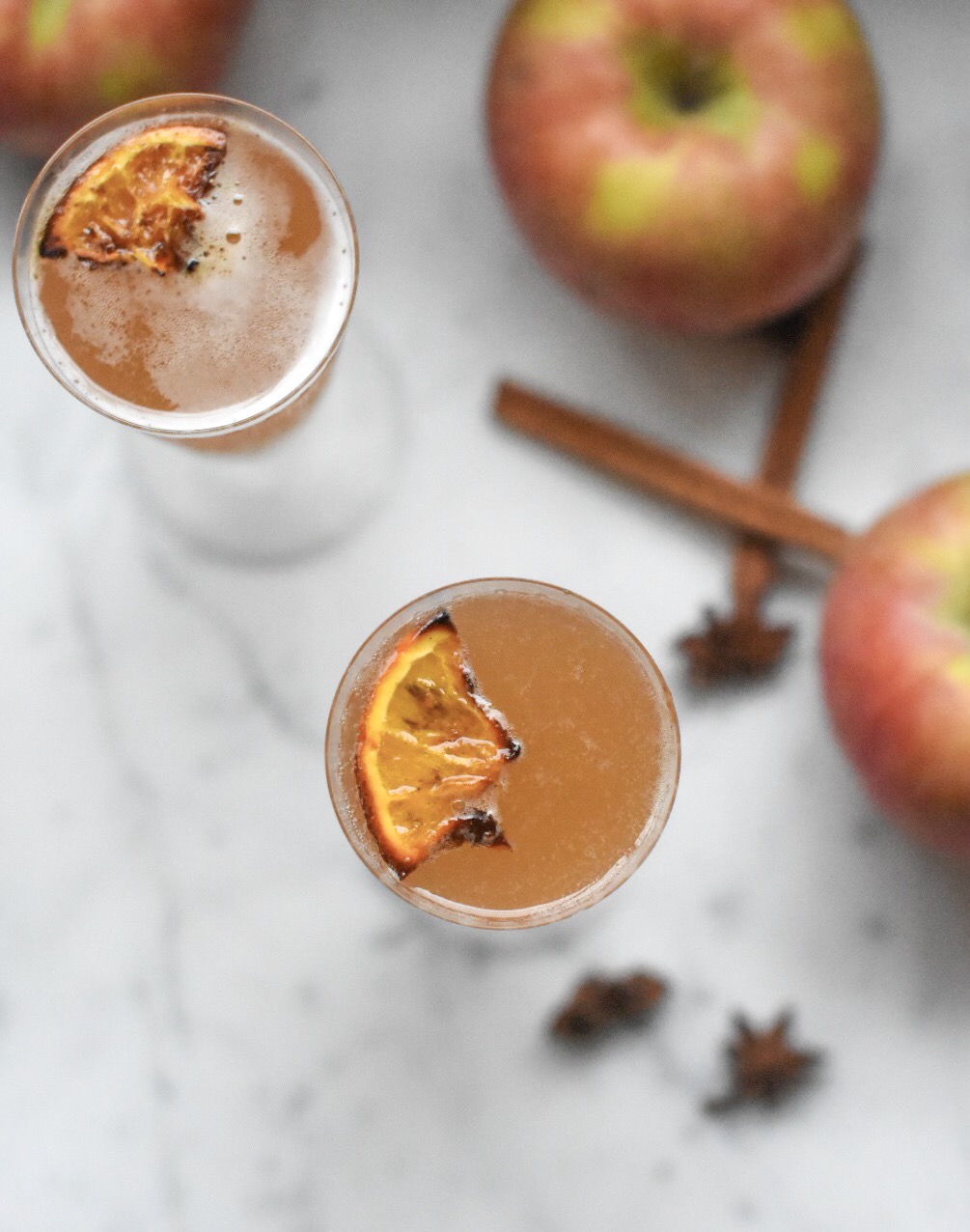 Apple Cider Mimosa
Recipe type:
Fall Cocktail
Ingredients
2 quarts apple cider
4 star anise
2-3 cinnamon sticks
4 cardamom pods
6 cloves
1 orange, sliced
1 bottle of sparkling wine
Instructions
Heat apple cider with spices and orange and simmer for at least 10 minutes.
Allow apple cider to cool.
Remove spices/orange and refrigerate cider until ready to use.
Pour chilled cider into champagne flute, filling half way.
Top with sparkling wine.
Optional, top with burnt orange segments (slice oranges and top with honey drizzle and sprinkling of icing sugar and allspice. Bake at 350 for approx 25 min or until oranges begin to caramelize.)