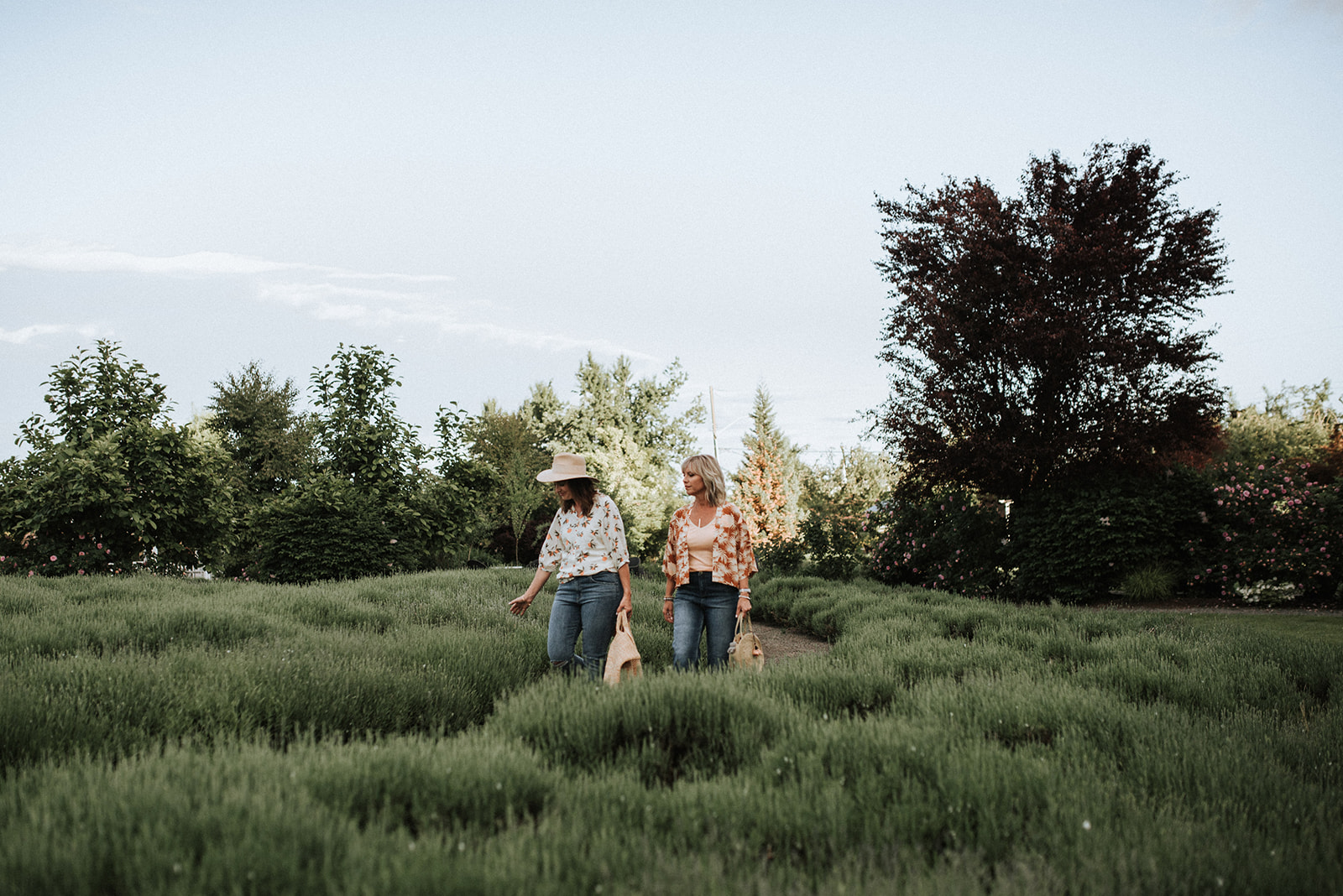 When Laurel and I were at Bella & Wren in Fort Langley last week choosing outfits, we were having a heck of a time, because they have SO many great pieces right now for summer!  It was really hard to narrow it down.  My inspiration was my recent trip to Paris and the trends that I saw in the stores there.  A few big ones were…stripes, ruffles, linen and prints.
With the help of Carrie at Bella & Wren, we put together a few casual outfits.  Tuscan Farm Gardens in Abbotsford was the perfect place to shoot these relaxed looks.  We especially loved the lavender labyrinth.  I can't wait to see it in full bloom.  Make sure you plan a visit…and check out their apothecary stocked with their handmade lavender body products.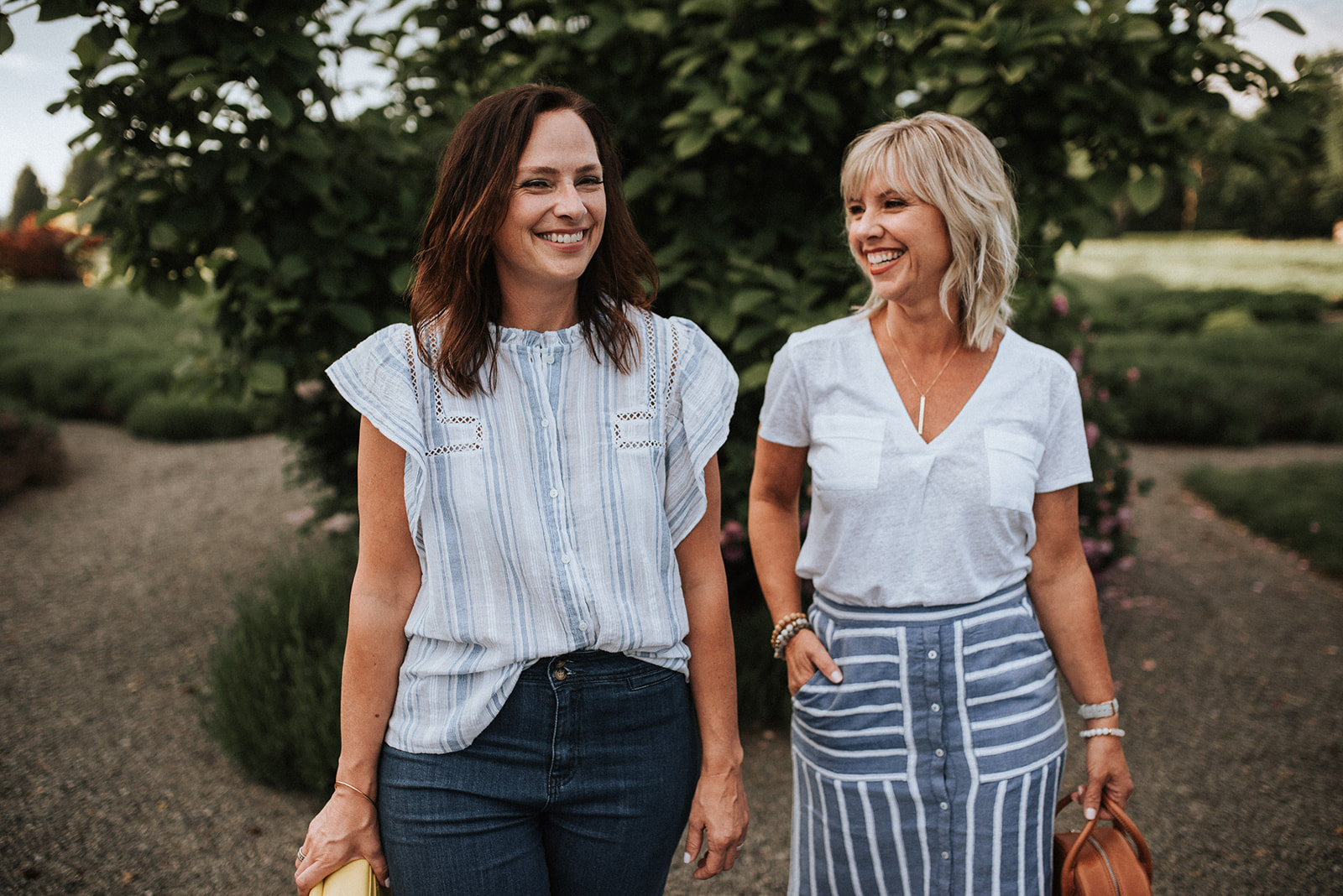 Stripes are huge right now and a blue and white striped piece is classic and will stand the test of time.  I love the ruffle detail on Laurel's blouse.  Her yellow purse and flats add a fun pop of color.  I love the length of my striped linen skirt.  And this linen tee is so soft.  I have a tough time finding comfortable shoes and these cognac leather sandals are super light.  I bet I could walk around Paris all day in these!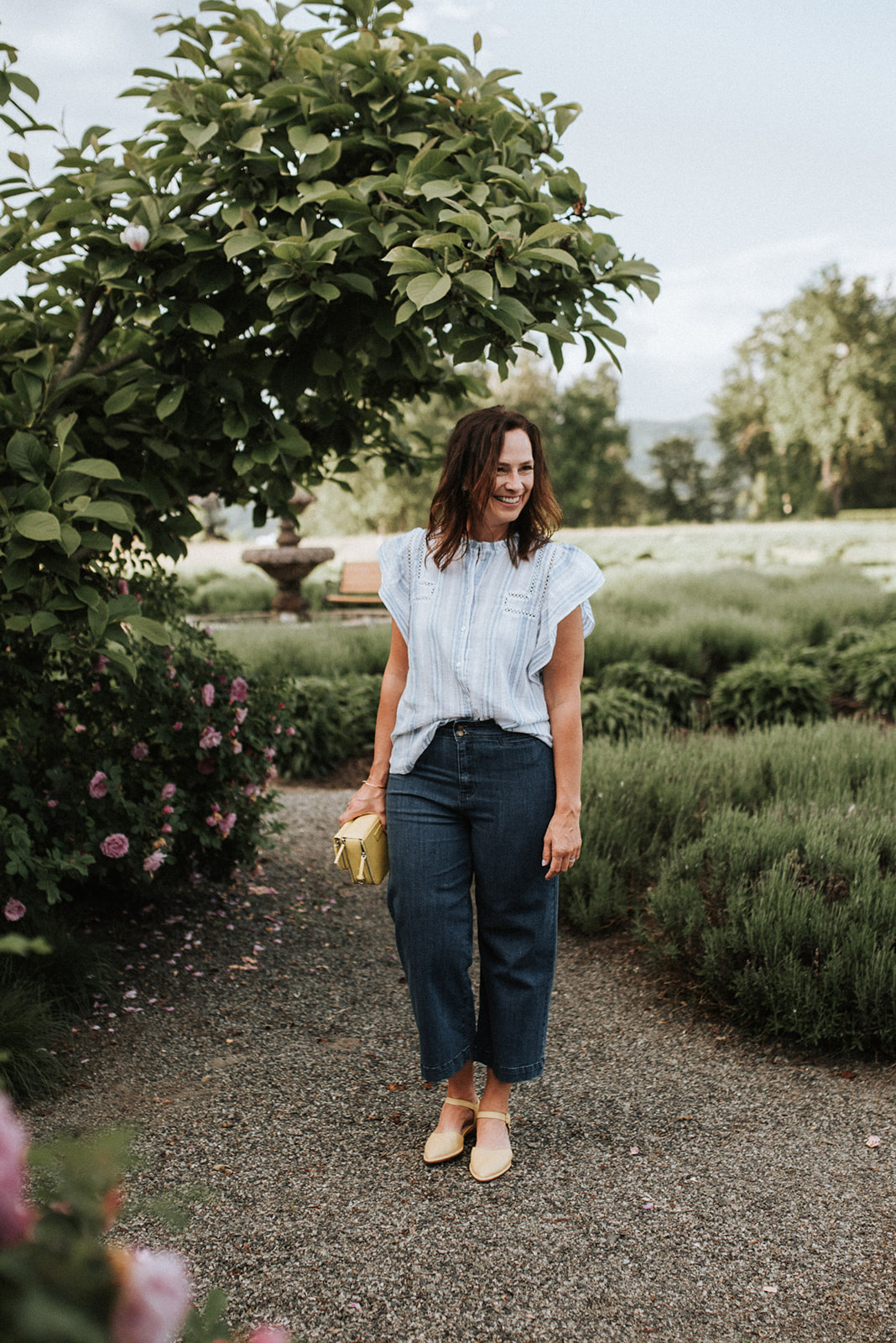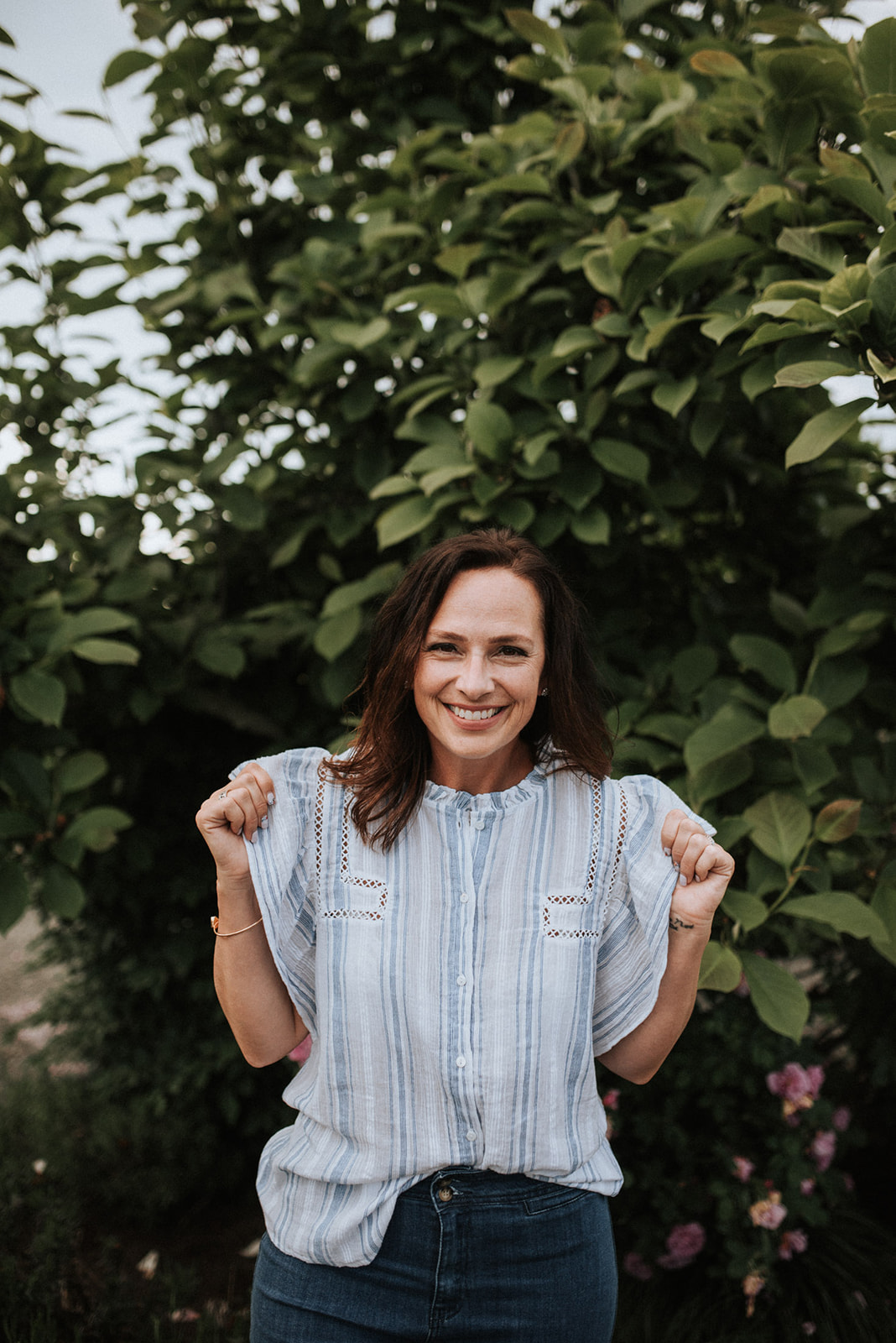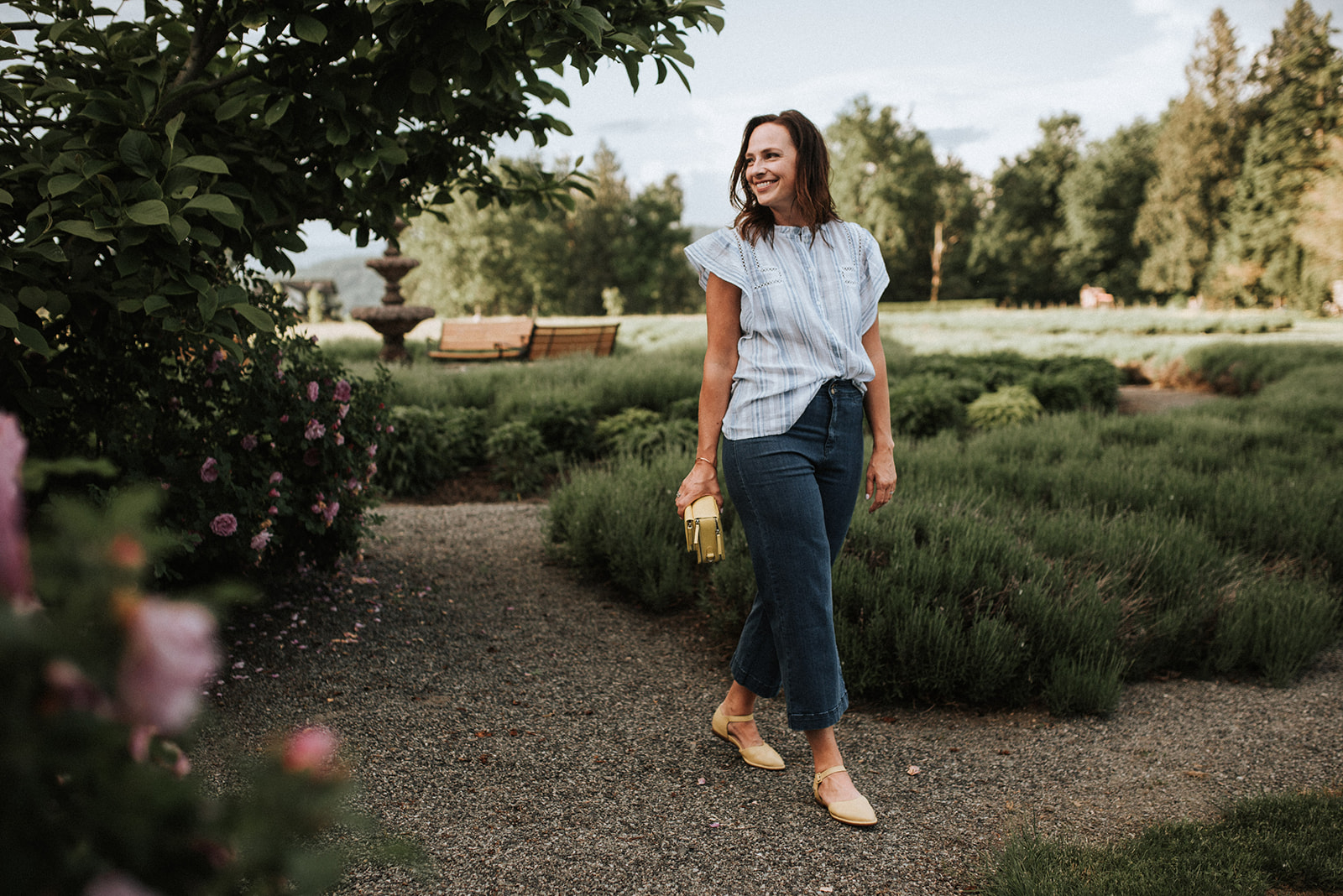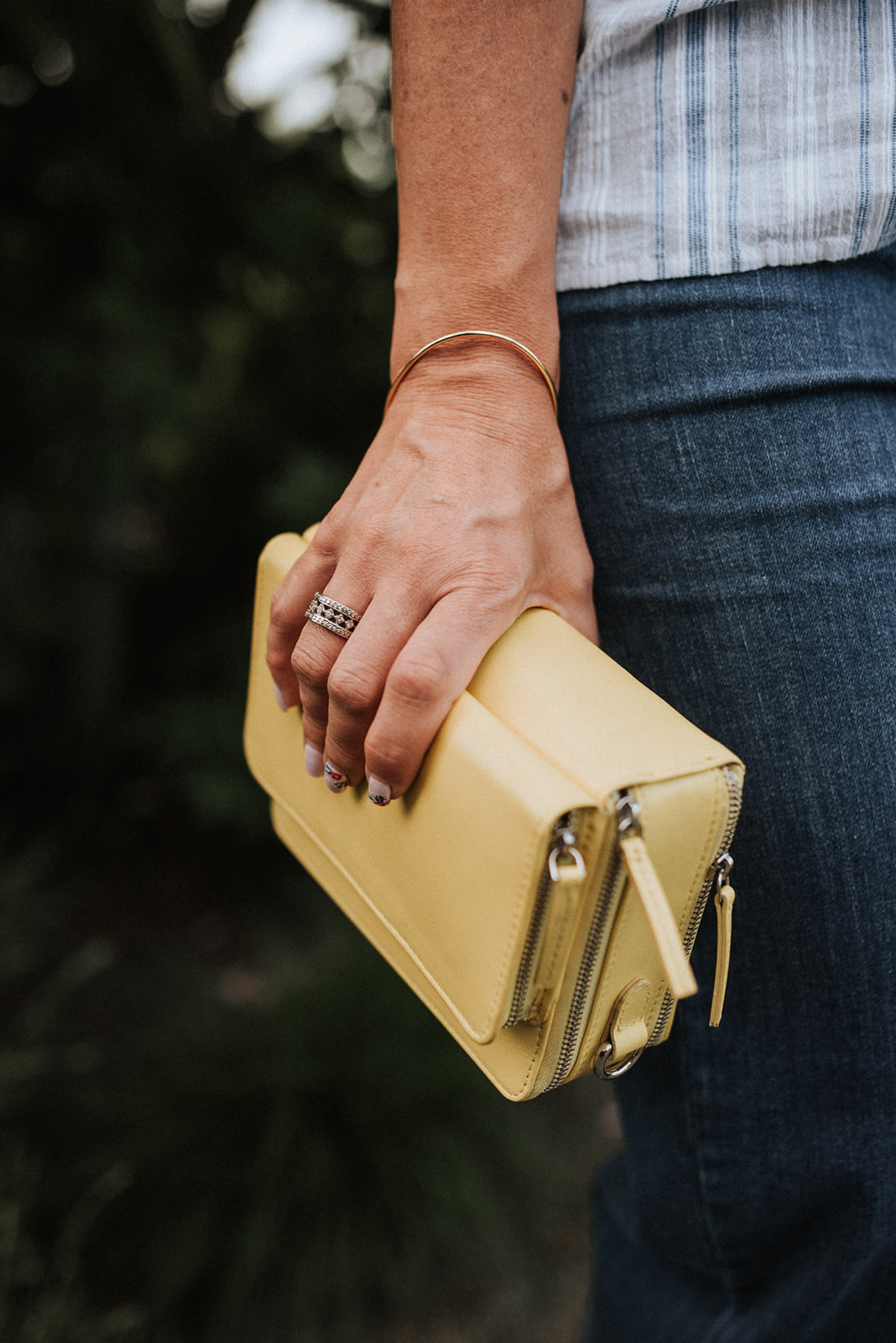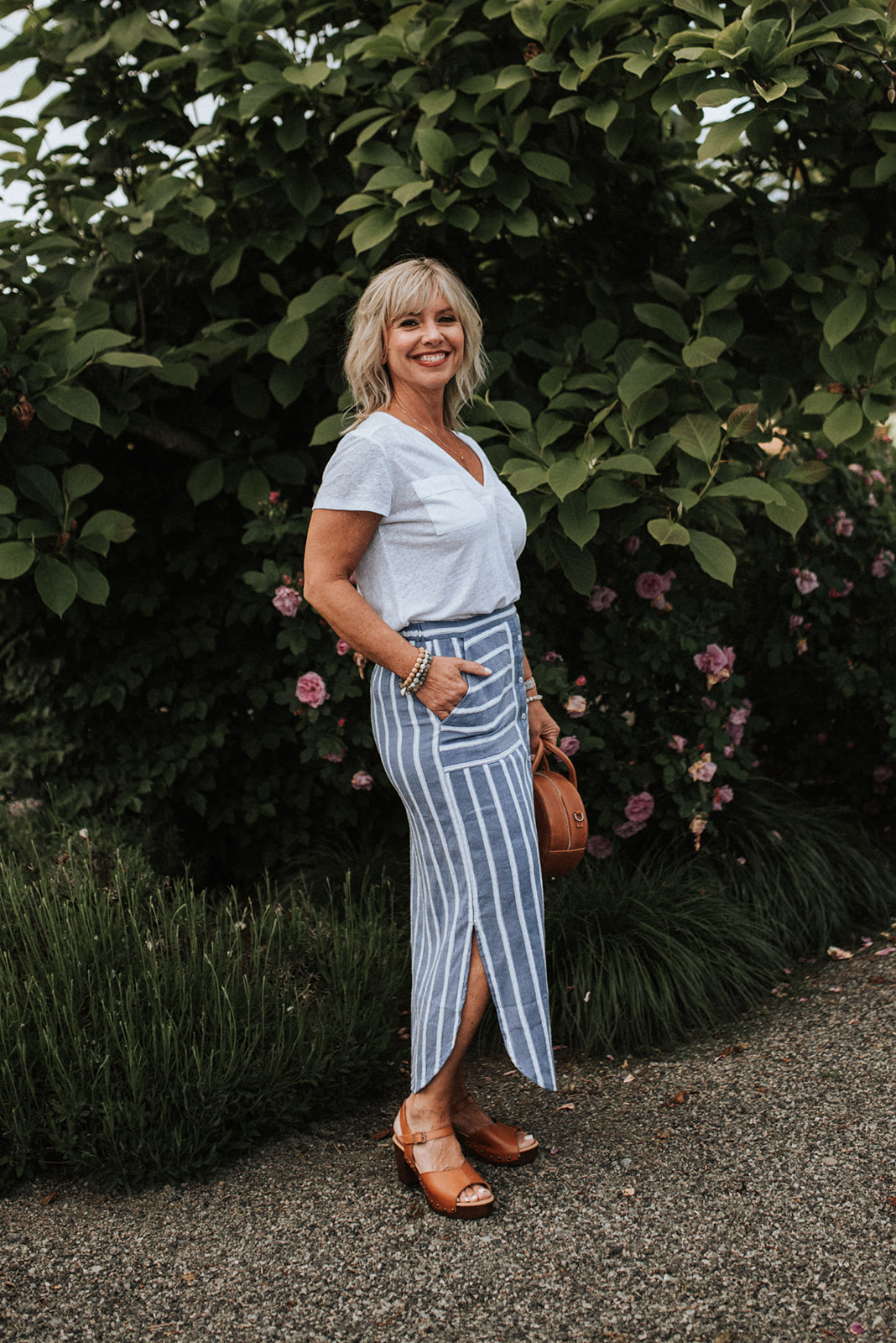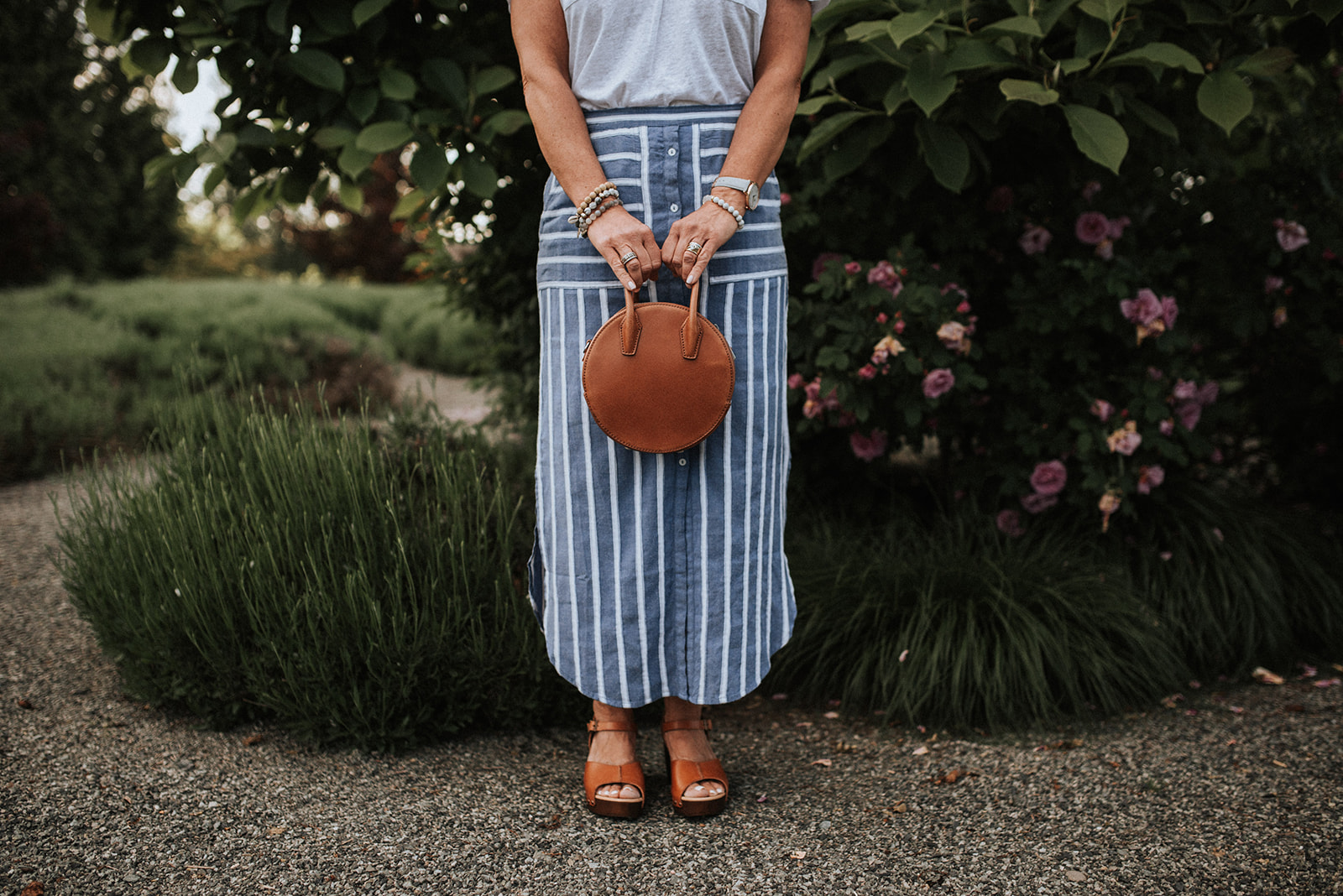 I called these next ensembles our lavender-collecting outfits.  Carrie got me outside my comfort zone and had me try on these jeans that I normally wouldn't have gravitated to.  And I LOVE them!  I like that they are cropped for summer and I'm all about the mom-style high rise fit.  The kimono is perfect for laying on those cooler summer nights.  I am totally loving the print on Laurel's blouse and her Levis are classic…such a great classic staple to have in your closet.  And that hat…it's packable as well…we're all over that!  I also saw straw bags all over Paris.  Laurel's bag is great for a day at the farmers market.  My bag also has a long strap so it can be worn as a crossbody so I can be hands free!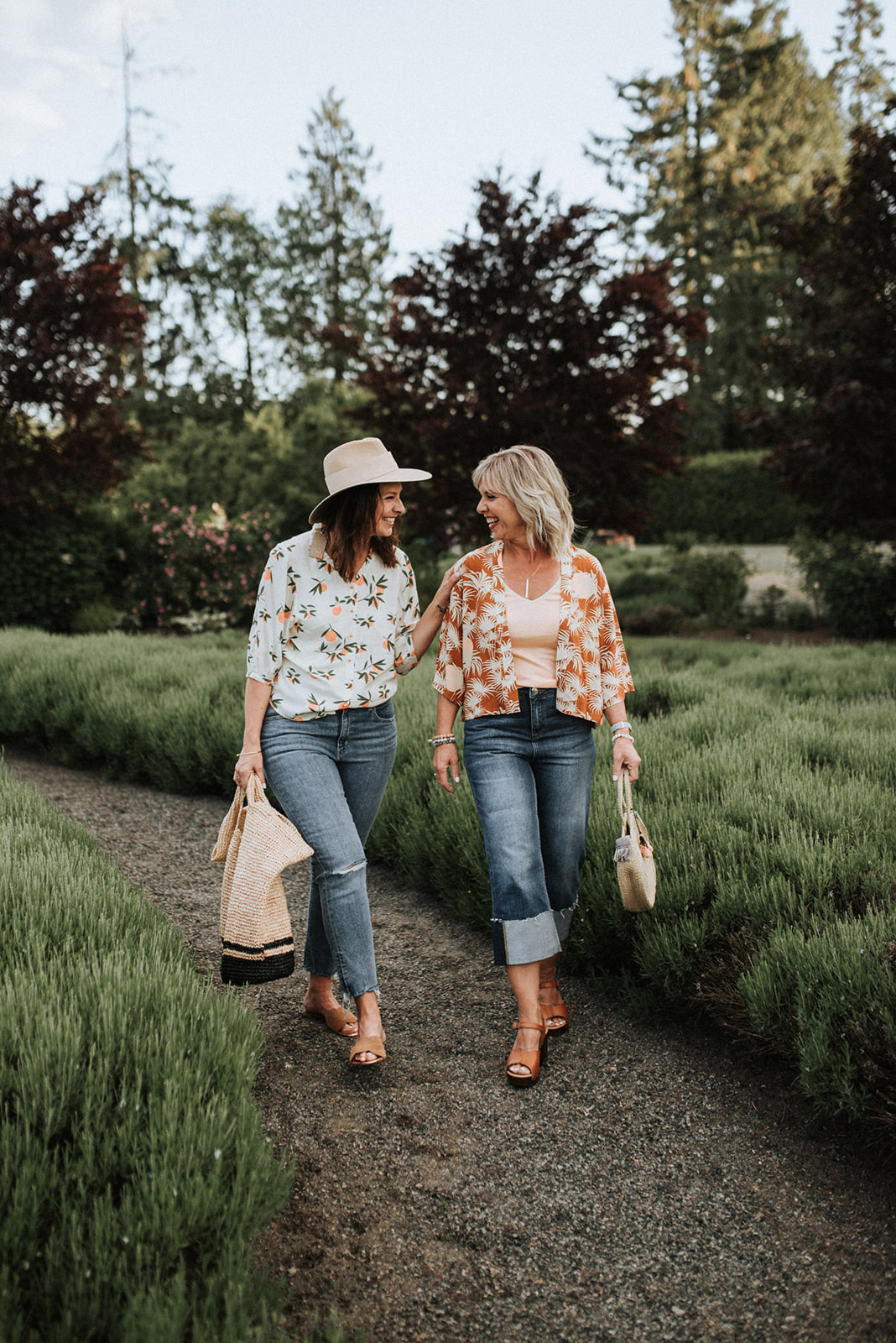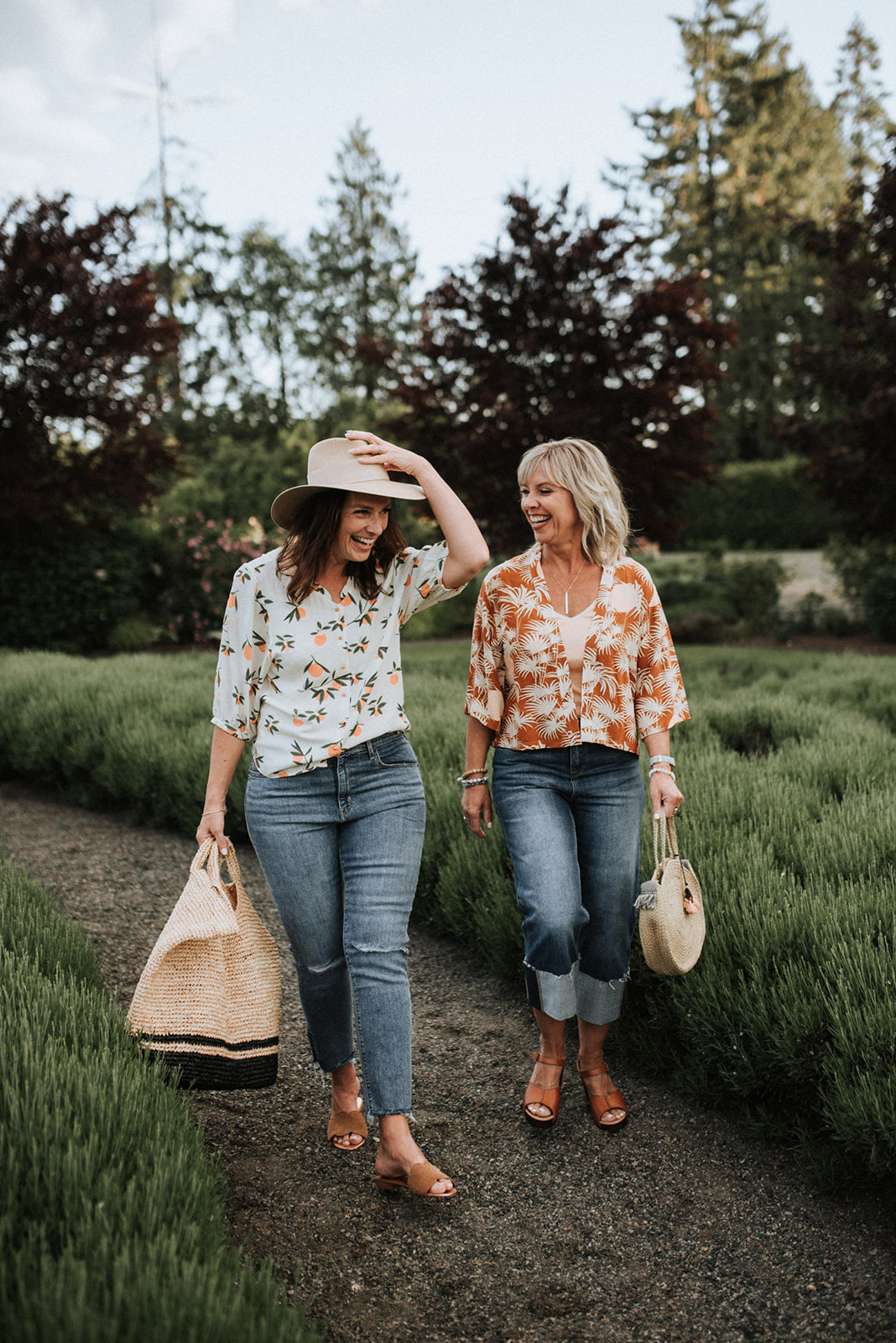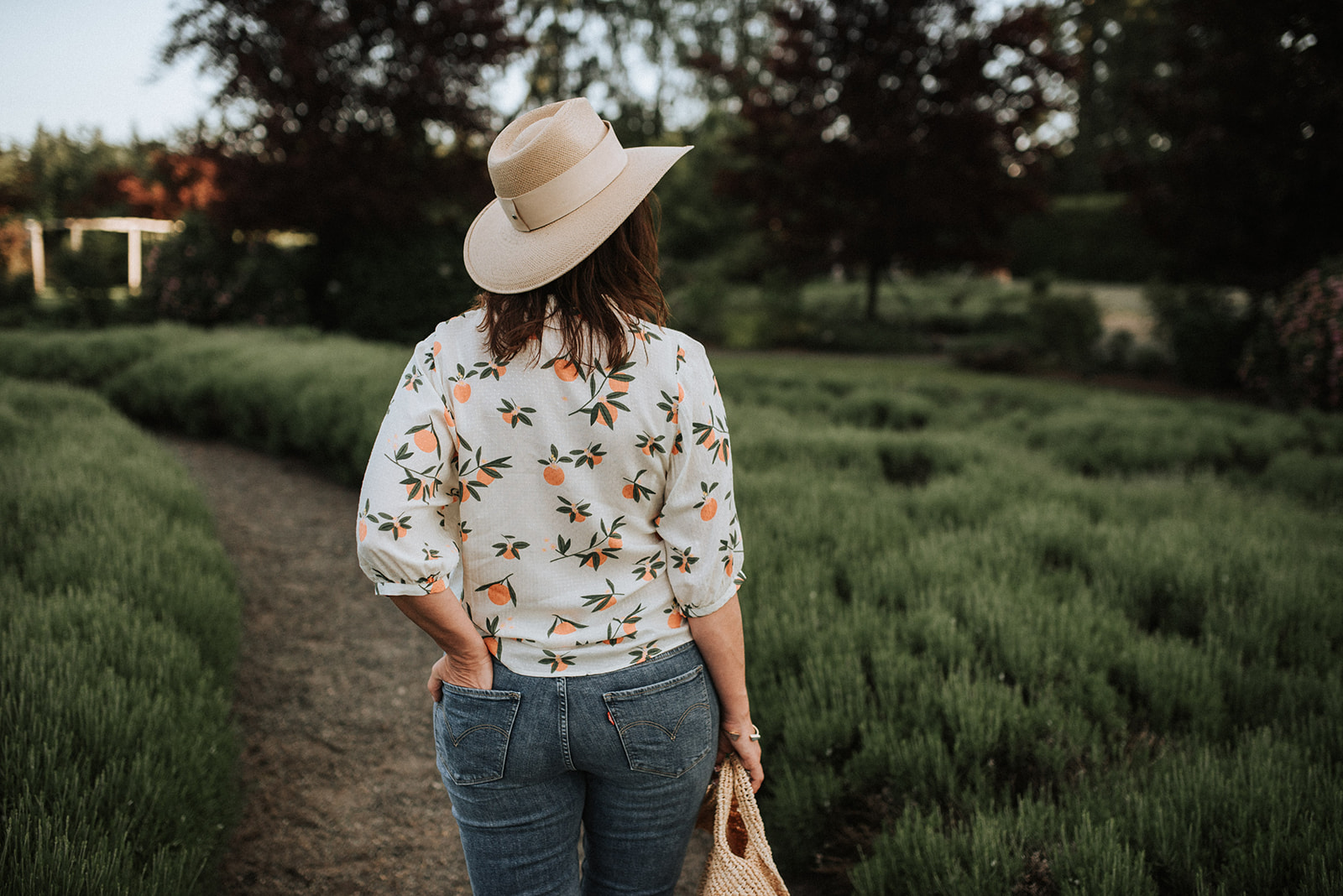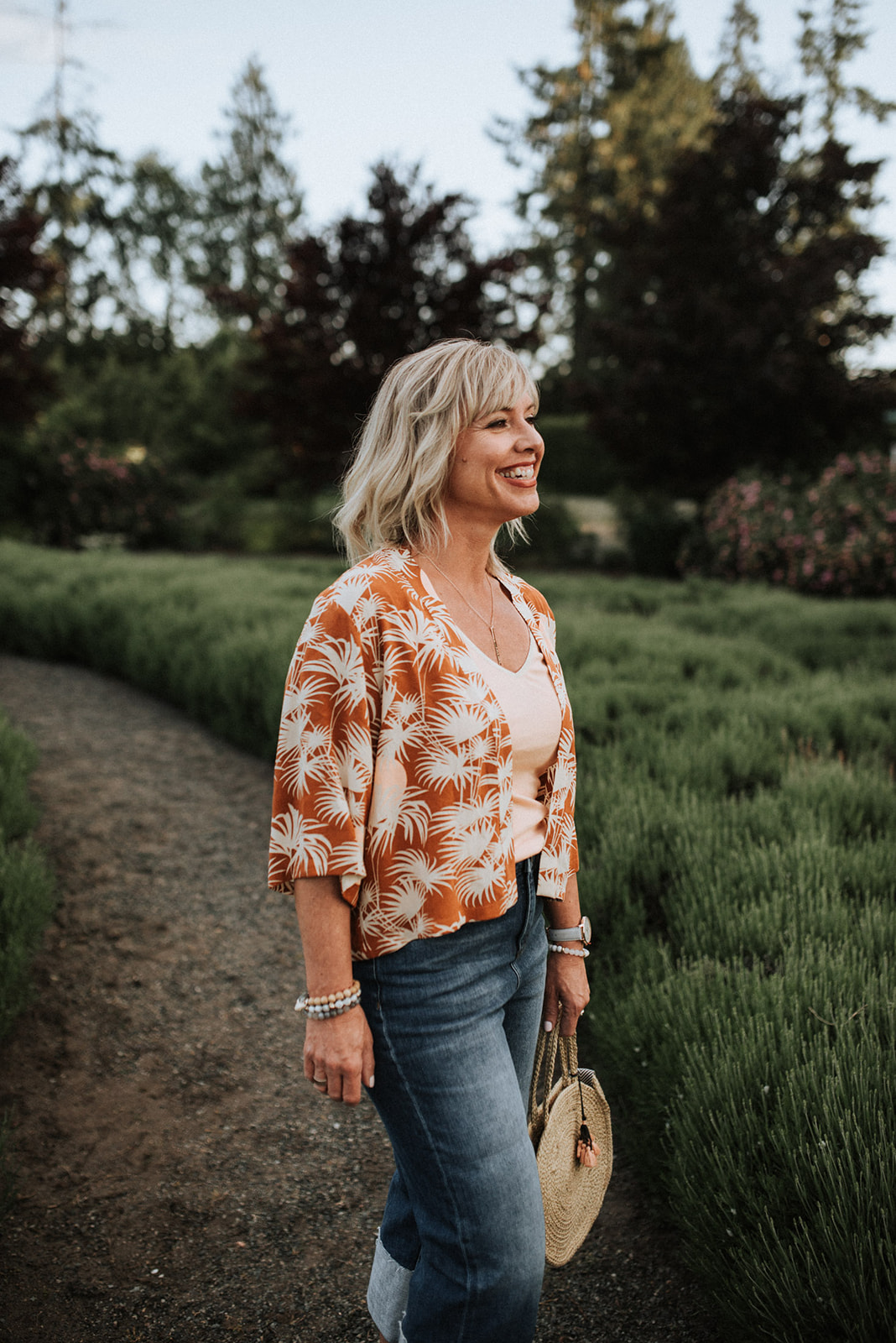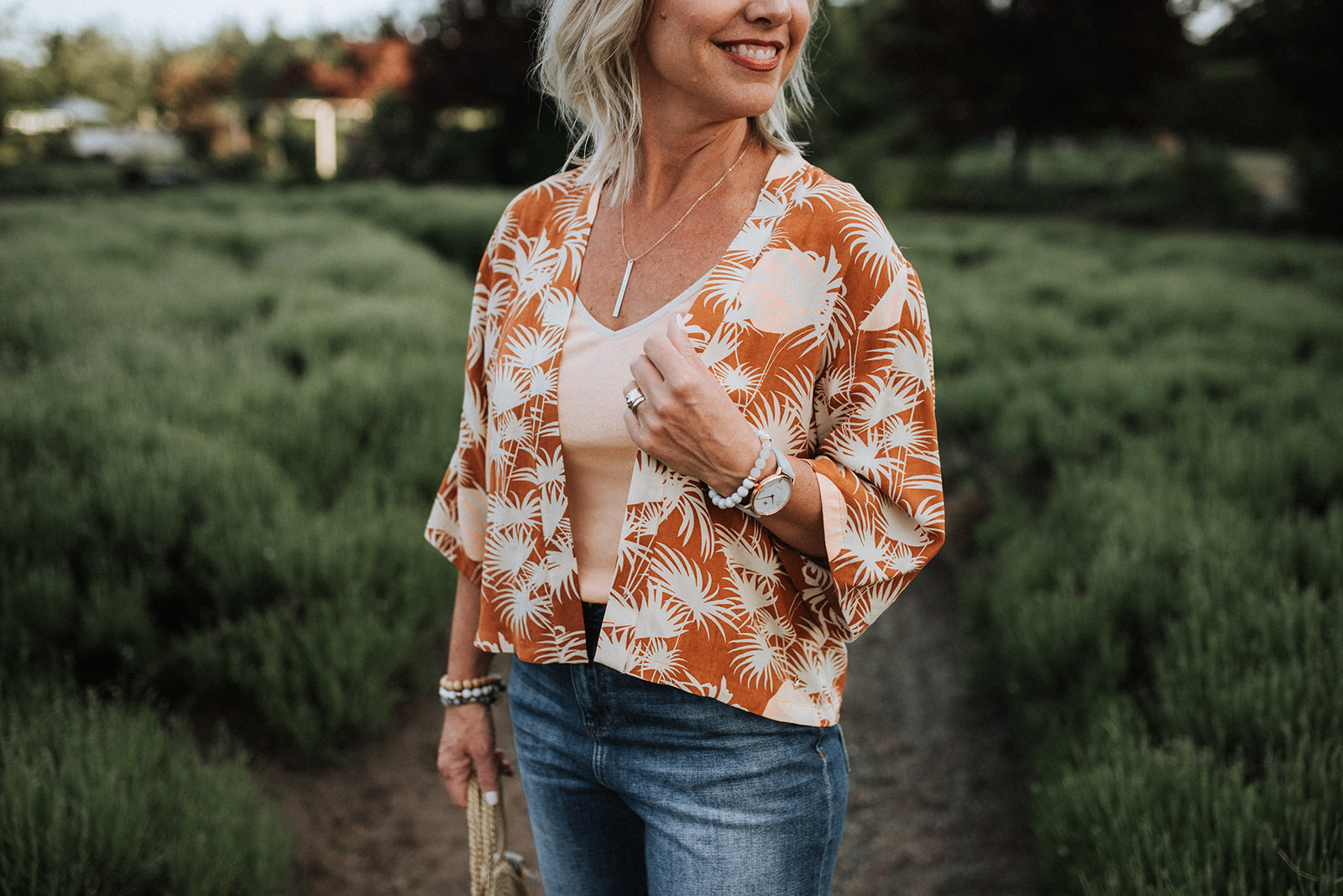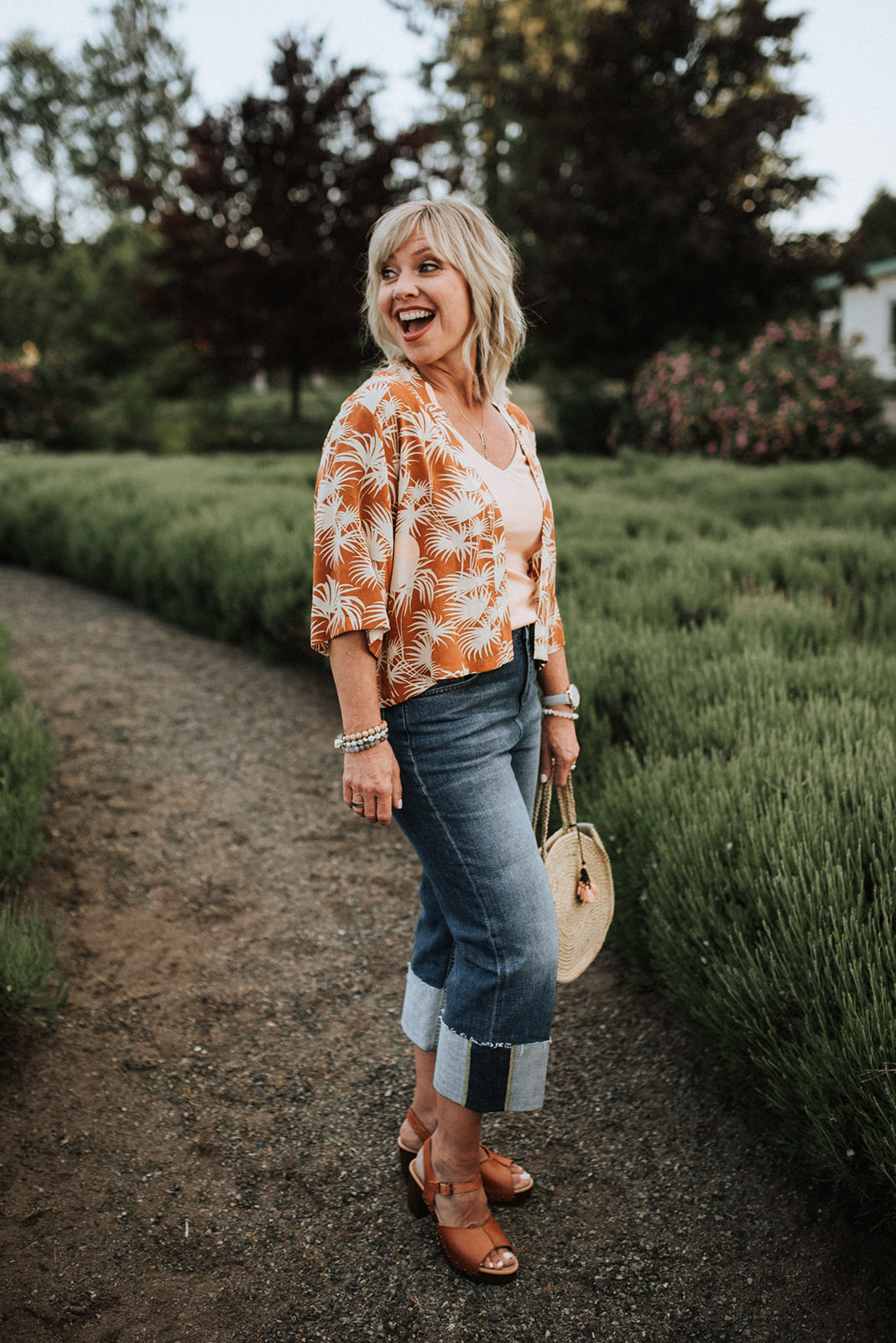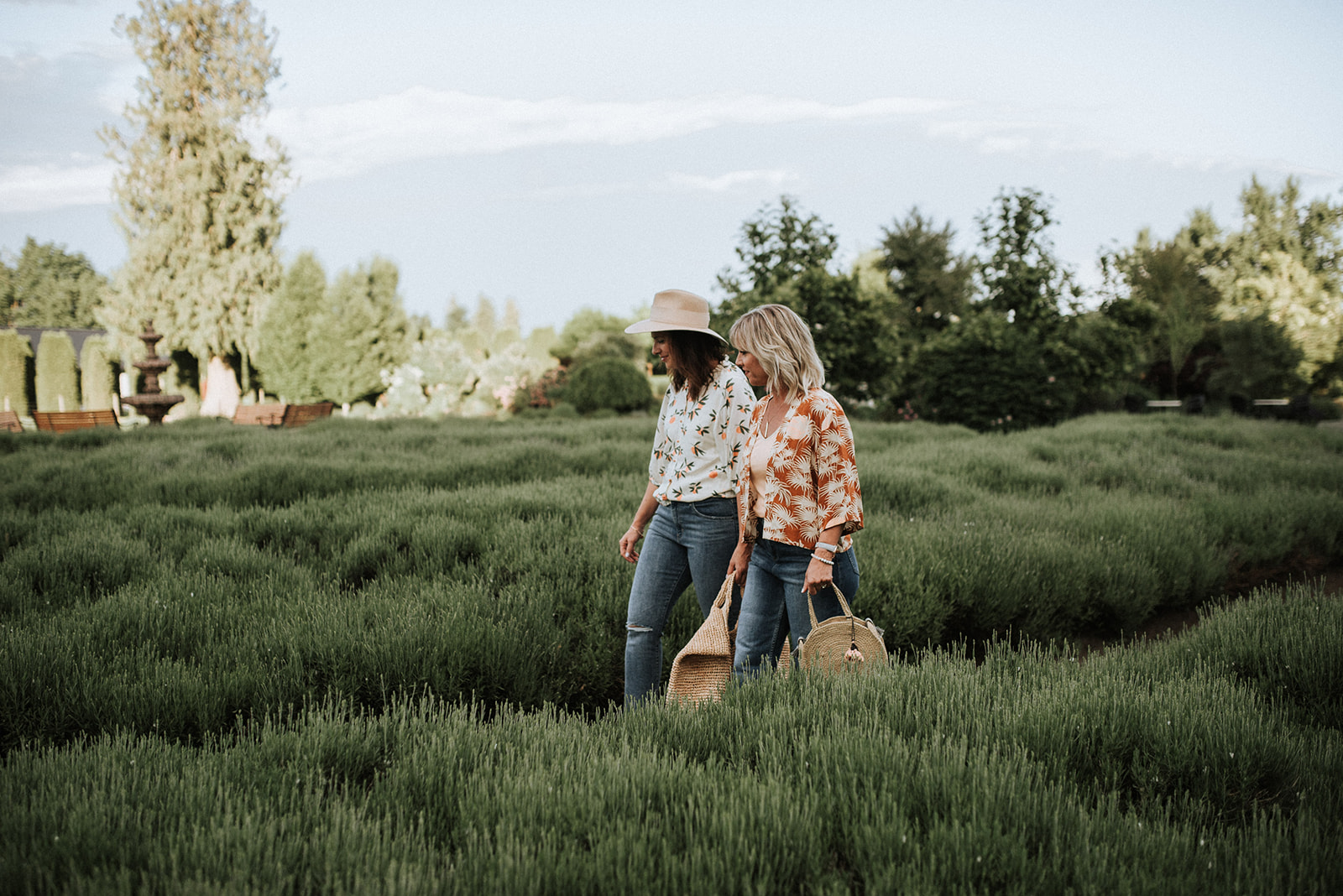 If you haven't had a chance to check out our summer party looks, head on over here.  Bella & Wren is full of so many great pieces in right now and will have you covered from casual backyard barbecues to more formal summer weddings…and everything in between!  If you're needing any pieces for summer, take a morning or afternoon and head out to Fort Langley, browse through the store, and grab a coffee or brunch after!
All clothing, purses, shoes and hat – Bella & Wren
Location – Tuscan Farm Gardens
Photographer – Kat of Art and the Aerialist
** Laurel and I love every opportunity that we get to partner with Bella & Wren, and we loved working with them to create this post.  We shop there regularly for ourselves and it's our go-to shop for buying gifts.  As always, all opinions are our own.