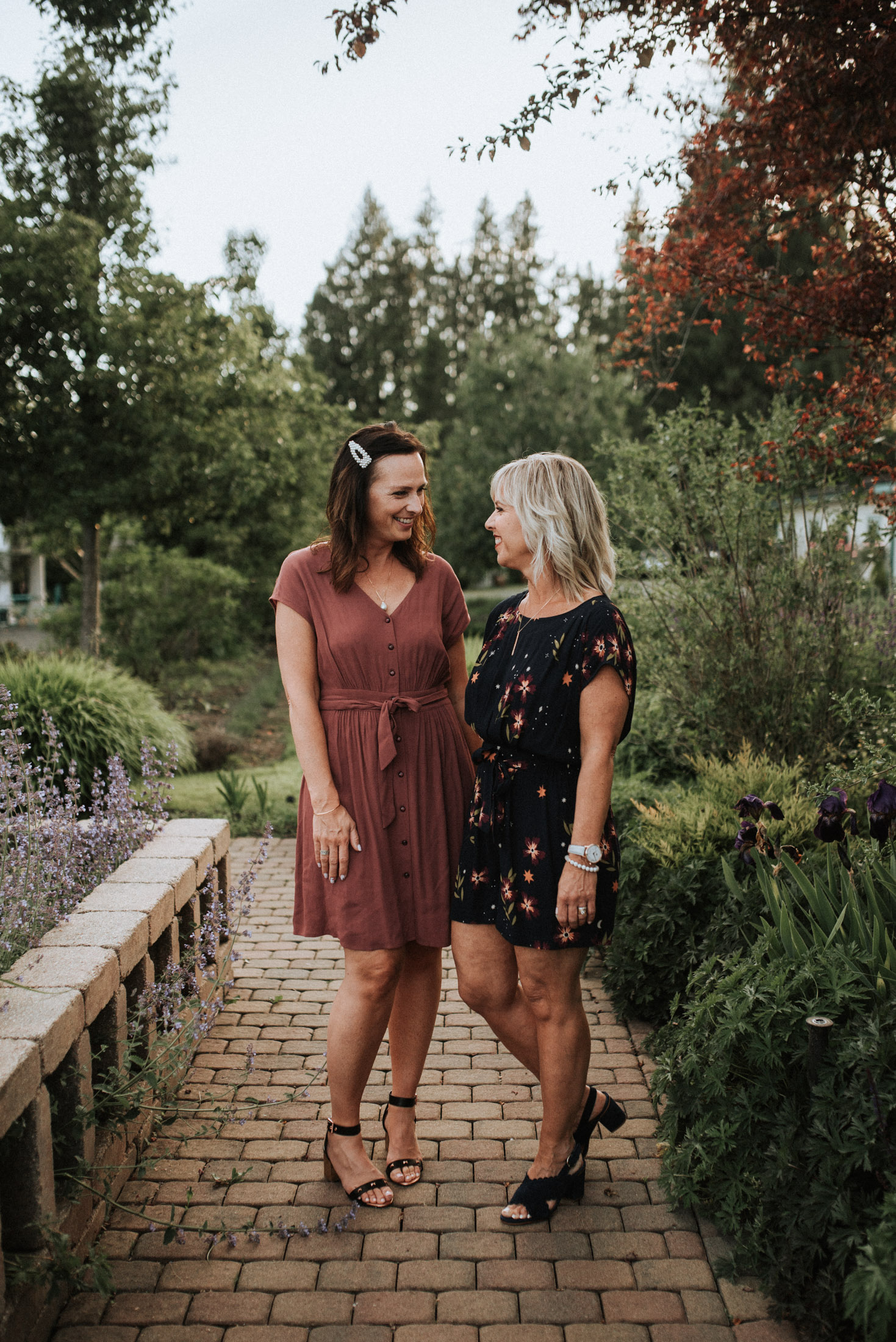 I'm just coming off of grad week craziness…and finally catching my breath! It's a lot of organizing and scheduling and busy-ness…all good, but wow, grad is so much more of a "thing" now than when I gradded. Would you agree? Hair, makeup, nails, photos, photos, photos lol.  It sure was fun to celebrate Nina. But yesterday night I sat around the fire just chilling and it felt….wonderful:)
These summer temps are seriously my favourite. I love longer days, warmer nights and dressing way lighter. The best. Pam and I partnered with Bella & Wren to shoot this summer ready look, which we hope will inspire you to ditch the pants and reach for something more flowy and playful these next warm months.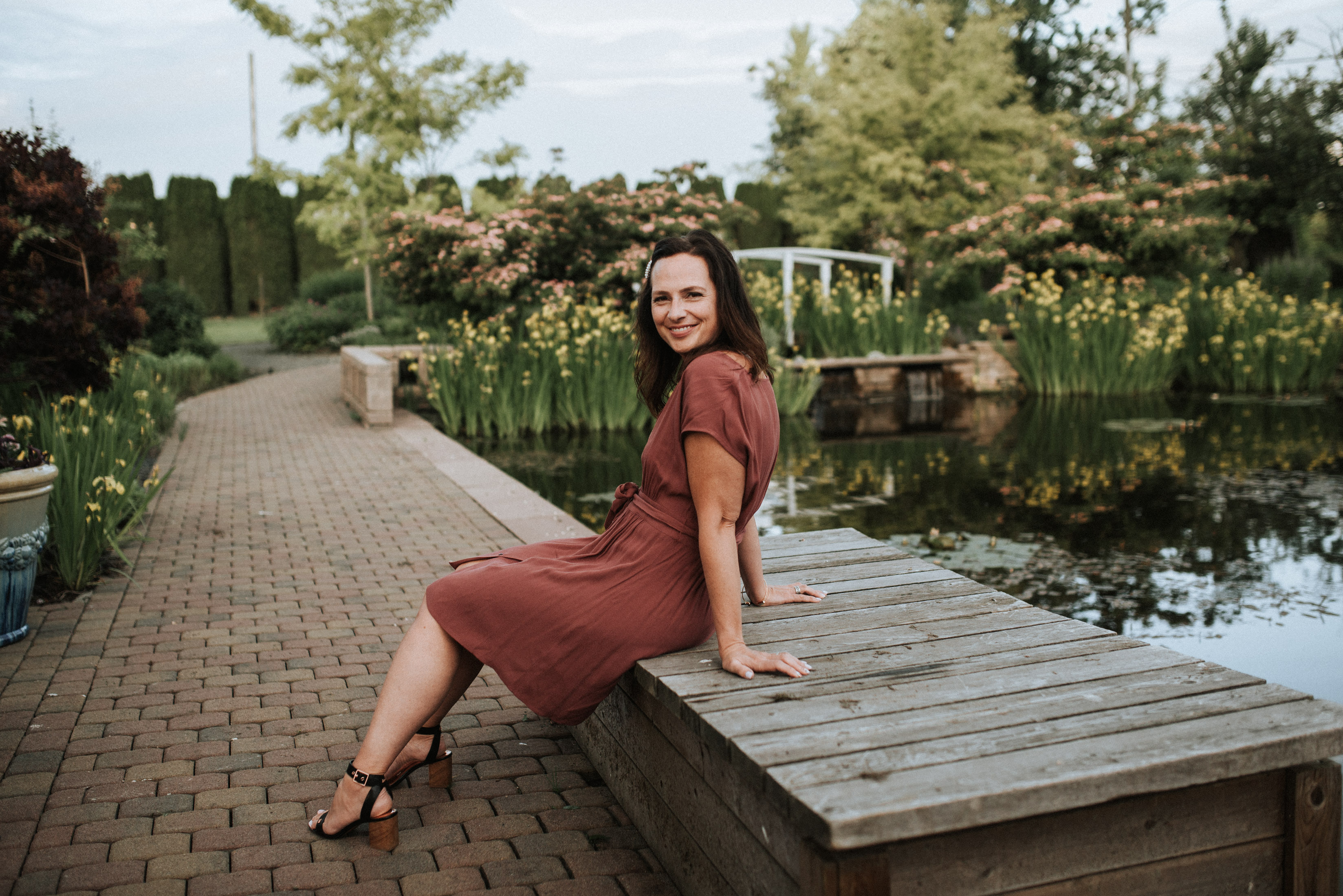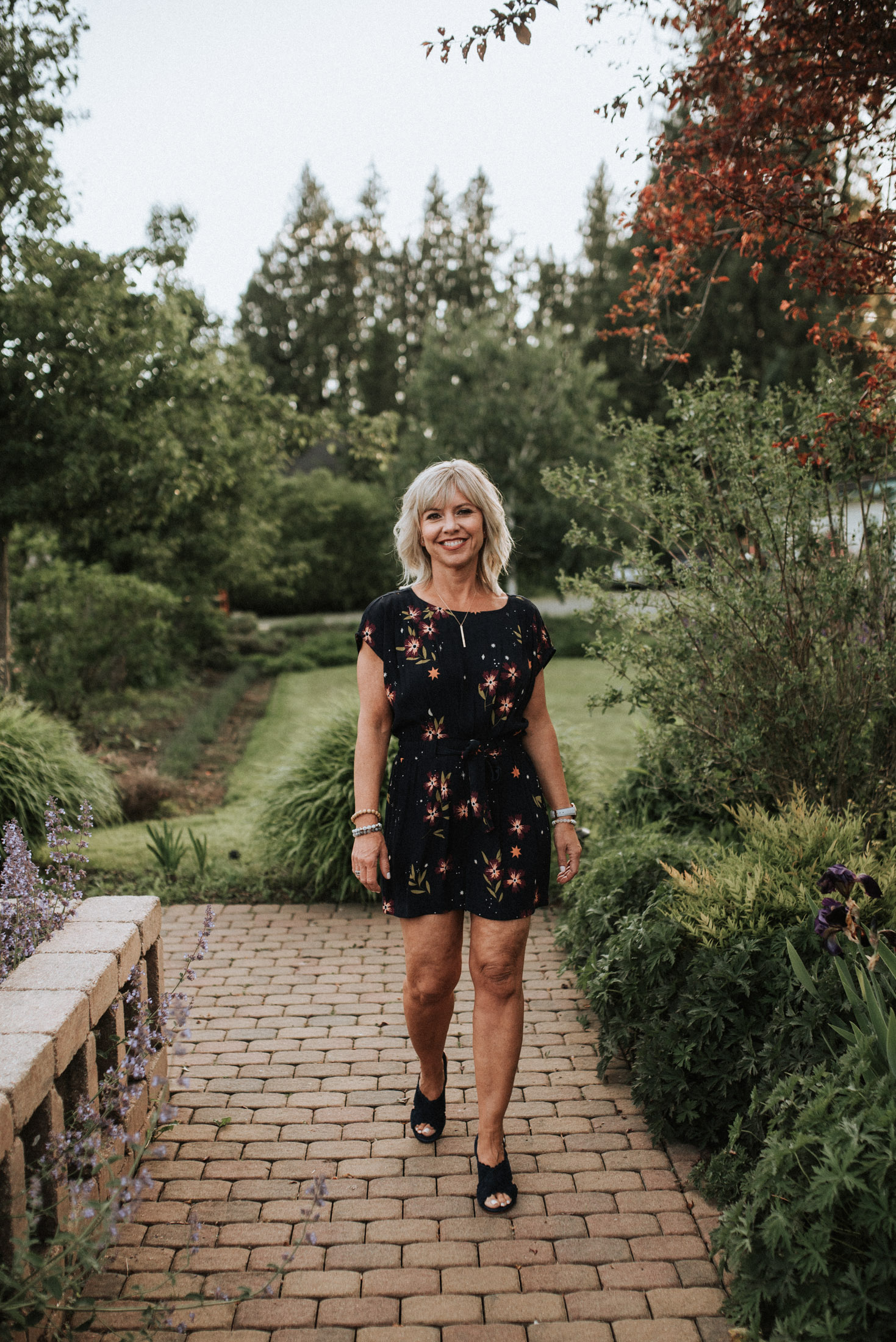 I love that both my dress and Pam's romper are easily transitioned from daytime casual to more evening appropriate. During the day, pair with a denim jacket and slides to keep either of these outfits easy breezy. We both chose block heeled sandals for this shoot to dress our looks up…mine with a decidedly dainty feel and Pam's in a rich navy color with scalloped suede.
Are you getting tired of me always talking about being able to wear outfits that take you day to night?? Since I've switched to carry on travel, I feel like I'm always judging everything by the litmus test of "can I wear this multiple ways??". I guess it's transformed my thinking. And the whole idea (even beyond the travel thing) is that I don't want a million things in my closet. Let's choose wisely…and wear what we have…in multiple ways!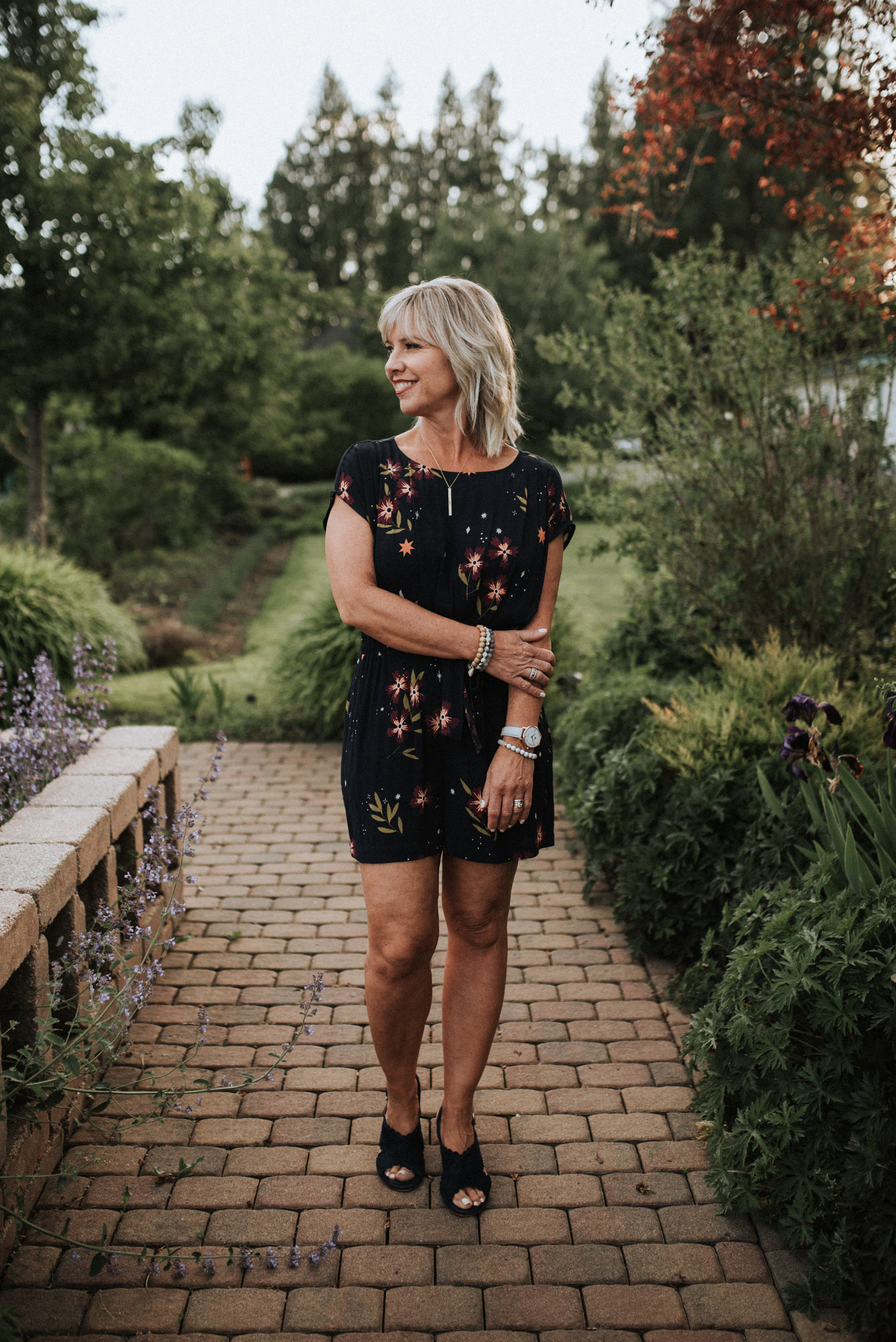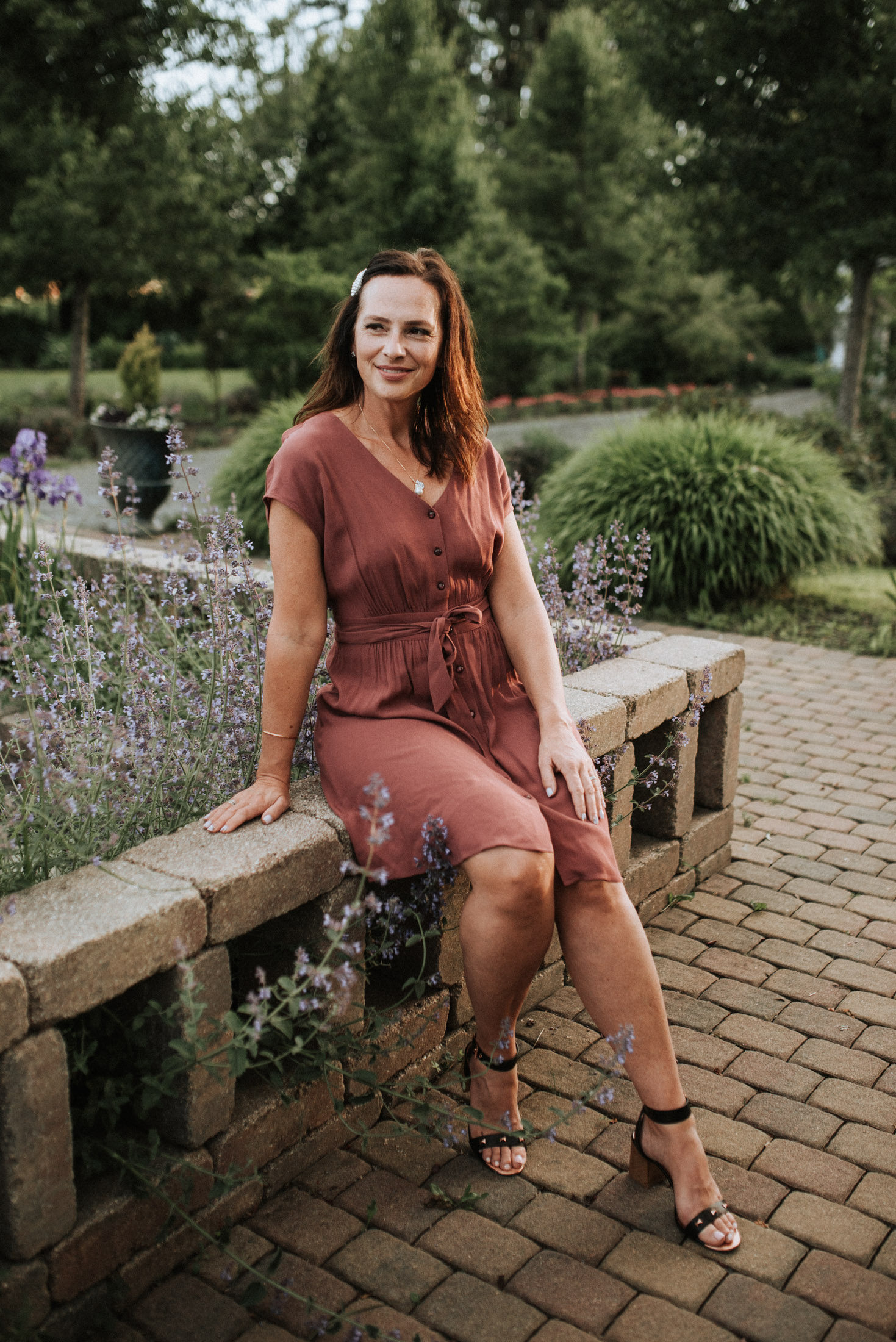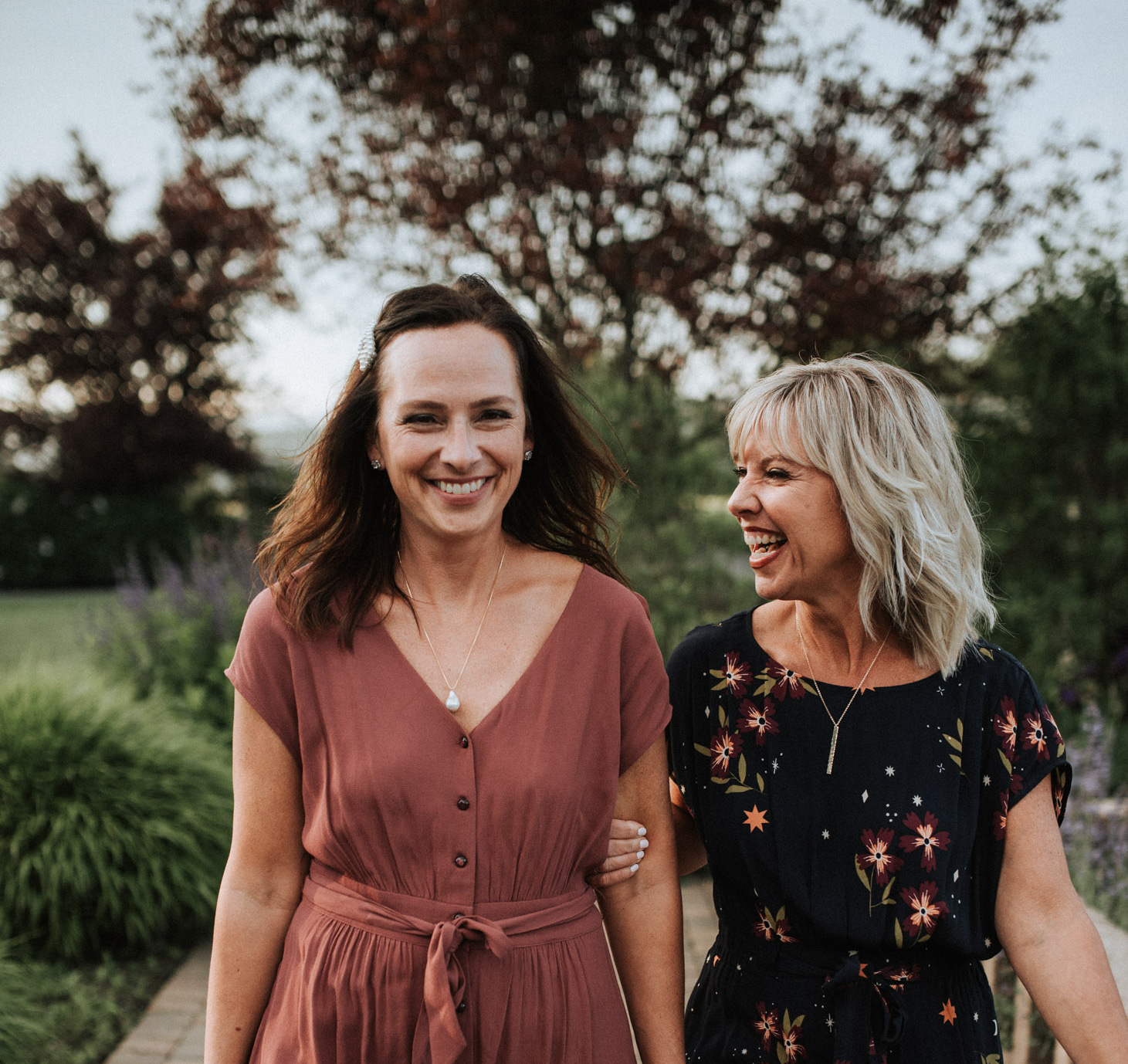 Both Pam and my outfit are part of the Des Petits Hauts line, available locally at Bella & Wren. Des Petits Hauts is a French line, known for it's quality fabrics and quirky details. Their pieces feel wonderful on…no surprise…those French women have it down pat:)
We loved the chance to spend an evening in the lavender fields, playing dress up. How often do we get to do that?!? And are so privileged to work with Bella & Wren. As we've said before, they are a go-to for not only clothing but all the accessories to finish off your look…and gift items too. High fives to one stop shopping:)
All clothing ~ Des Petits Hauts at Bella & Wren \\ Venue ~ Tuscan Farm Gardens \\ Photography ~ Art and the Aerialist  
Wishing you all a great week…the countdown to the end of school is ON! Laurel xo