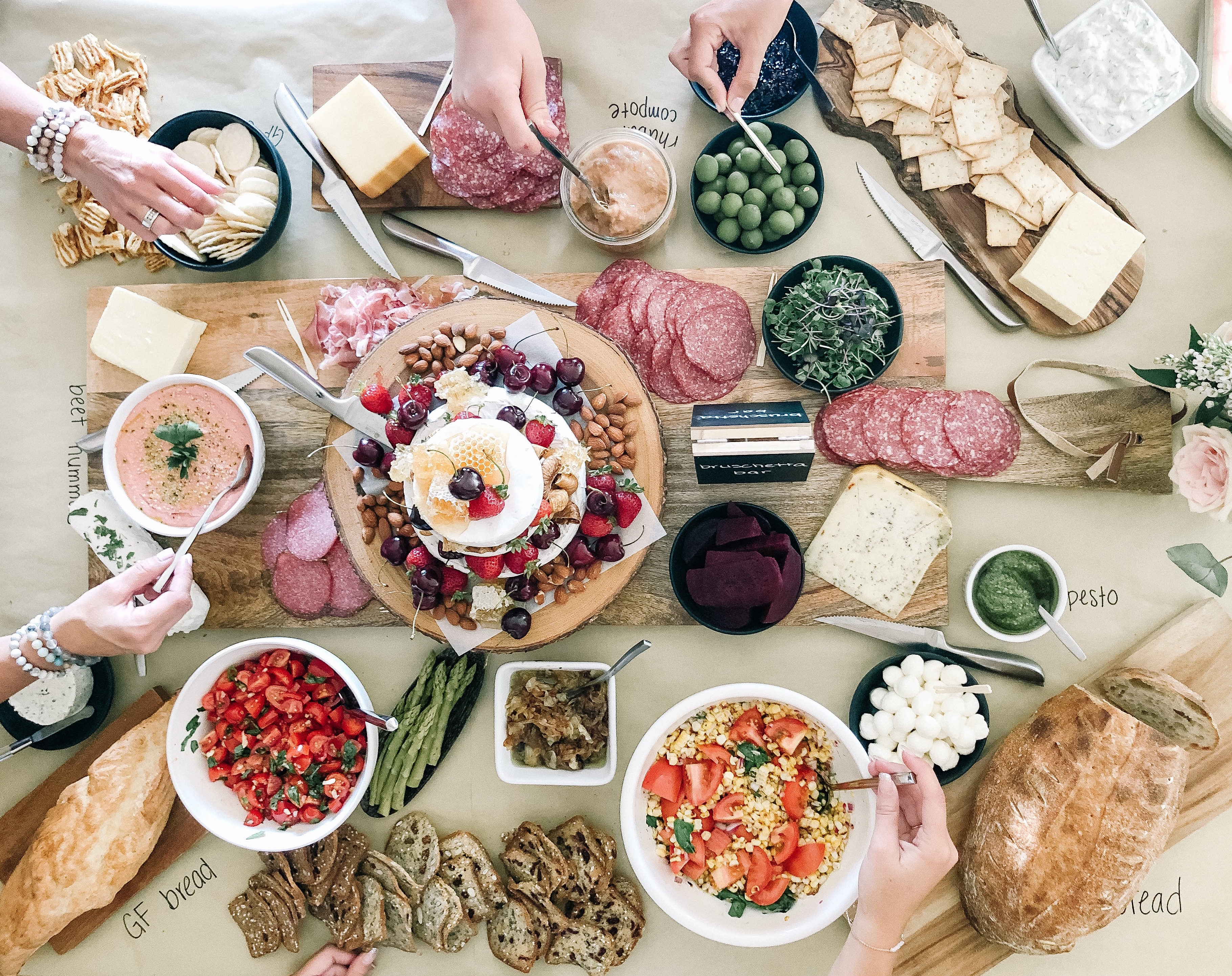 It was a warm and glorious night to celebrate Nina graduating. The weather has been a bit up and down but we scored with the sun breaking free of the clouds and allowing everyone to stay outside well past sunset! Can't quite believe Nina is finished school but we wanted to celebrate her with a night of her favourite foods!
Charcuterie is her jam….and so celiac friendly. So I thought I'd share the different components…it's an easy and interactive way to eat. The effort is in the time it takes to prep everything, but much of it can be done in advance which I'm always a fan of.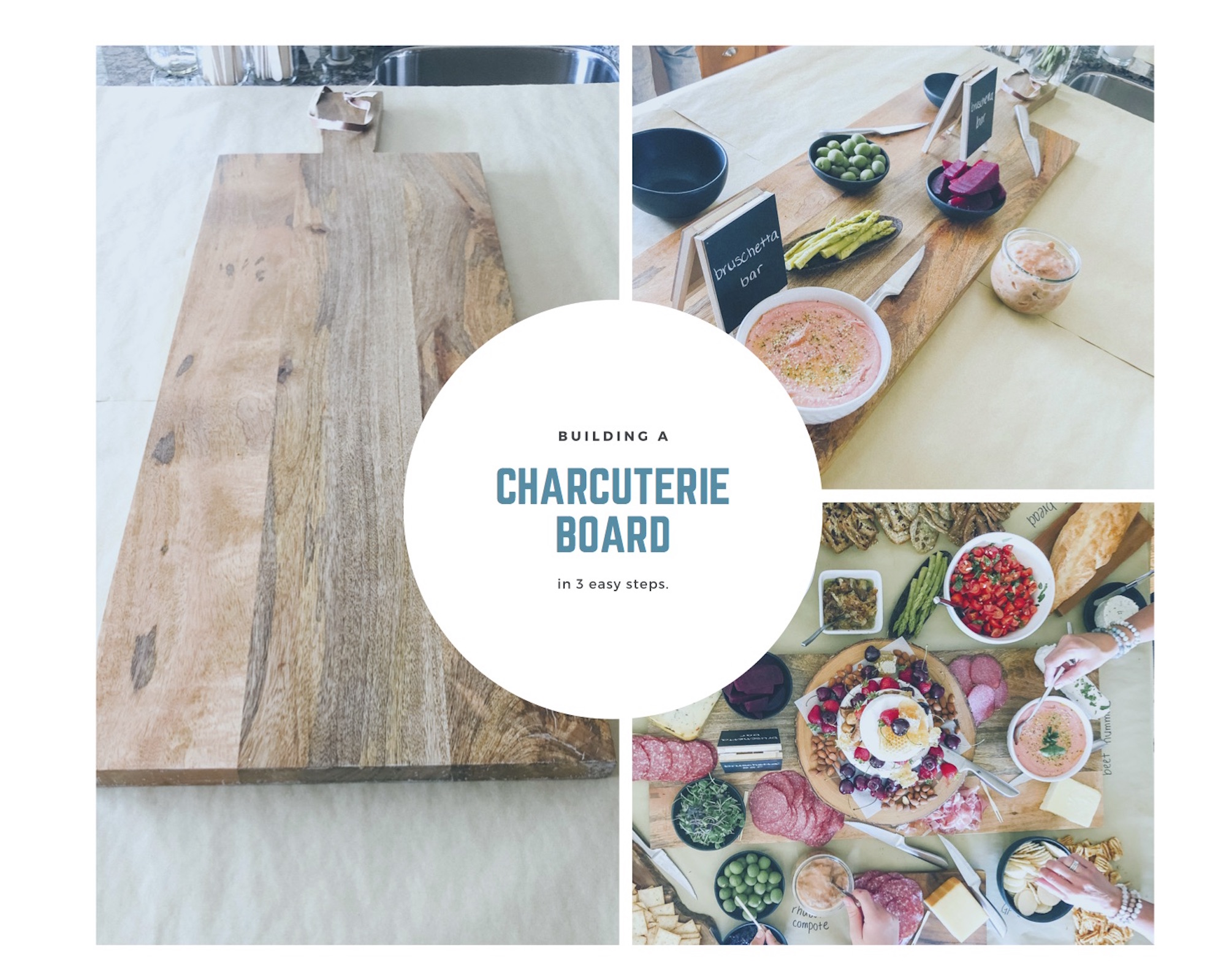 3 steps is so do-able, right?
Build a "menu" with the different components you want to include.  I decided to do a traditional charcuterie spread with meats and cheeses and spreads. I included a bruschetta bar which also incorporated many of the charcuterie elements so it was an easy add-on.  I've listed all my components below.
The day of, cover your surface in kraft paper (which makes for such easy clean up at the end of the evening) and select the serving pieces you are going to use. Lay them out to get an idea visually of how it will look. Fill the serving pieces with prepped food to figure out where your "anchors" are going to be and where you will be filling in with last minute food.
Assemble! This has to wait until shortly before your guests arrive…but if you've done all your prep in advance, it's quick work.
Here are the individual components that made up my charcuterie board:
Selection of meats: prosciutto, salami, sausage
Selection of cheeses: cheddar, boursen, gouda, pesto havarti, bocconcini, goat cheese and the AMAZING brie tower that Pam created (with figs, cherries, strawberries and honeycomb).
Selection of crackers: with gluten free ones too!
Dips, spreads, and add-ons: hummus, rhubarb compote, olives, pickled asparagus, pickled beets, micro greens, caramelized onions, pesto.
To create the bruschetta bar, we toasted baguettes that were brushed with olive oil (freshly baked baguettes from here and gluten free ones from here). They could be topped with this traditional bruschetta or this corn version. Caramelized onions, pesto and micro greens were additional toppings.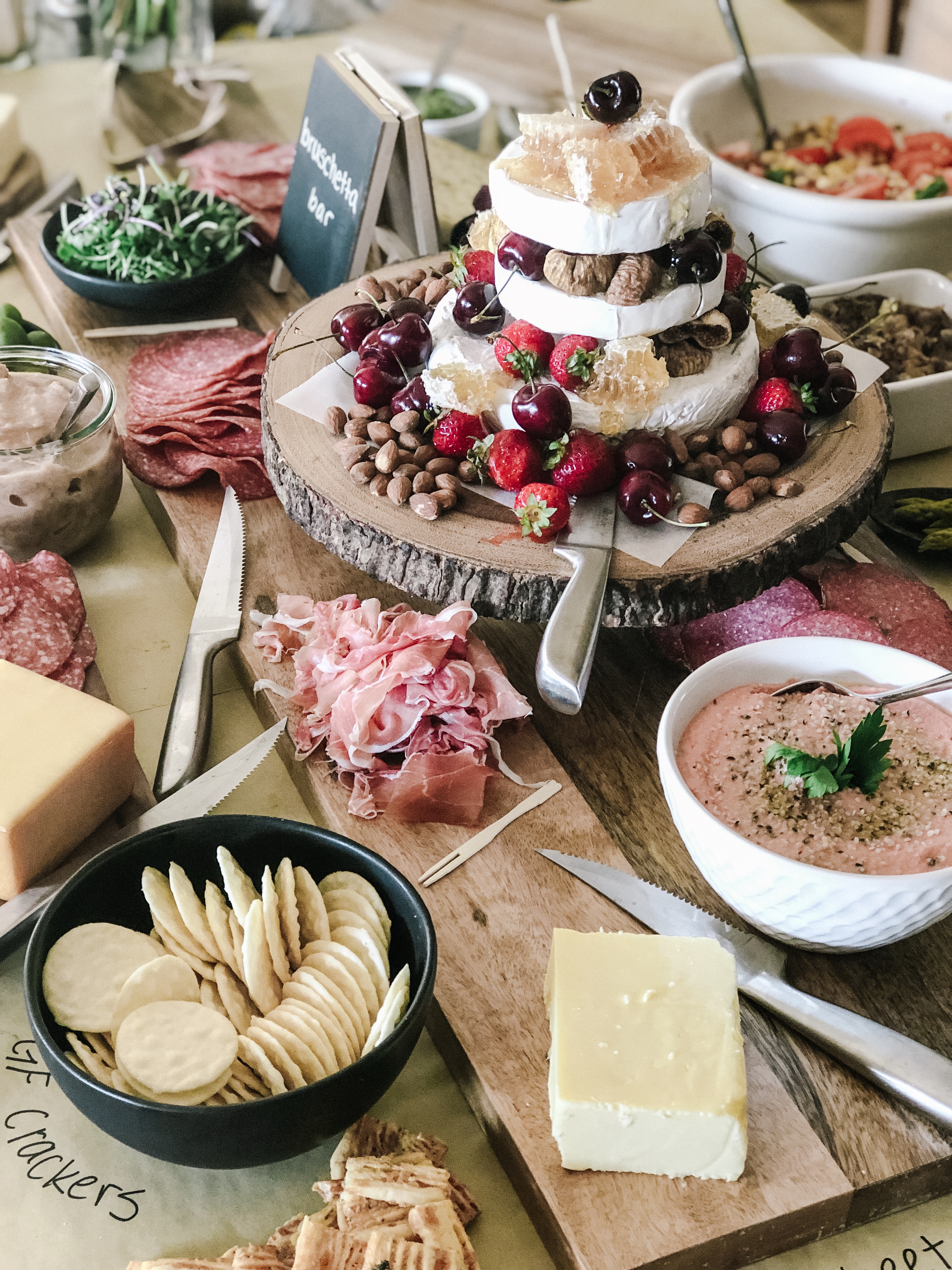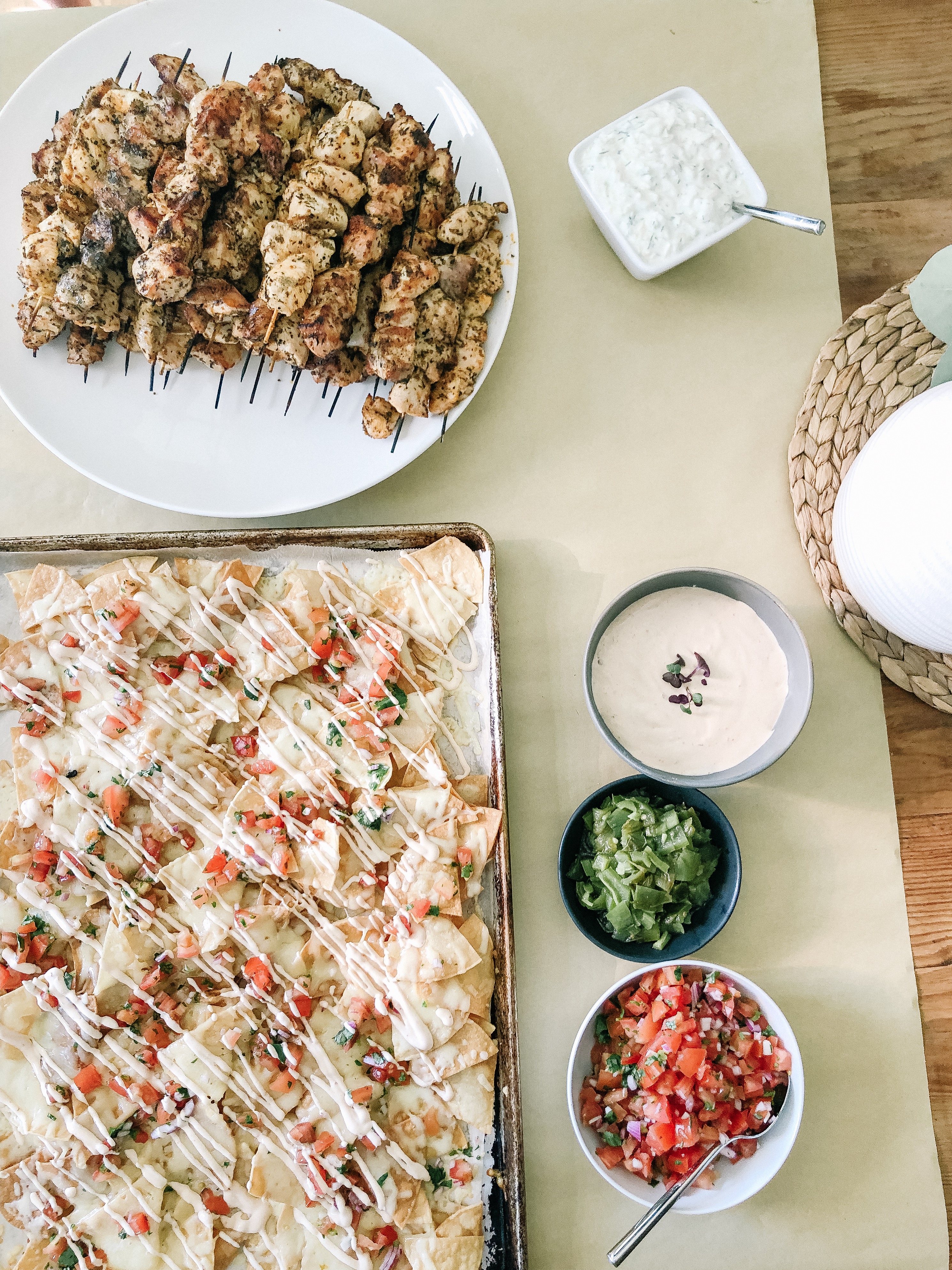 Another obsession of Nina's are the nachos from Tacofino! Side note, it's the only tacofino recipe you'll be able to find lol! So, we made a couple pans of them and they were a hit! The chipotle sour cream and salsa fresca are able to be made ahead…as well, I made the chips earlier in the day. I'm all for advance prep! Not many nachos look as good as these ones.
I also ordered greek chicken skewers from here and made fresh tzatiki to dip them in.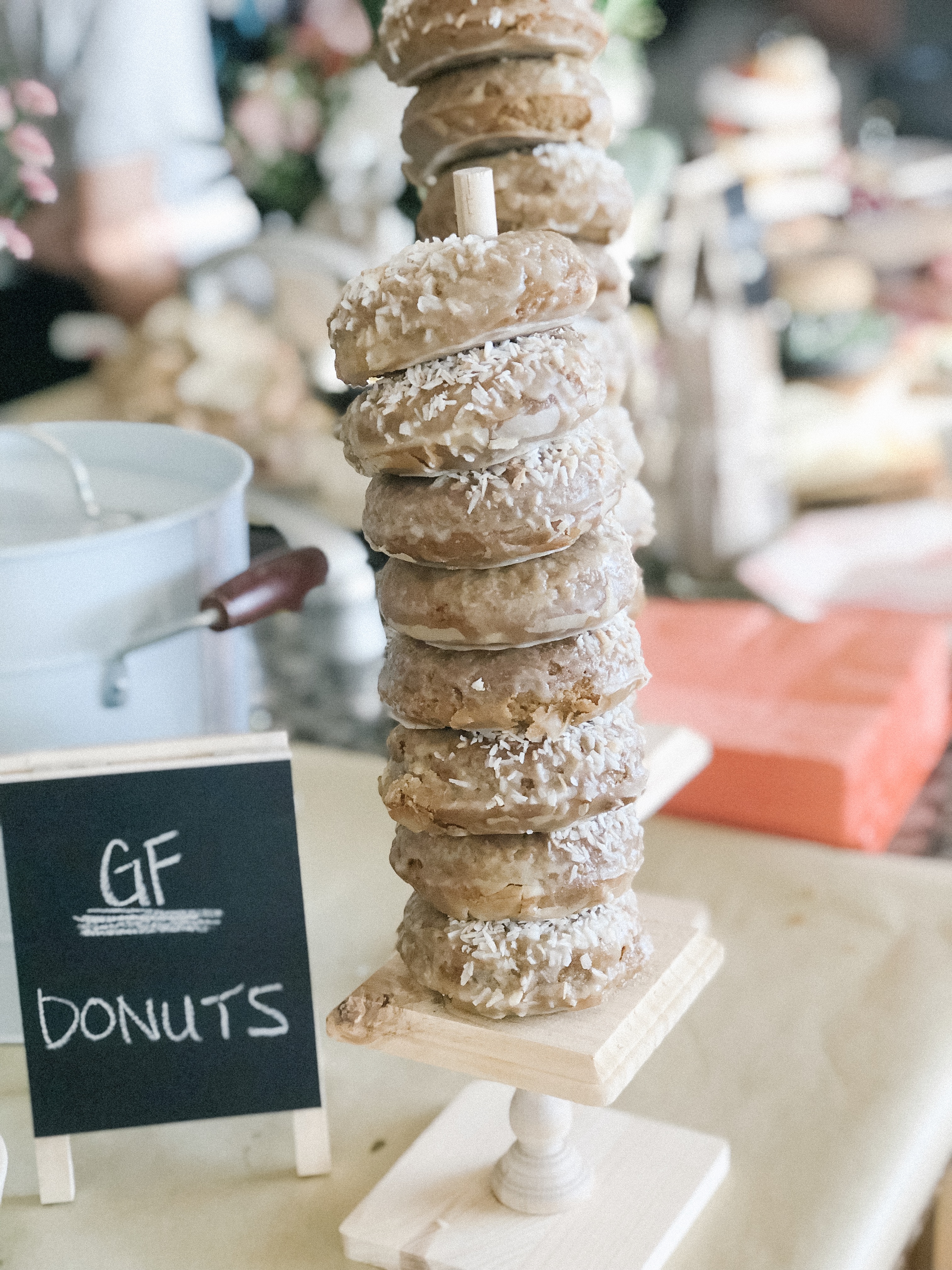 As if we weren't full enough, we ended the night with our fill of sweets:)
The cake was gorgeous and my mom made sure to add some gluten free cupcakes on the side. GF donuts were snatched up and we couldn't have a celebration for Nina without including her very favourite dessert: Creme Brûlée. I ordered them from here and they were a total hit! We chose three flavours: vanilla, london fog and salted caramel. Highly recommend them…they were so delicious!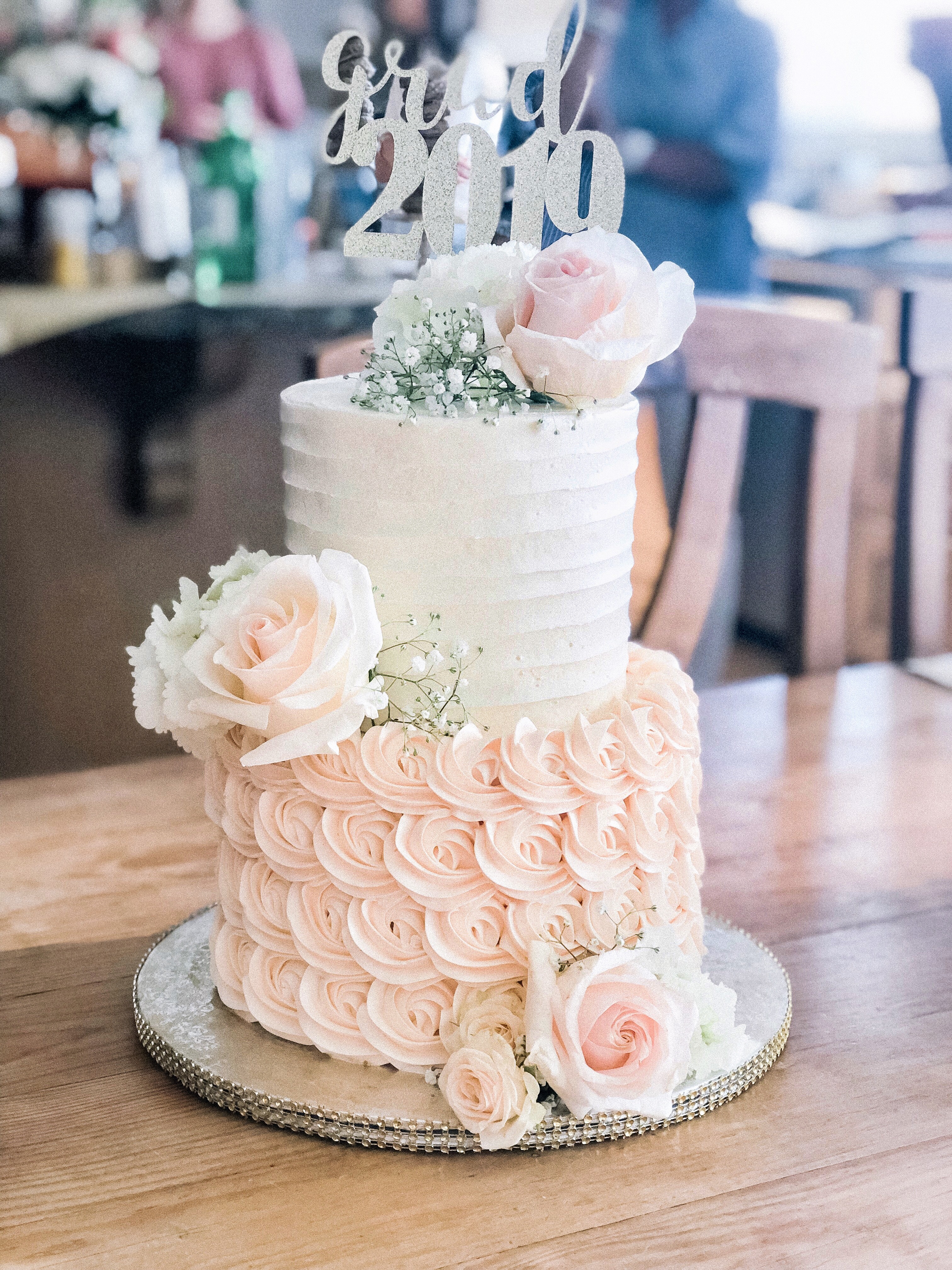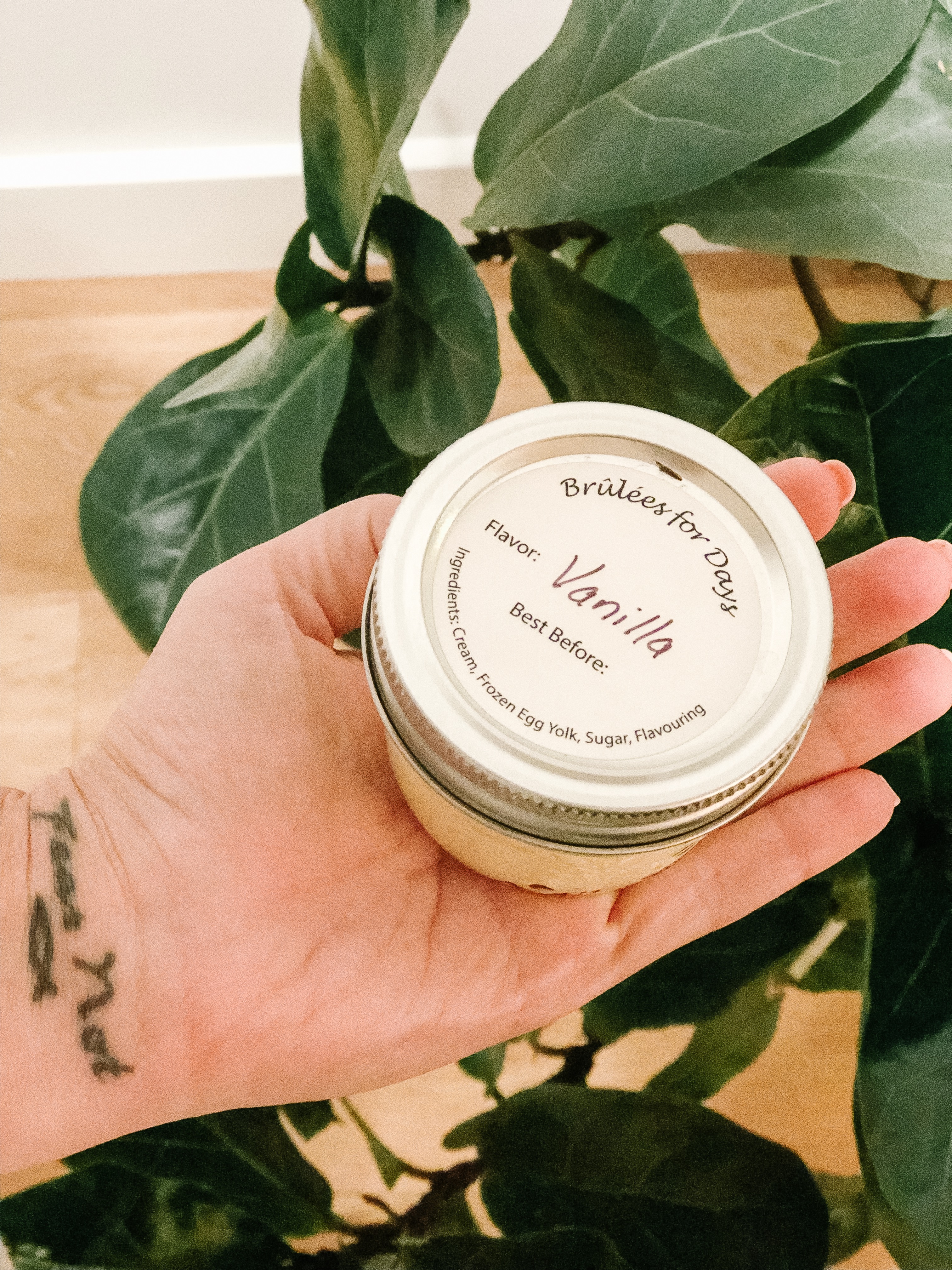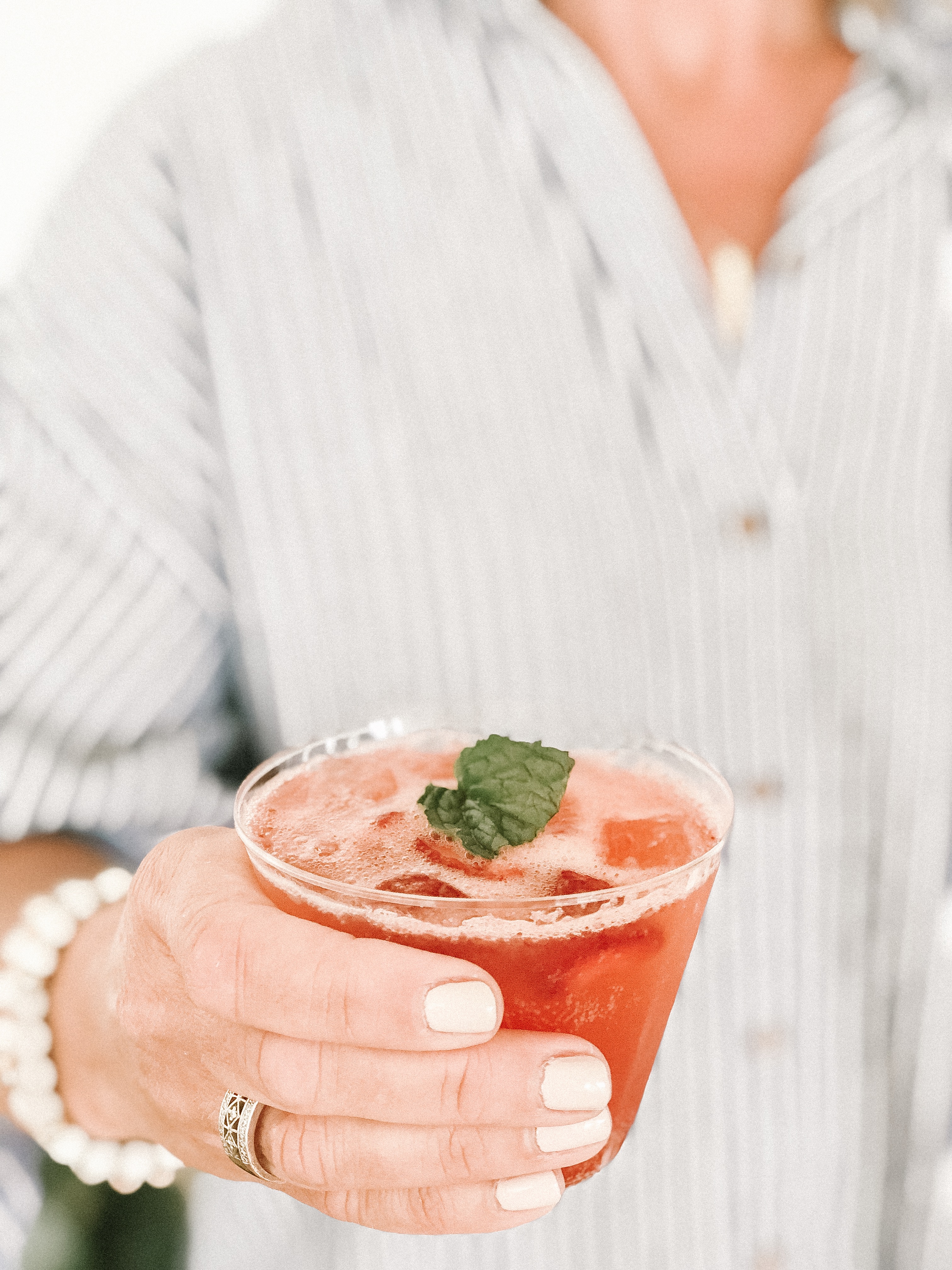 I chose a drink to serve that was not only summer focused (hello…fraser valley strawberries!!) but also able to be made as a mocktail. This Blushing Strawberry Gin and Tonic was super refreshing, light tasting and special for all the under age guests. I simply poured a shot of strawberry puree over ice, topped with sparkling water, fresh strawberries and mint!