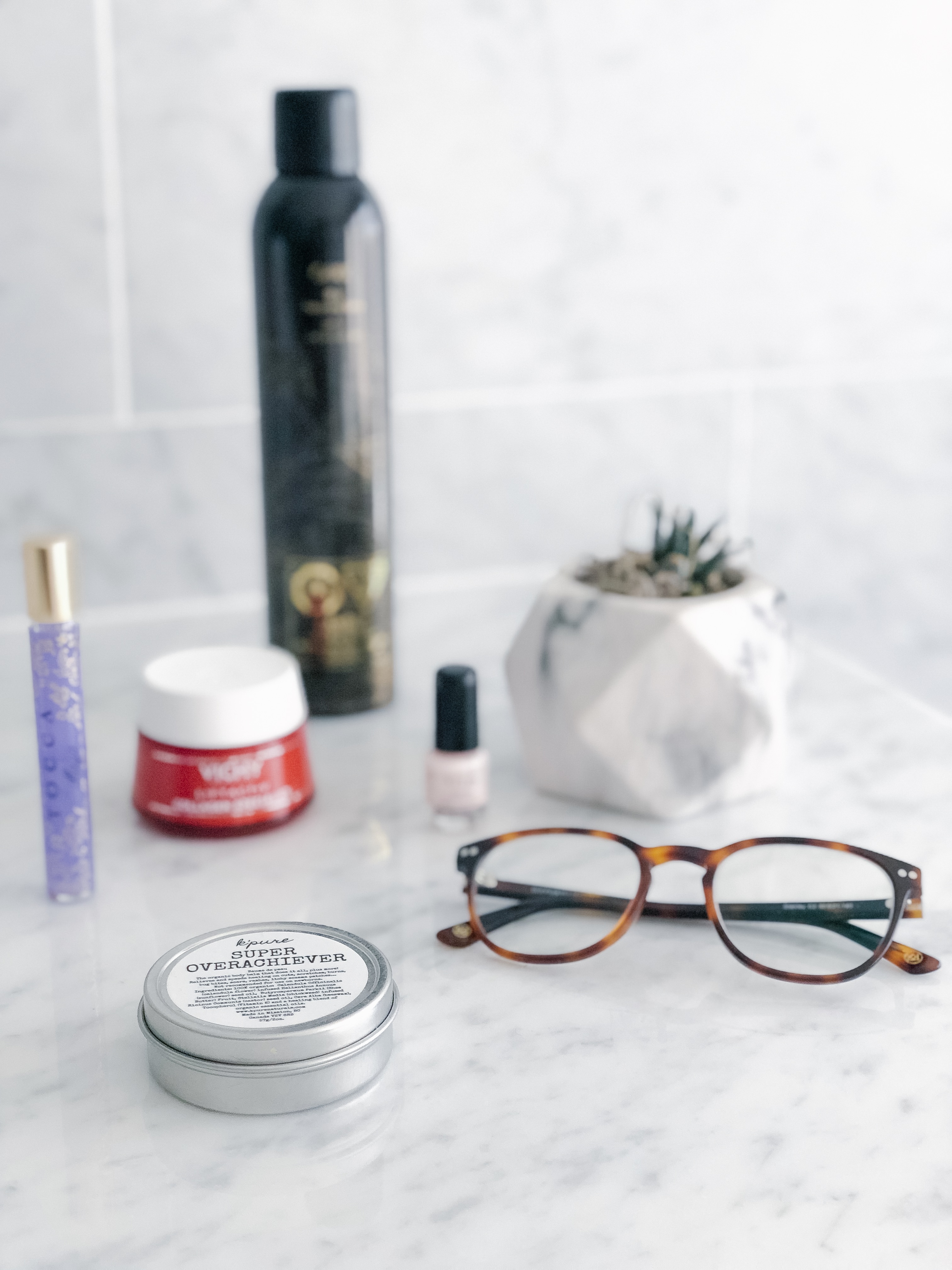 We have had an extended winter in the Vancouver area…snow on and off for almost a month.  I know that in other parts of Canada that's the norm, but I'm a wimpy West Coaster and I am ready for  spring!
Here are my favourite products that I'm using right now in anticipation of warmer temps!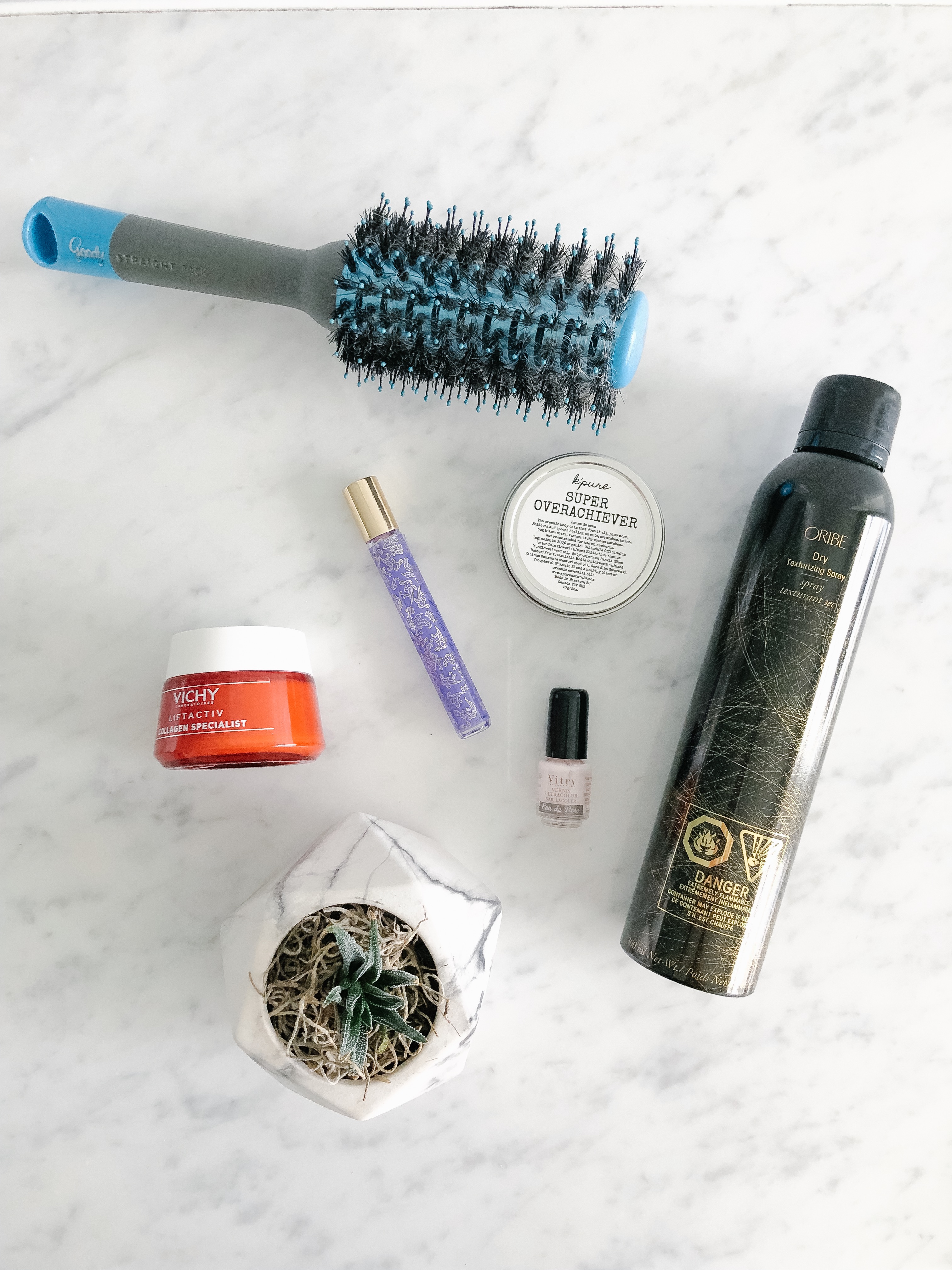 Vichy Liftactiv Collagen Specialist – I do think it's a good idea to switch up your facial moisturizer every so often.  I think my skin gets used to what I'm using after a while and it becomes less effective.  I've been loving this moisturizer.  It combats the effects of lost collagen on your skin and that's a real thing for me.  I really like that it absorbs very quickly and feels light. You can also purchase it at Shoppers Drug Mart and London Drugs.
k'pure Naturals Super Overachiever – My hands are still so dry from the winter.  This stuff is amazing…I slather my hands and put on gloves or socks overnight.  Yes, it's a hot look, but it really works to repair dry and cracked hands.
Goody Straight Talk Round Hairbrush – Spring is all about healthy hair.  It's a struggle for me as I get my hair highlighted regularly and the texture of my hair has changed in my forties.  The struggle with breakage is real.  However, I've been using this brush for the last two months and I'm feeling that it's a lot less damaging on my hair and straightens it very well with blow drying, so that means less flat ironing which is a big help!
Oribe Dry Texturizing Spray – My hairdresser Roberto at Nadia Albano introduced me to this spray and it's a game changer.  He described it as when happens when hairspray and dry shampoo make a baby!  I have very fine hair and this spray give me just enough body and a little hold too!  You can also get it on Amazon.
Vitry Eau de Rose Nail Lacquer – My favourite spring shade for my nails is an opaque baby pink.  I found this travel size bottle at Pharmasave.  I love that it covers well in two coats and it is just the most subtle pink hue.  I've had a hard time locating it online in North America, but this shade is very similar if you can't find Vitry.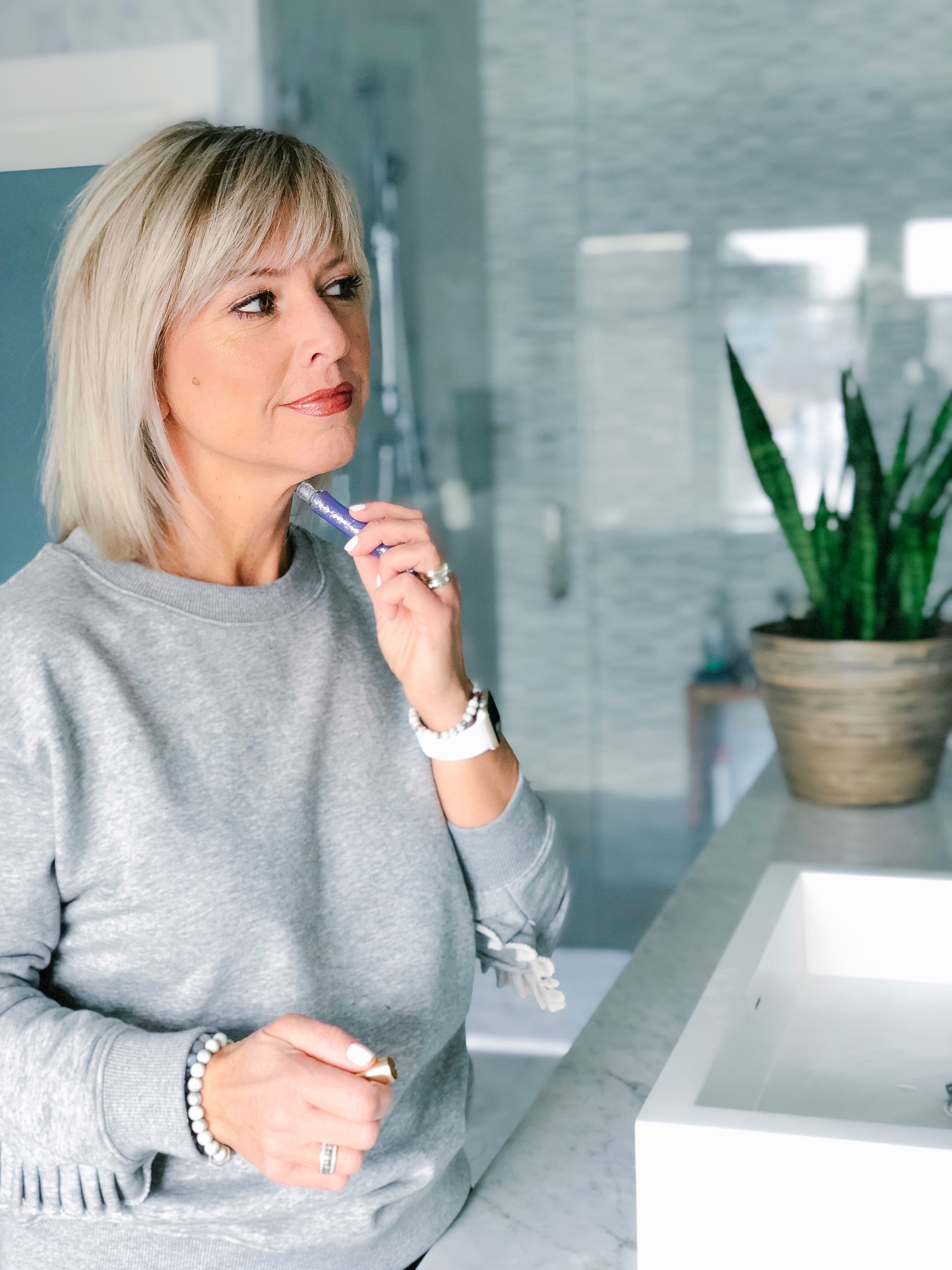 Tocca "Maya" Rollerball – I am in LOVE with this fragrance!  It's described as having warm floral notes…I'm not usually a floral fragrance girl, but this one is different and is very fresh for spring.  And the rollerball is perfect for travel for spring break!
Oxford and Kin "Stanley" Frames – these may be more of a "fashion" item, but I did want to mention them.  I've been struggling with my mid-forties eyes and reading has become challenging.  So I went to my optometrist and he recommended progressives.  I don't have to wear them all of the time, but the bonus is that when I am wearing them, I can see in the lower part of the lens for reading and in the mid-range for everything else.  So no more up and down with reading glasses!  And the lenses are seamless, so you'd never know.  A great pair of frames also helps making wearing glasses a lot more fun and I'm really loving these ones!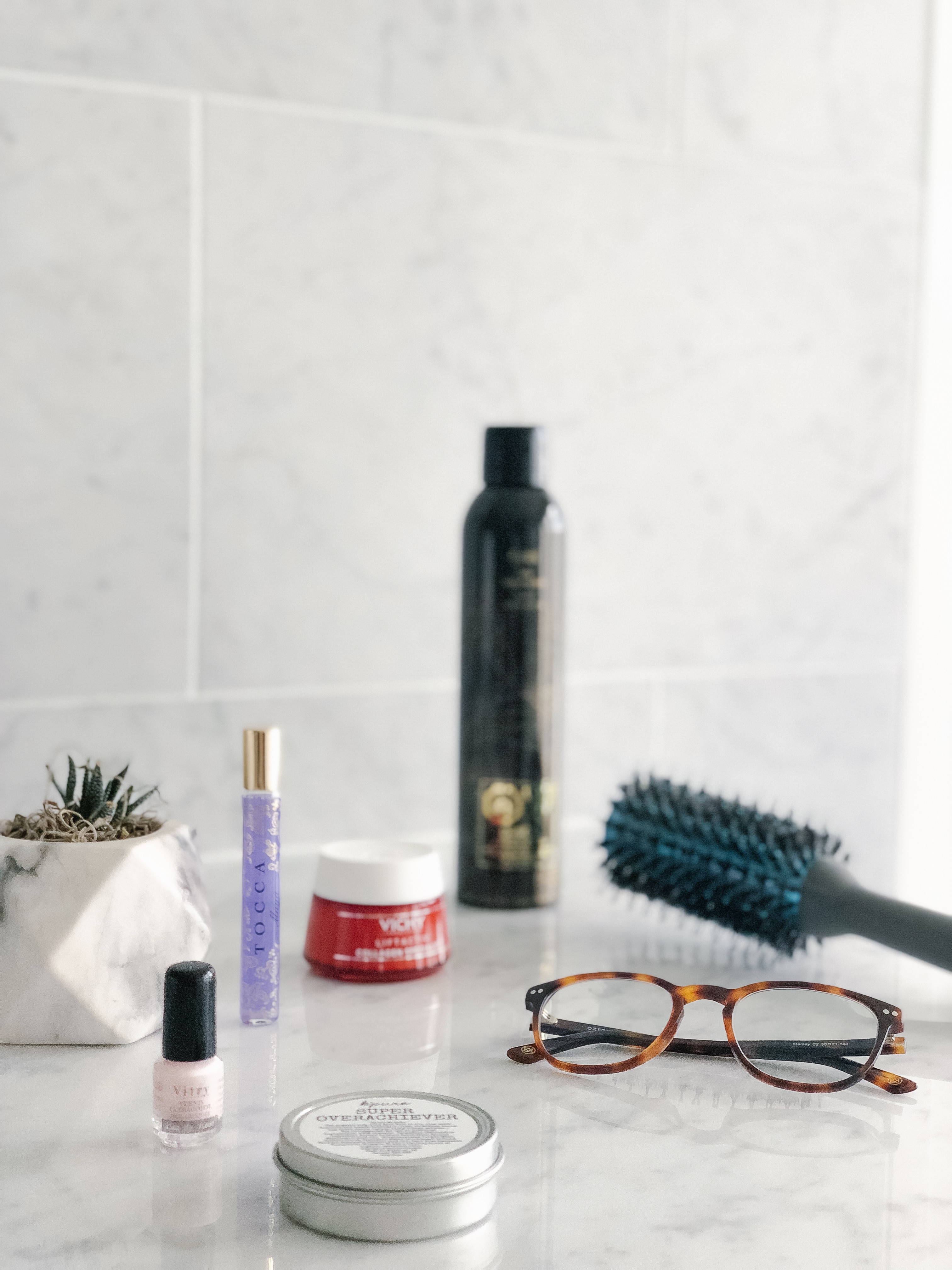 Do you change up any of your beauty routines as spring approaches?  Do you change your fragrance?  What are your favourite beauty products for the spring?