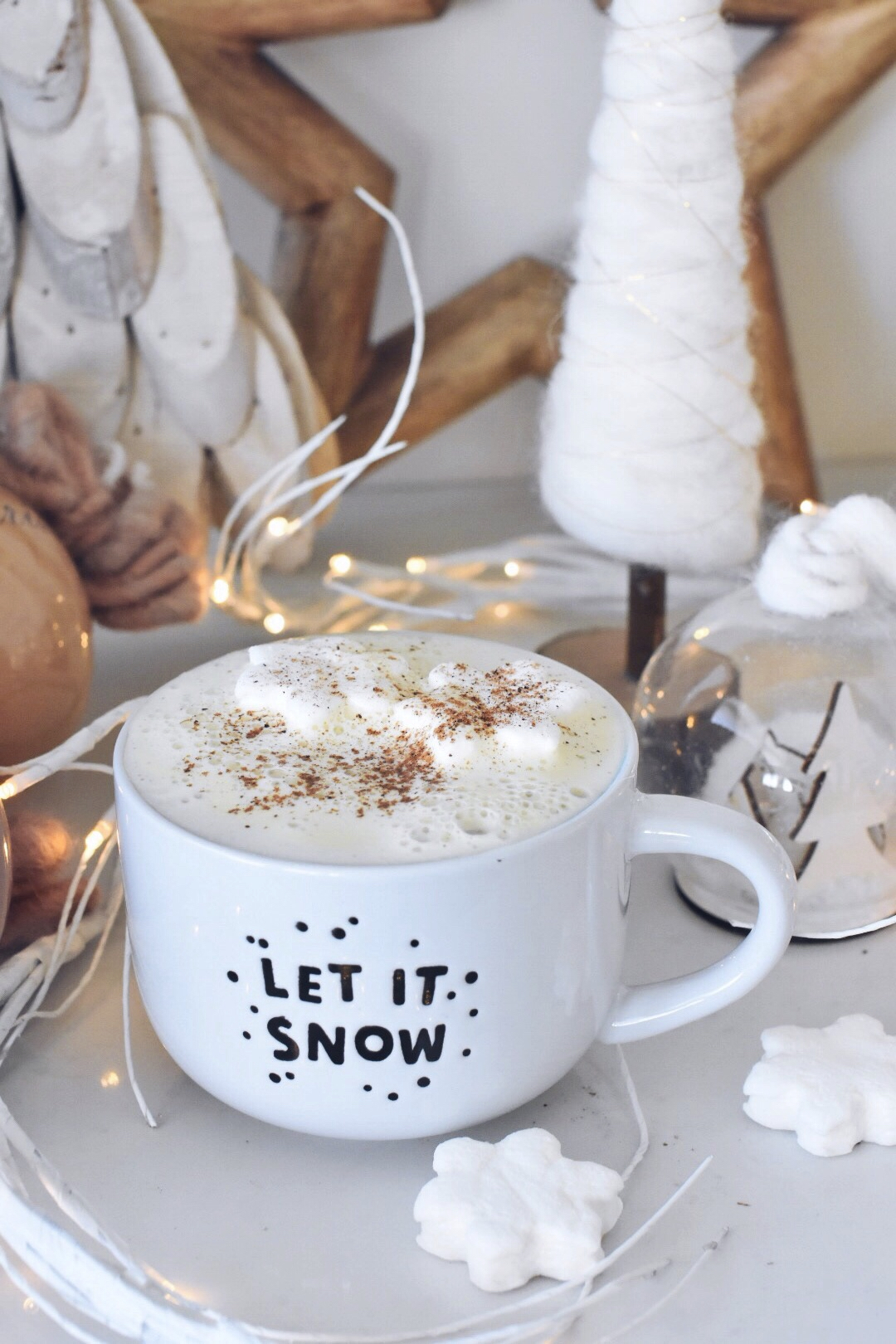 Egg Nog has to be one of the most nostalgic drinks associated with Christmas… I have memories of my mom making it and serving it at our family gatherings. My grandpa who is very conservative, absolutely LOVED it and would ask my mom every year what made this drink so good…. she would always say, "it's the flavouring" with a wink! Lol!  I'll admit I never used to be an eggnog fan. But…as the years have passed I have come to love the different takes there are on the traditional nog!
Here are my three favourite ways to enjoy 'nog this year!
Spiked Nut Nog
Reindeer Latte
Eggnog/Hot Chocolate
You'll also notice that these are super simple recipes because…that's what we're all looking for, right??? No excuses, these are so easy to whip up!
SPIKED NUT NOG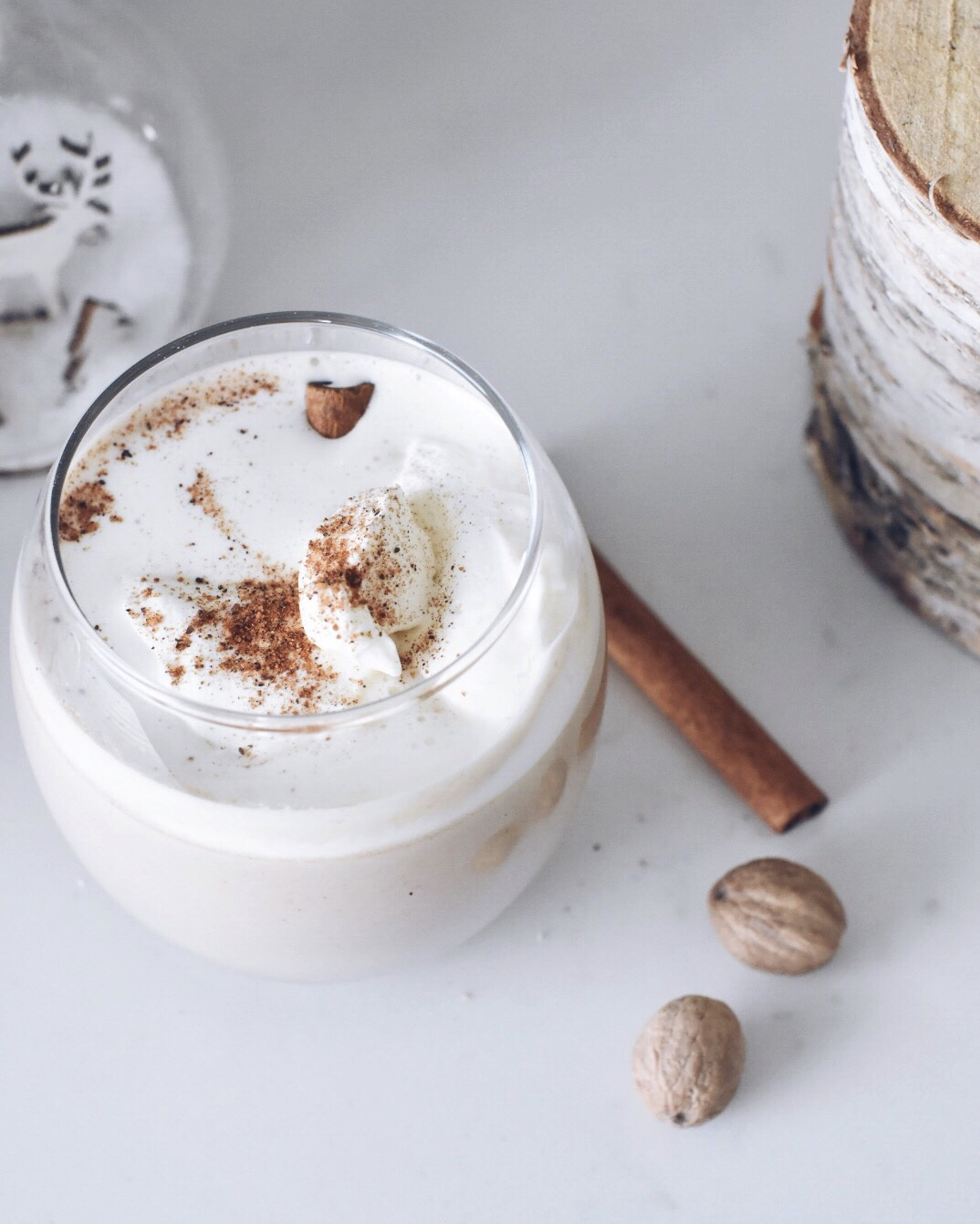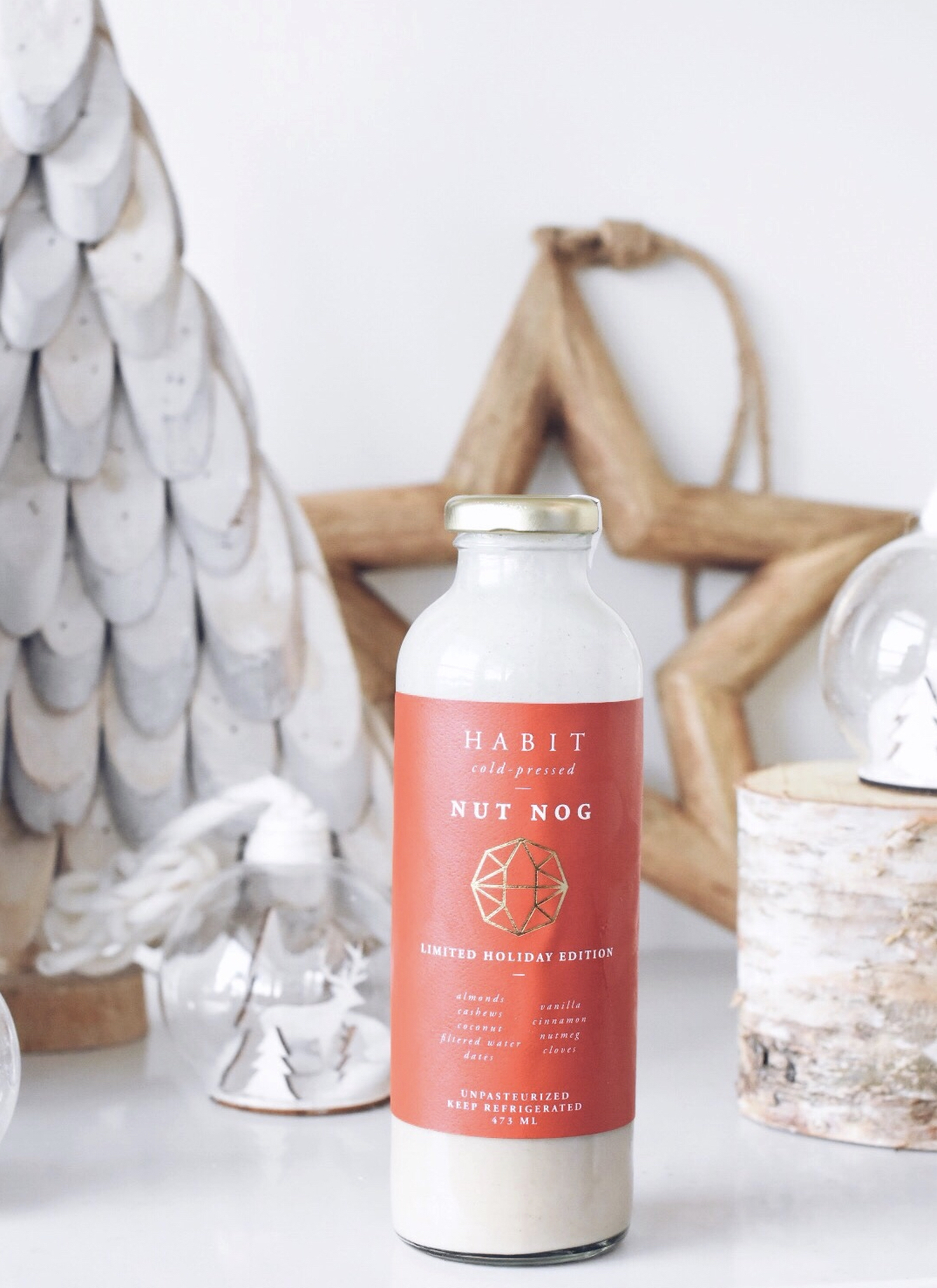 Doesn't get easier…. pick up some of your favourite nog, mine is the Nut Nog, available at The Habit Project and you're set!
Simply warm up (slowly and stirring so the nog doesn't separate) the Nut Nog. Fill your cup, adding 1 oz of Baileys.  I actually used Salted Caramel Baileys but the traditional works great too! Top with freshly grated nutmeg and a cinnamon stick. YUM!
2. REINDEER LATTE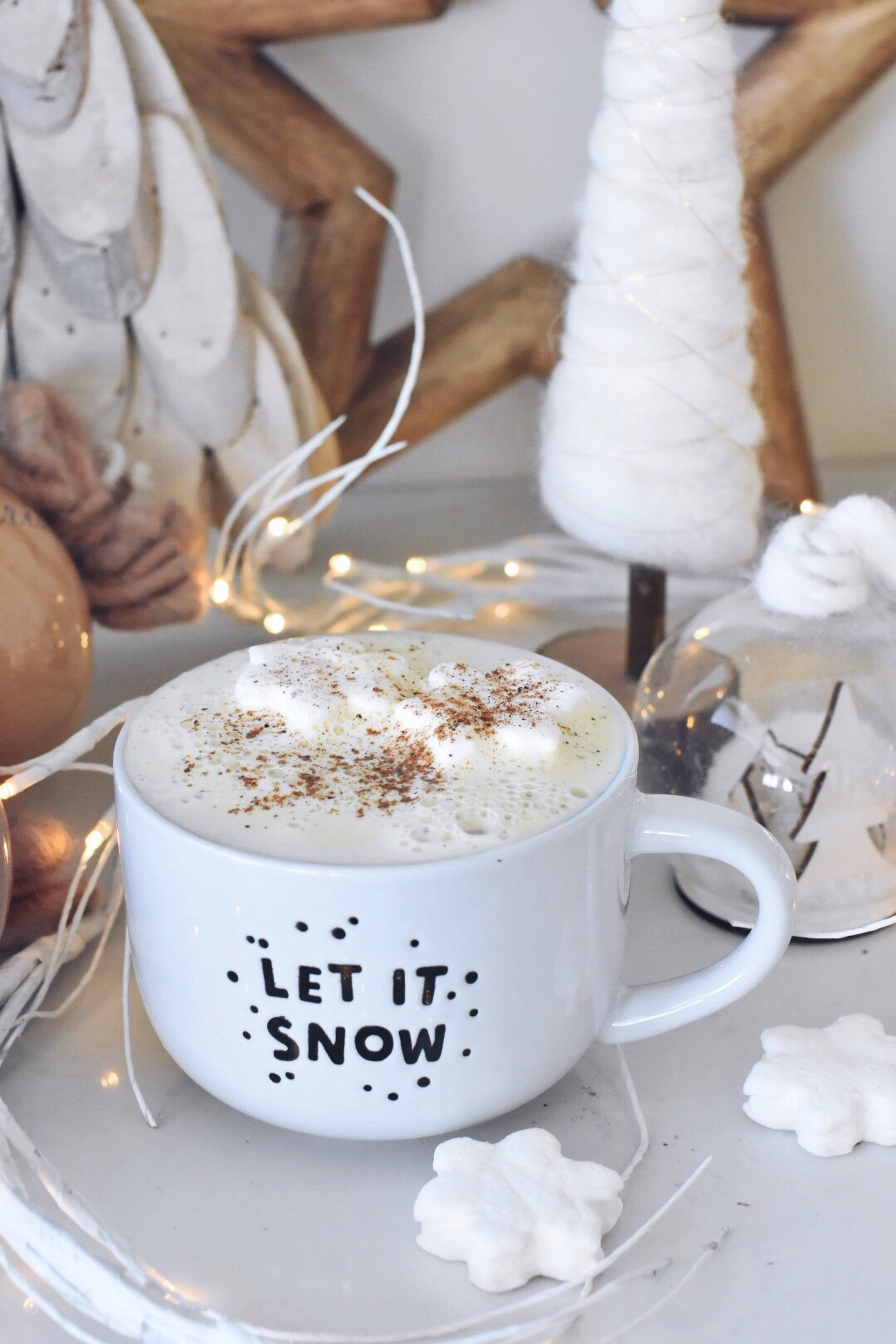 I know…you're wondering why the name "Reindeer Latte"…. well, these are made by my friend, Andrea, who serves us these delicious warm bevies in the cutest reindeer mugs! I, on the other hand, lack the cute mugs but the name remains! A chai tea latte with eggnog is way too long to say lol! But, regardless of what you call it, this is the perfect drink to enjoy on a cozy day.
Here's her recipe:
Fill a festive mug 1/3 full with a good English great tea. Top it off with steamed eggnog.  If yo like it a little extra sweet, add one cube of raw sugar or one pump of vanilla syrup. Add nutmeg on top…and I also added some festive marshmallows too:)
This might just become your favourite drink of the season. Thanks for sharing it with me, Andrea!
3. EGGNOG HOT CHOCOLATE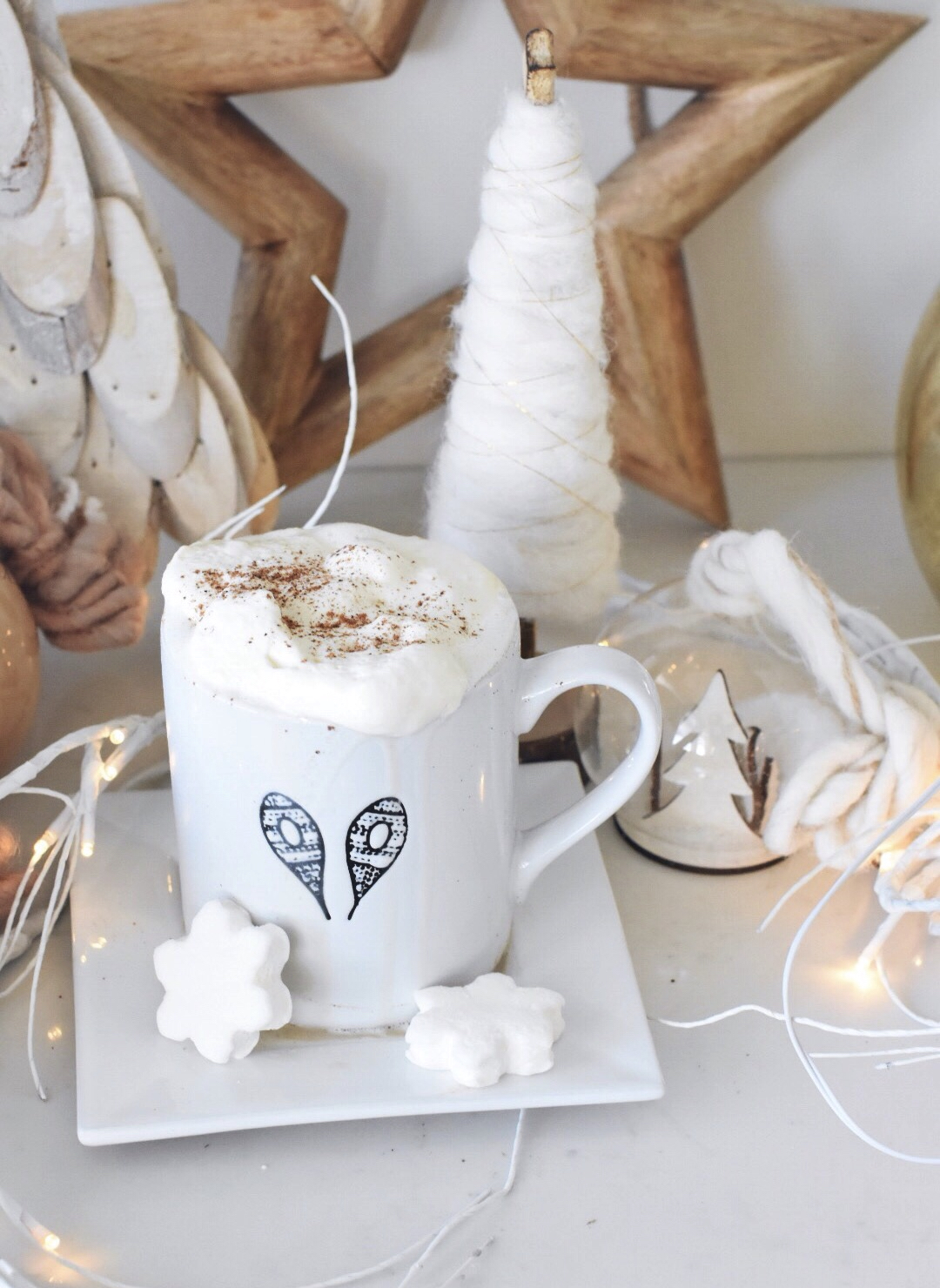 Simple, simple, simple…but…different!!
Simply pour your favourite hot chocolate into a mug, filling halfway. Top with your favourite nog. I used the Califia Farms Holiday Nog, which you can get at Choices, Spud, or click here to find a retailer near you.
Do you like eggnog/nog? If so, what's your favourite way to enjoy it? Melina loves eggnog muffins, but we'll save that for another day ha!!
Wishing you an awesome week! Laurel xo