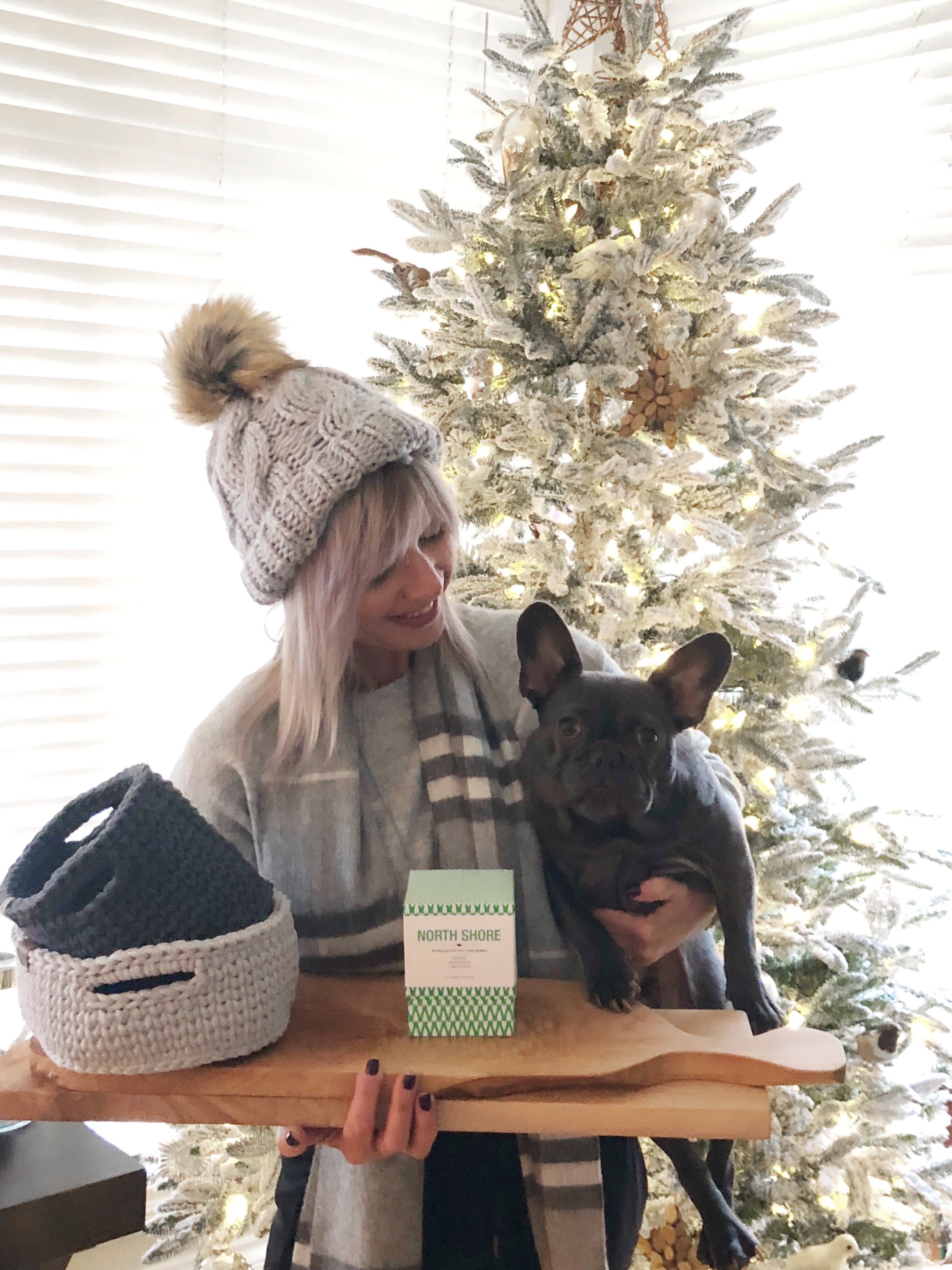 Christmas shopping can be stressful, but Christmas is really a great time to support local artisans and producers.  We all have those people on our lists who are difficult to buy for or who maybe don't really need anything, so it's nice to surprise them something they may not have seen or thought of.  We have curated a list of our favorite local finds that we love and would be happy to have under our trees!
1. Vancouver Candle Co. – I stumbled upon their IG 4 years ago and Laurel and I decided that Nick and Farouk's  candles would be perfect for our Paris Pop Up Shop.  We fell in love with their hand poured, small batch soy candles and we are loyal followers.  We were recently invited by them to attend a long table dinner in their production facility.  These guys are the real deal…trust me…they are going places and it all started here in Vancouver.  We are huge fans of their original Vancouver collection.  The scents are amazing!  And with such beautiful packaging no gift wrapping is necessary…just add a bow.  Large candles are $38 and the smaller, gold tin candles, perfect for stocking stuffers, are $20.  You can order online or check their site for retailers.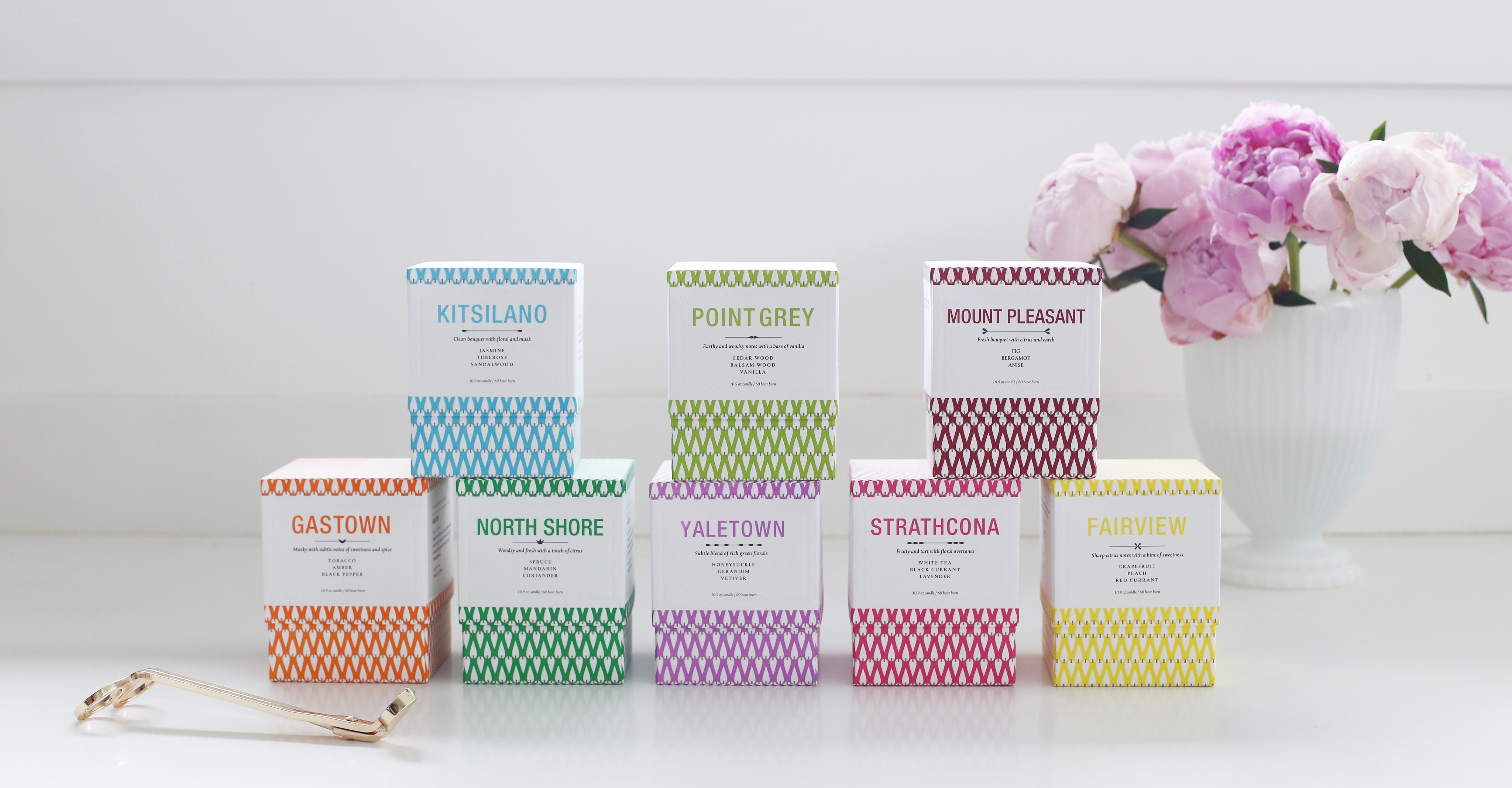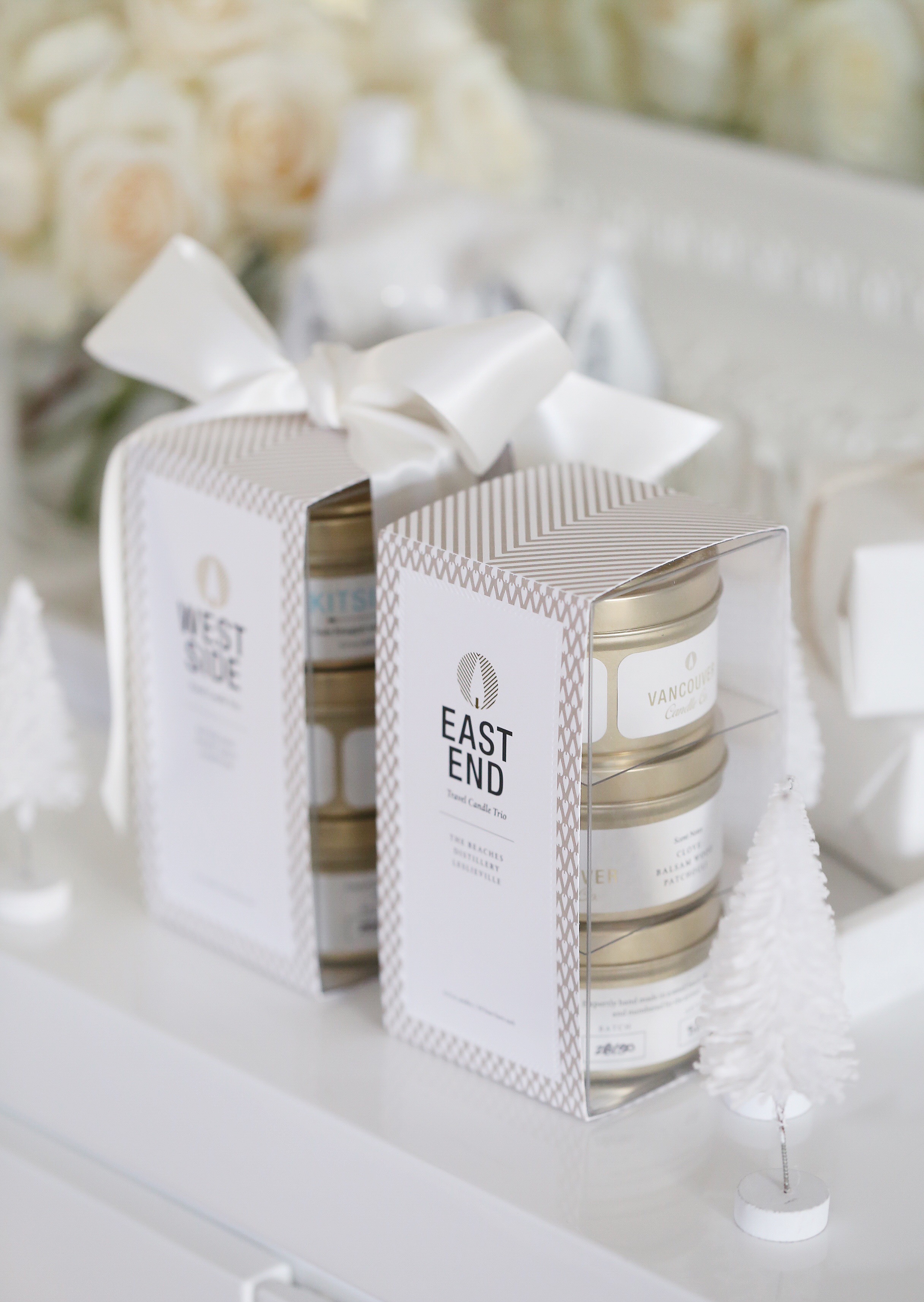 2. Oxford& Kin Sunglasses and Eyeglasses –   Jason and I are big fans of these sunglasses, designed locally by Dr. Harbir Sian.  The "Nelson" and "Hudson" styles are unisex, perfect for gift giving.  Jason couldn't choose between them, so he has both!  My pick are the "Miramar".  What we really love is that Oxford & Kin is all about giving back.  They have partnered together with Optometry Giving Sight to provide a pair of glasses and and eye exam to someone in need for every pair sold.  So you can feel really good about giving this gift!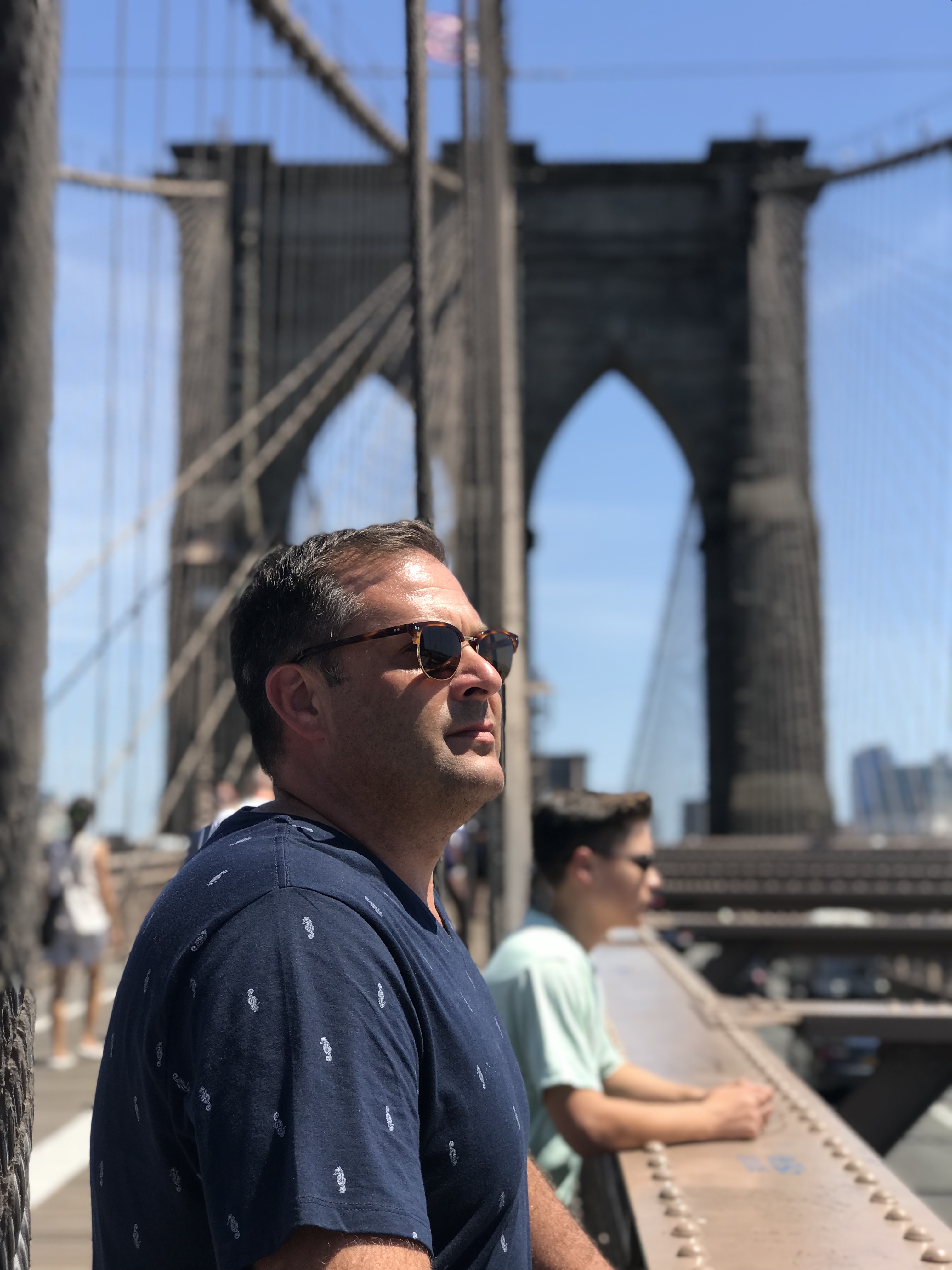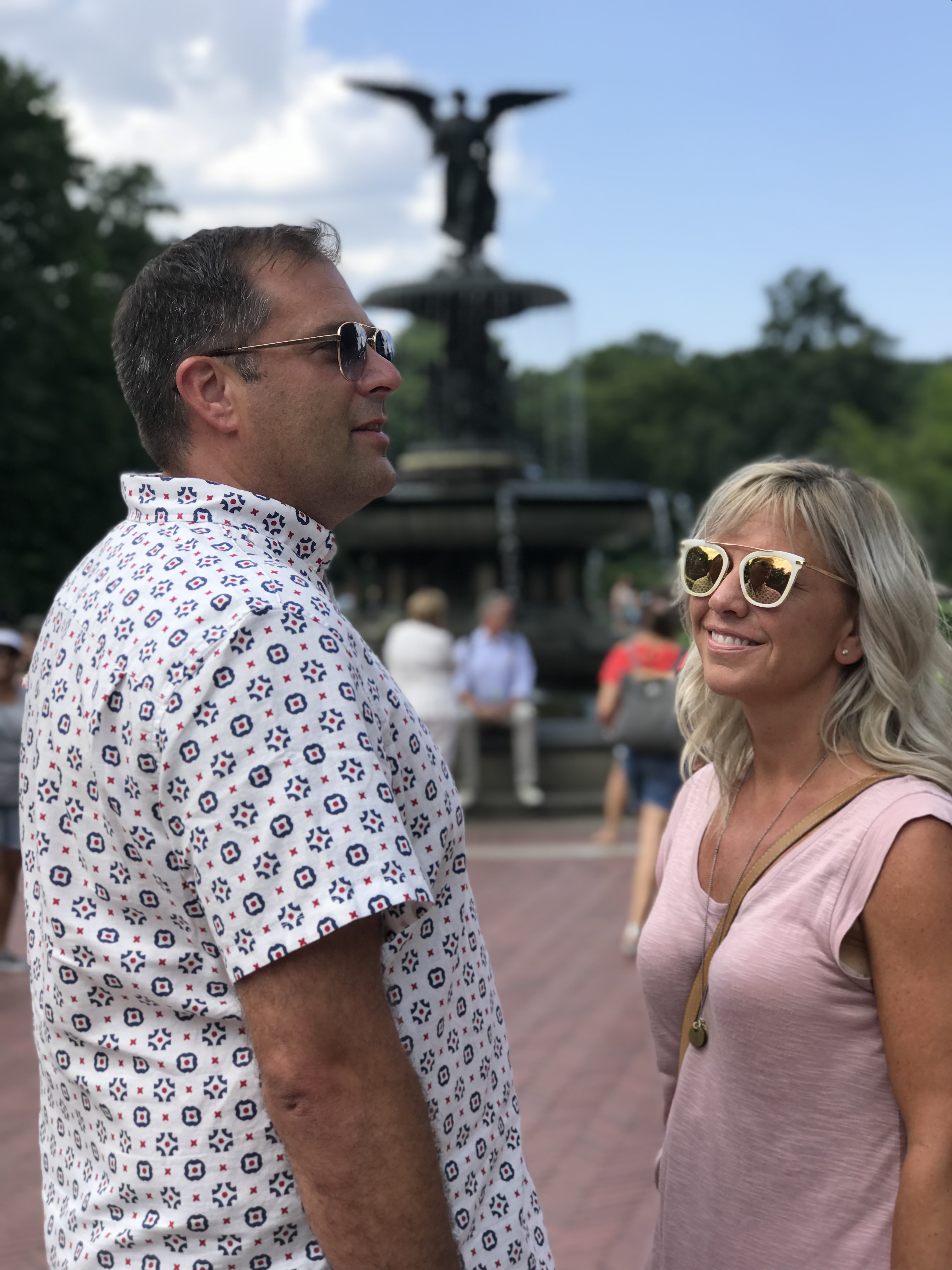 3.  Tiger Lily Home Customized Mats – You can order these mats and totally customize them for $50.  Just go to Tiger Lily's IG for inspiration or check out Pinterest.  Lisa also hosts classes where you can go to her studio and make your own mat, also for $50.  I put a class together with my friends and we are going to make our own mats and that's my Christmas gift to them.  To order or buy a certificate for a class contact Lisa at tigerlilyfurniture@gmail.com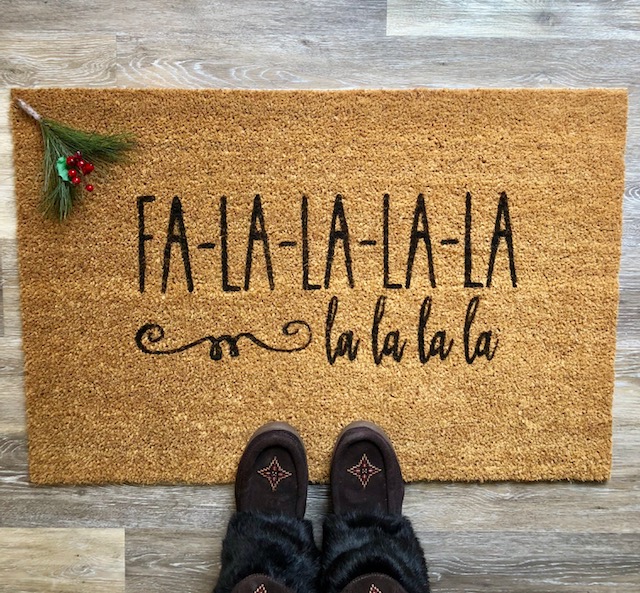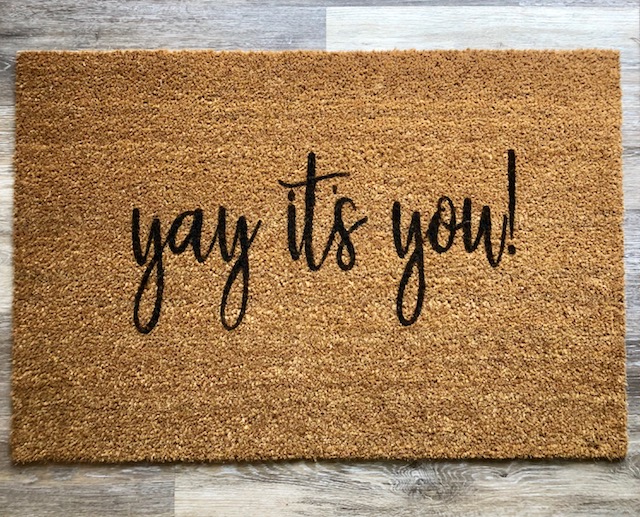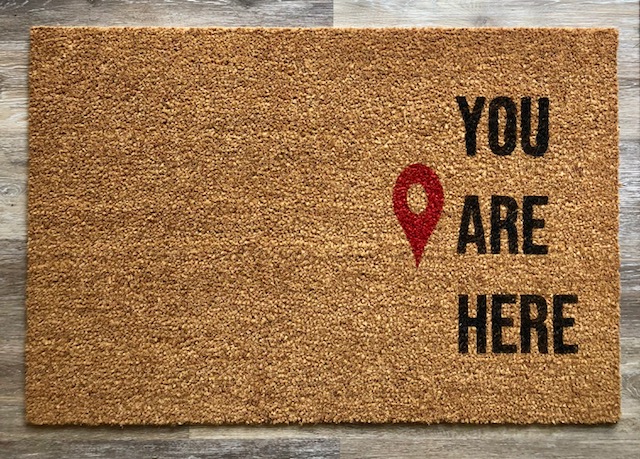 4.  Treenail Home Fittings Charcuterie Boards – Who doesn't like charcuterie?  It's the appie of choice right now and the combinations are endless so it never gets old.  A handmade, unique board really amps up the presentation.  Brian makes some of the most beautiful boards with a variety of wood species.  Small boards range from $60-$7o and larger boards from $100 and up.  Contact treenailhome@gmail.com or direct message through IG to order.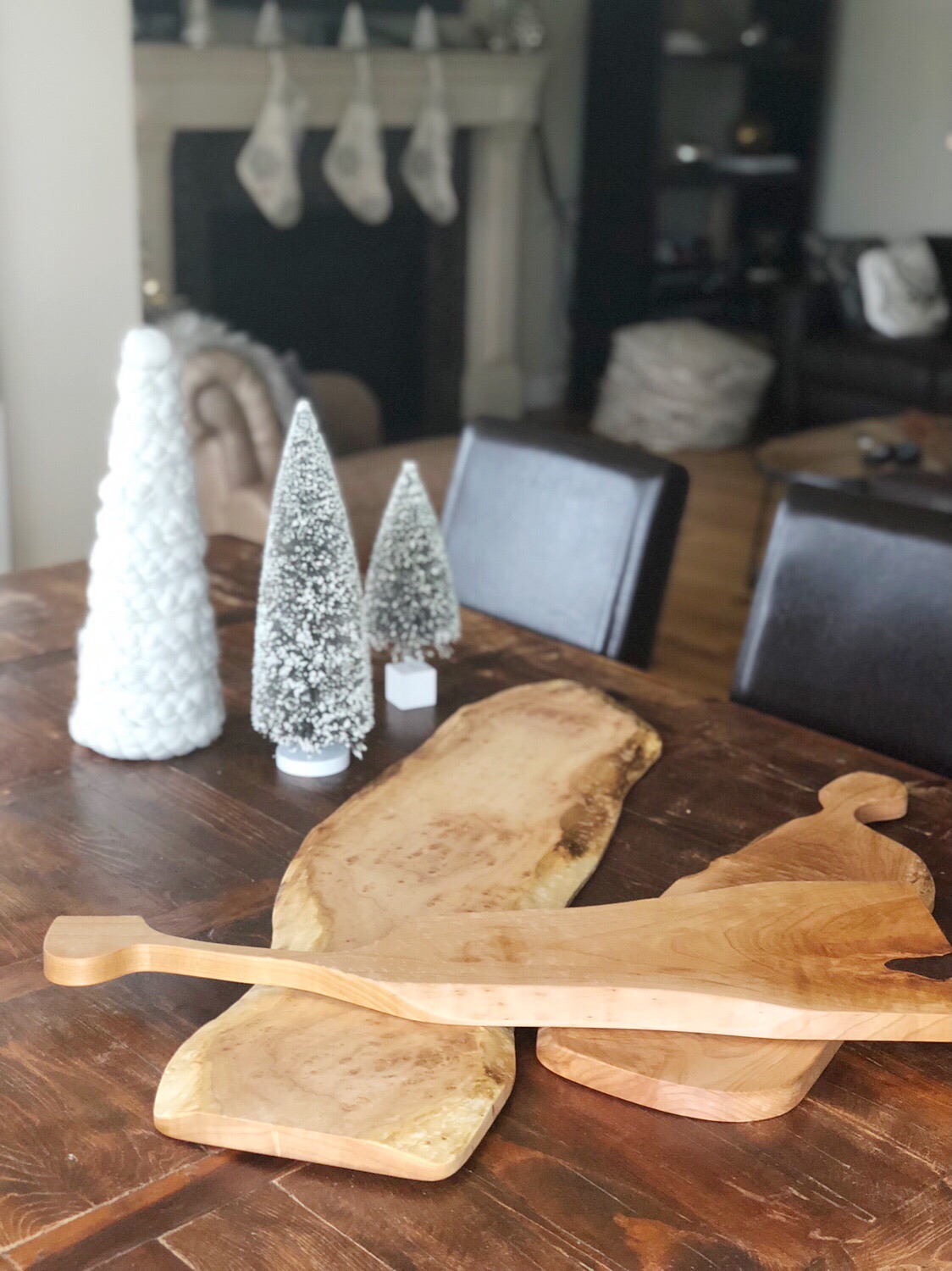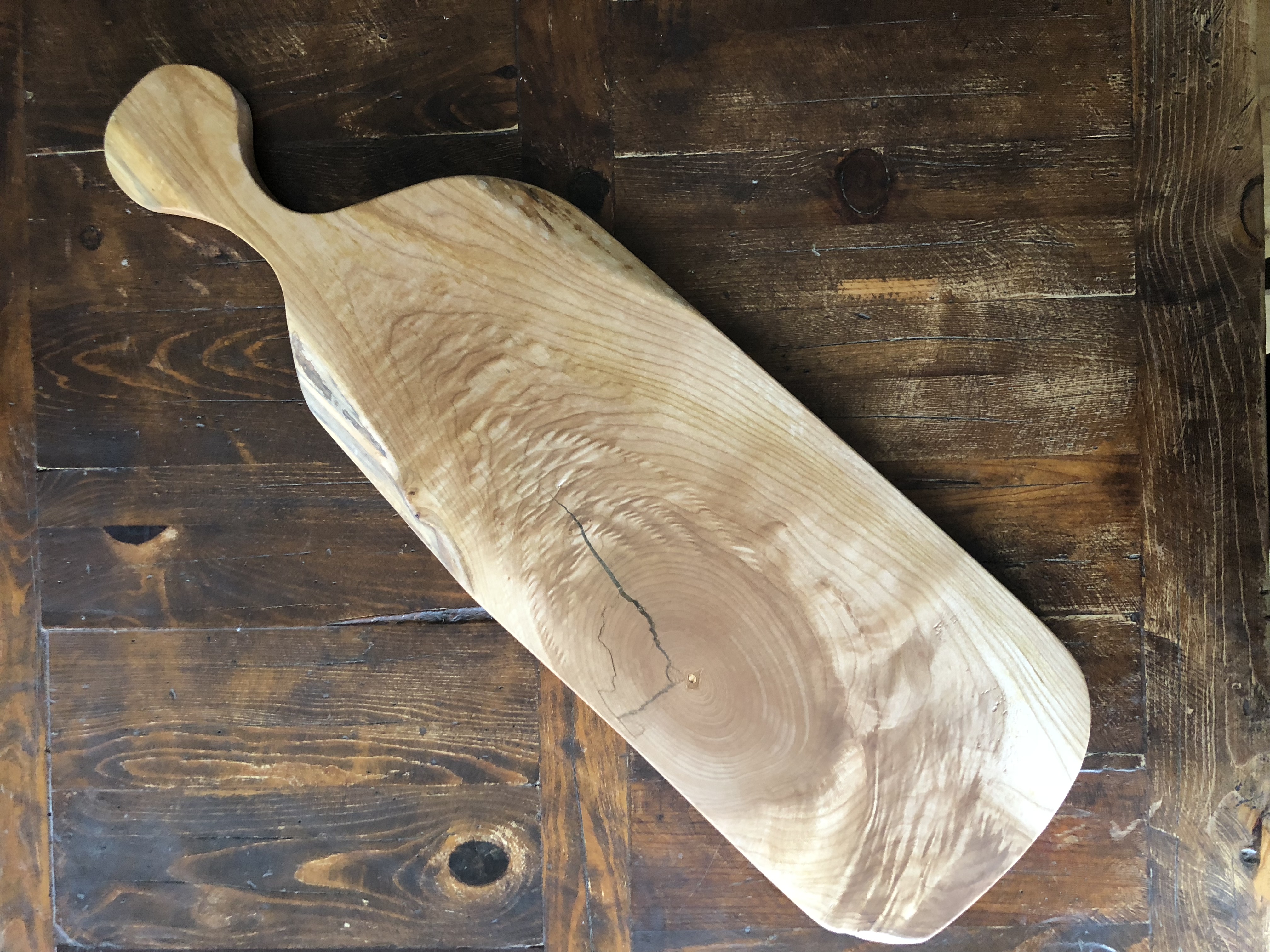 5.  Hand Knit Cotton Baskets by Emma – Emma makes these sturdy baskets from cotton cords that are made from 100% recycled fashion fabric leftovers.  Add a Vancouver candle to these baskets or some of your favourite products from K'pure below and you have the perfect gift.  They also work well as bread baskets.  They come in a variety of colours and sizes.  Prices are 1 for $40, 2 for $75 and 3 for $100.  Contact Emma at everygreenwooldesign@gmail.com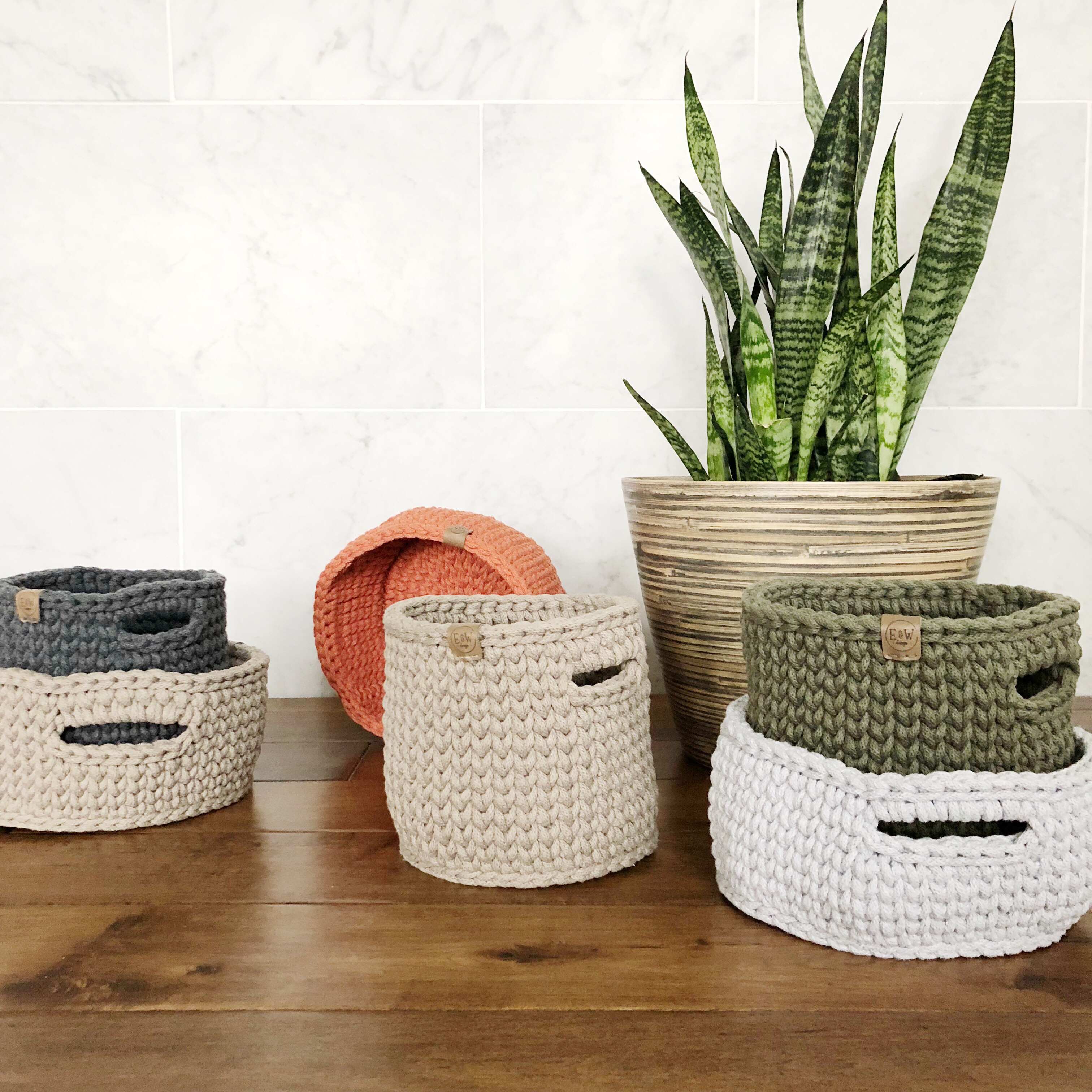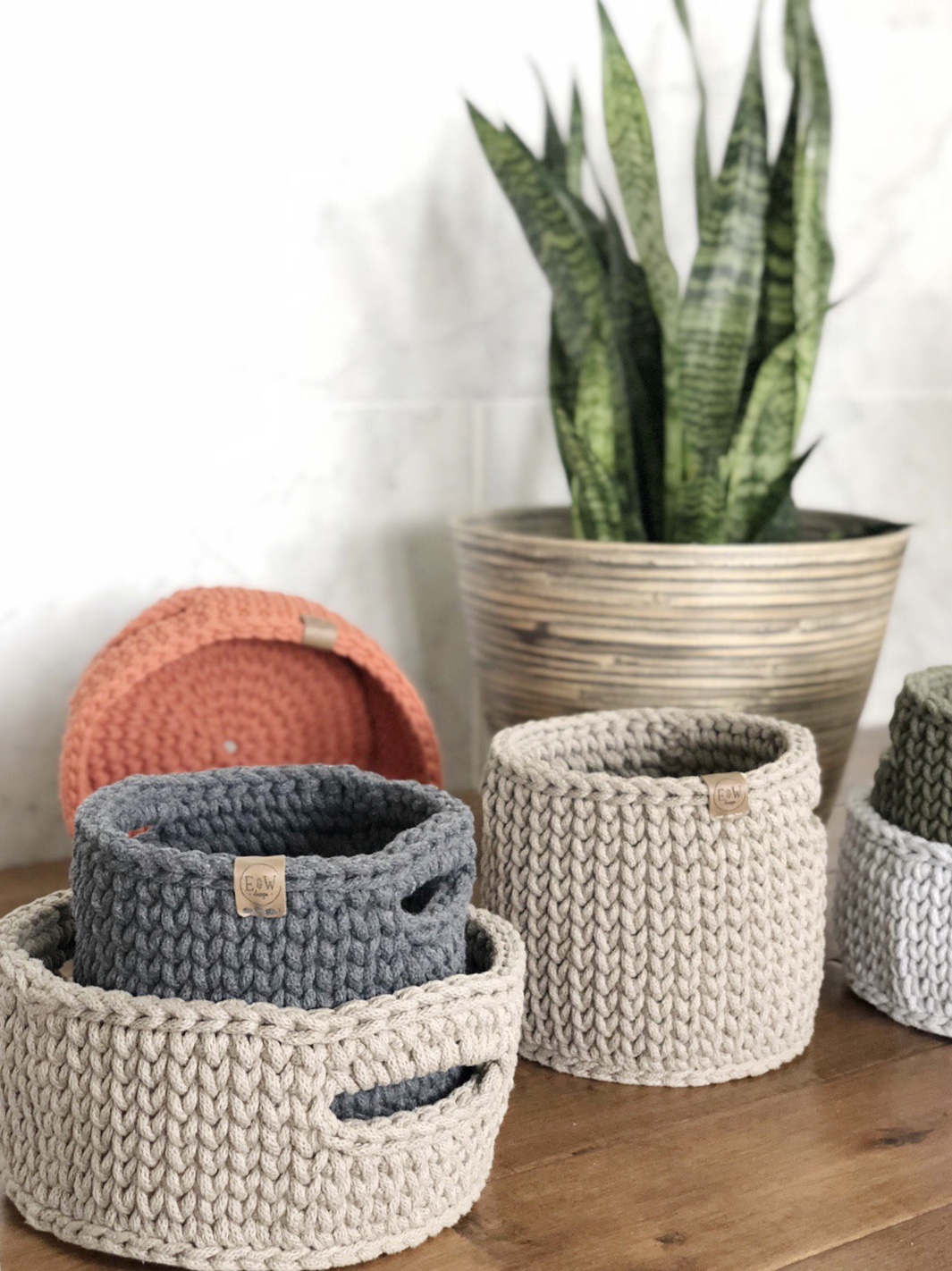 6.  Three Corners Artisan Radical Tumblers – Aleena hand makes these unique drinking tumblers accented with 18K gold.  They are $45 each and can be ordered through her site or purchased at Montrose + George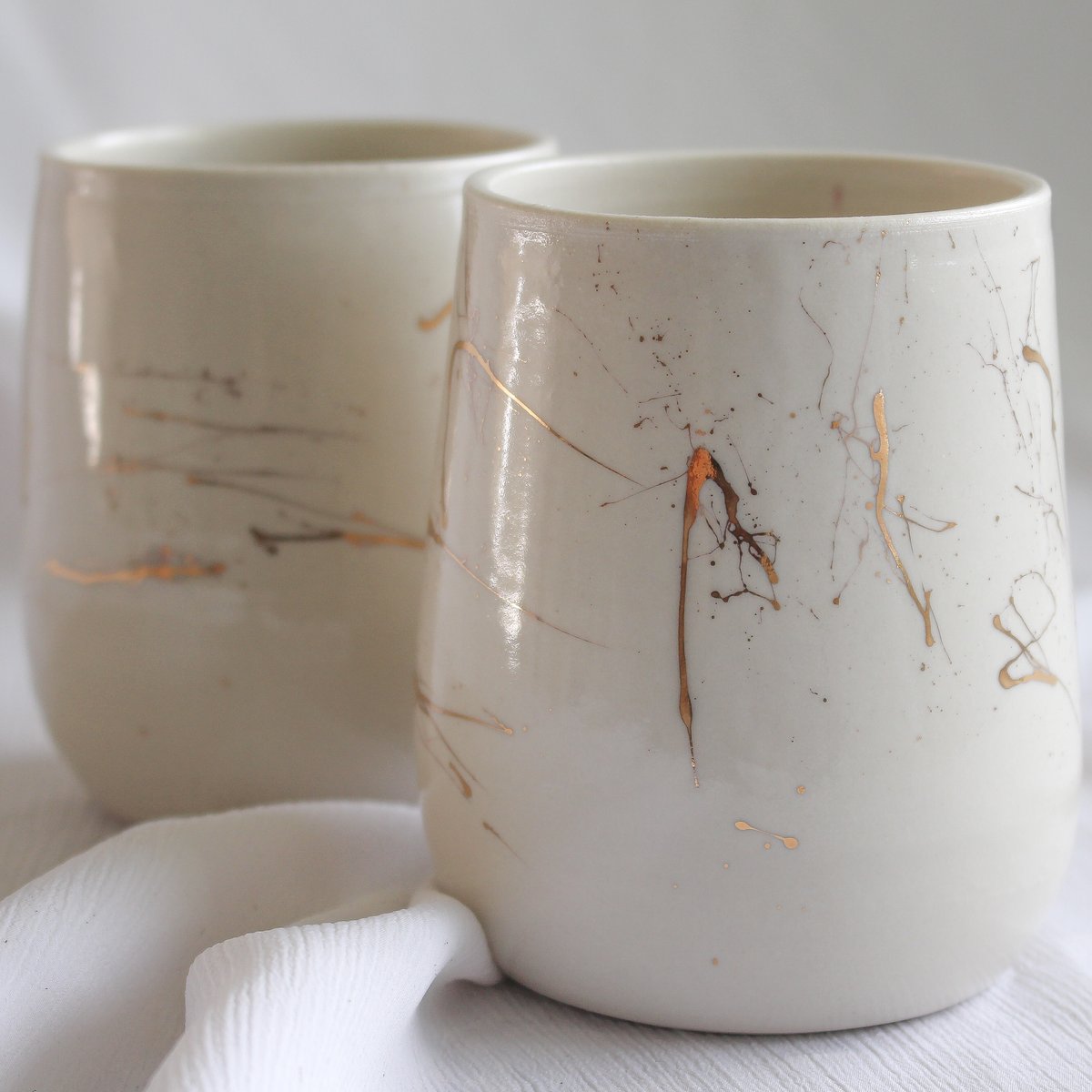 7. Naked Sheep Knittery – Leanne knits the best pom pom toques.  They are super soft and we love the colour combinations.  You can pick them up at Montrose + George for $51.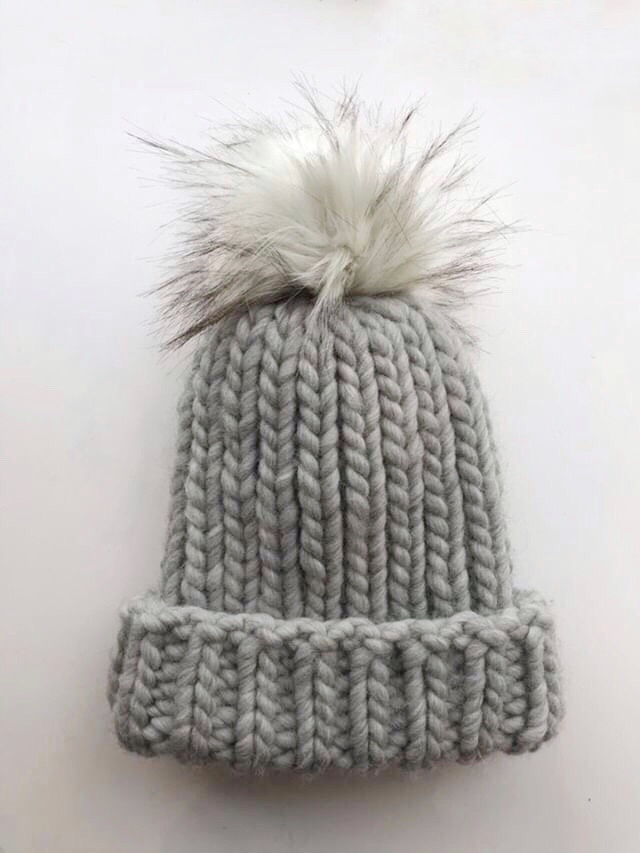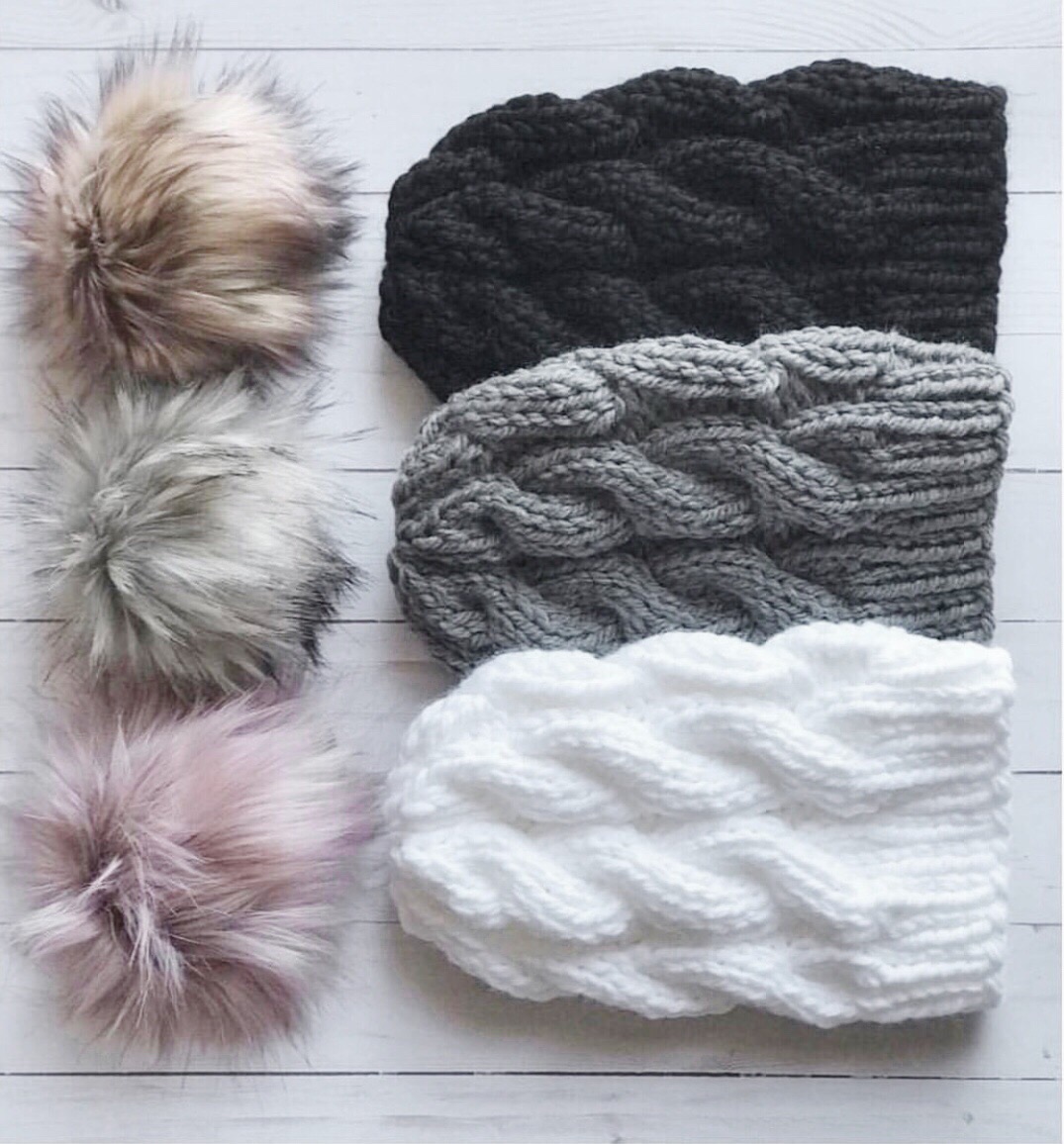 8.  K'pure "Yes Please" Gift Box – This gift box is full of all of Karen's best sellers, and you can specify the scent you want.  This is the perfect gift for that person on your list new to K'pure.  And it comes tree-ready in a pretty gift box.  Karen also has an awesome selection of products that are perfect for stocking stuffers, such as Smooch (the best lip balm ever) and the essential oil sprays (I love "Settle Down").  We love that all of K'pure's products are natural, non-toxic, and cruelty-free.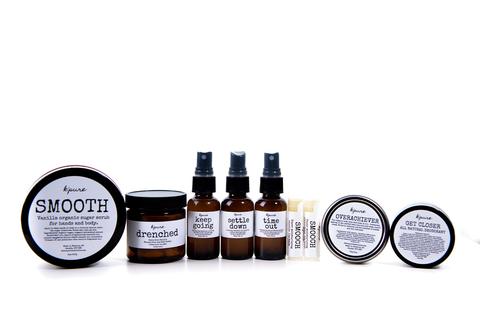 As I was working on this post, it hit me that Laurel and I have personal connections with each one of these artisans.  They are all hardworking and extremely creative.  They are people that we feel fortunate to know and we can confidently recommend their products to you. We hope that we've inspired you to shop local this Christmas!  Happy shopping!