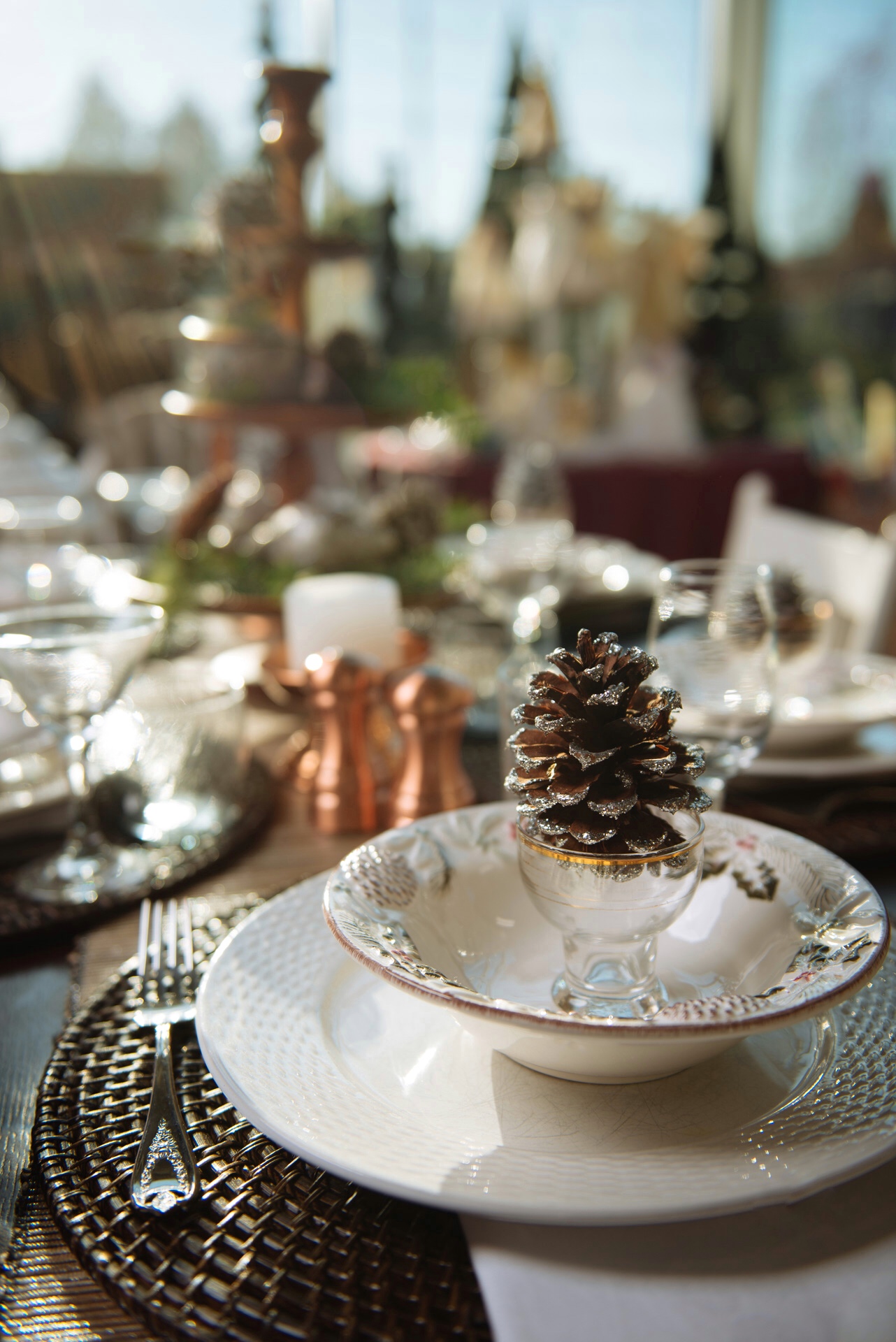 Thrifting is really a thing right now.  Laurel and I have never considered ourselves big thrifters, however, I have found a few gems in the past….Aritzia leather pants for $10, a wicker peacock chair and vintage glassware.  When the MCC Thrift Shop asked us to set up a Christmas table, we were up for the challenge.
Laurel and I met with the "Christmas ladies" at MCC.  They are the BEST.  They volunteer year round and work with all of the Christmas decor that comes in.  They organize and box it up and then bring it out for sale at the end of October.  We were excited with work with MCC as my grandmother volunteered there for many years and MCC provides aid to those in need around the world, so it's a great place to support!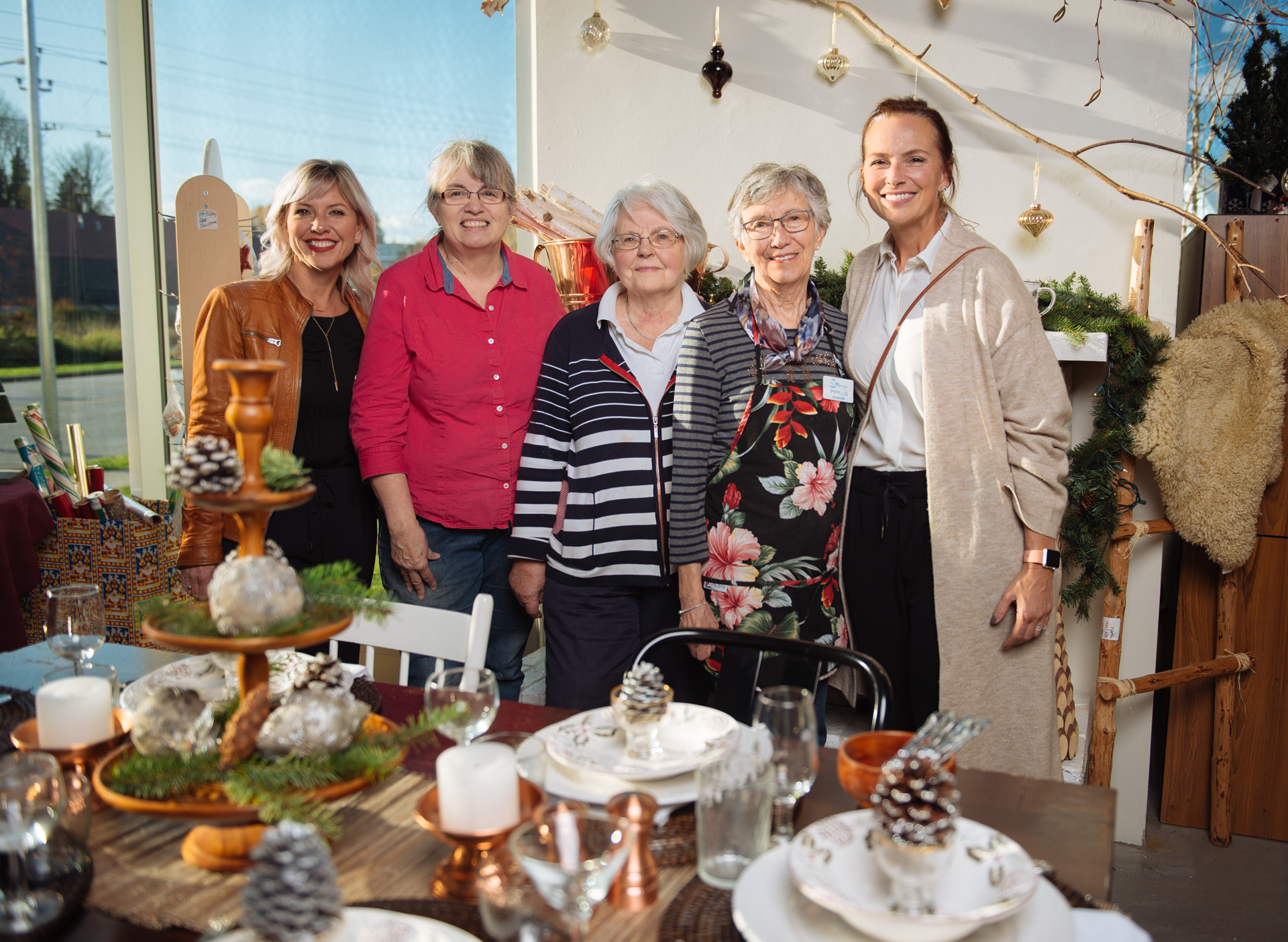 We trolled Pinterest for inspiration and we decided to go with a Scandinavian inspired Christmas.  Simple elements…black and white with touches of copper and greenery.  We found an espresso table with clean lines and mismatched black and white chairs.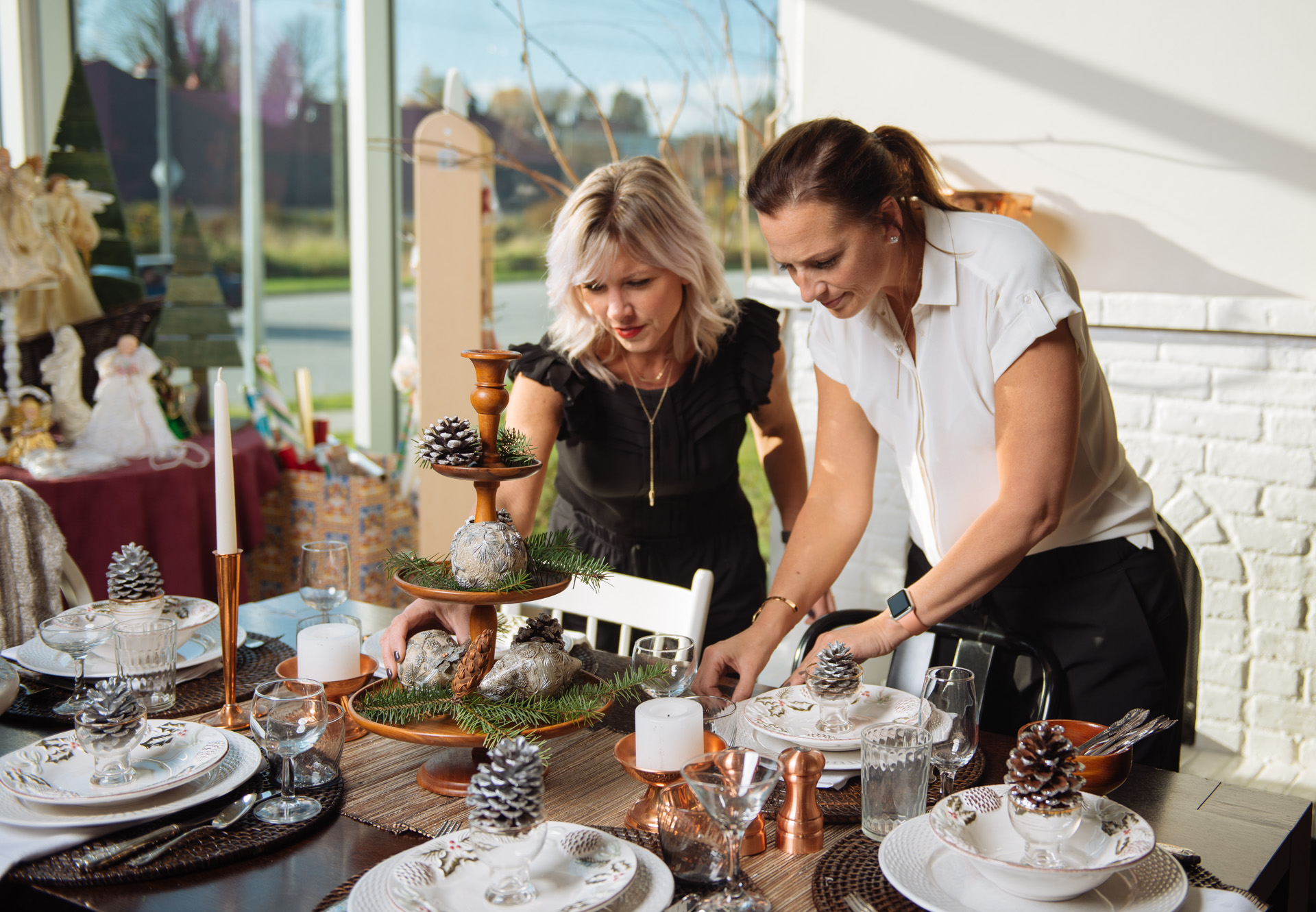 We were shocked at the amount of copper that had come into the shop!  What a score!  And we found the best Christmas dish set.  We didn't want anything over the top, but those dishes were beautifully muted.  Pine cones add an organic element.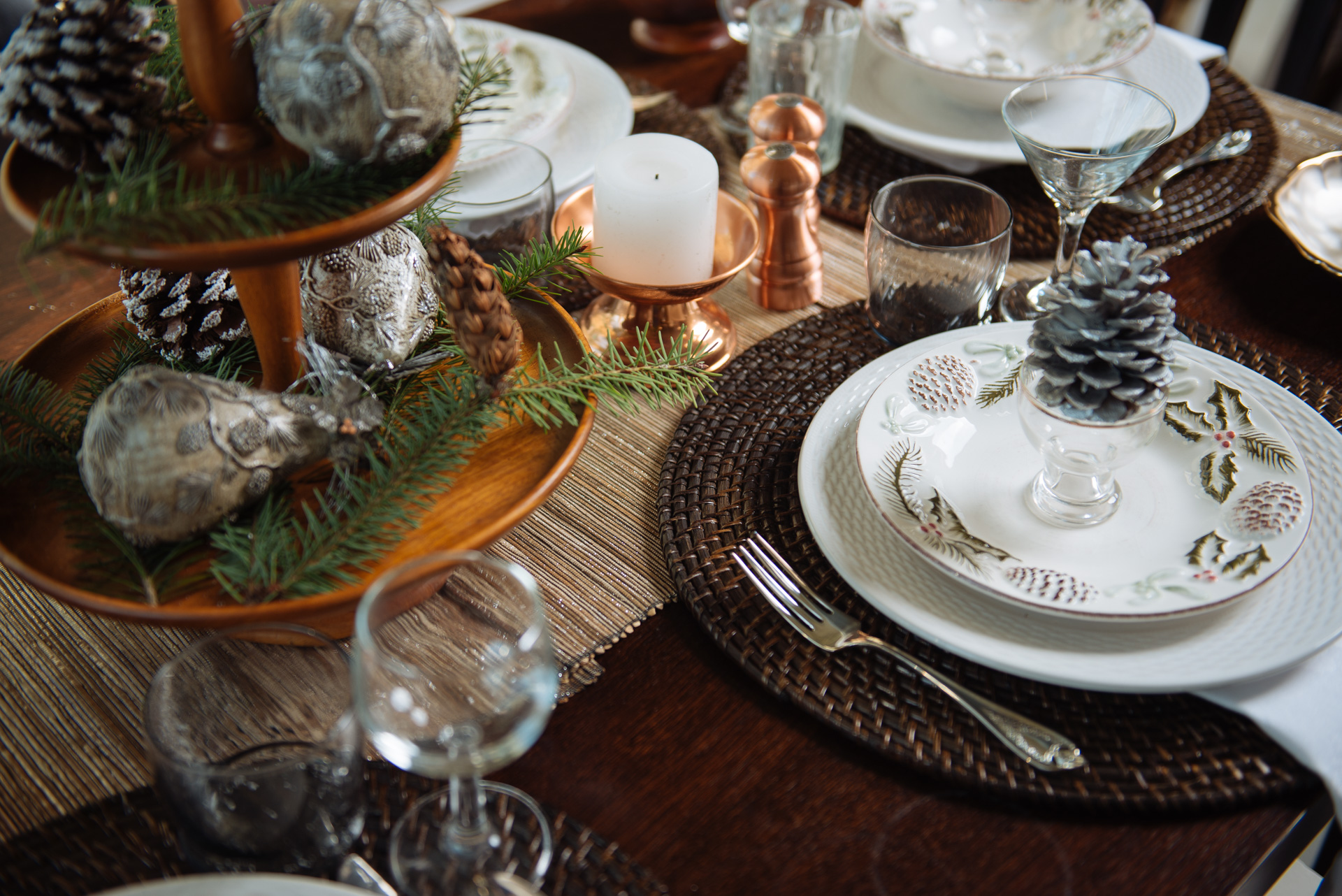 We saw the branch idea over the fireplace on Pinterest.  It's such an easy idea.  You can hang ornaments or small wreaths.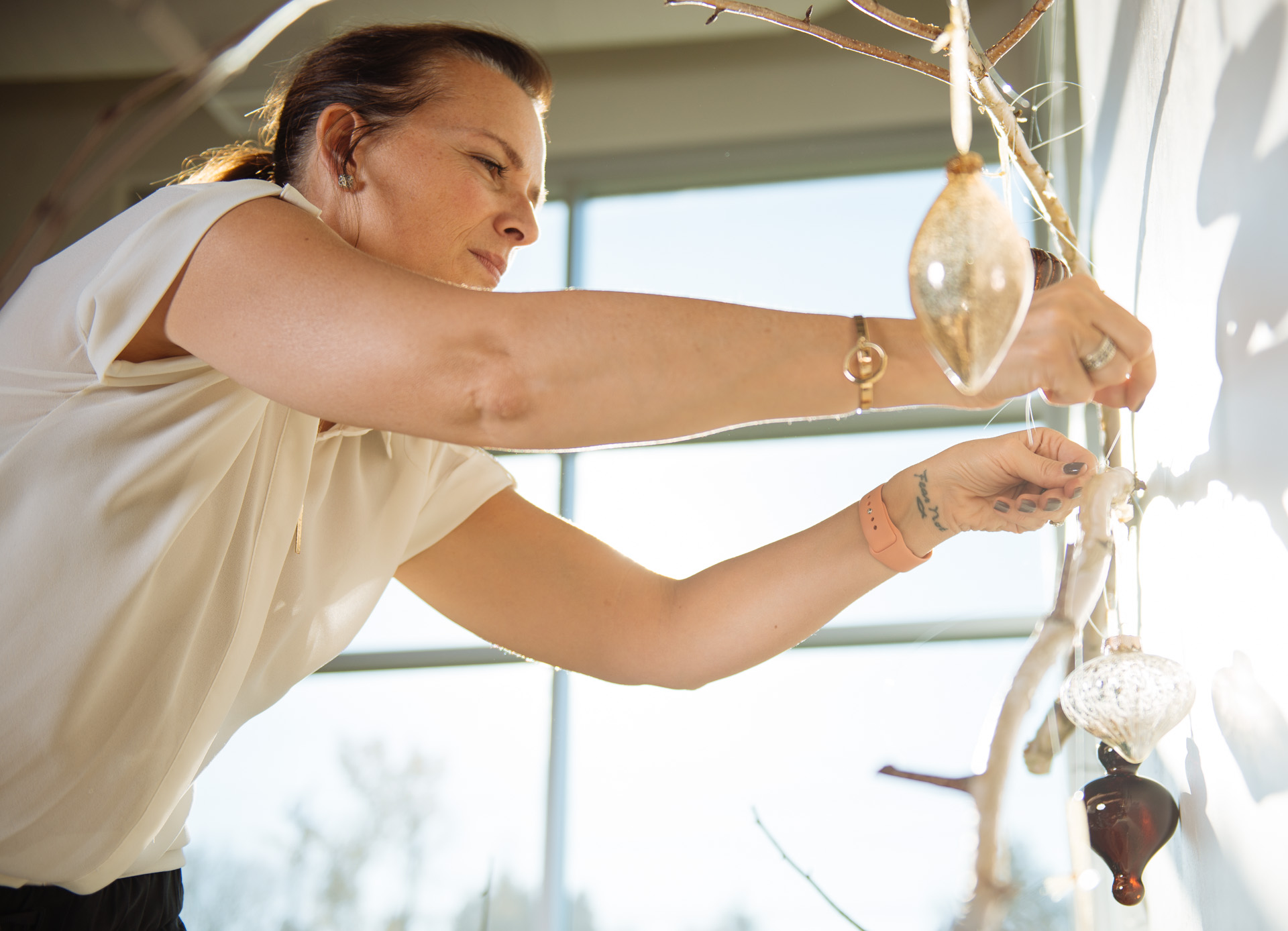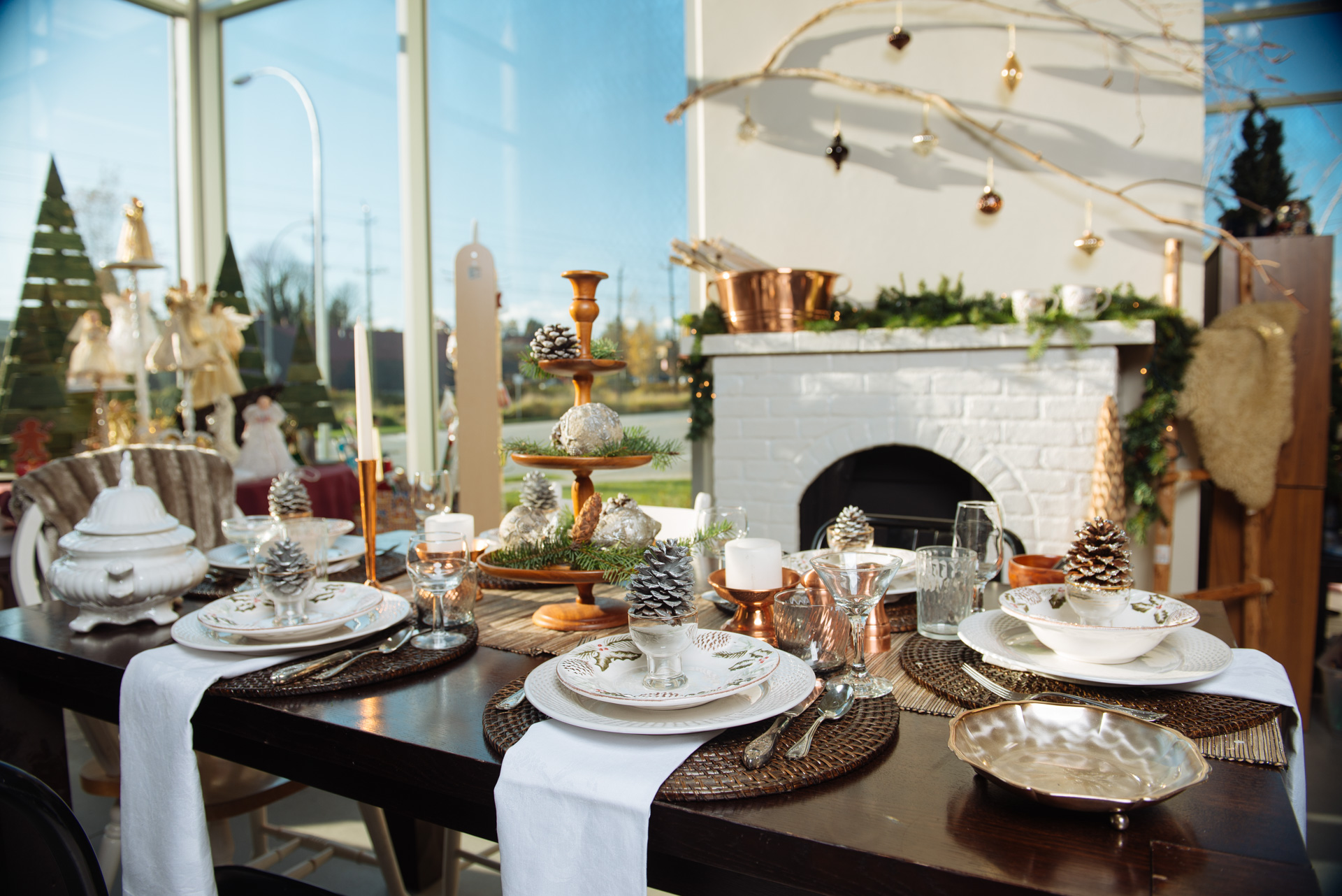 Thrifting is an inexpensive way to decorate your home, and it's also very environmentally friendly to repurpose and reuse.  You do need some time…Laurel and I made several trips to MCC as new treasures are put out daily, and the good stuff goes quickly!  When you find that perfect piece…start the car!  We were surprised at the amazing stuff that we found…chargers with original price tags on them and tons of vintage glassware.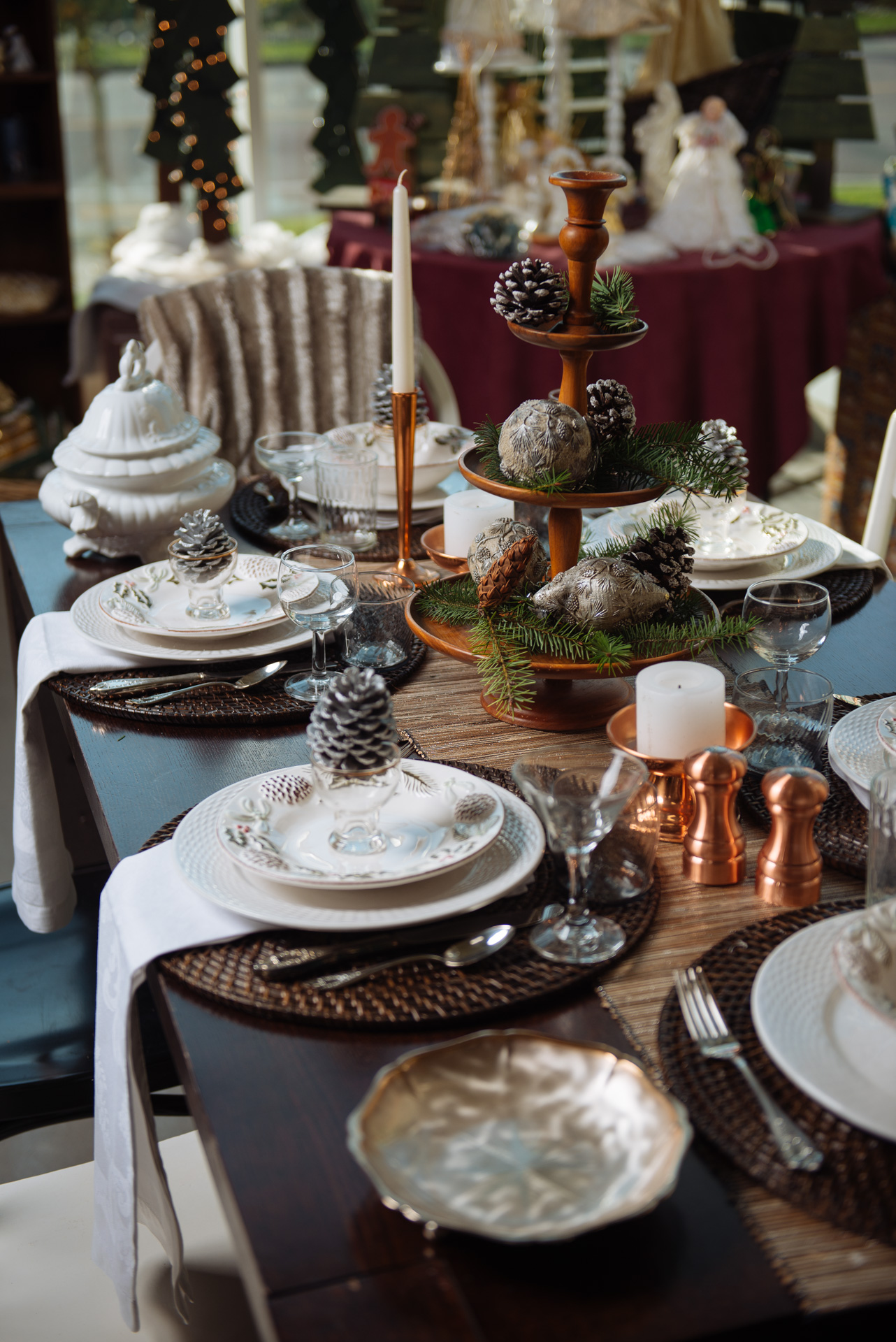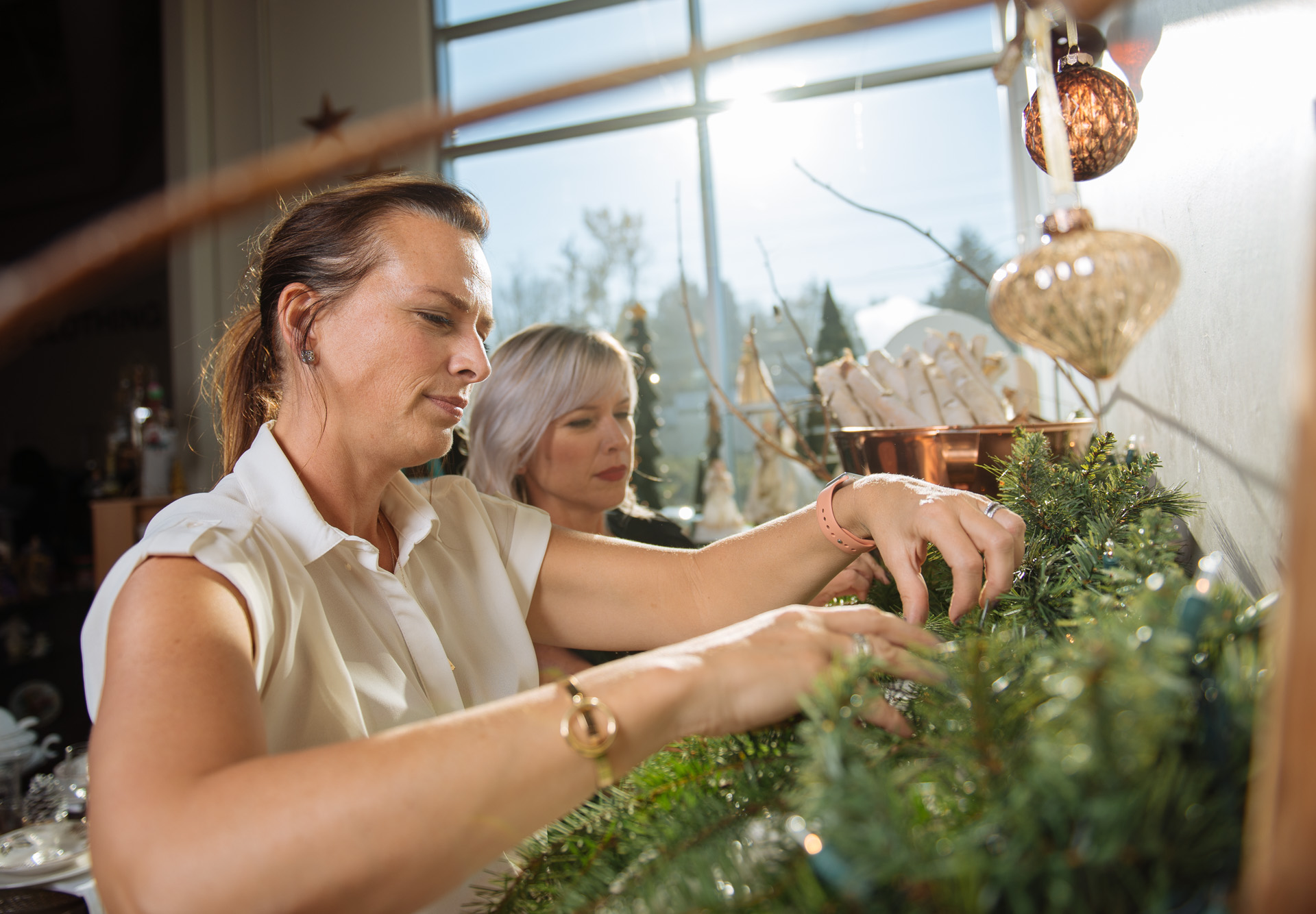 And whether you are a seasoned thrifter or new to the game, you are going to want to win $500 store credit at the MCC Thrift Shop in downtown Abbotsford.  Can you imagine what you could all find for that?  Head over to @sugarplumpam and  @sugarplumlaurel to enter and get all the details!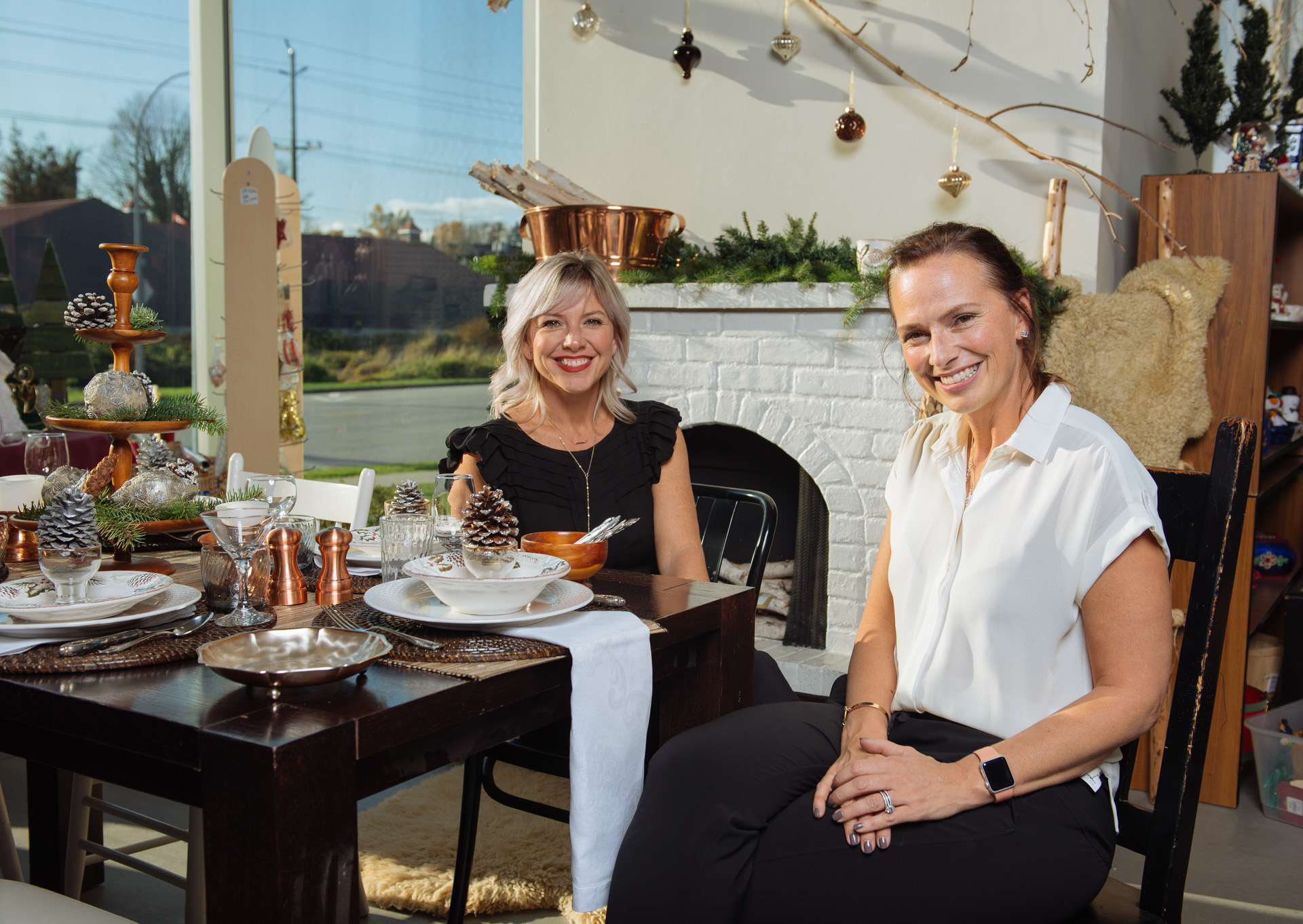 All photos courtesy of Point Blank Photography
This post has been sponsored by MCC Thrift Centre.  We were thrilled to work together with them and loved what we were able to do with the pieces we found!