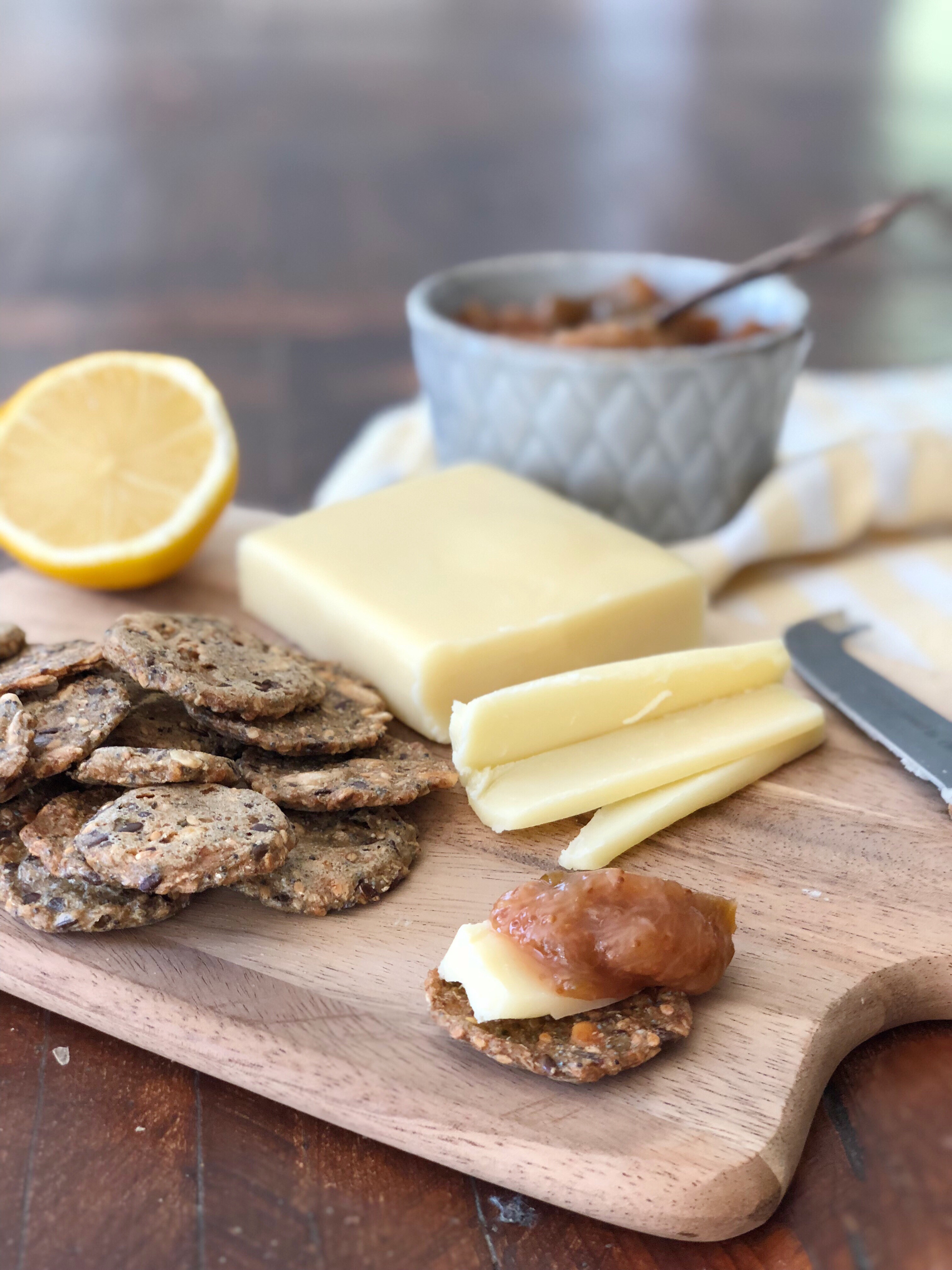 People tend to love or hate figs…but when most people think of figs, they think of dried ones.  Fresh figs are a completely different ball game!  They are so sweet.  I have a yellow-flesh fig tree in my yard and this year we had a bumper crop.  Some years I get two crops and it looks like I might get lucky this year if the warm weather stays!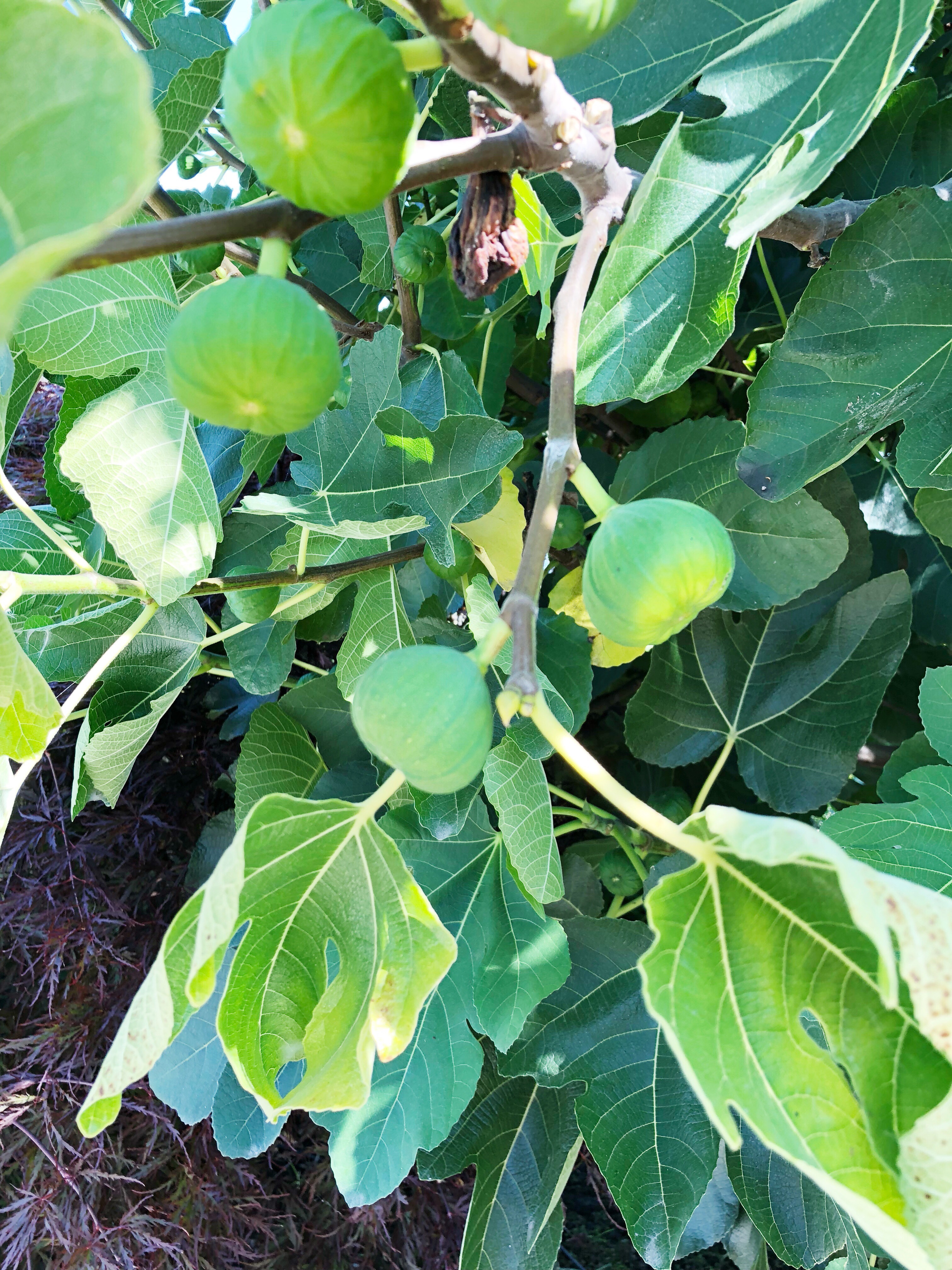 My parents years ago brought me back a jar of fig and lemon marmalade in Italy and I was obsessed with it!  I thought of trying to replicate it but didn't want to add sugar.  So, I tried something a little different.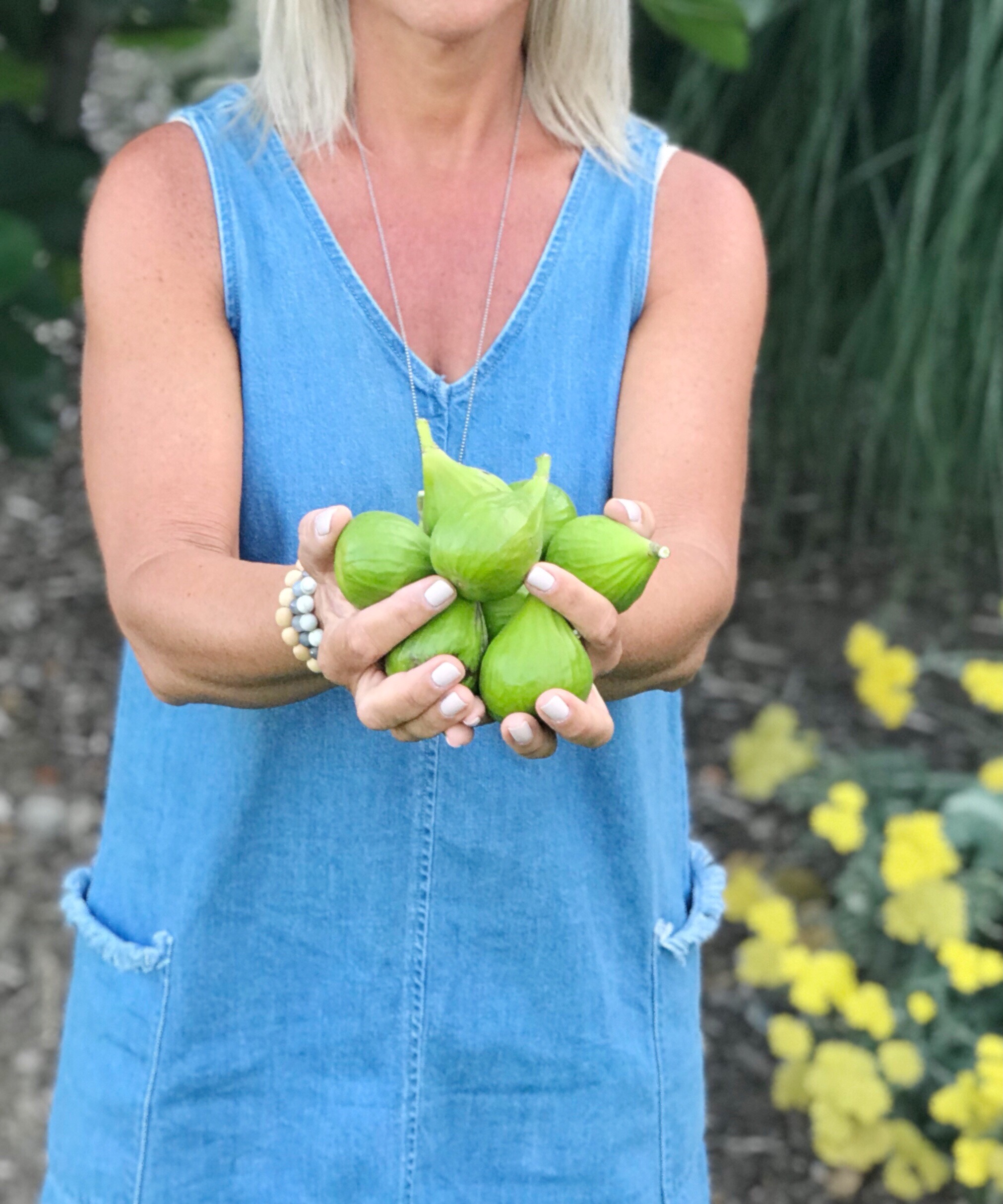 I quartered about 6 large figs, skin and all and added them to a saucepan with the juice and rind of one lemon.  I cooked it all down on low for about 30 minutes.  It made the most delicious compote and it had NO added sugar.  For this batch, I used some of my yellow-fleshed figs and some of Laurel's pink-fleshed ones.  This stores well in the fridge in a sealed jar for a week or two.
I love this compote with aged cheddar on these crackers.  It makes the most delicious and easy appetizer.  This also works well on chicken and salmon.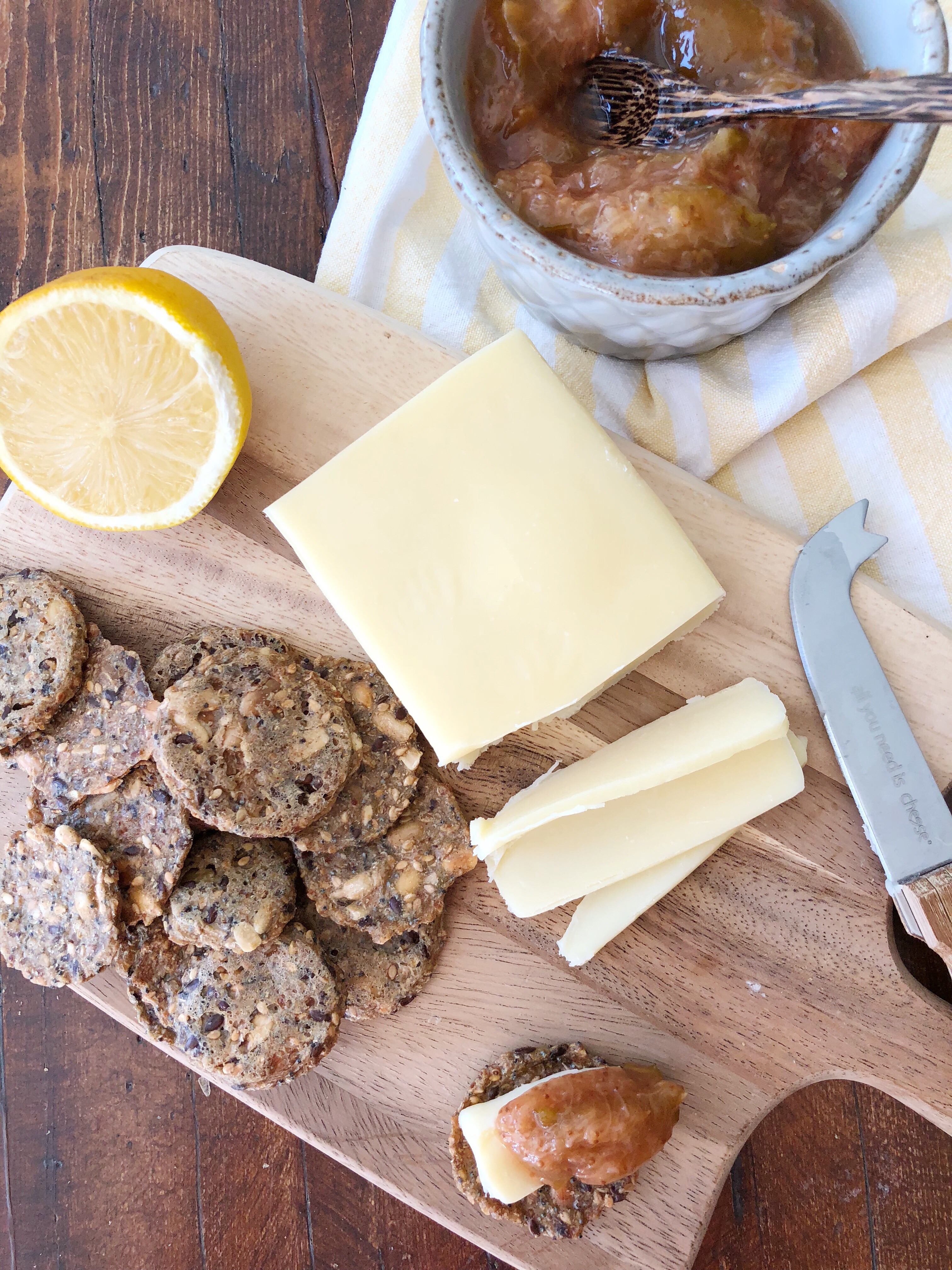 I sure hope that I get a second crop of figs and I may even try to make this and can it.  The second crop usually run from late August to October.  If you are looking for fresh fig at the grocery store, keep an eye out at Real Canadian Superstore as they do have them quite often (I checked with the Abbotsford store and they should be getting them in on Sunday) and Whole Foods.