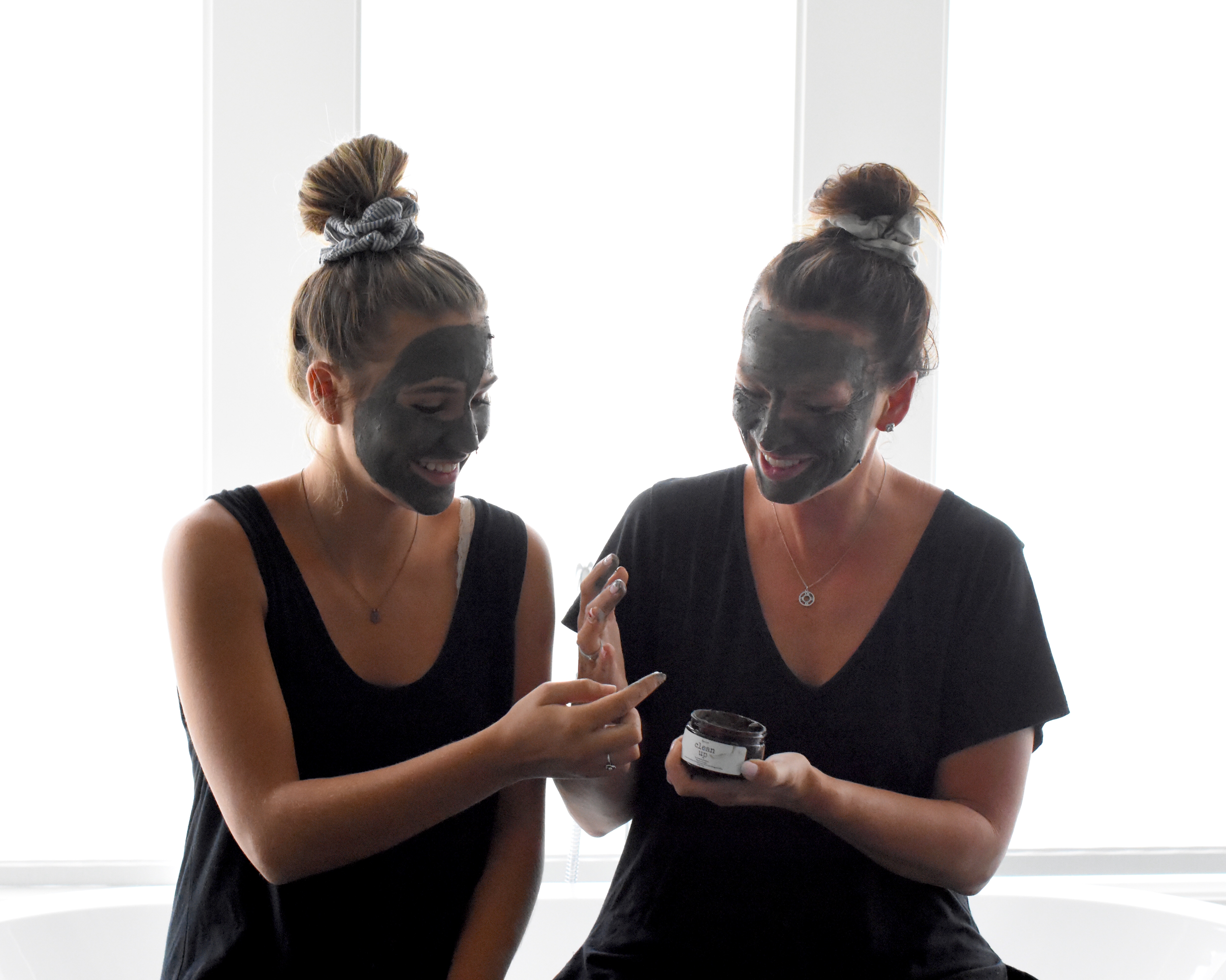 Beauty products the family loves? You're probably wondering what on earth I'm talking about! But seriously, we have some favourite lotions and potions floating around the house…I say floating because you never know where they'll be depending on who's snagged it last! That's saying something. My guys might wanna kill me for admitting that they dig the essential oils…or maybe it's just that they can't get far enough away from me spritzing and spraying ha! Should I be worrying? Scott's starting to take yoga, too. Essential oils and yoga? It's a new day, folks! Lol.
So here we are sharing them with you…many of them are multi-use items which I'm always a fan of. You might notice a common thread with many of them…I have been integrating more natural products into our home for the last number of years. It's something I can feel confident in doing and gives me a sense of doing the best I can for my family. It's a constant work in progress as sometimes the natural doesn't seem to quite do the job that the original, chemical laden products do. And then in other instances, what has been created in nature works way better than its heavily marketed counterparts that are actually full of junk. All this to say, there's lots of trial and error around here.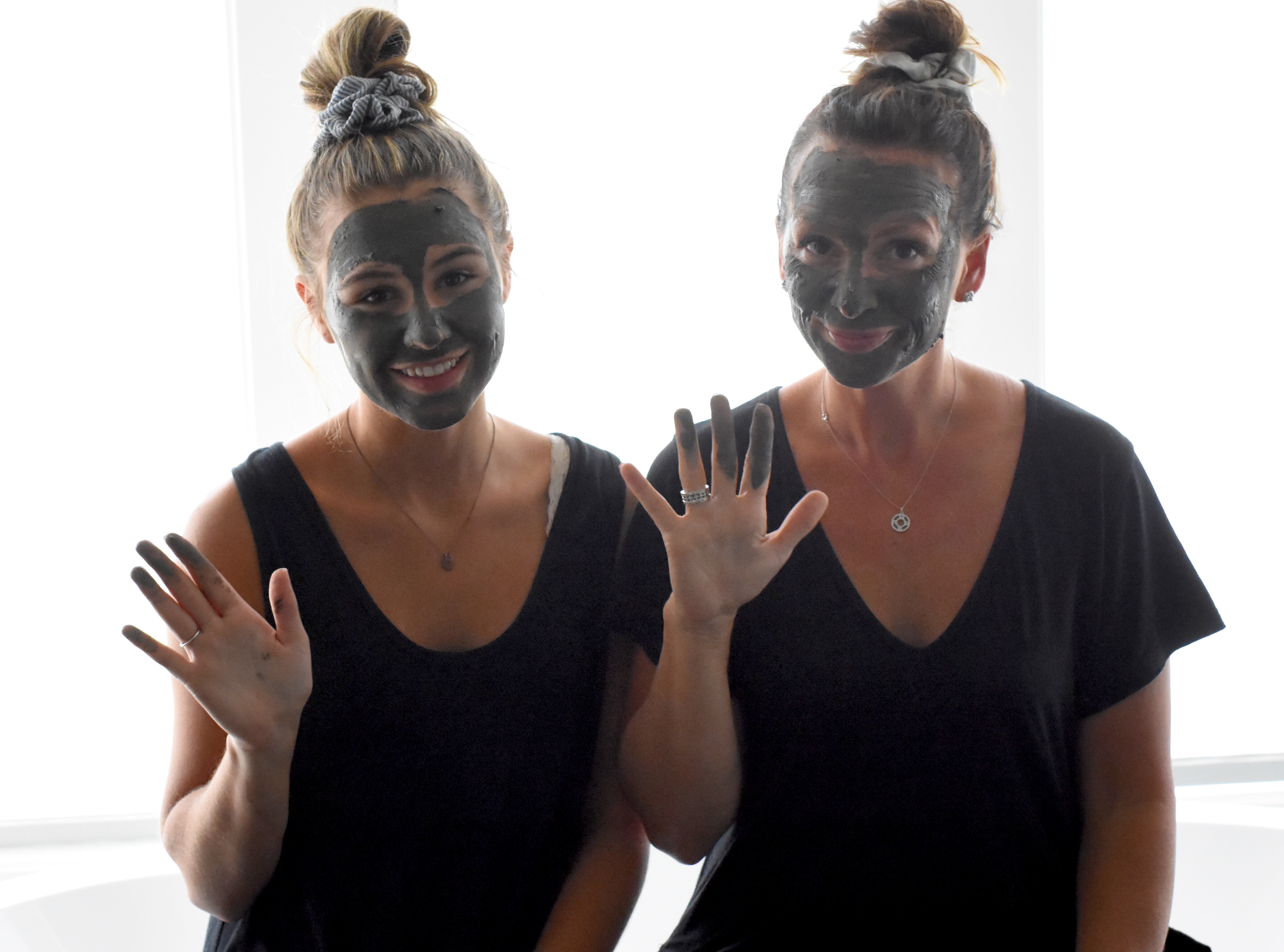 Below are the standouts and, like I said, they keep getting passed around between us (well except for the hair products…Scott gets a buy on that department! #bald) :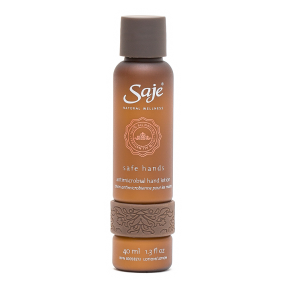 Saje Antimicrobial Hand Lotion $9.95 | Don't leave home without it! The perfect size for travel, we use it when we're on the go. Less harsh than the tradition antibacterial lotions/soaps that contain alcohol, this lotion cleans and has a calming scent too. Perfect to use when you're getting settled in for a flight (and have de-germing on your mind!).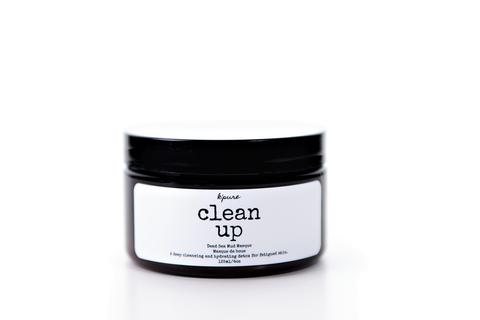 2. K'Pure Clean Up Masque $32  | My girls and I LOVE to masque (masque party!)…and Clean Up is our go to.  This mineral-rich mud leaves your skin feeling so clean and refreshed…especially this time of year. Exfoliate dry and sun damaged skin and feel the rejuvenation. It also is amazing to detox your armpits (yes, you heard that right!) by drawing all the toxins out….and allowing natural deodorant to do it's thing on a clean surface.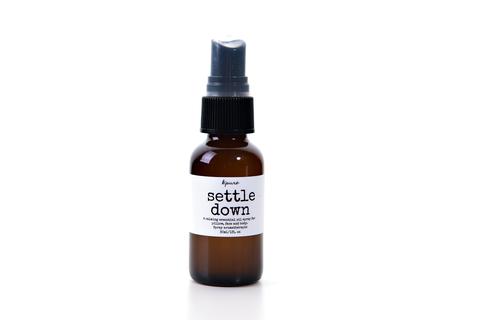 3. K'Pure Settle Down Spray  from $9 | My absolute favourite. Scott even comes for a spritz! More than using this essential oil for a quick refresh (which I do multiple times a day), I use this spray as my toner in my skin care routine. It's so light yet extremely hydrating.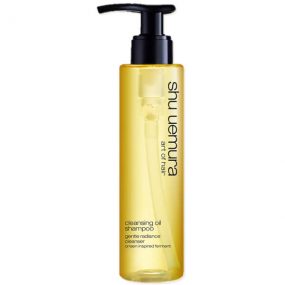 4. Shu Uemura Cleansing Oil Shampoo $46 |  If you follow my insta stories you'll know that we have been on a mission to find products that will tame Lexi's mane. She has extremely curly and dry hair…bit of a crazy combo (think frizz)! So the hair game is a big one. The Shu Uemura products aren't cheap BUT considering we wash our hair every 2-4 days versus everyday (guys, that transition process was brutal but worth it), hair product lasts much longer…bonus! Interestingly, Melina's hair responded in like with this shampoo…and she has more oily hair at the roots (her ends lean towards dry).  Lexi is actually feeling like there's some control back in her life!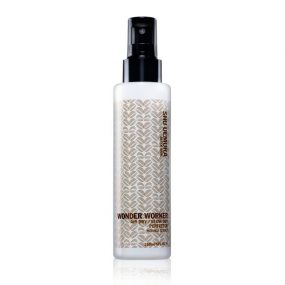 5. Shu Uemura Wonder Worker Perfector  $42 |  Love that this product can be used whether you're air drying your hair or styling it. Checks the boxes on detangling, fighting frizz and conditioning. Actually makes your hair feel more silky (that word…I feel like I just wrote a commercial!). Works well on curly hair as well as hair with a slight wave , like mine. We apply this when our hair is wet.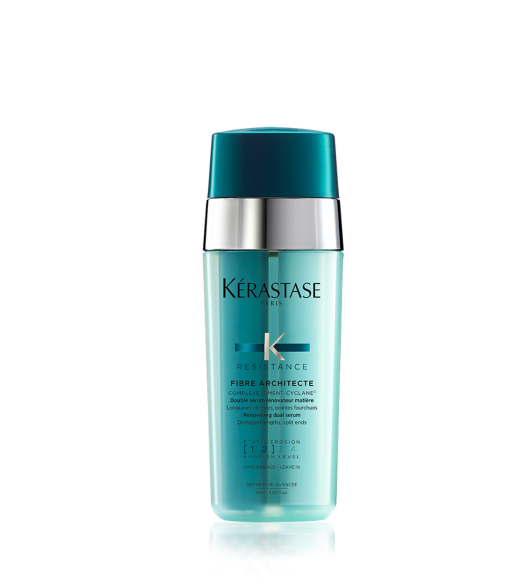 6. Kerastase Renovating Double Serum (for dry hair)  $48 | If you deal with frizzy ends and humidity is your enemy, this might just be a daily game changer for you. Lexi loves to use this in the morning on her air dried hair (she showers before bed) to seal the ends. Also great for mitigating damage from processed hair.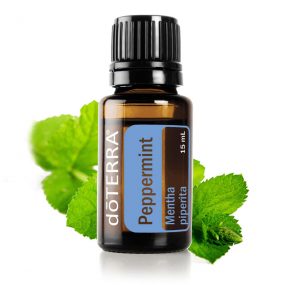 7. Doterra Peppermint Essential Oil  $27.33 | Scott's favourite. He is prone to headaches and often feels congested. A deep inhale helps to keep everything open and is super invigorating. As well, dabbing this oil on the temples aids in reducing headache pain.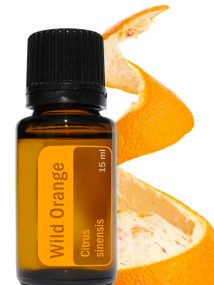 8. Doterra Wild Orange Essential Oil $14  | So incredibly fresh…not only is it an energizing oil to use for diffusing but I love that it can be added to your home cleaning products as a natural, antiviral cleaner. The scent is crazy good…like the rind of an orange.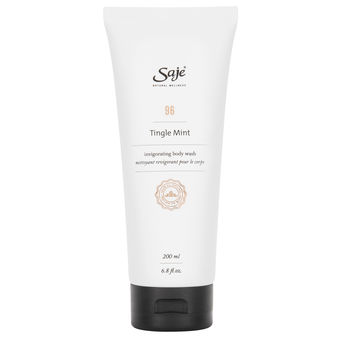 9.  Saje Tingle Mint Invigorating Body Wash $16.95 | Ohhh..this leaves your body feeling so fresh! Both men and women can also use this as their shaving base…AND, in a pinch, as shampoo. Multi use products are so perfect for travel so this one gets me excited!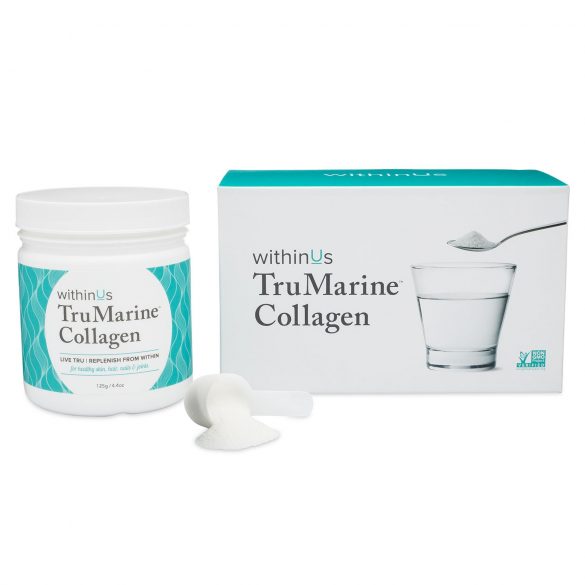 10. withinUs TruMarine Collagen  (also available locally at the Habit Project) $74.95 | The hard truth is that as we age, our bodies stop producing collagen. Collagen plays a critical role in supporting our connective tissues that make up our several body parts such as skin, joints, muscles, tendons. Quite simply, collagen is vital for keeping us moving, maintaining elasticity in our body/skin and also renewing cells to promote hair and nail growth. This might be the most natural beauty product out there because it works from the inside out! After chemotherapy, I began to take collagen primarily to help with joint pain…the bonus was the noticeable difference in my hair, nail and skin which had all taken a beating. I can't say enough about this collagen (and just a note, not all collagen is created equally!) and continue to take it religiously.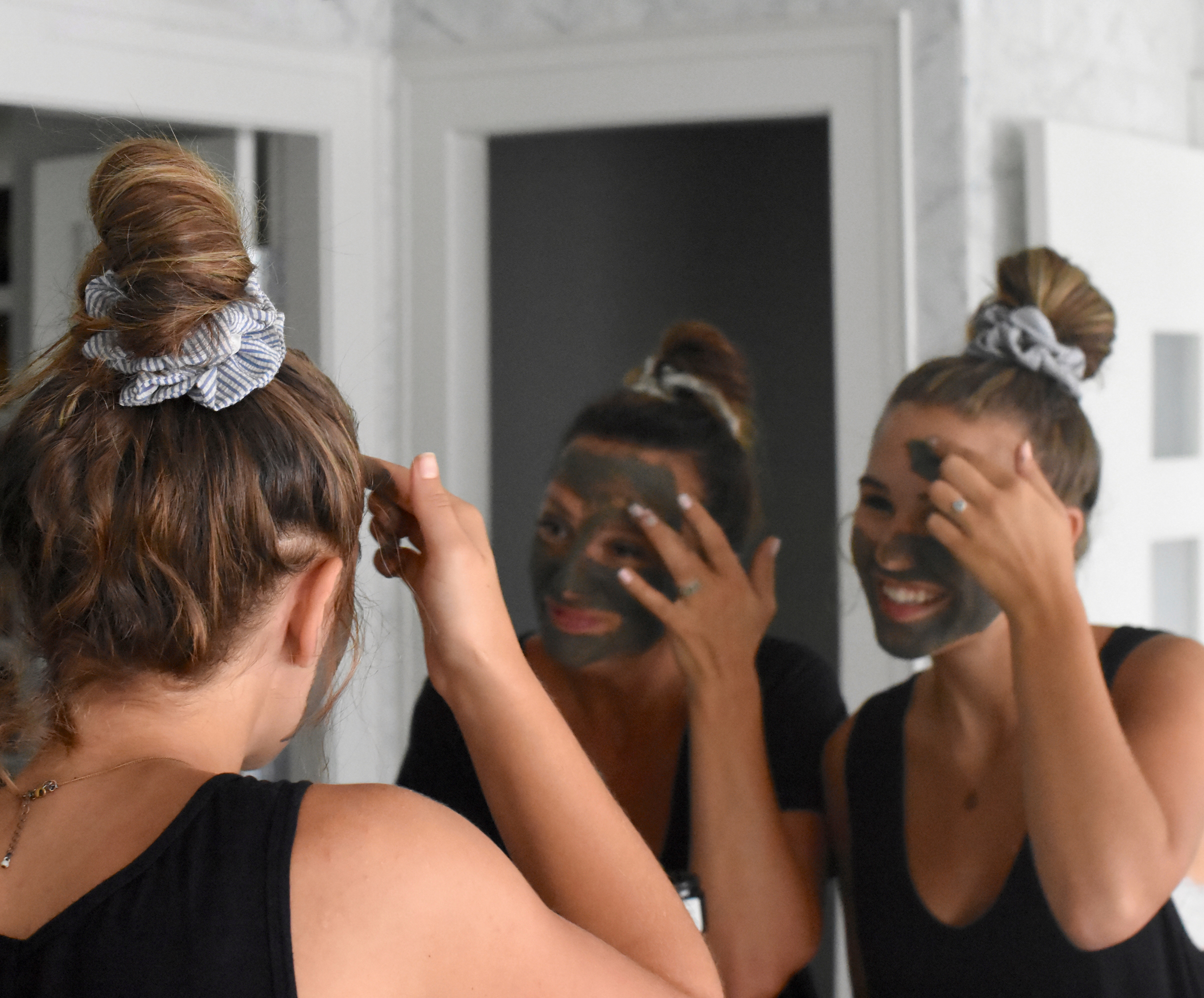 Are you envisioning a family reeking of fragrance and creams?!? Lol. Each has its purpose and use in our household…usually not all at once! What excites me about this list is that I feel like we've made some changes to ensure that there are more healthful, natural products that we have at the ready. As I said, it's been a slow transition and I'm sure that there more areas that we could "clean up" but baby steps is the best way to keep it sustainable, don't you think?
Thanks so much for taking the time to read this. Are there some products that you are fighting over in your household?  Wishing you all an awesome long weekend! Eeks…back to school. Laurel xo