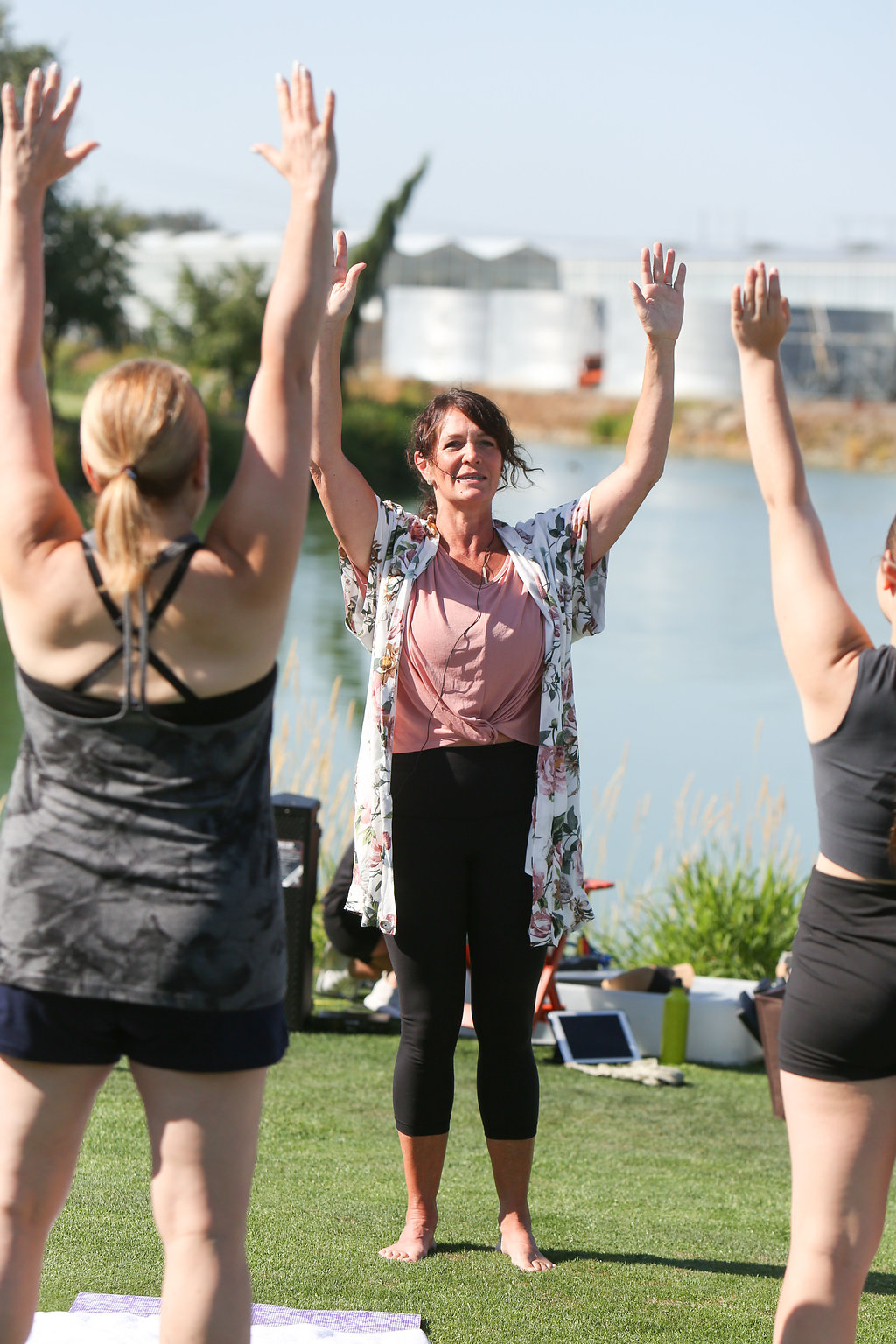 A few weeks ago, Laurel and I hosted a wellness event at our farm.  We called it "Morning at the Lake" as we wanted to have a stretch and fitness class lakeside.  Sometimes I think we become immune to the view that we look at everyday.  When people visit our farm for the first time, we are reminded that we are super fortunate to live lakeside.  The event was open to anyone and everyone and we actually sold out and had a waitlist!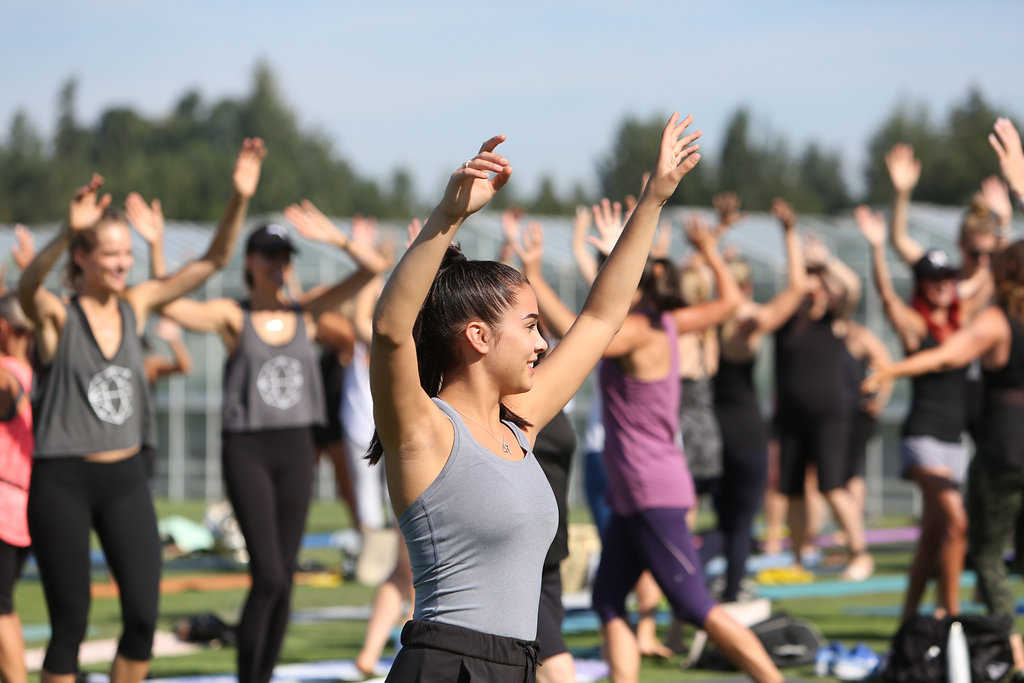 We had a few reasons that we wanted to host the event…
We love connecting face to face with our online community.  We loved that we had people attend that we had never met before and old friends came too!  It was an amazing group of ladies!
We wanted to encourage our followers to "move" in a different way and try something new.  Dori Hill, the fitness instructor, led a fusion-type class that included some mat work, stretching, barre and dancing.  I find that I'm more willing to be active when I find something that I love doing.  So this gave people a chance to try a number of new things!
We wanted to share our love of amazing local food!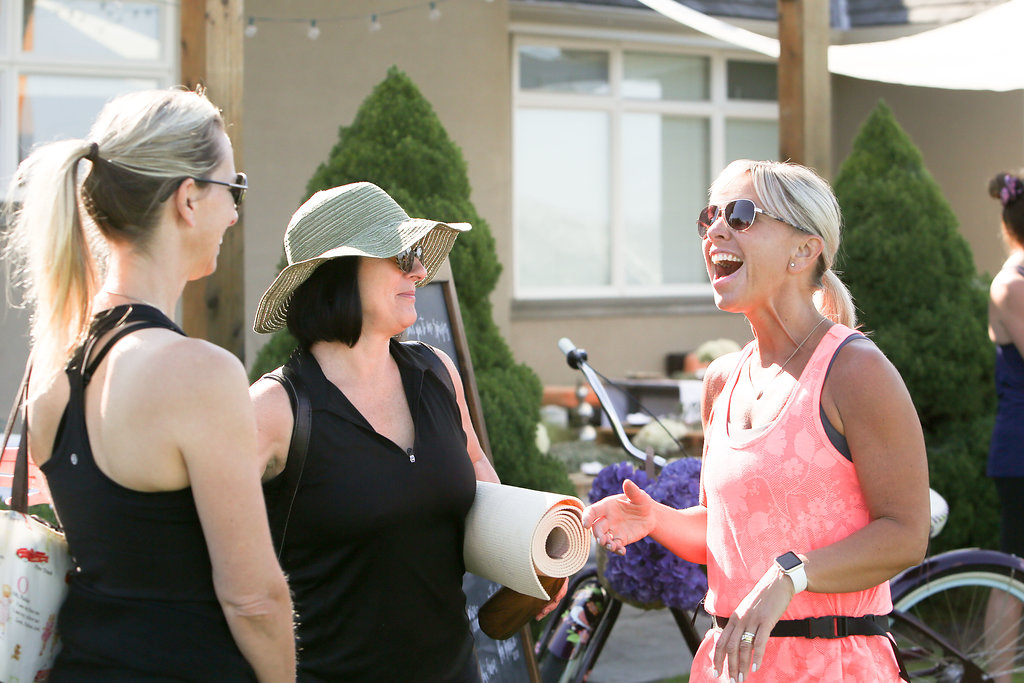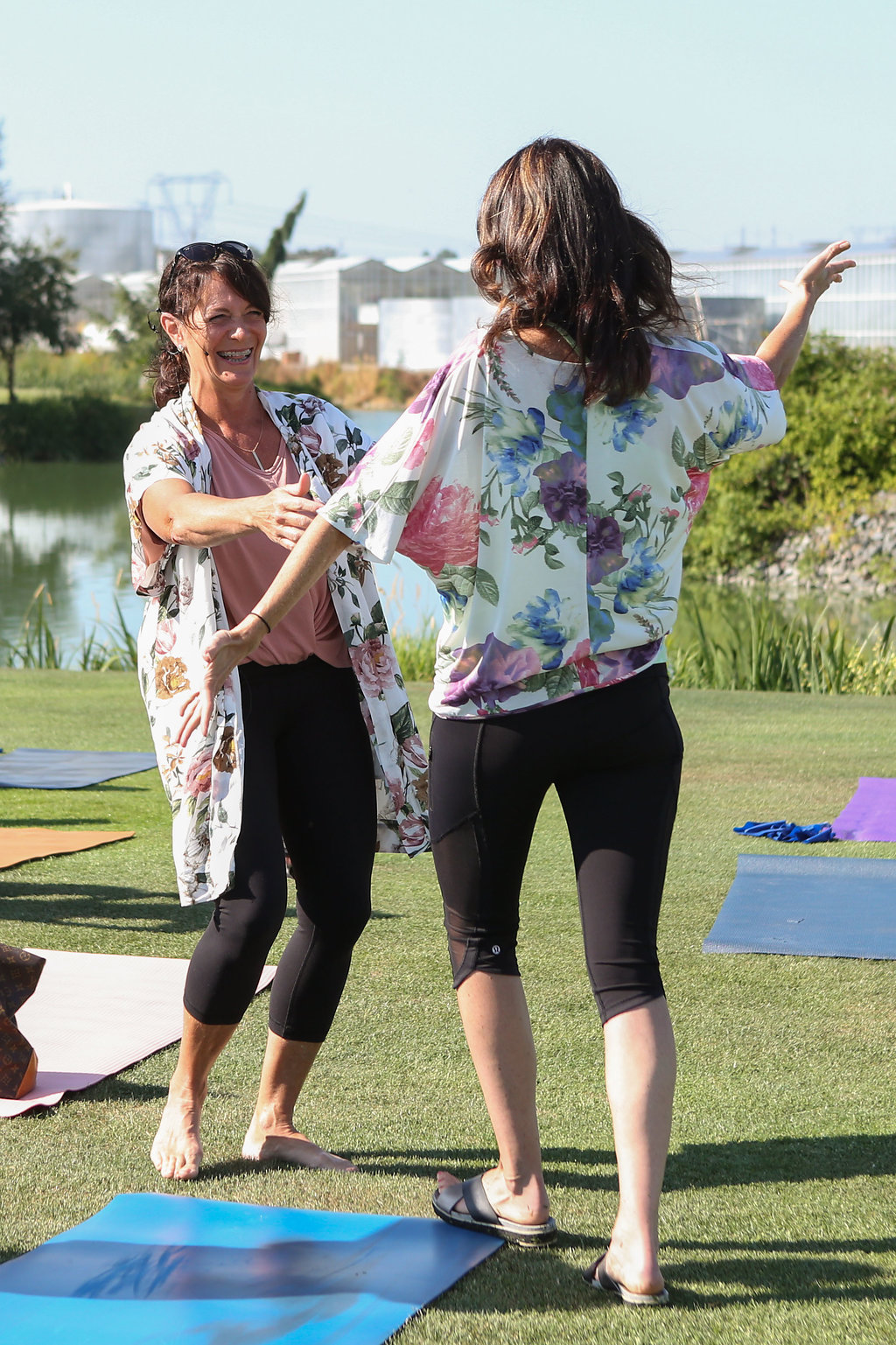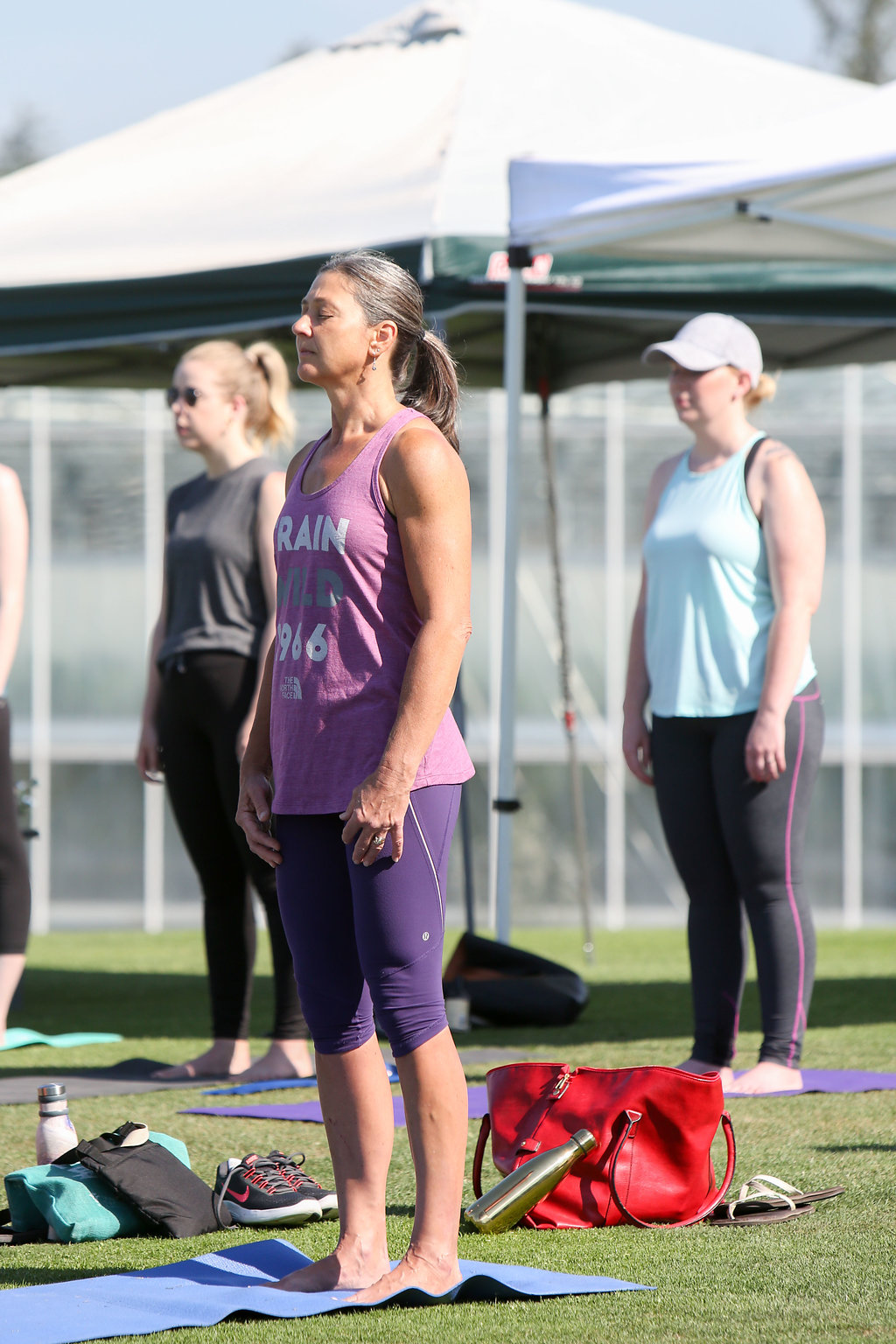 The morning consisted of the class, followed by post-workout smoothies supplied by The Habit Project and a yummy brunch prepared by Jessica Germaine of Lavender + RYE.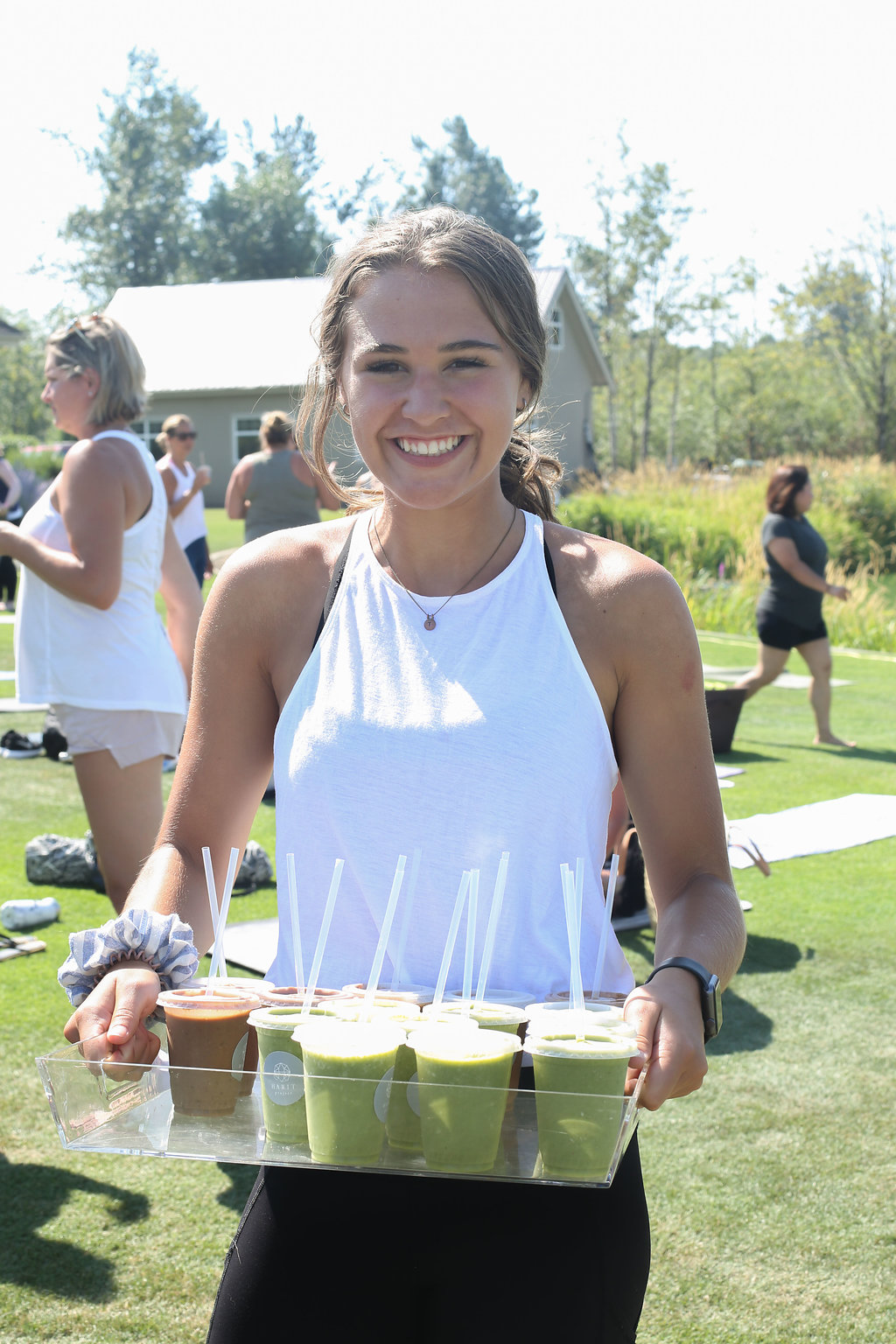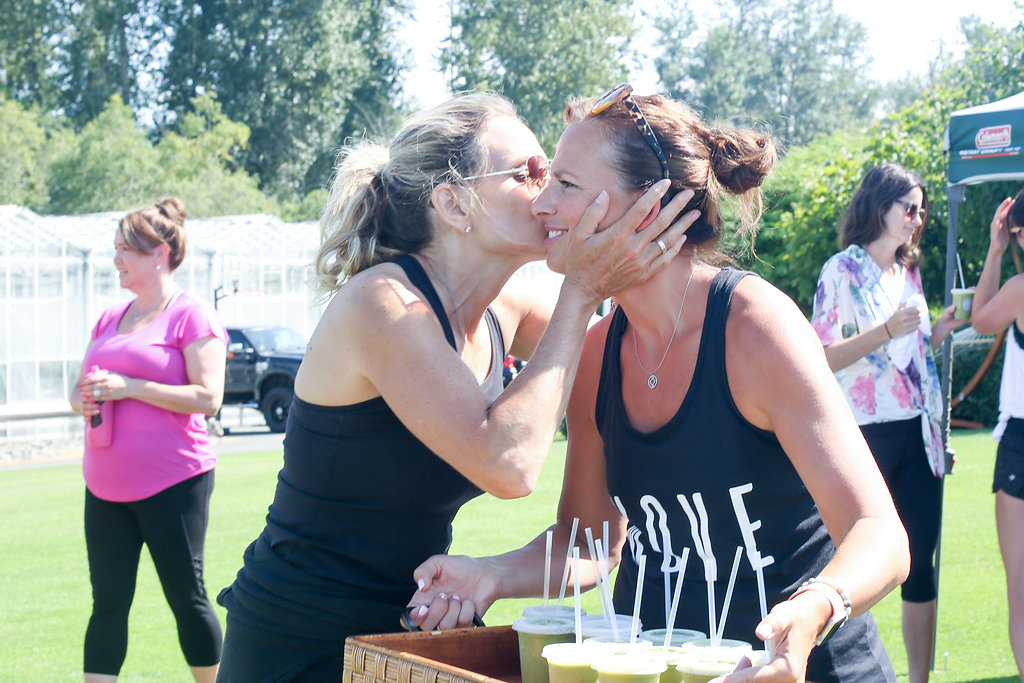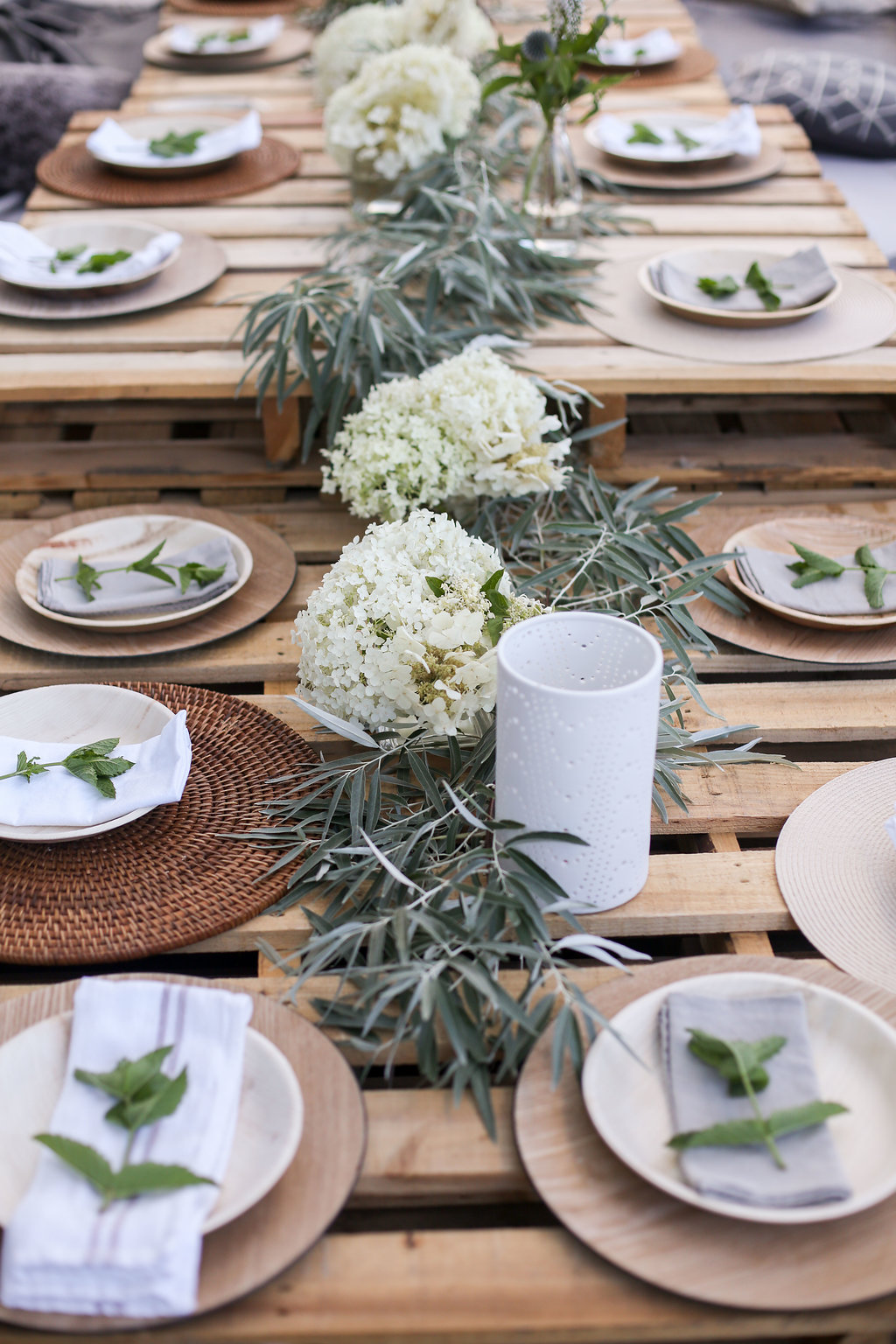 Here was the brunch menu…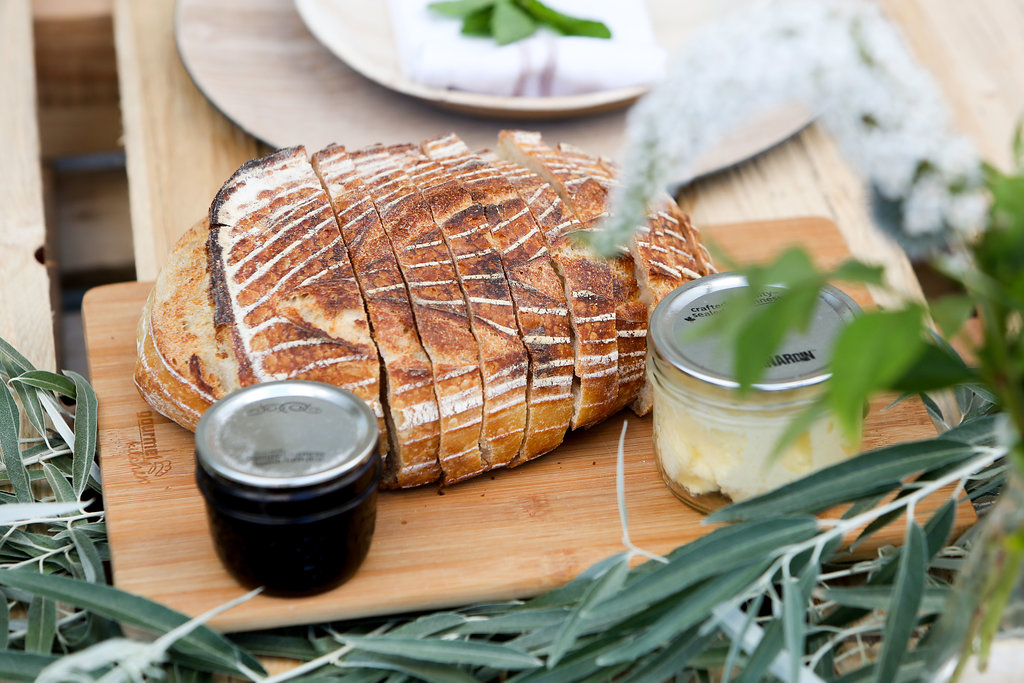 Toast bar with homemade bread by Jessica, avocado, tomatoes, cucumbers, radishes, sprouts, pickled cabbage and onions
Sweet potato corn hash with mild Italian chicken sausage and eggs 
Garden greens with lemon dressing
Yogurt bar with fresh blueberries and blackberries, cardamon peaches, strawberries in balsamic syrup,
homemade granola made by Laurel, honey, and various nuts and seeds
Sugared scones and ginger white chocolate scones with butter and assorted jams
Sour cherry ricotta cake
Lavender lemonade
Coffee bar with iced and hot beverages, including lavender lattes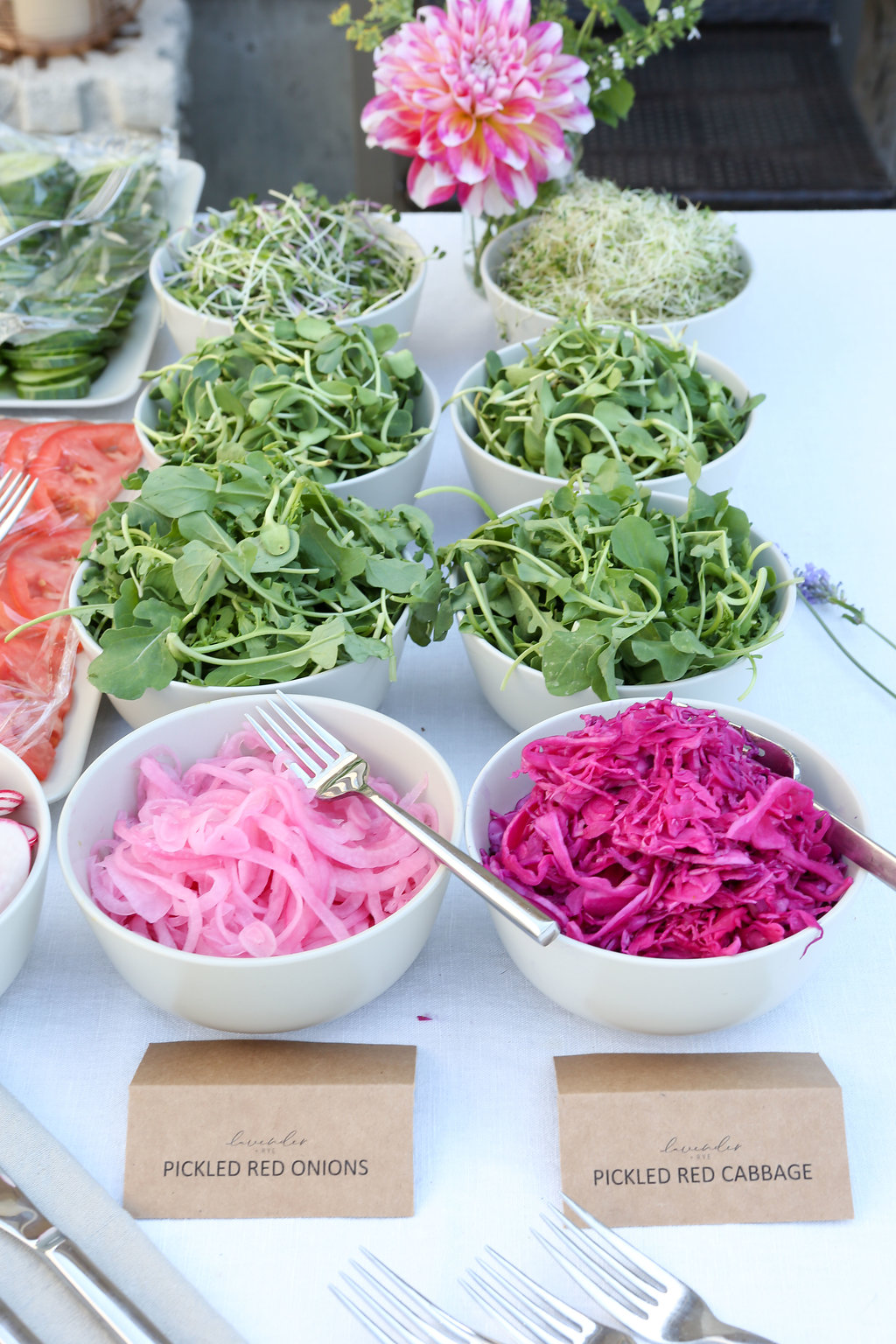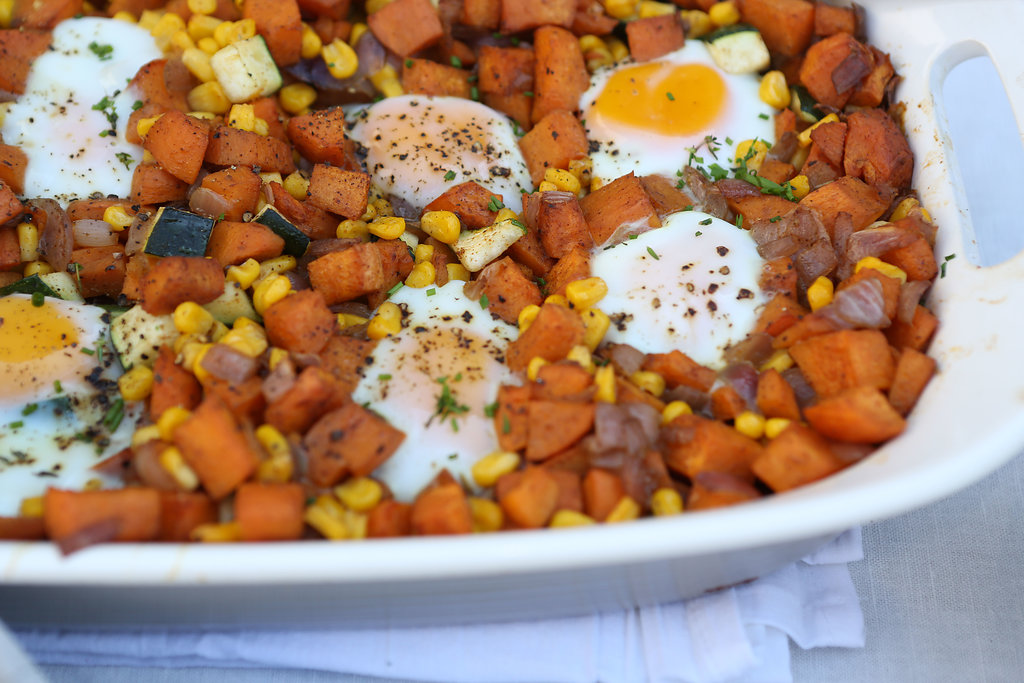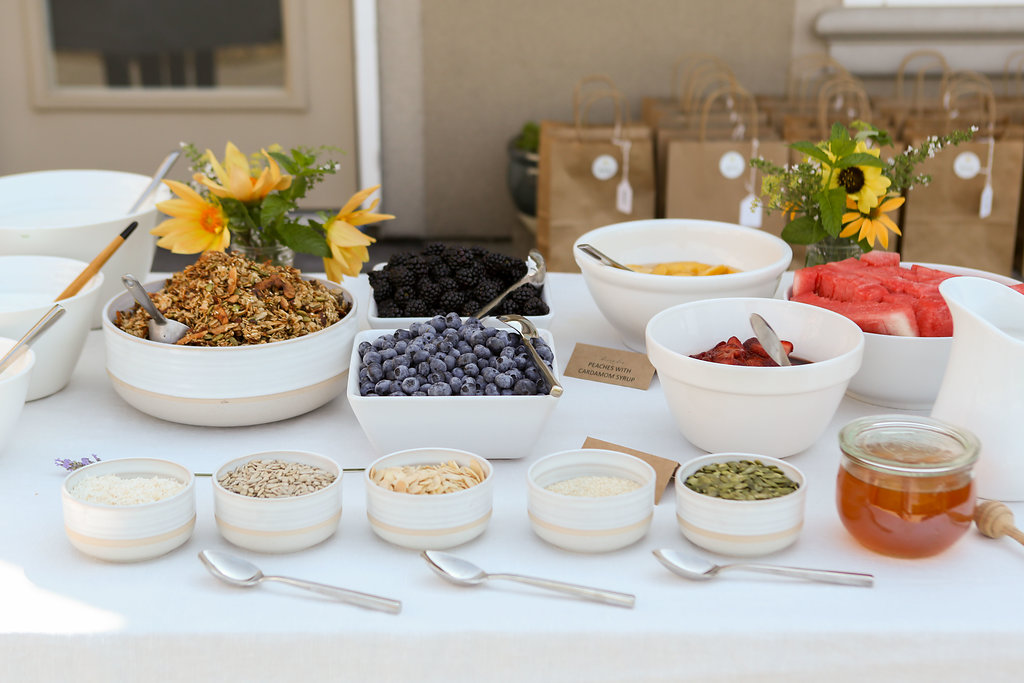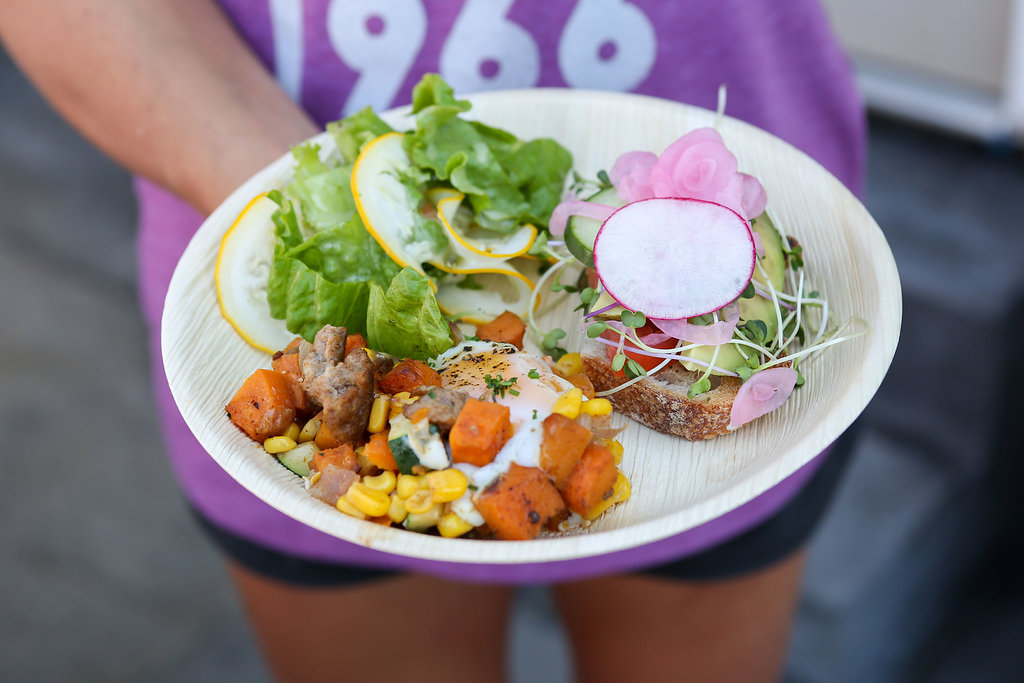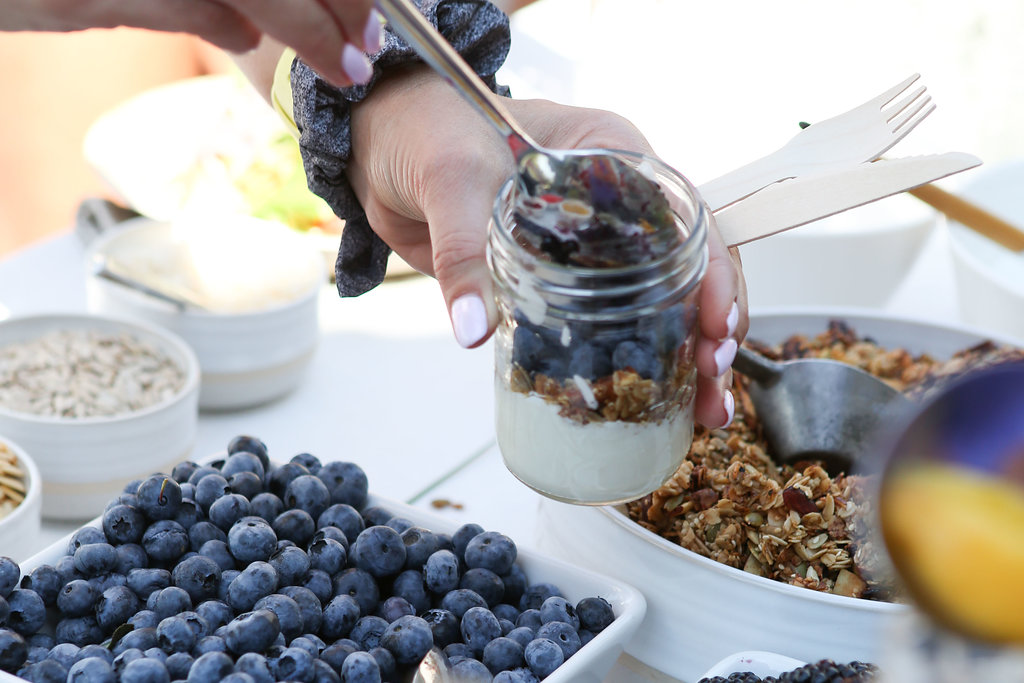 We were so fortunate to have many of our favorite local suppliers help us out with ingredients for our brunch…  Lepp Farm Market, Anita's Organic, Nutriva, and Rossdown Farms.  And Chestnut Springs donated sugared scones and Purebread supplied Ginger White Chocolate scones…soooo yummy and worth every last carb!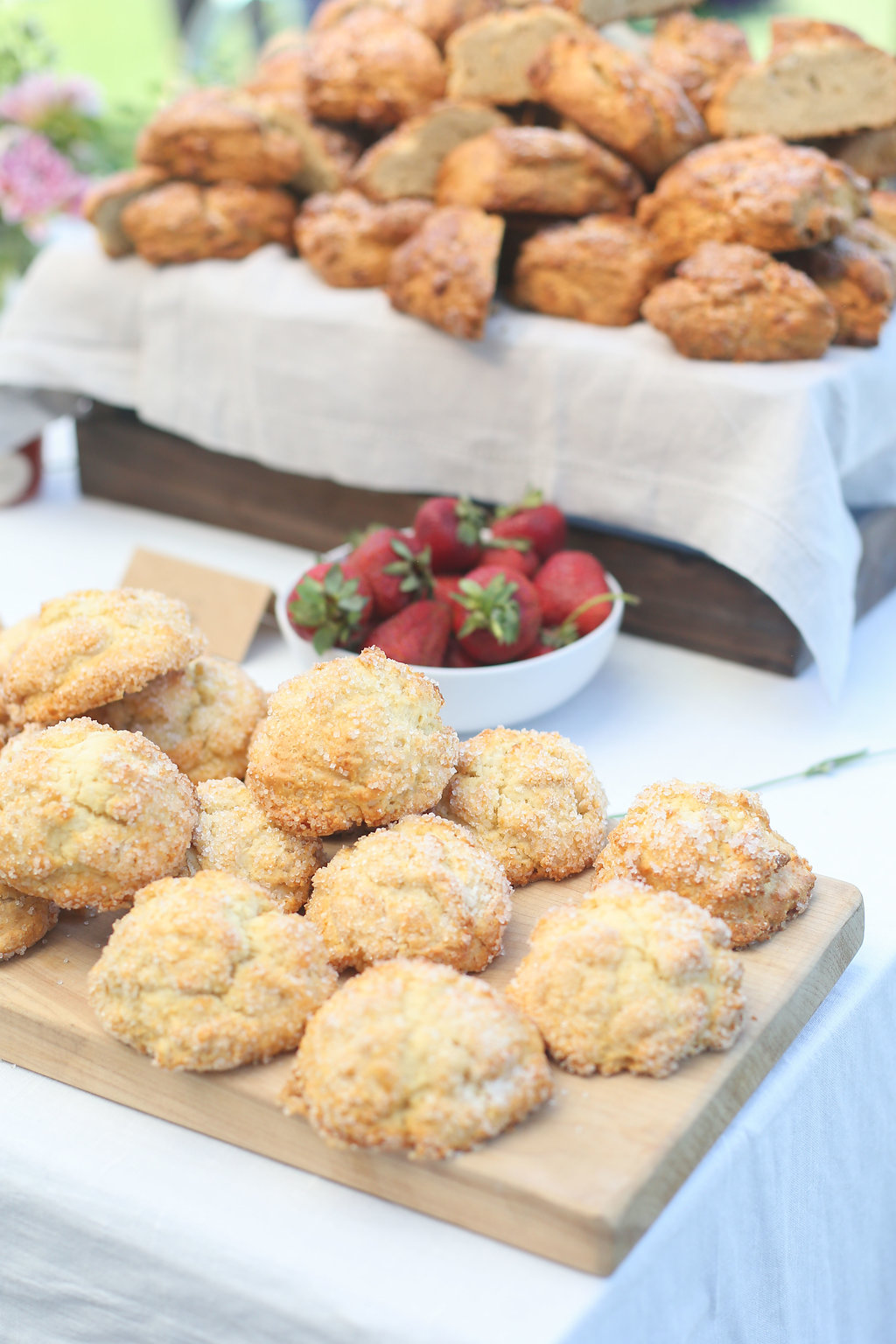 Jessica of Lavender + RYE will be posting all the deets from the brunch very soon!  We will let you know when the post goes live.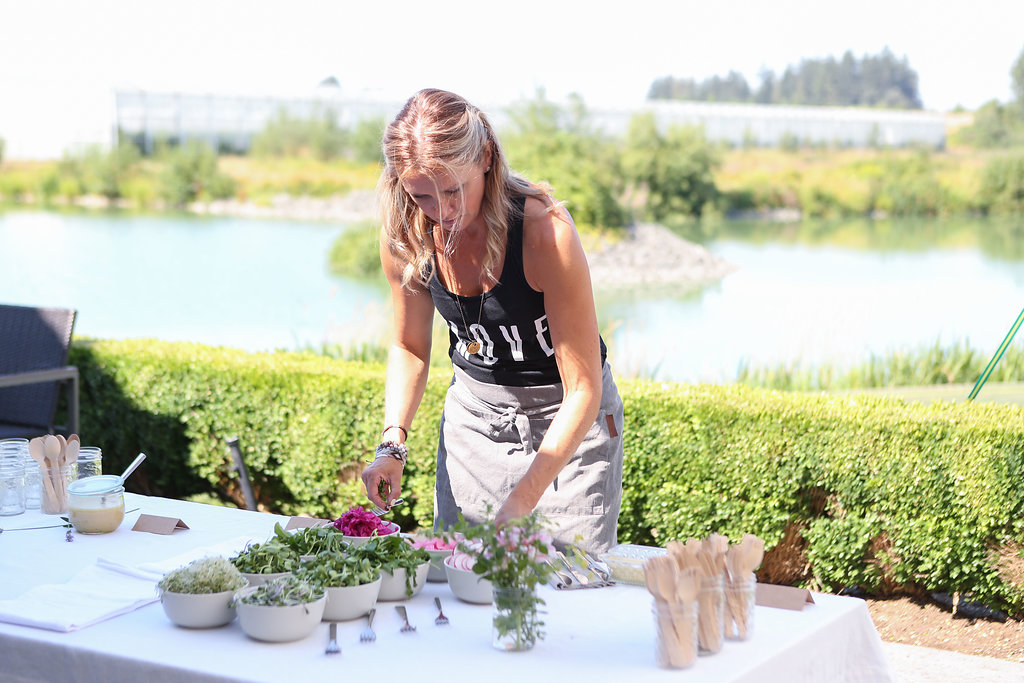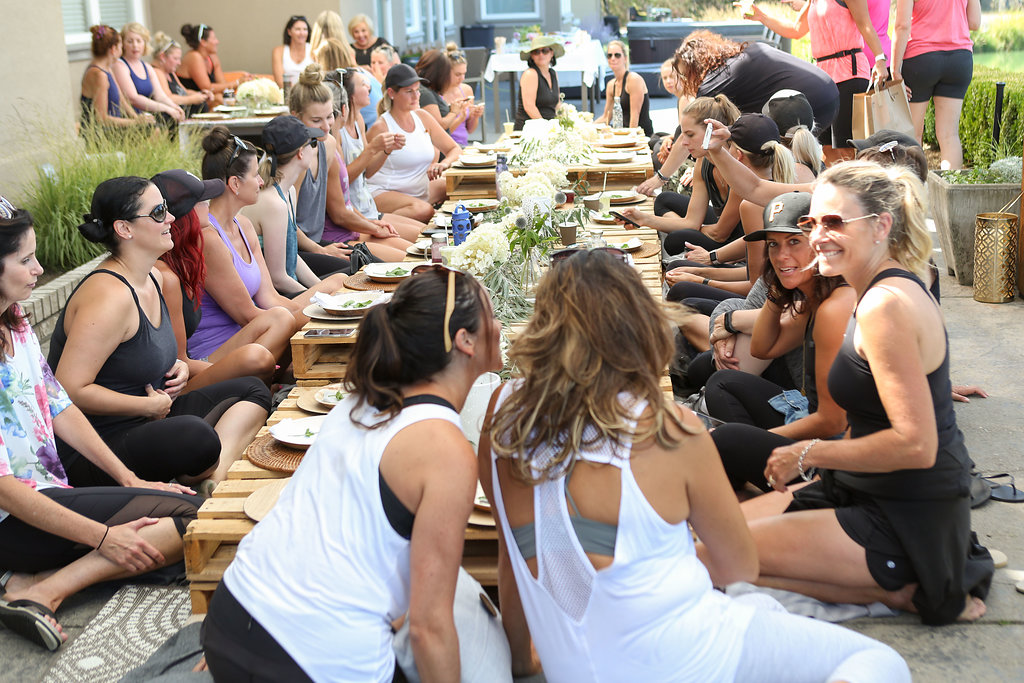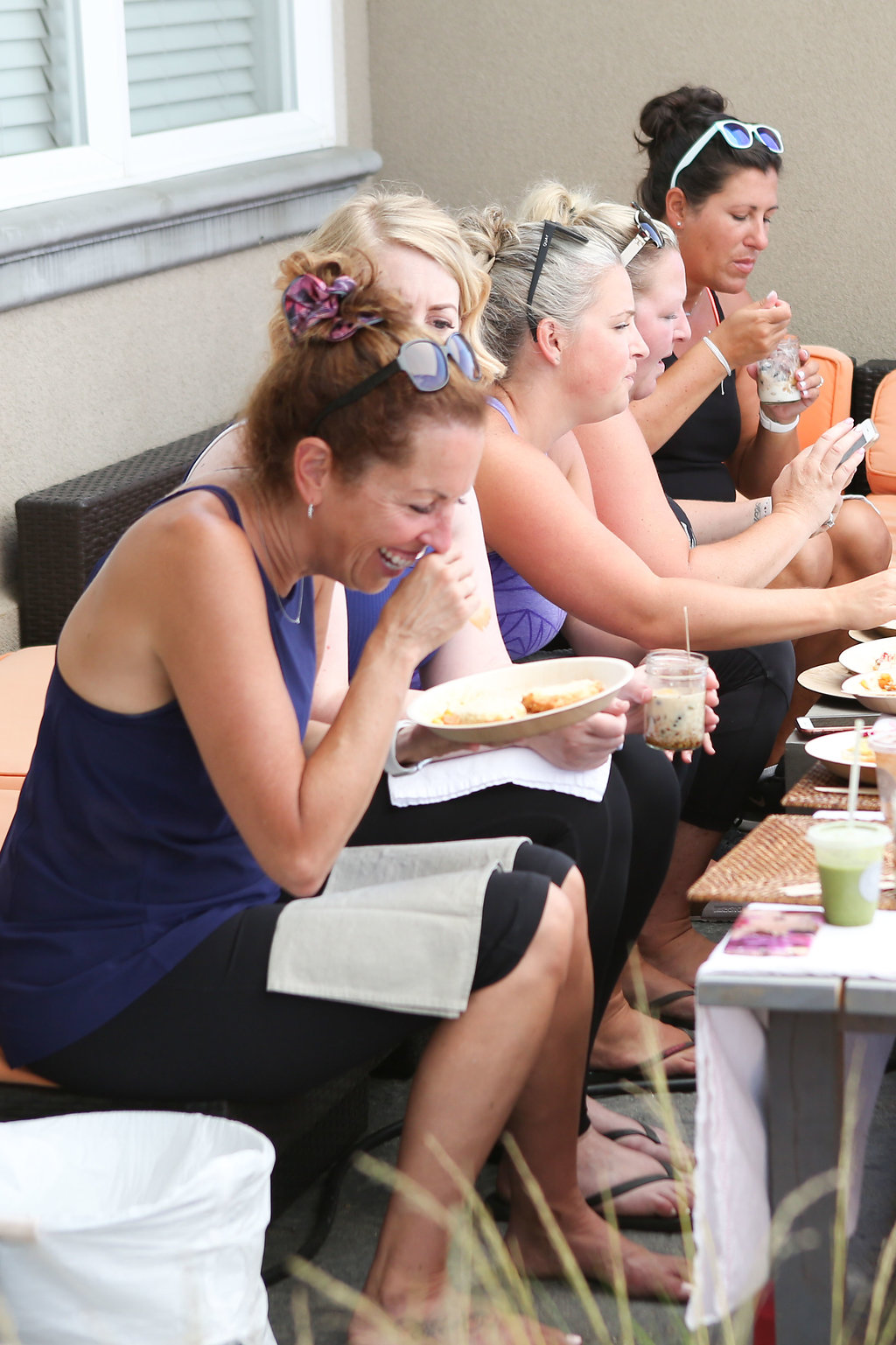 We had a ton of door prizes to giveaway and had fun asking questions of the ladies to find out who might win!  We found out that someone got up that morning at 4am and that a lot of people actually carry their passports with them daily!  Thank-you to our door prize donors withinUs, Blue Buddha Designs, Lindsay Sealey, and Alyssa Short with her Lovenote necklaces.
Everyone went home with a goodie bag with a "MOVE" tank sponsored by Alliance Clothing, a cookie from The Cake Mama, $20 off from Spud, a bag of peppers from our farm, Greenhouse Delight, a free class from Dori Hill and a discount on jewellery from Blue Buddha Designs.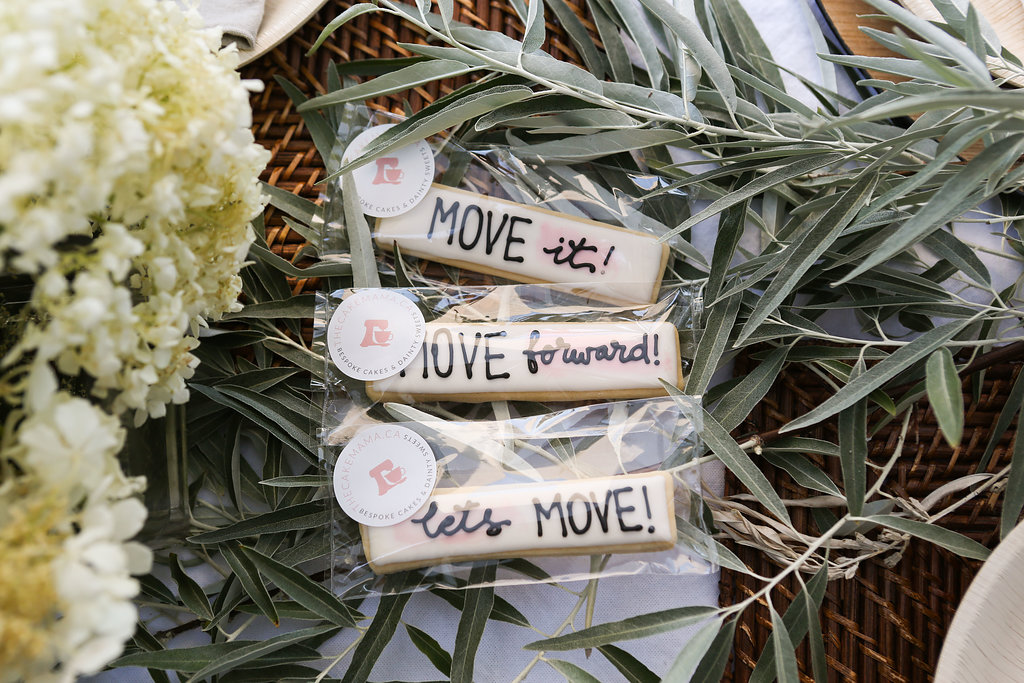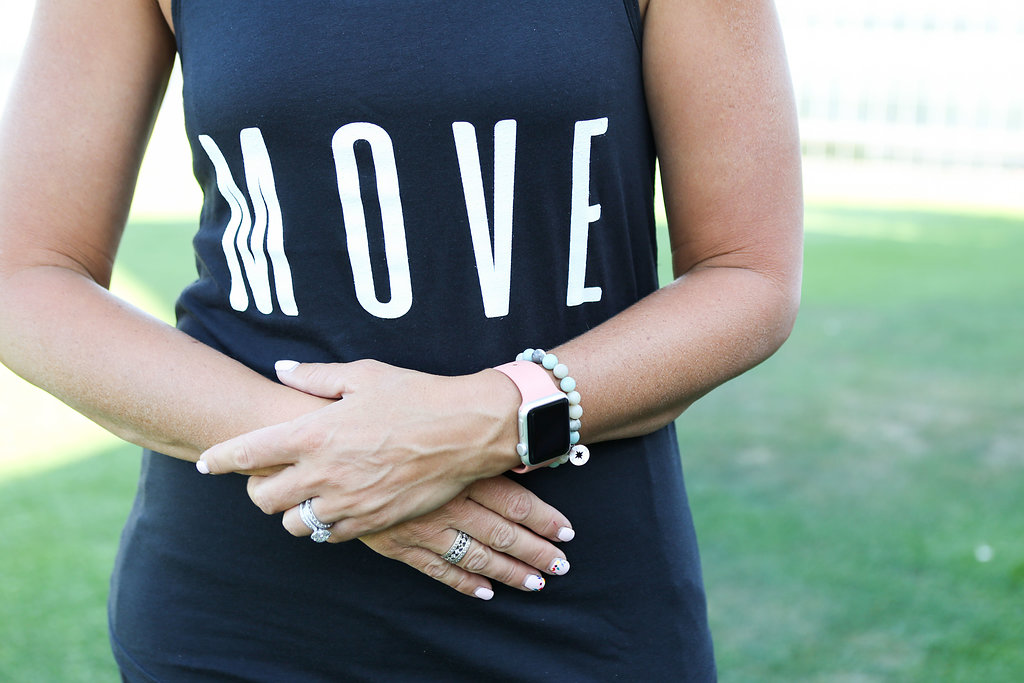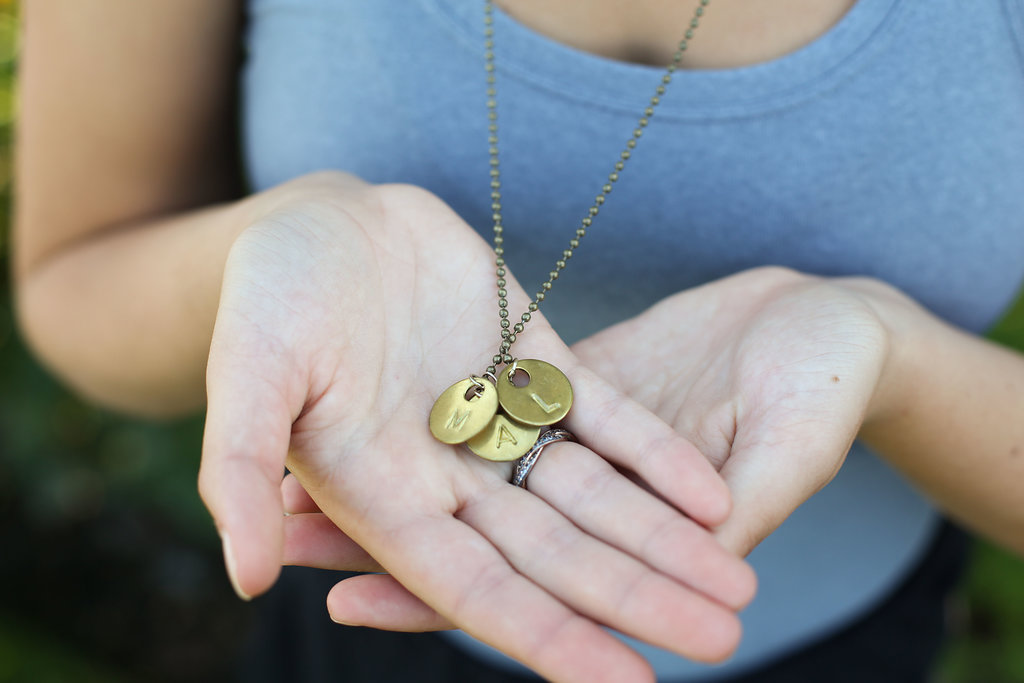 Thank you also to Emily Cuthbert Designs for the amazing chalkboard and lettering with all of our sponsors!  So charming!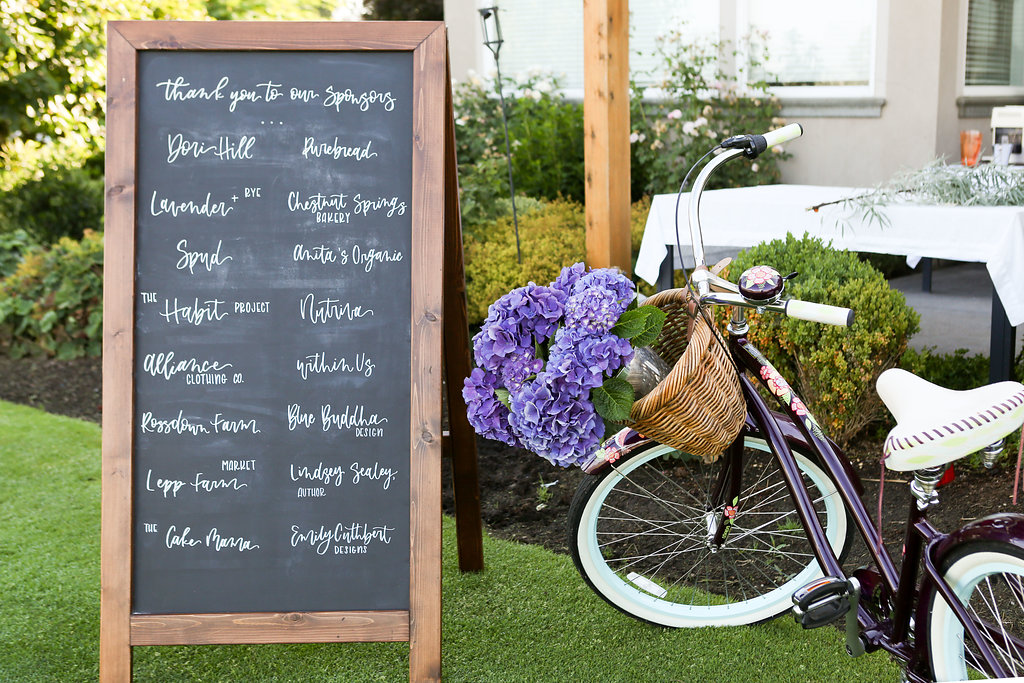 We were so thankful to have Rachel Ludwig on hand taking pics all morning!  She truly captured the vibe of the morning.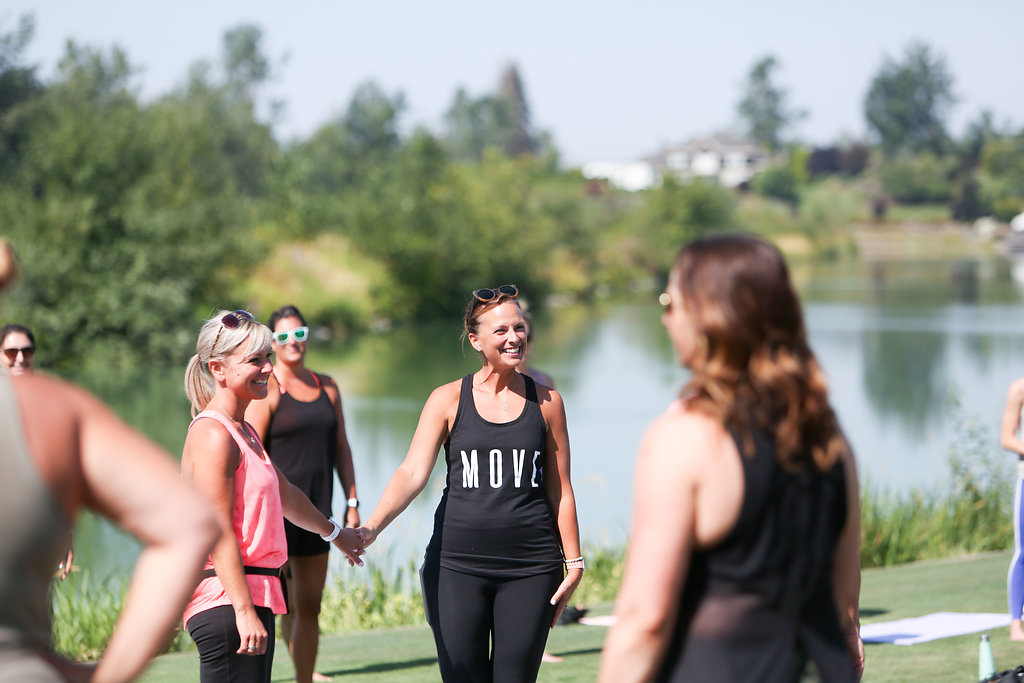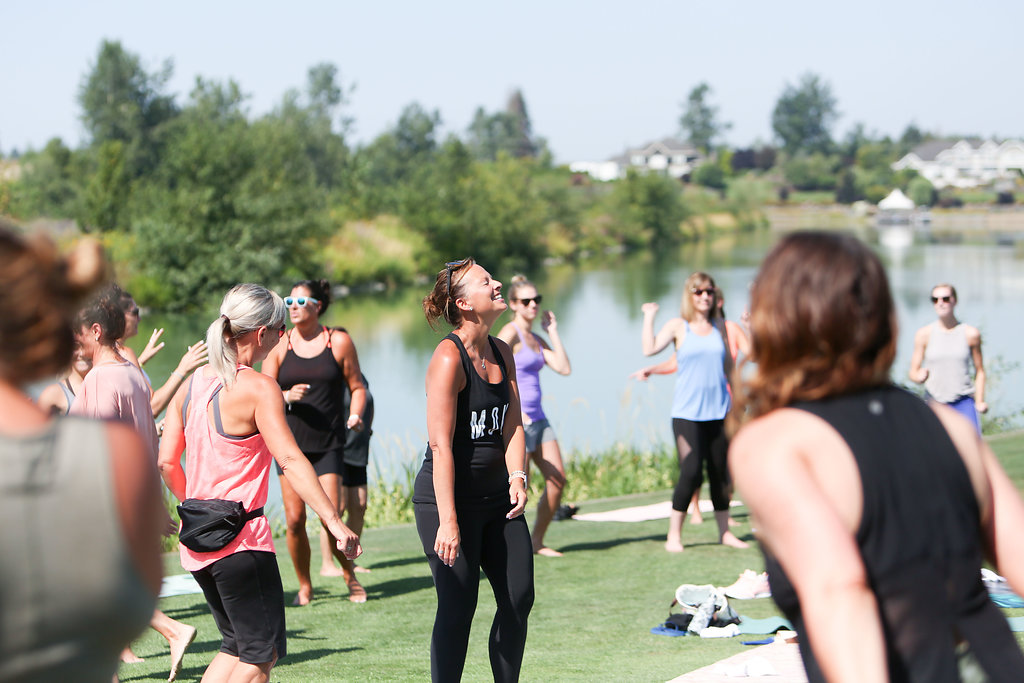 We hope to host more wellness events in the near future.   It was so rewarding after to hear about women who had made connections with other women that they hadn't met before and we would love to create more opportunities to turn our online community into real life community!