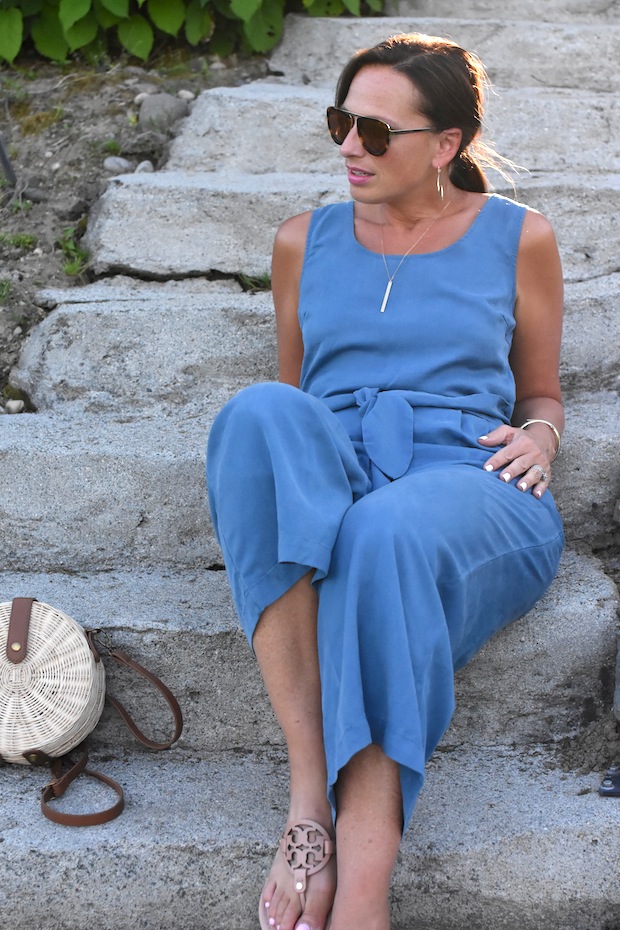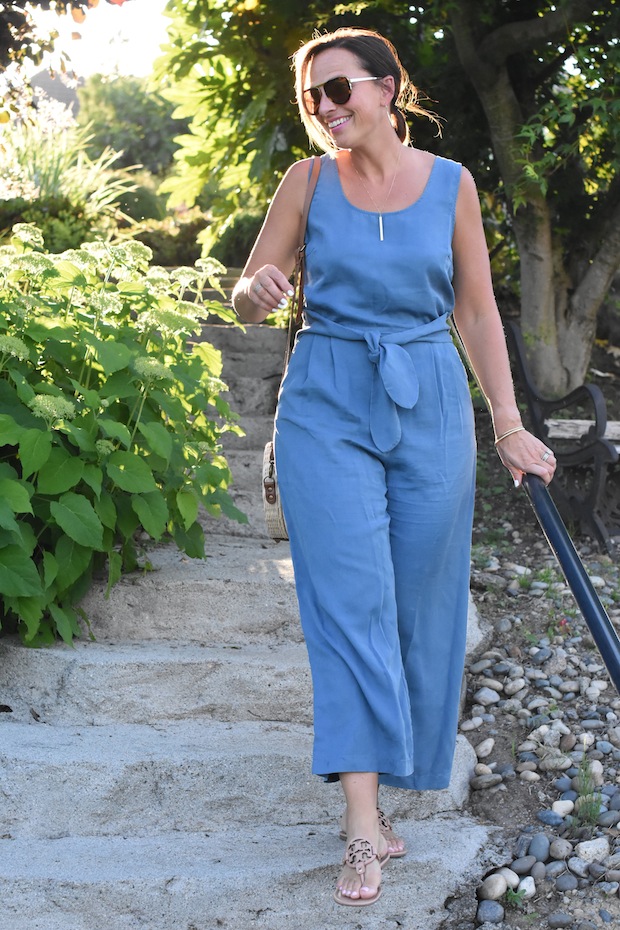 It's officially summer. My favourite season of the year. Hands down. I know many of you are Fall lovers, but guys, how can you not completely live for sunny hot days??
I love being able to throw on an easy breezy dress and sandals and run out the door.   Ok so it's dress season but don't forget about it's cool cousin, the jumpsuit. The ease and movability is super awesome and it's nice to have some variety in your wardrobe as well. Jumpsuits have the versatility of working day to evening with the change of shoes and accessories (wedding season anyone?).
I've put together some low to high priced picks that will hopefully satisfy all budgets…and likes? #fingerscrossed. There are so many cute jumpsuits out there! Be mindful about length and width of the pant leg. Taller bodies can pull off more width, whereas those who might be less tall will rock a more narrow cut jumpsuit.

DARK: | Simons Polk Dot Jumpsuit $49.90 | J Crew Wrap Tie Jumpsuit * 30%off right now with code SHOPSUMMER $162 | Shopbop Cropped Jumpsuit $172.72 |
STRIPES: | Gap Stripe Jumpsuit in Linen $89.95 *40% off online with code GAPHAPPY ($53.97) | Urban Outfitters Tie Back Jumpsuit $89 | Bella Dahl Strapless Fray Jumpsuit $212.39 |
WHITE: | Urban Outfitters Tie Back Jumpsuit $99 | Nordstrom Cami Jumpsuit $167.01 | Shopbop Tie Up Jumpsuit $275.02 |
BLUE: | American Eagle Wide Leg Jumpsuit $65.99  (now on sale $46.49)| Zappos Belted Jumpsuit $159 | Bella and Wren Over Dyed Jumpsuit $238, purchased in-store |
PATTERNS: | H&M Patterned Jumpsuit $29.99 | Free People Printed Jumpsuit $168.96 | Anthropologie Green Striped Jumpsuit $168 US |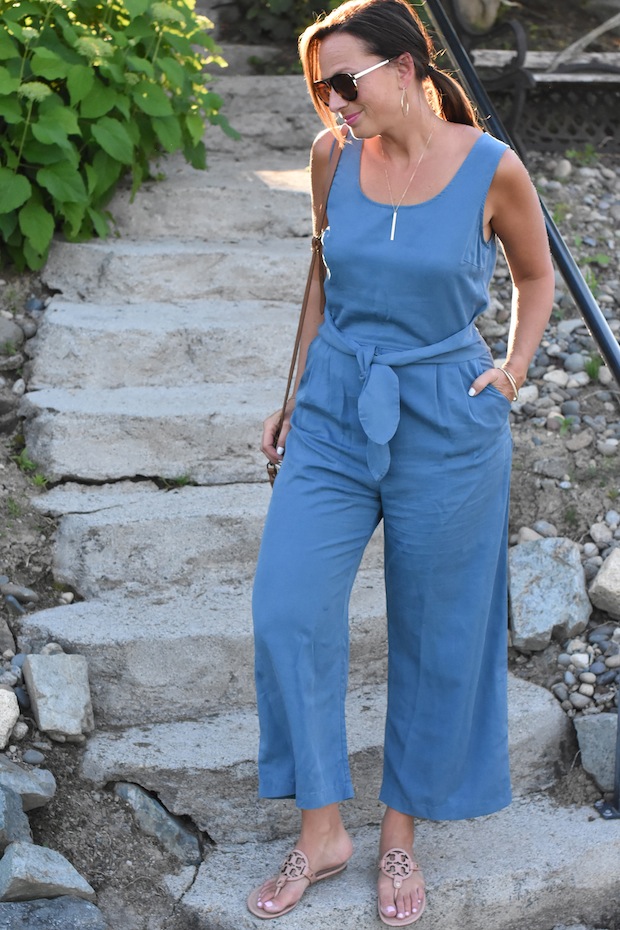 Outfit: Jumpsuit, featured in the above list from Bella & Wren | Sandals | Necklace |
Thanks so much for reading…happy jumpsuit shopping! Have a FABULOUS weekend…hip hip hooray..summer is here! Laurel xo