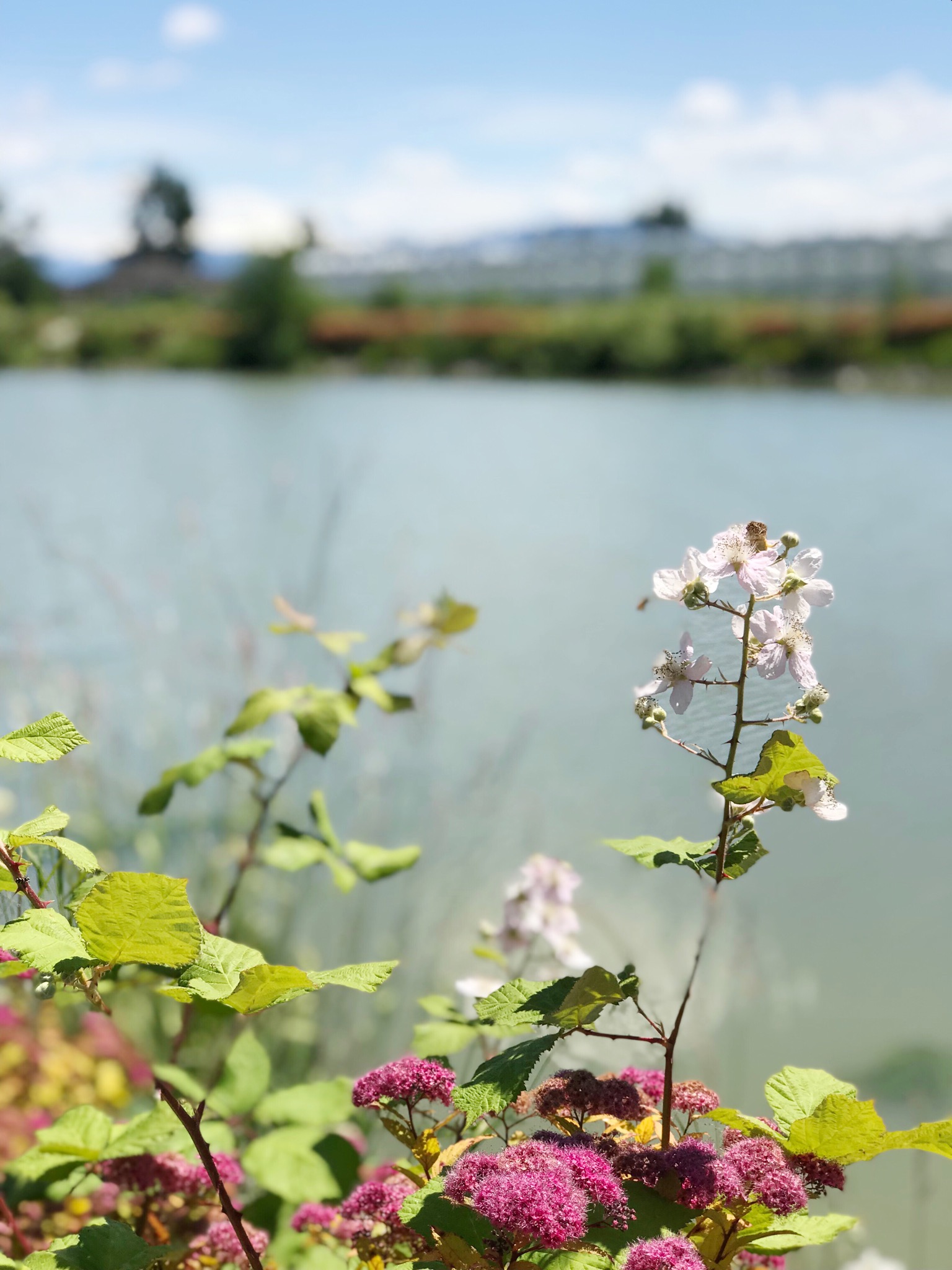 Summer is almost here!  YESSSS!! This is the first summer in a couple of years that all of our kids will be home!  In fact, we are heading to the island this weekend to bring Mac home.  I have to admit that I'm impressed with myself that I survived the entire school year with him being away 😉  Anyways, I'm really looking forward to all being together and doing some fun things together as a family this summer.
I know that this summer will look different as the kids are older, driving and, in general, have lives of their own.  So our summer bucket list will look much different that it did 3 years ago.  That being said, I wanted input for everyone as I was curious about the kinds of things that they would want to do.  I gave everyone a piece of paper and asked that they write down 2 or 3 things.
Okay, here are some things that made the list…
 GO FOR SOME HIGH END ICE CREAM.  My Vancouver picks would be Earnest Ice Cream (London fog and salted caramel), Soft Peaks (organic soft serve with honeycomb), Rain or Shine (waffle taco Tuesdays), and Mister (creme brulee liquid nitrogen ice cream).  I also love the experience at La Casa Gelato.  They have 238 flavours and taste-testing is encouraged.  I've tried some pretty crazy flavours there like wasabi and garlic.  The fun is in seeing which flavour everyone picks!  And now they are serving gelato long johns! And their pink wall is the perfect place to get that IG photo.
GO TO THE DRIVE-IN.  This has been a long-standing tradition for us.  We go with 3 other families to the Twilight Drive-In.  Half the fun is packing the truck up and saving spots to ensure we all get to park by each other.  The kids often play football as we wait for the movie to start.  And Jason is known to head to the concession at midnight for onion rings and I usually fall asleep halfway through the second movie!
VISIT THE OTHELLO TUNNELS.  This is on Dylan's list.  It's almost embarrassing that we have never been there considering it's only about an hour from where we live!  The Othello Tunnels are just east of Hope, B.C.  There is a flat, 3.5 km loop trail with lots of great places for photo ops along the way.  Pups are welcome on leashes.  I envision us packing up in the morning with the kids and their friends, stopping at Blue Moose Coffee in Hope, and then heading out to the tunnels.  If you are looking for other hikes in the Greater Vancouver area and beyond, this is a great site to check out.  Lindeman Lake is on Mac's list and Lynn Canyon is on Jason's.  All Trails is my go to site (they also have an awesome app), to find trails when I'm travelling.
RIDE UP THE SEA TO SKY GONDOLA.  This is Jason's pick.  The Sea to Sky Gondola is in Squamish about 45 minutes north of Vancouver.  There is a lot of hiking in and around the area, you take a walk across the suspension bridge or you can do a yoga class with an amazing view.  Check out their event calendar for beer tastings and dinners.
SPEND A DAY AT THE PNE AND PLAYLAND. This is on Jason, Berkeley and Dylan's lists, so we will definitely be heading out there!  Mini doughnuts here we come!  Jason loves going through the Show Mart building to see all the latest home gadgets and the kids are all about the rides at Playland.  I have memories of going to the PNE as a kid and watching the Smash Up Derby and the Lumberjack Shows.  Playland is currently open, and the PNE opens Aug. 18.
HOST AN OUTDOOR MOVIE NIGHT.  We have one of those blow up movie screens, but really you can hang a sheet, or even better, a painter's drop cloth.  The kids want to invite their friends over to hang out in the backyard.  I'll be on concession duty with popcorn, floats and candy.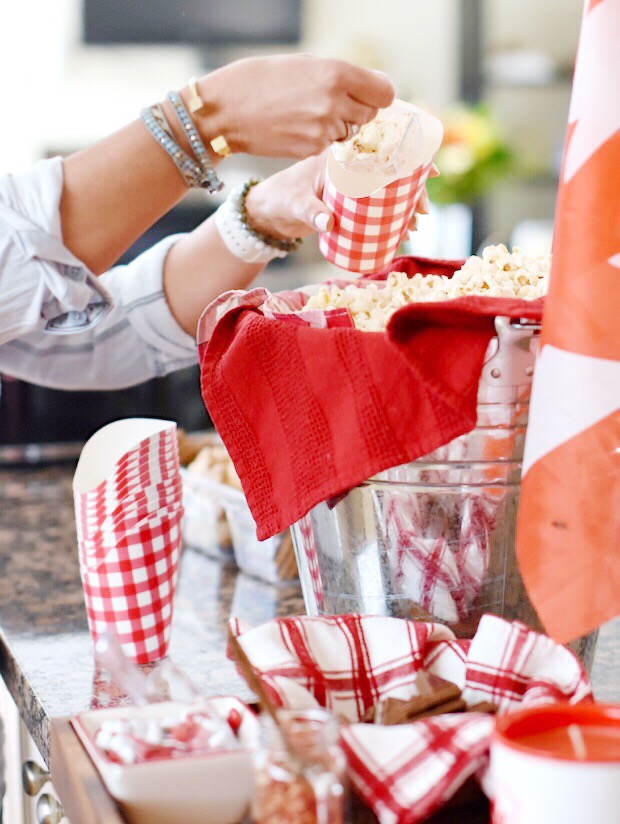 This is an awesome article with 31 bucket list things to do in the Greater Vancouver area.  Some of the suggestions are not up my alley (Fvded in the Park 😉 ), but it does have a fairly wide and comprehensive list with things I had not thought of!
Here is a great printable to keep track of your family's summer bucket list…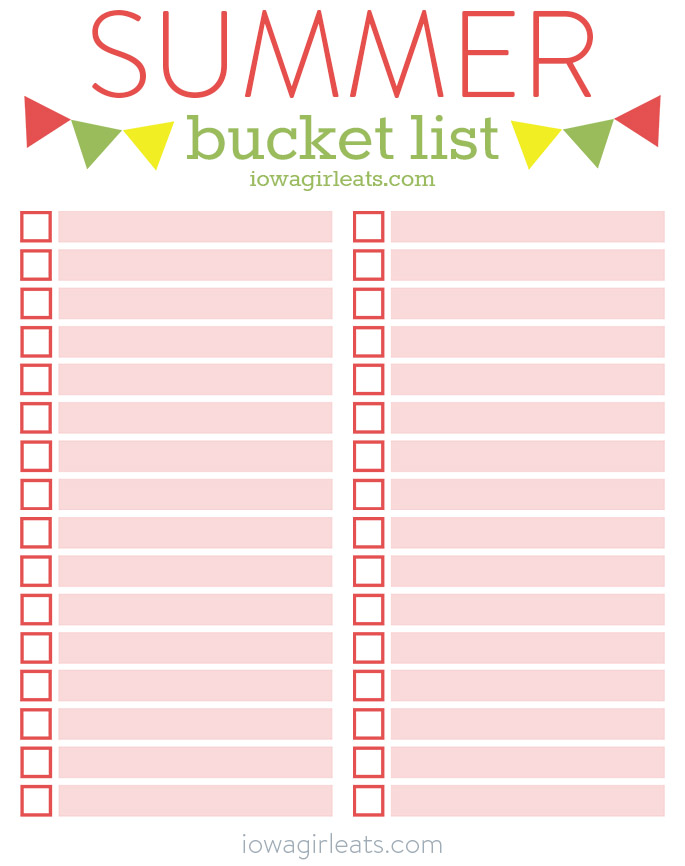 Happy memory making!