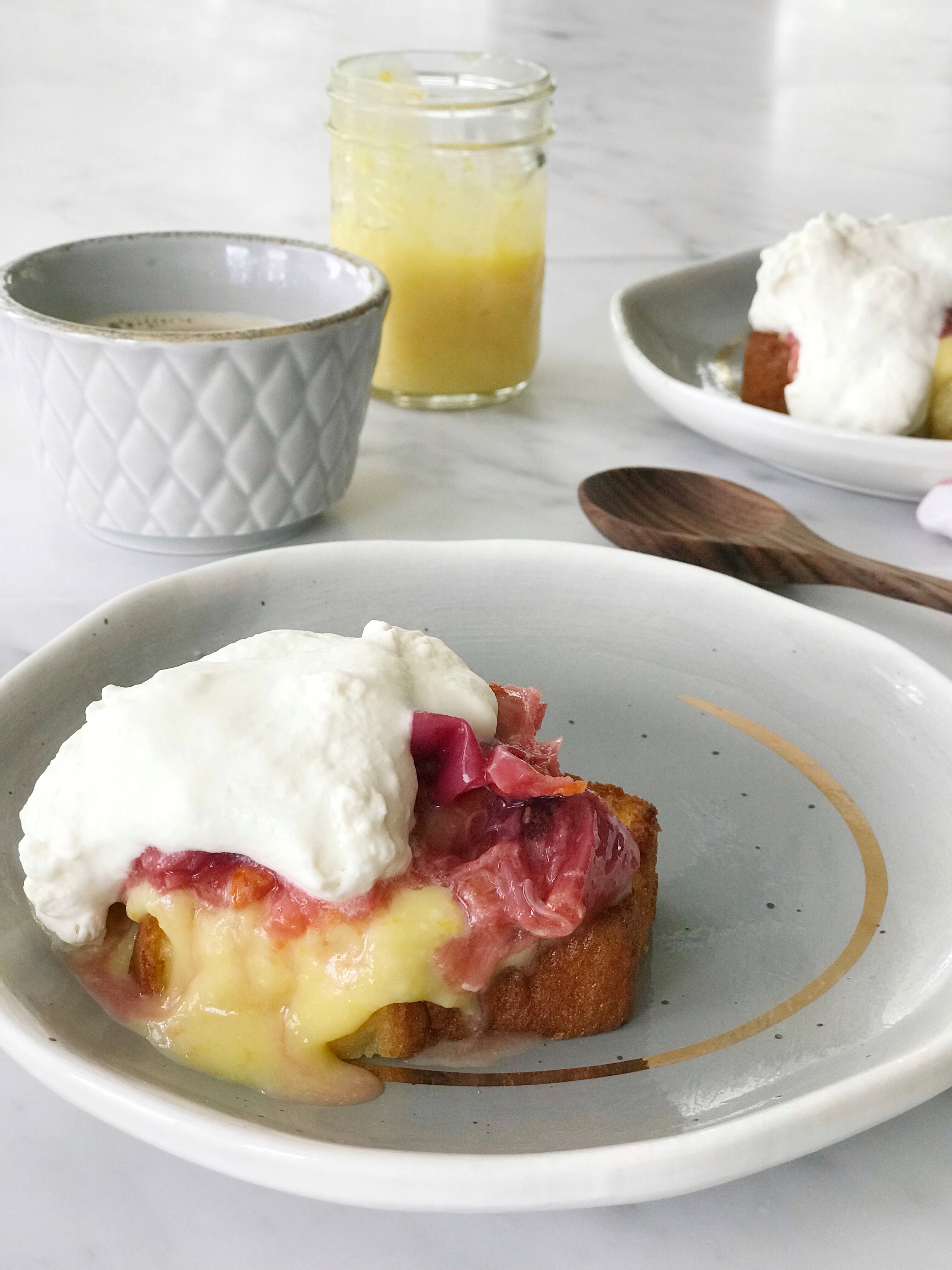 It's rhubarb season!  I wanted to use rhubarb to make a dessert for Mother's Day, so I started brainstorming.  One of my favorite desserts that I like to make is toasted pound cake with lemon curd, raspberries and whipped cream.  That was my jumping off point!  I had pinned this recipe for roasted rhubarb a while back.  Orange pairs so well with rhubarb, so that inspired me to make orange curd instead of lemon.  Ok, I think I had something fairly yummy figured out!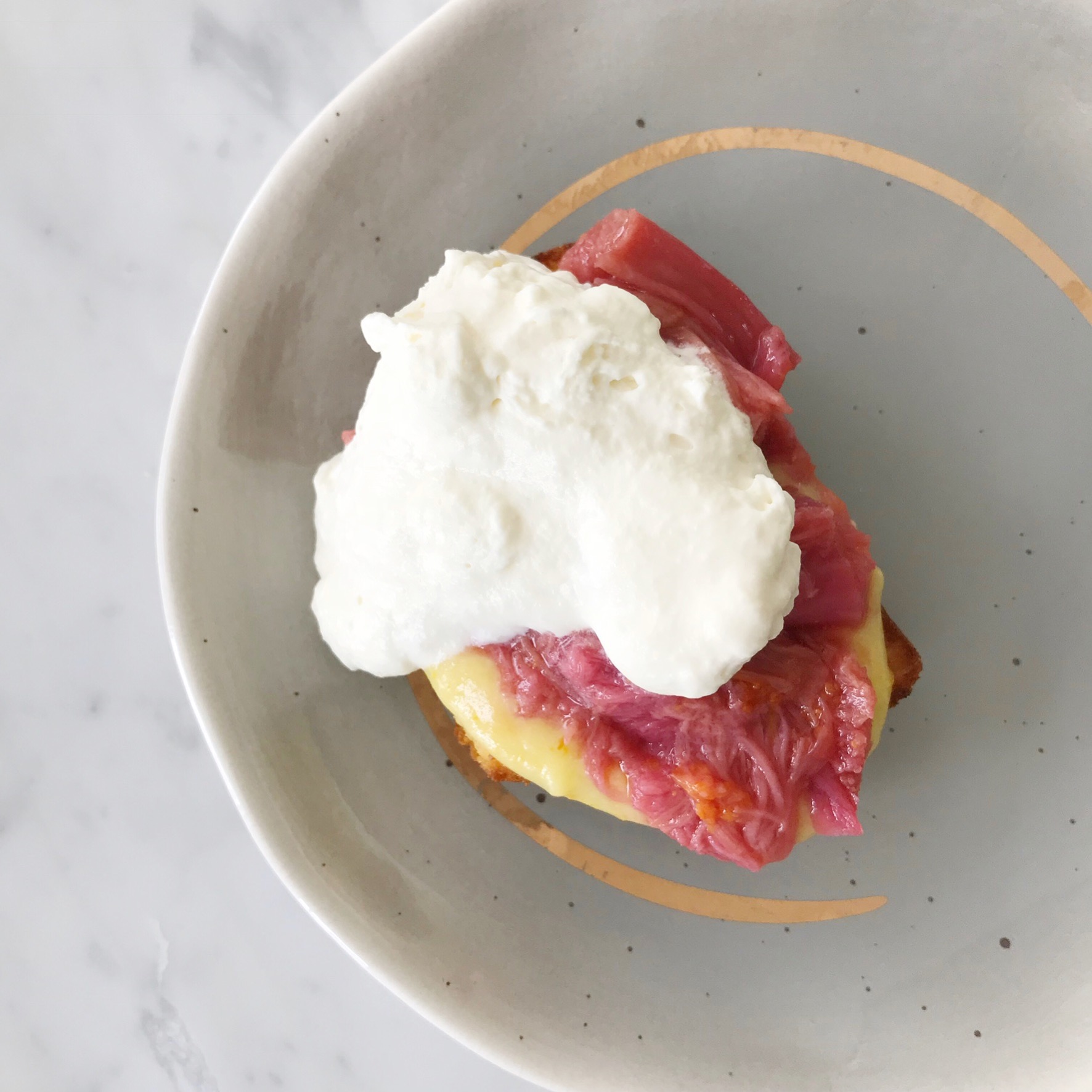 This dessert is great for entertaining because you can make the orange curd in advance.  And I buy the pound cake…that's right!  I buy it.  My favorite has been at Safeway, but they have discontinued it.  This time I used pound cake from Walmart and it was really good.  Toasting it really is the key!  Feel free to make your own as well.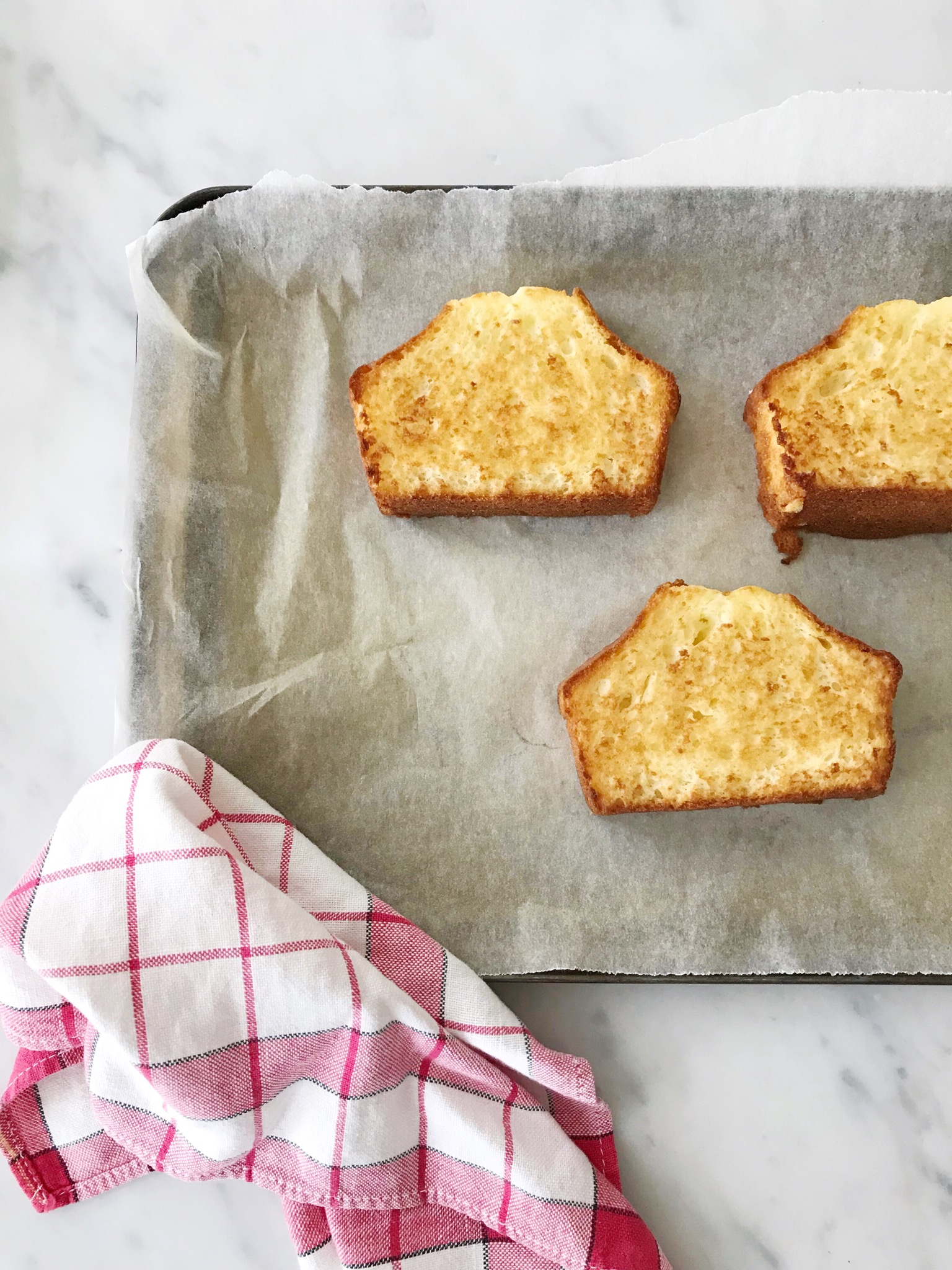 Toasted Pound Cake with Roasted Rhubarb and Orange Curd
Ingredients
1 batch of orange curd
1½ pounds rhubarb
¾ cup sugar
1½ Tablespoons fresh orange juice
1 teaspoon orange zest
2 cups whipping cream
2 teaspoons confectioners sugar
1 teaspoon vanilla extract
2 loaves of pound cake, store bought or homemade
Instructions
Make one batch of orange curd up to one week in advance. Store in refrigerator.
Preheat oven to 400 degrees F.
Line two cookie sheets with parchment paper.
Wash and cut rhubarb into one inch pieces.
Combine rhubarb with sugar, orange juice and orange zest. Let sit 10-15 minutes.
Pour rhubarb mixture out one parchment lined cookie sheet.
Roast for 15-20 minutes. Remove from oven and let cool.
Put oven on broil.
Whip cream with confectioners sugar and vanilla extract.
Put sliced pieces of pound cake on the other parchment lined cookie sheet.
Broil until toasted to a golden brown (you may want to turn cookie sheet halfway through).
To serve, put one piece of toasted pound cake on each plate. Top with orange curd and then roasted rhubarb. Finish with a dollop of whipped cream.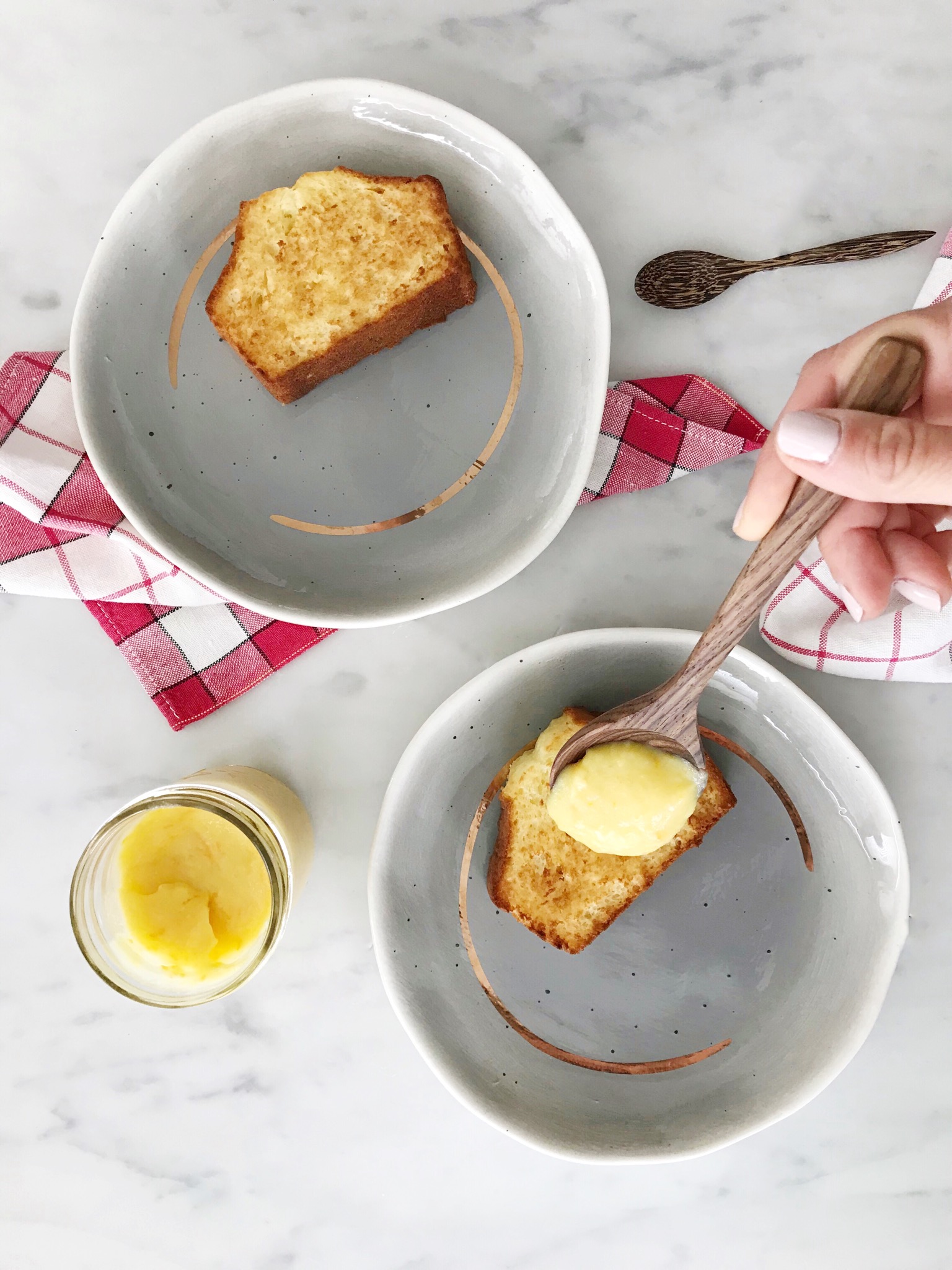 Use this recipe for the orange curd.  You can make it up to a week in advance and store in the refrigerator.  It is also awesome on scones and meringues.  I recommend leaving the orange zest out until the very end.  Sometimes the egg yolks slightly scramble making the curd a bit lumpy.  You can fix this by straining it.  Add the zest at the end, otherwise you end up straining it all out.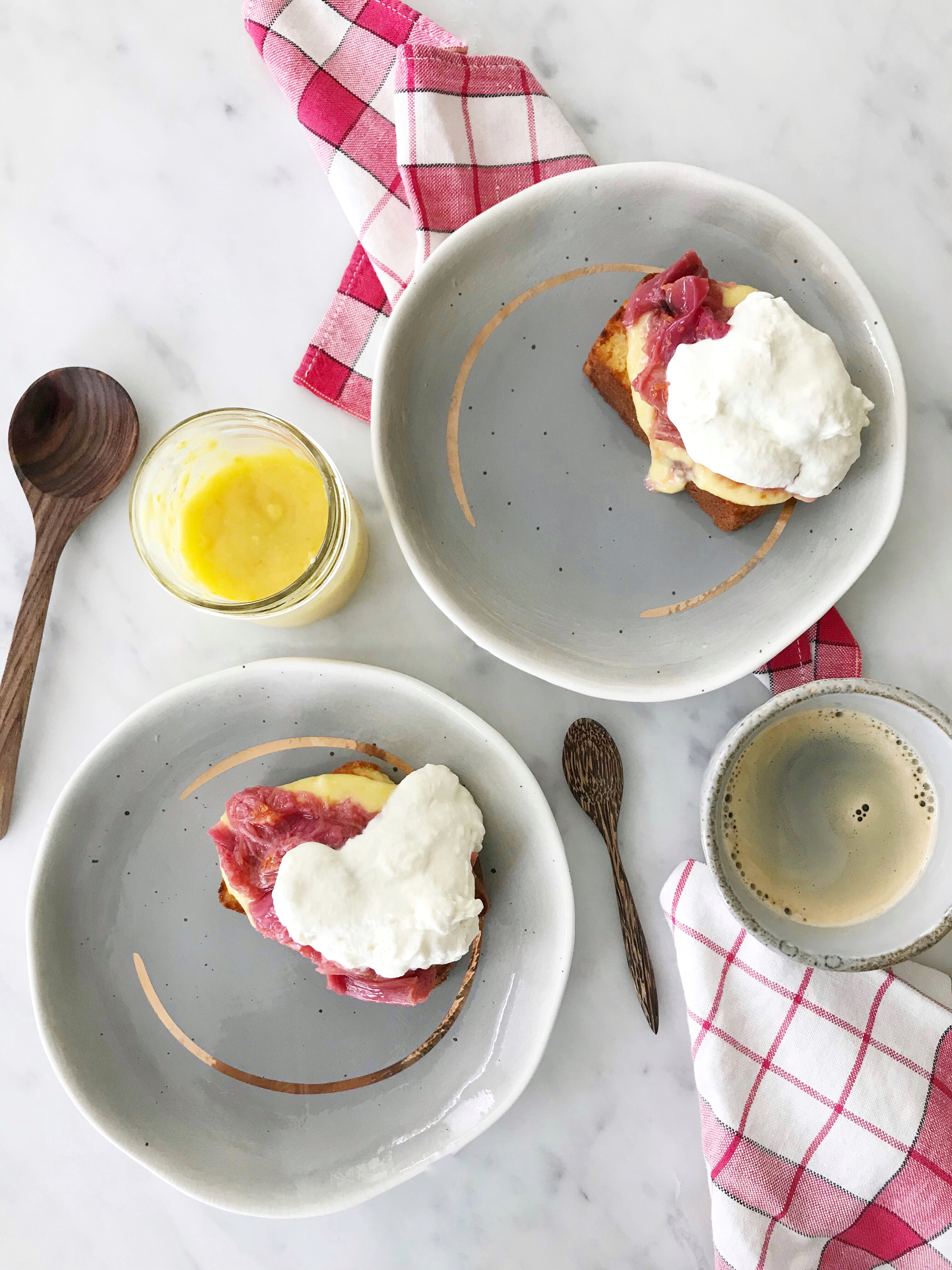 Roasting the rhubarb with the sugar cuts down on the tartness.  Of course, you could also use fresh berries if you prefer.  You really can use this recipe as a base and adapt it and substitute fruit that is in season!  So go ahead and experiment with it and enjoy!