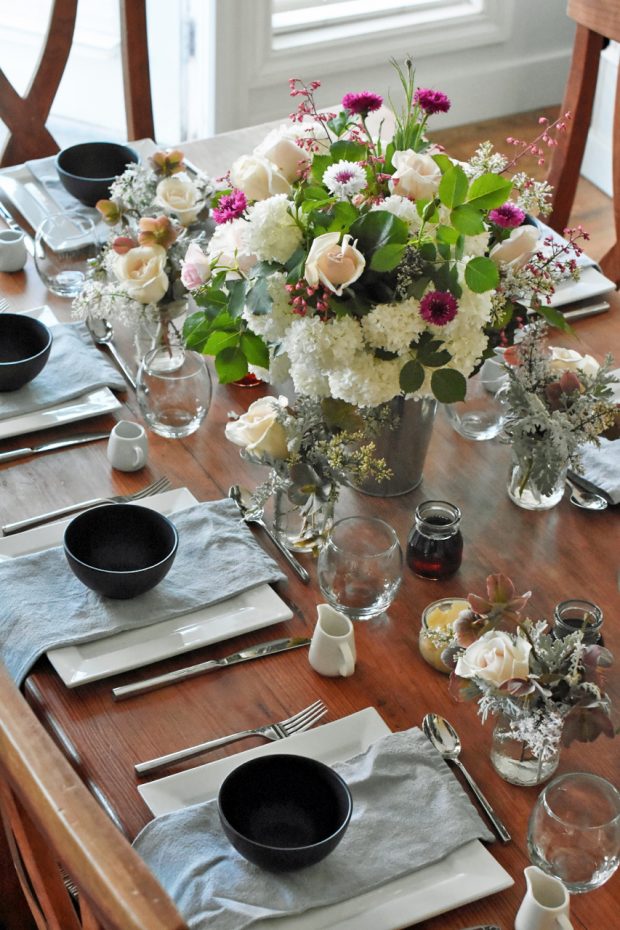 This week we celebrated Pam's birthday….albeit a little early (it's not until tomorrow!) but I'd like to think it kicked off birthday week for her! We celebrated with our favourite meal: brunch.  I really enjoy putting together a celebration…and had fun preparing along with some help (thanks Andrea!)…I actually think I managed to avoid the dreaded last minute "bag" mode. I'm using a nice word here ha! Anyone else kinda become a tyrant about half an hour before company arrives? My family members scatter and take cover!! Embarrassing but true.
It was a lovely morning…most especially because brunch with friends is hard to beat. And to have a table filled with women who love and appreciate Pam is pretty special. She brings joy to those around her so what a treat to honour her!
My idea of putting together a party is to try to incorporate the guest of honour's favourite things as much as possible… and thus, brunch. Not gonna lie, brunch is my favourite too, so that kinda worked out:)
Pam also loves flowers so I made sure the table was full of them! White lilacs, snowball hydrangeas and roses were so beautiful. A little touch was to send each guest home with a wee little arrangement in a small jar.
Beyond that, the table settings were simple. I used what I had. Just a note…having a stock of neutral cloth napkins is key. I use them over and over again. Not only do I think they look more polished but it saves on buying the disposable ones.
Here's the birthday girl and her brunch:)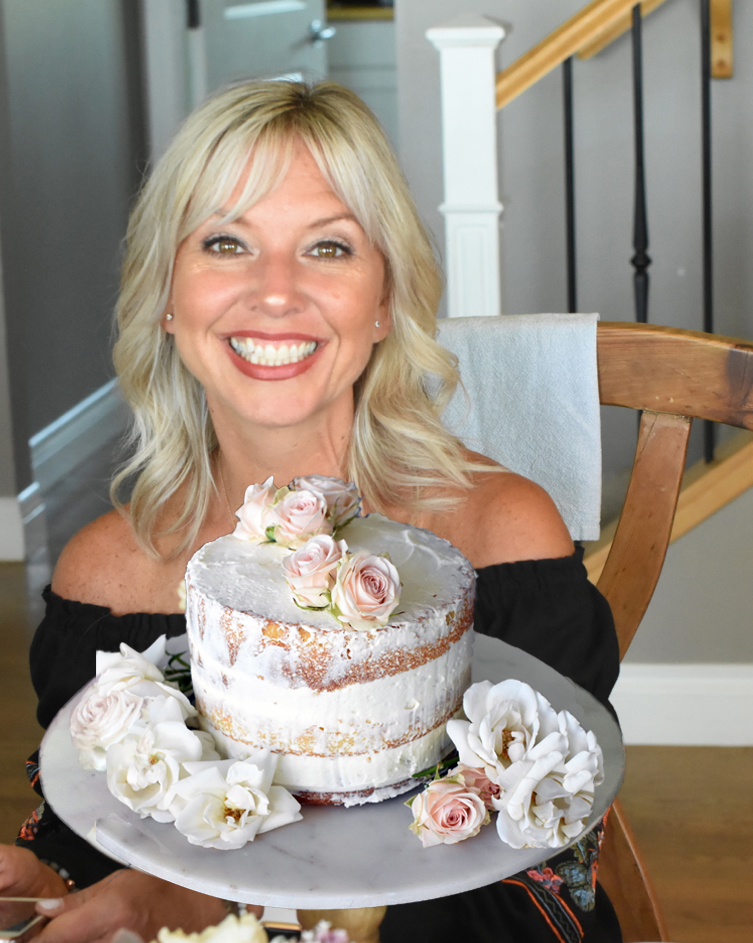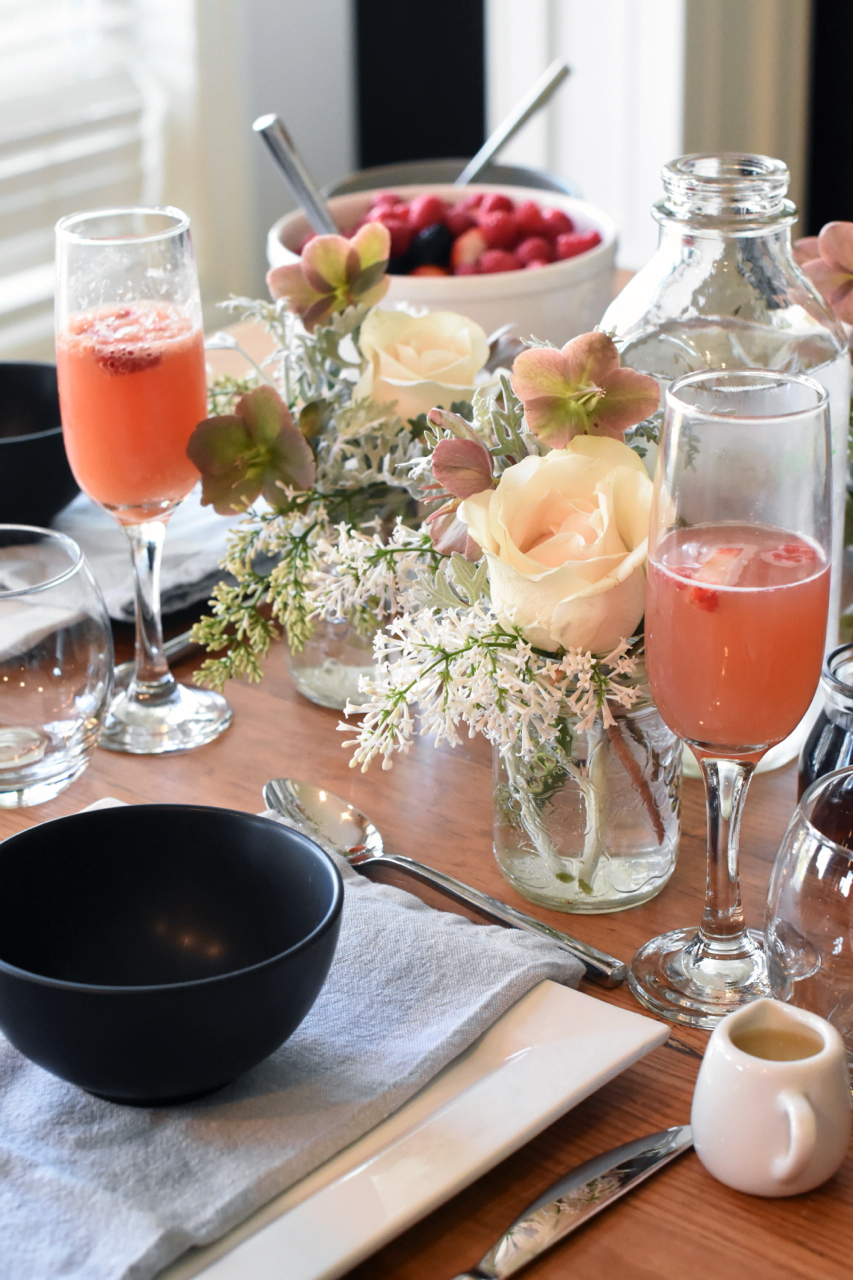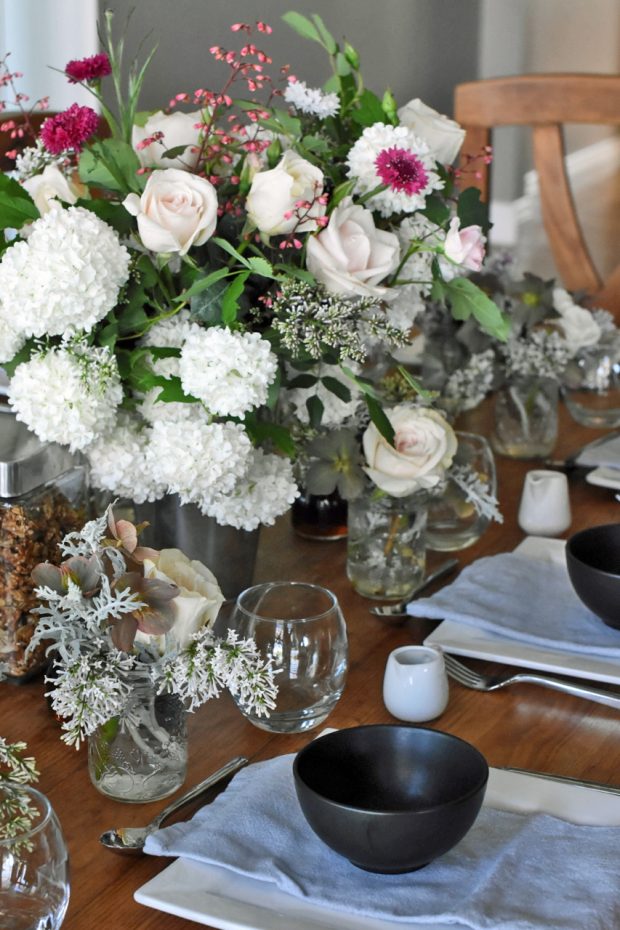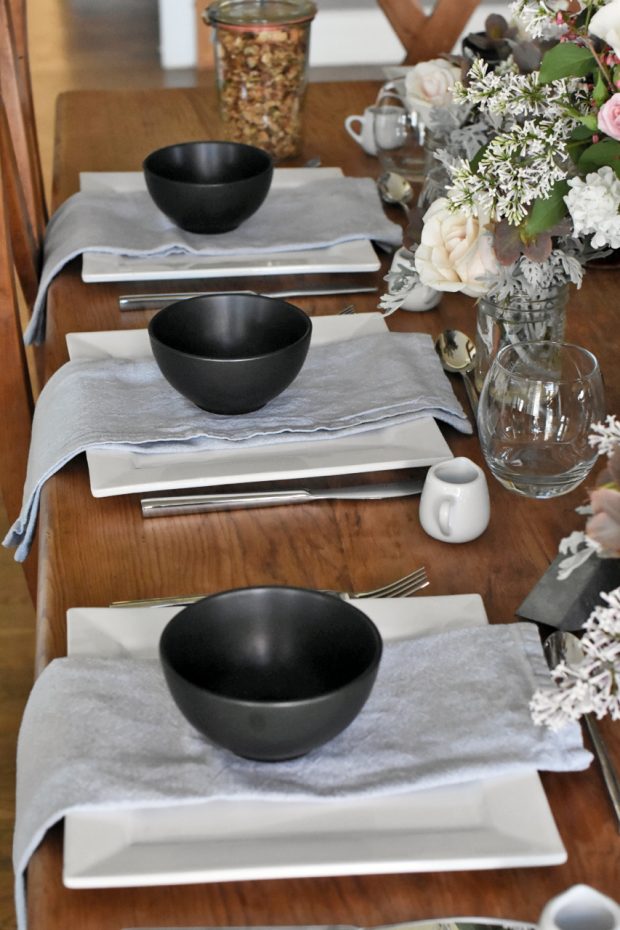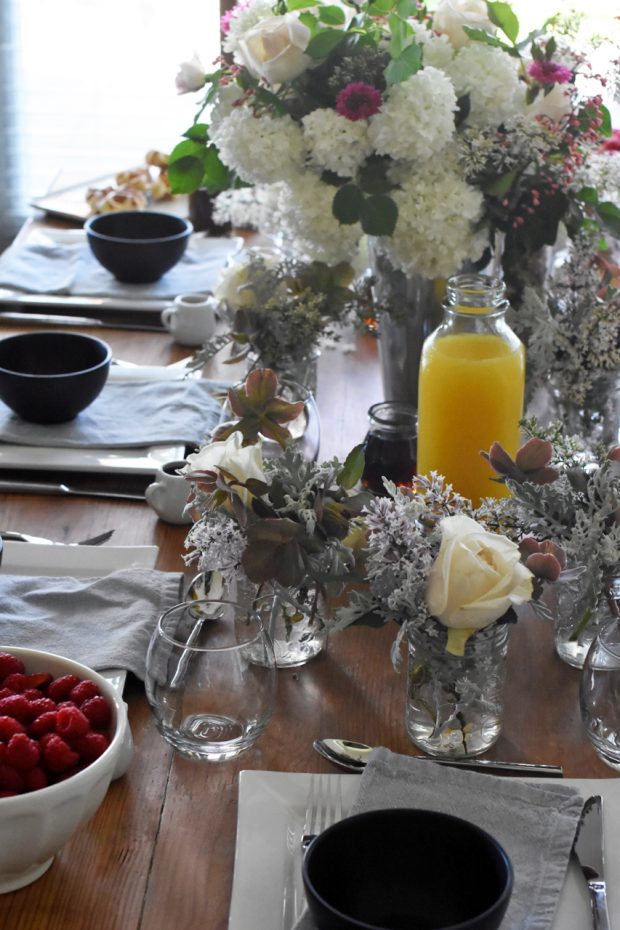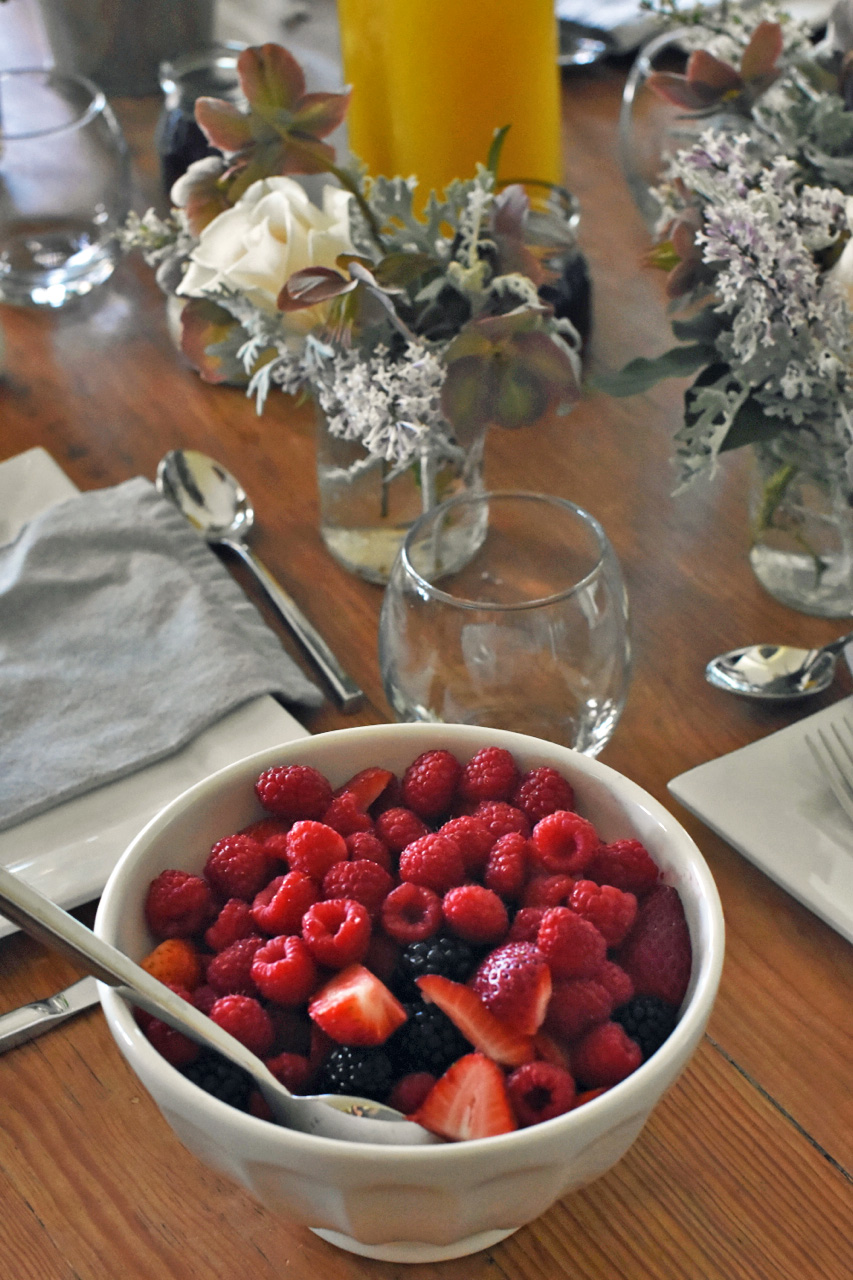 Menu:
Homemade granola with yogurt and fresh berries. I recently posted this recipe..and our household digs it. Served with coconut yoghurt and fresh berries.
Egg and Chicken Sausage Bake  Pam actually created this recipe and it's a favourite. I also love that the majority of this dish can be prepped the day before.
Liege Waffles with toppings: chocolate lavender sauce, butter caramel sauce, whipped cream and strawberries. *See below for my notes on these.
Lemon Elderflower Cake with buttercream frosting Our friend, Andrea, created this cake…if you saw me post about it on my insta, I explained why this was not only such a beautiful cake but so thoughtful as well. This is THE cake that will be served at Prince Harry and Megan Markle's Royal Wedding this weekend. So cool!
Rose Grapefruit Mimosas Last weekend when I was in Penticton, I visited the Ruby Blues Winery on the recommendation of a friend. She told me I needed to try their sparkling rose called Peace Love and Bubbles. It was so good, I brought some home to make the mimosas!
*In the spirit of being transparent, I wasn't super happy with how the liege waffles turned out. As the sugar caramelized the waffles became much harder than I expected. I ask myself why I try new recipes on company? (Anyone else do the same??). When the guests left, I was determined to figure out how to remedy the hard waffles. I popped one in the microwave and VOILA! As the sugar began to melt, they totally softened. So…note to self…next time I will make them on the fly…and serve IMMEDIATELY. No keeping them warm in the oven as the recipe suggested.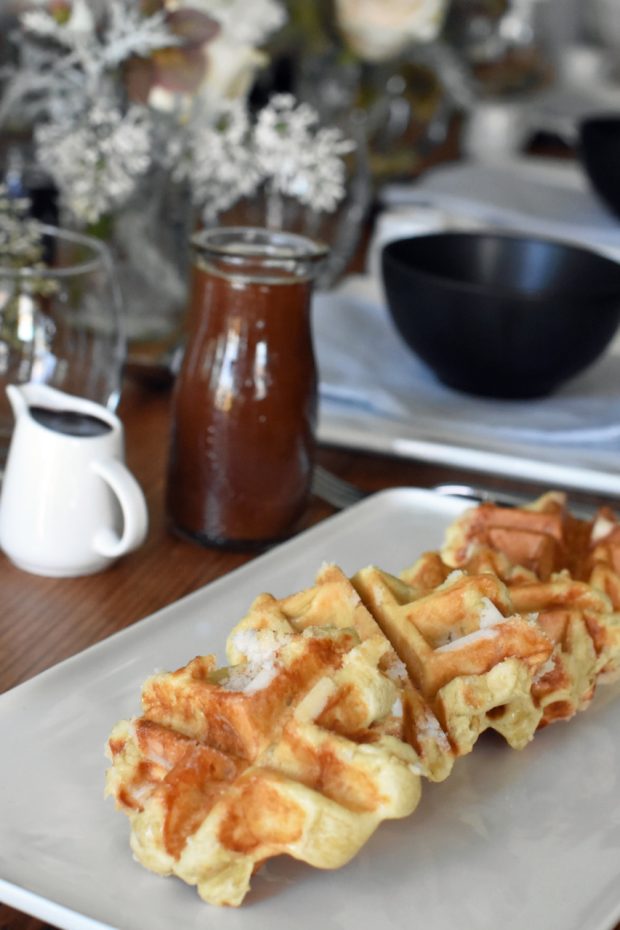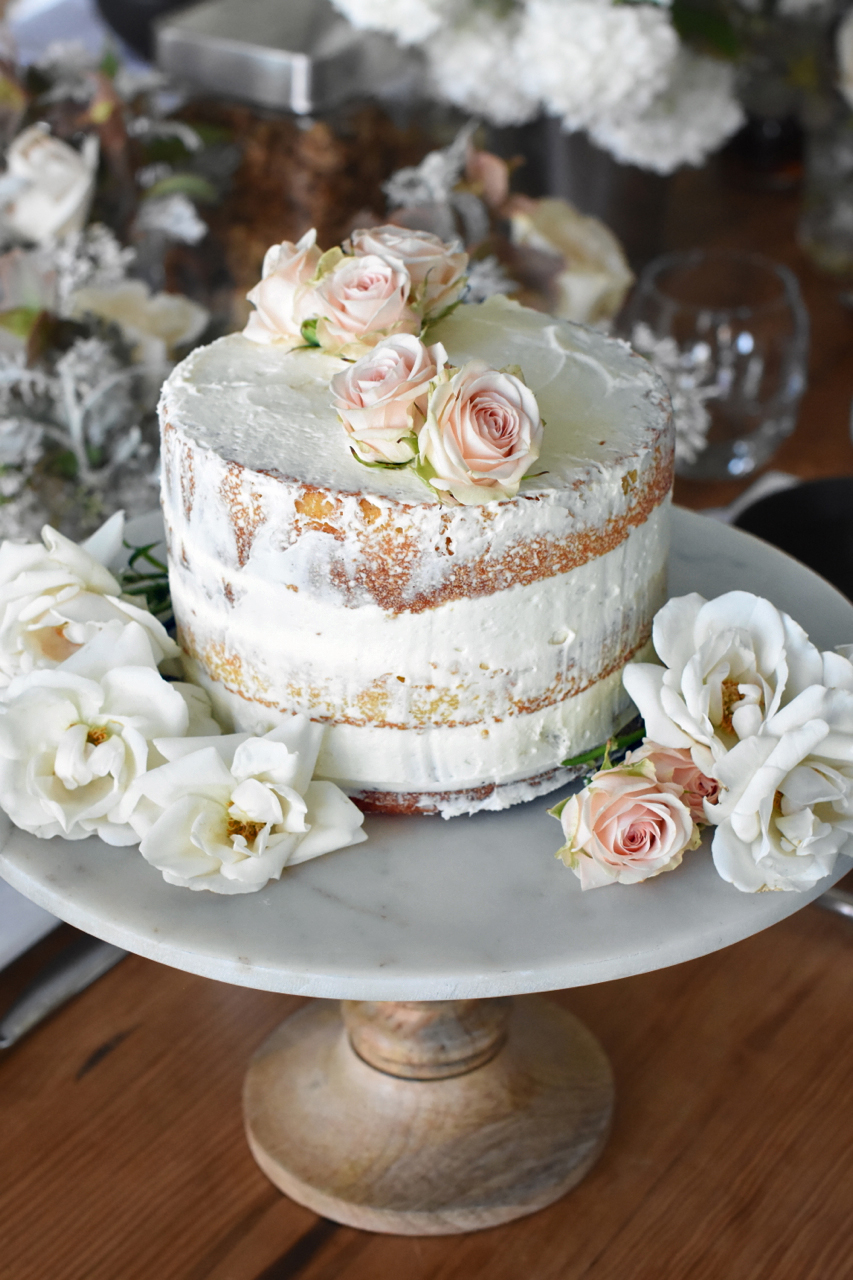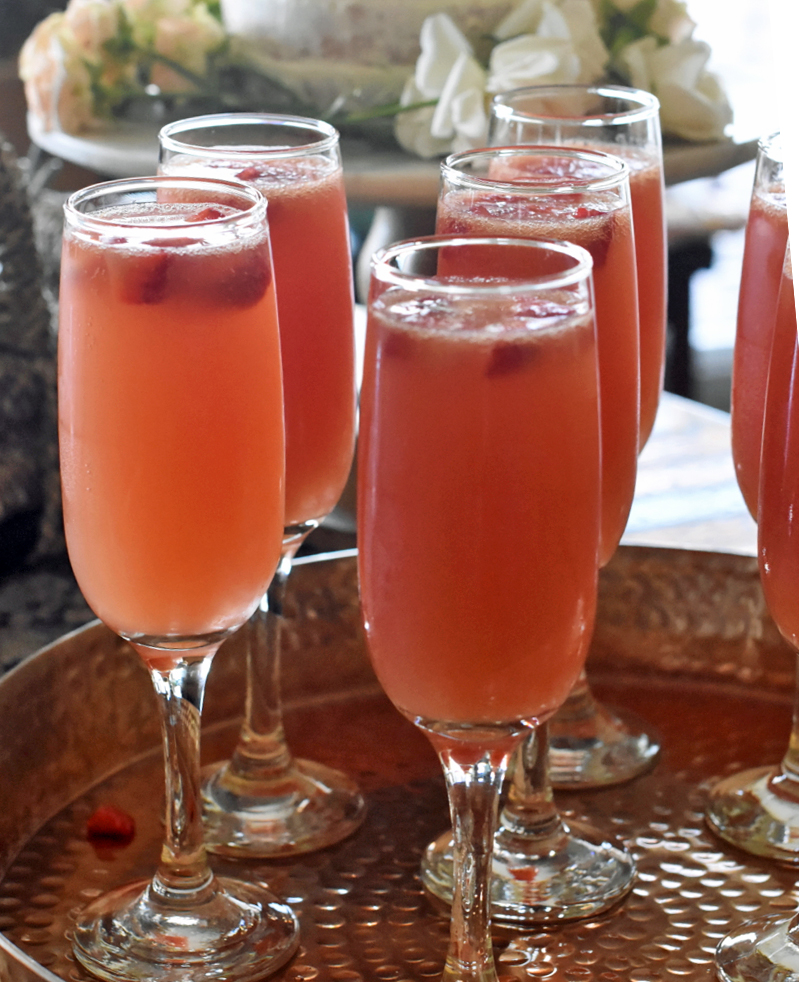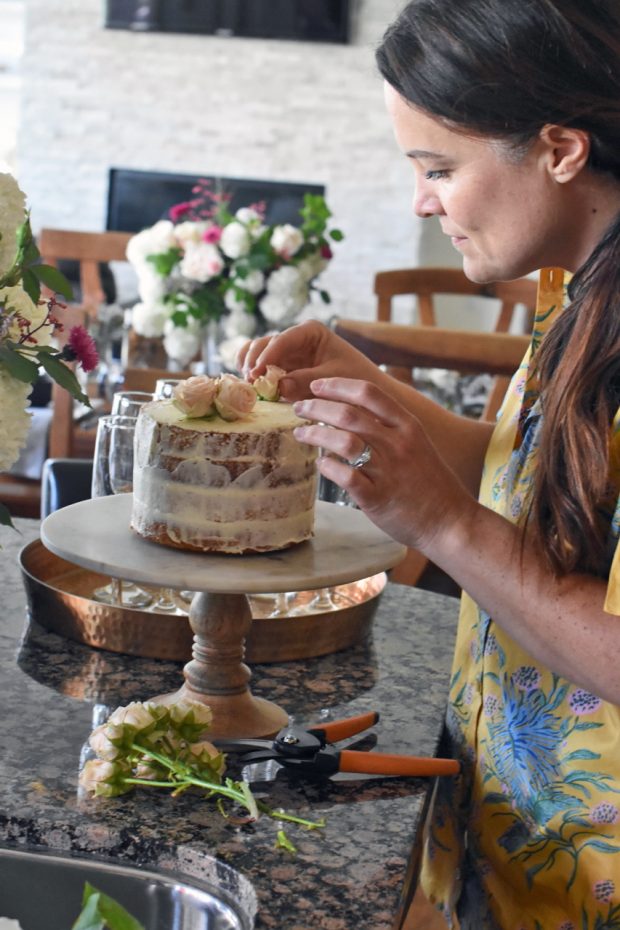 I love having a reason to celebrate….entertaining is something I really enjoy. What better reason to celebrate than my sister's birthday? She has been there for me during the ups and downs… especially in the downs…she has been a huge source of comfort to me. I joke around that she talks me down weekly.  Truthfully, though, it's not an over exaggeration. When I find myself worrying, Pam will often hear her phone ringing! And her common sense approach…fact versus feeling…and her encouragement is exactly what I need.
Love you Pam…and wish you a year full of joy and health and memories to be made! Thank you, everyone, for following along and reading this post.
Laurel xo