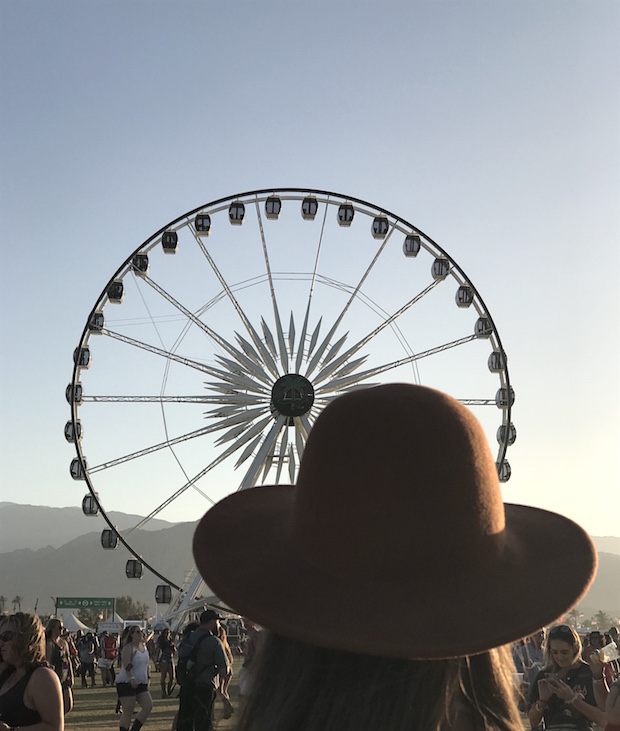 Let's talk Stagecoach. After my weekend insta posts, so many of you have asked me what Stagecoach is! Everyone's heard of Coachella, right? It's country counterpart is Stagecoach and follows the weekend right after the music and arts festival.  Same venue..the polo fields in Indio, CA…same amazing warm weather, too! If you're not super into country music I'll give you a buy..but there were some big names there!
Guys, I've never been to a music festival. Truth be told, I'm totally not a concert girl (don't be hatin!). For the most part, I'm happy to listen to music on the radio ha! But….there were a couple reasons I didn't want to miss out on this weekend? First off, a girls weekend? I'm just not going to say no to that! Second, for not being a concert lover, I have a mini crush on Keith Urban. He's such a good entertainer…love his music and his authentic way with the audience.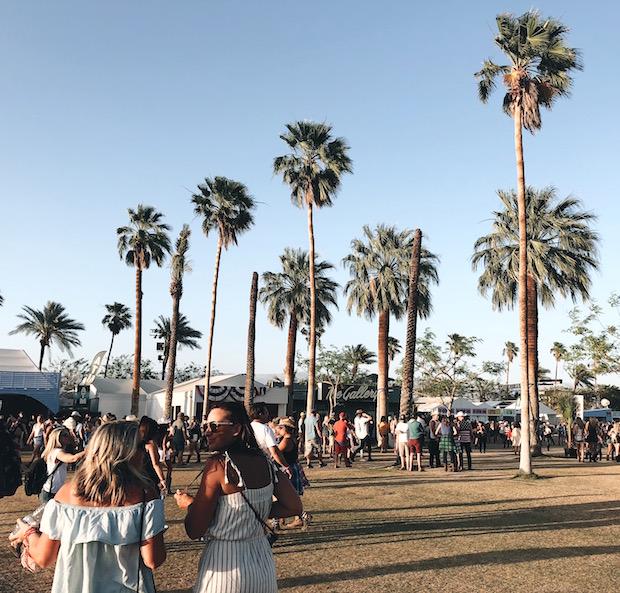 My first music festival was made less ominous because Lexi and my two sister in laws, Jayme and Renee, had already been last year. They gave me the rundown and I was glad for it. I had visions of being the oldest kid in town! But, they were right…the whole range was there…maybe more so than Coachella…I tell you, country music attracts people of all ages.
The people watching though. I don't even know where to start. It's just an event so over the top. I might have wished for a chair to just sit and gawk watch the thousands of people in total festival mode.  The outfits. The lack of outfits. People young and old all putting their spin on country. No doubt I've probably never seen so many pumped people in one place.
As we waited for one of the concerts, we all came up with our list of 5 things every festival-er should know…some a bit tongue in cheek!
You CAN find good food. You're not even one bit surprised that I'm talking about food, right? But seriously when you're there for 8 hours, you need to eat! We were so stoked when we came upon the Kogi food truck. In past, when we've been in the LA area, we have driven anywhere anytime to get in line for one of their Korean Mexican tacos. At Stagecoach, they even made Nina a gluten free version! So festival-ing doesn't mean you have to subsist on deep fried fair food…cool beans!
You will never ever be the least dressed person LOL! This is definitely a place where creativity and boldness is encouraged. And you see it all. Guys, just think of 100,000 people to watch…
You don't have to know the words…just sway and hum and it's all good! There were so many songs I didn't know but it didn't make it any less fun…there's something about live music in an outdoor setting that just makes you want to move.
Festival going is hard on the bod. For real. We put on the steps so our shoe game was no joke. I cannot even count the number of people limping in their cowboy boots! By the time we got back into the car each night, we were all walking a bit more gingerly. Swaying, moving, walking…3 days of it and I felt like my body was breaking. There's a reason it's not 3 days and not more…I daresay few could do it!
Those bandanas aren't just for looks. Every evening the wind picked up and the dust started blowing. We wore our bandanas for a bit of country swag but also to cover our faces when the dust got outta control. We all walked around looking like cowboys from the Wild West but it totally helped.
And here's a bonus one: There IS such a thing as festival karma ha! For those behaving badly…the ones festival-ing too hard, those were the ones who either were escorted out or put themselves in positions to undoubtedly have regrets the next day. We've got stories…I might even have some pics but let's just say they don't really go with my feed!
For all my uncertainty, I had such a great time. Awesome music. Awesome company. Awesome weather. And some incredible memories. Have you ever gone to a music festival? What was your experience?