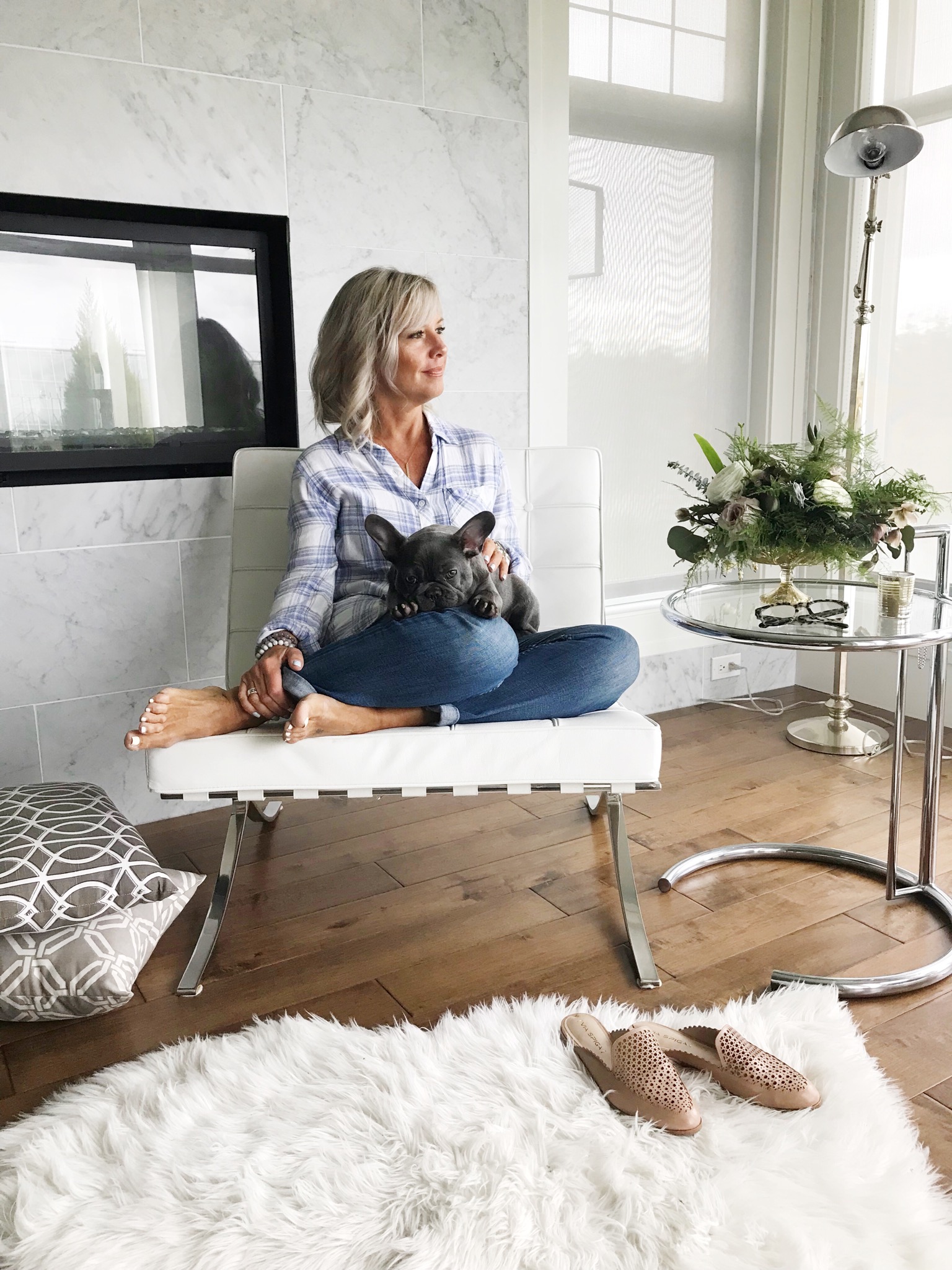 Once again, I have done something in my life that I said I'd never do.  "Never say never"…when will I learn.?! It had really been bothering me lately how tired I've been looking.  I would often walk by a mirror and frighten myself!  Seriously, it's a crazy thing when you don't see in the mirror what you feel like!  I've been working hard to fight the 40's with barre classes, pilates, getting 15,000 steps in a day, making sleep more of a priority and eating healthy (for the most part).  But, I've still been feeling like my face is falling.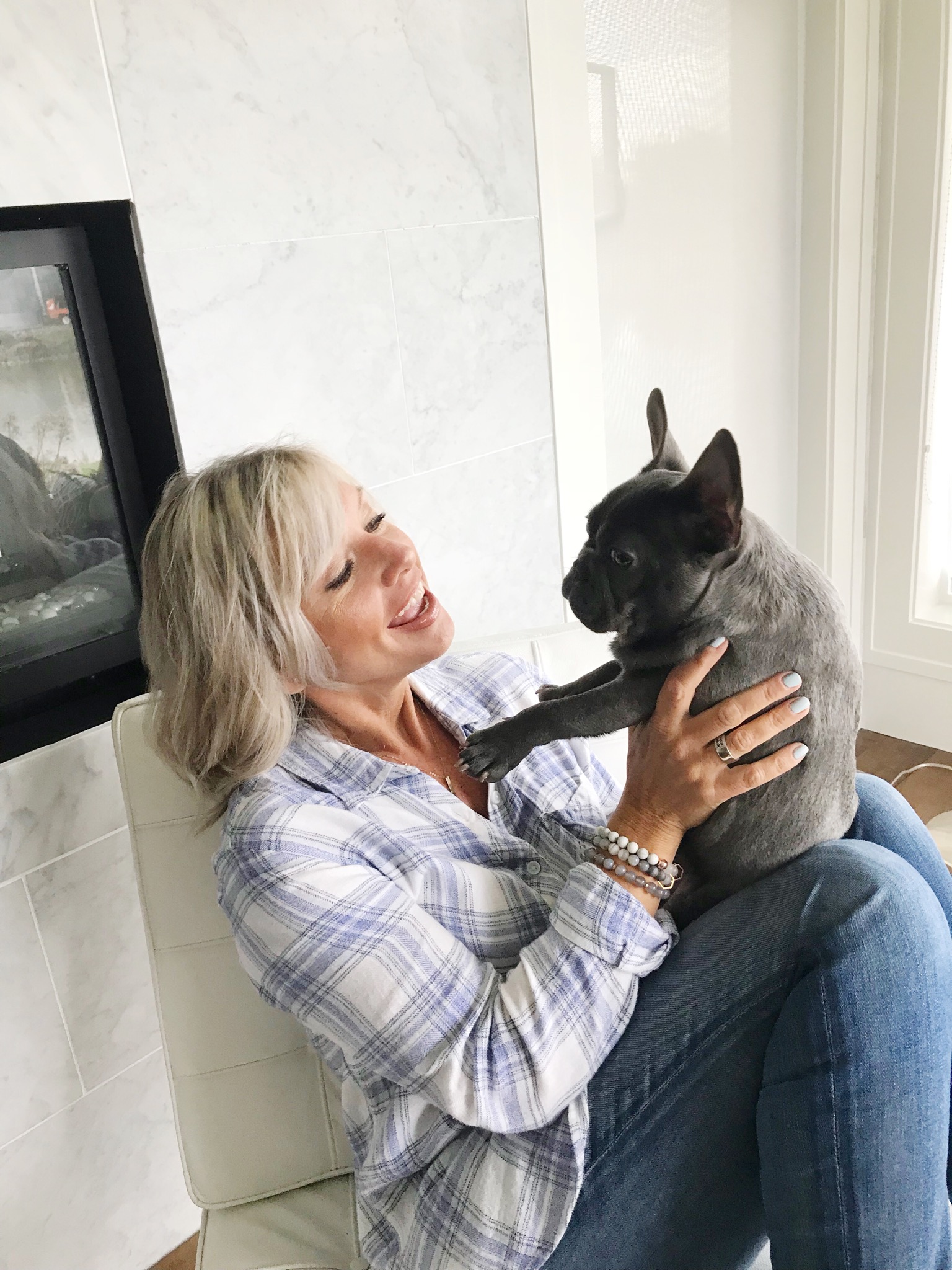 I had been thinking about maybe getting some non-invasive procedures done to help me.  But I felt conflicted because of what I've always said to my daughters…that they are beautiful just the way that they are.  And this is true!  My one daughter was actually very upset with me when I told her that I was considering having something done. So I was in a conundrum.  Here's the deal…I don't want to look like anyone else and I don't want to look like my 20 year old self either.  But if there was something I could do to look more rested, I was all over that.  The other thing is that if I was going to get something done, I was going to be open and authentic about it.
I met with Jamie at MD Cosmetic and Laser Clinic at the Abbotsford location a few weeks ago.  She was amazing.  We talked about the areas that were bothering me.  Besides my "face falling" and feeling like I was starting to get jowls, I have some broken capillaries and dark spots I'd like to get rid of.   Jamie suggested photofacial rejuvenation for the sun damage and red spots, however, she had me pinned as a sun worshipper in about 2 seconds.  You need to be out of the sun for at least 6 weeks before this treatment and she and I both knew that with a trip coming up to California this was not going to happen.  So, it's on my to do list for the fall.  The other thing Jamie suggested was Botox! Yup, the "B" word.  This was not on my radar.  I had heard the stories and I had all of the preconceived ideas about it.  The other suggestion was a filler for my cheeks to slightly give me a lift and reduce the jowl effect.
After Jamie's recommendations, I met with Dr. Alibhai.  Dr. Alibhai is extremely qualified and has been training doctors and dentists since 2002, so he's highly experienced…and that's the key when getting anything done.  This is an art and you definitely want someone who is proficient at these procedures. He looked at my face and went through all possible things that I could do.  But he also suggested that I don't do everything and definitely not all at once.  The goal is to have a natural result.  For example, he asked me about my crow's feet and they don't bother me, so I left them alone.  It's like having a menu put in front of you and you pick the things you really want to deal with.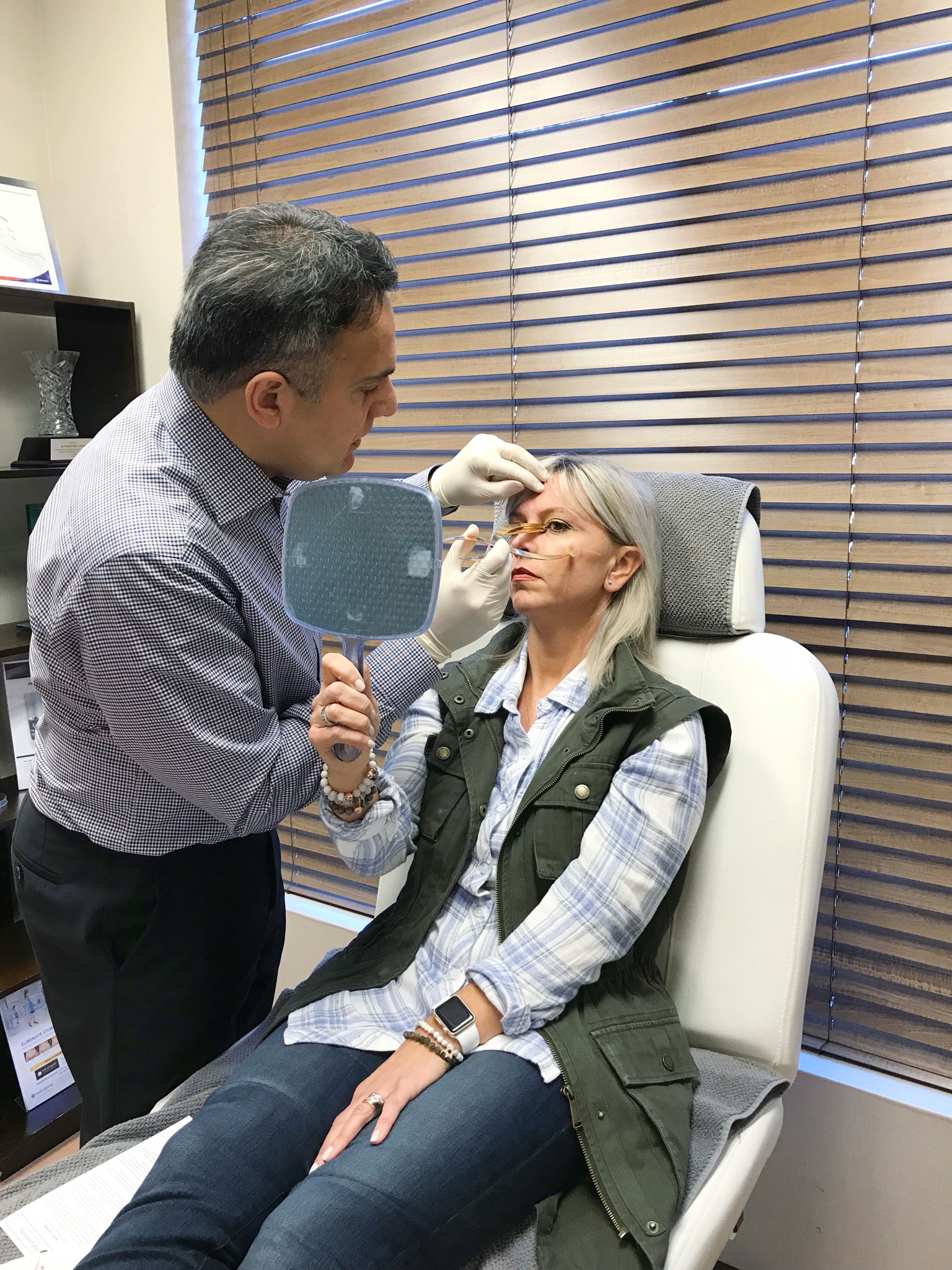 I did have a long talk with my daughter and told her that I respected that she didn't like my decision.  It's a decision I would have been against at her age too.  However, the reality is that things may look differently to her in 30 years.
I decided on Botox for my frown lines above my nose and also above my eyebrows to give a slight lift to my eye lid after taking to Dr. Alibhai.  There are a couple of key things with Botox that I learned about.  First, there are knock off products.  This is where problems can come in.  You want to make sure that you are getting the legit Botox with the seal on it.  Botox is actually very safe and it used to treat migraines*  Knowing where and how to inject Botox is an art and you need to go to a trained professional that does it all of the time…not just once or twice a week.  And a little goes a long way.  Start slowly and don't get carried away.  Keep it looking natural.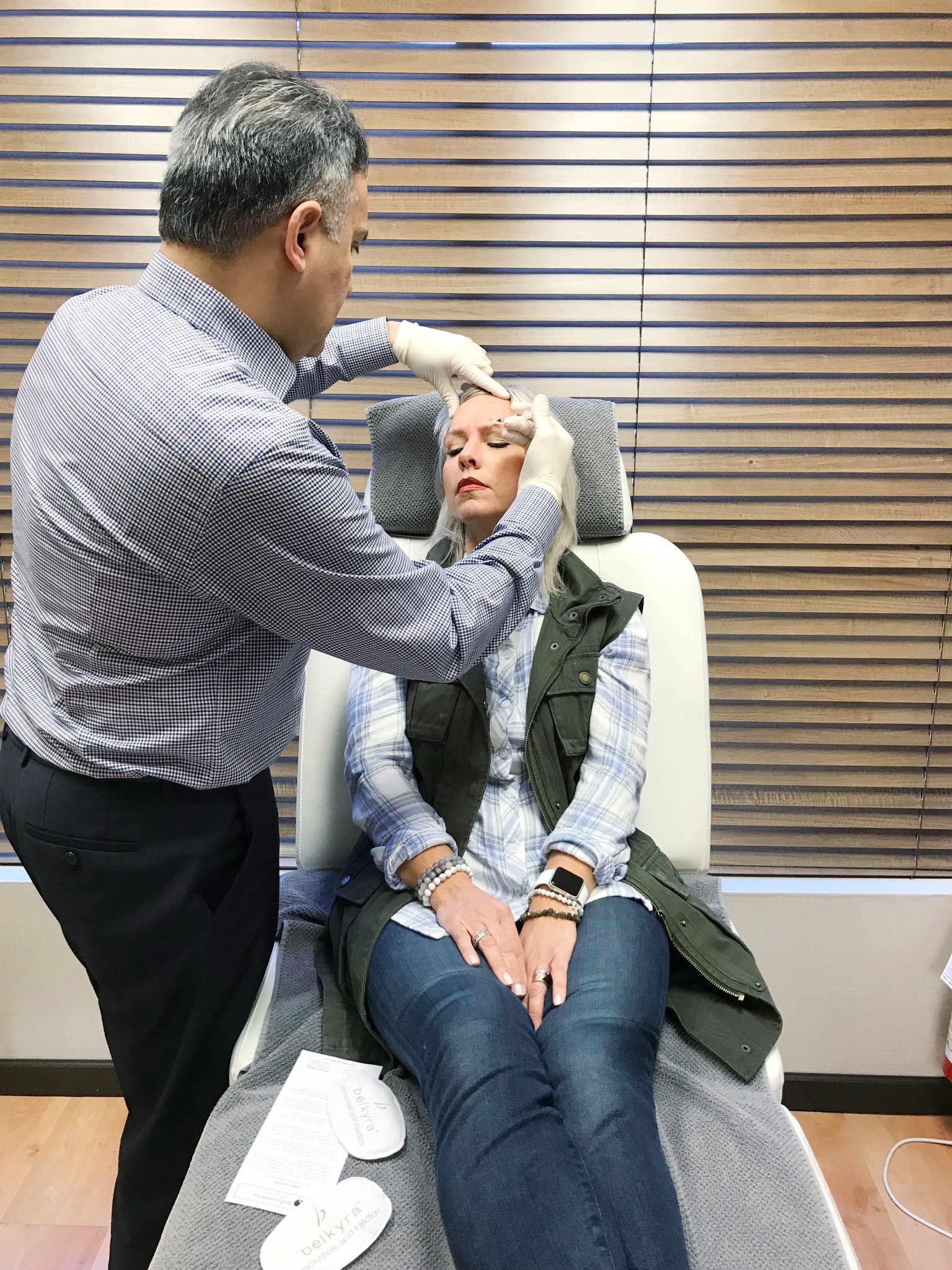 The other thing I decided on was filler in my cheeks.  Dr. Alibhai uses Stylage, which is made out of hyaluronic acid, which is something already in your skin.  They inject at one spot based upon measurements to ensure the sides are even and move it around to fill where necessary.  Again here, less is more.  I went with only one syringe split between both cheeks.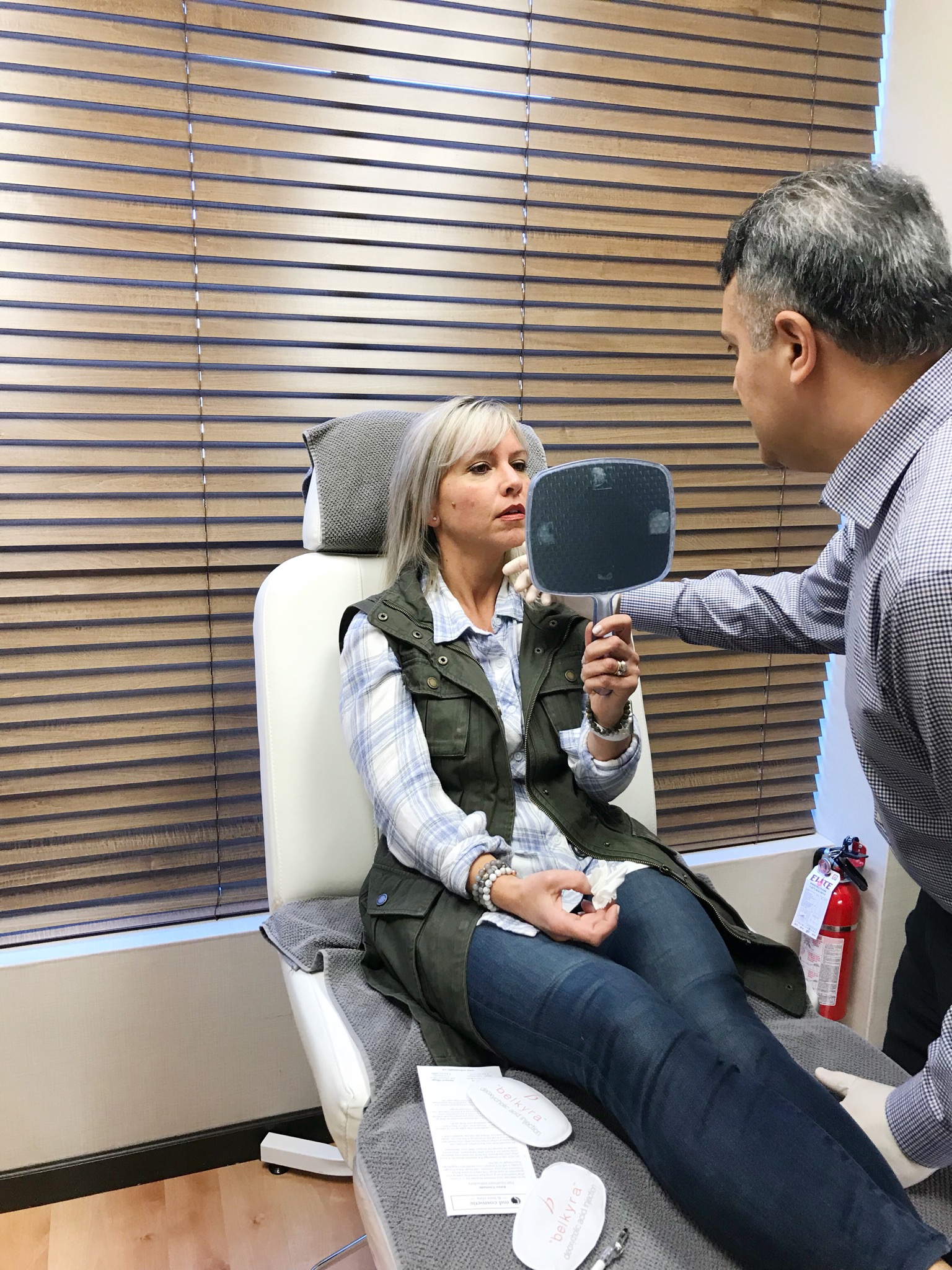 I had the procedures done the day before I left on vacation….and I was only at the clinic for about an hour.  There was NO downtime and almost no bruising at all.  I was amazed!  I did experience a bit of a headache from the Botox which is normal and a little bit of soreness at the injection site for the filler, but that was it!  The Botox will last 2-3 months and the filler will last 12-18 months.  That was also an important part of my decision.  If I didn't like the results, they weren't permanent.  When I got to the clinic for my appointment, I almost chickened out…I had a moment, but then I decided to go for it because these procedures are non-permanent…there was nothing to lose. However, I DO love the results!  I feel like the look is natural.  My friends have told me that I look refreshed!  Yes, mission accomplished…that's exactly what I wanted!
One reason that I wanted to be open about this is that from the messages Laurel and I got in response to our insta-stories after our consultations, I think more people are getting treatments than I ever realized.  Also, I don't hide the fact that I get my hair coloured to cover the gray, and I don't think this is any different.  Like anything in life, you can take things too far or go overboard.  For me, if I can age gracefully and do a bit here and there to help slightly curb the aging process, I will.  But I'm not trying to look like my daughters!  And speaking of my daughters, Dylan now has fun with me trying to make me frown, so even though she may not agree with me, we are all good!
Laurel and I are super excited to be giving away $150 at MD Cosmetic and Laser Clinic that can be used at either their Abbotsford or Port Moody locations to one of our Sugar Plum Sisters followers.  Head on over to Instagram @sugarplumpam and @sugarplumlaurel to enter before Sunday night!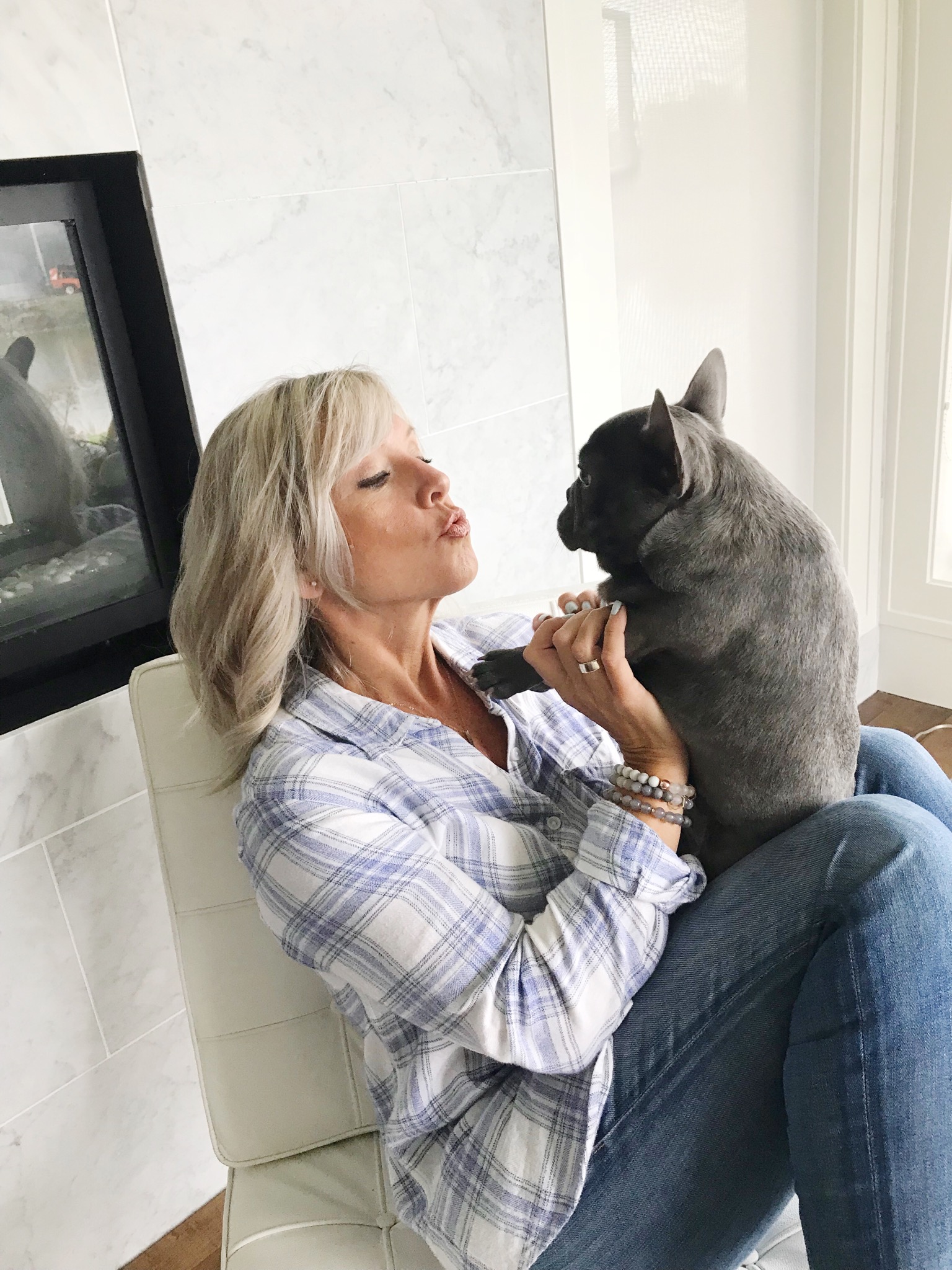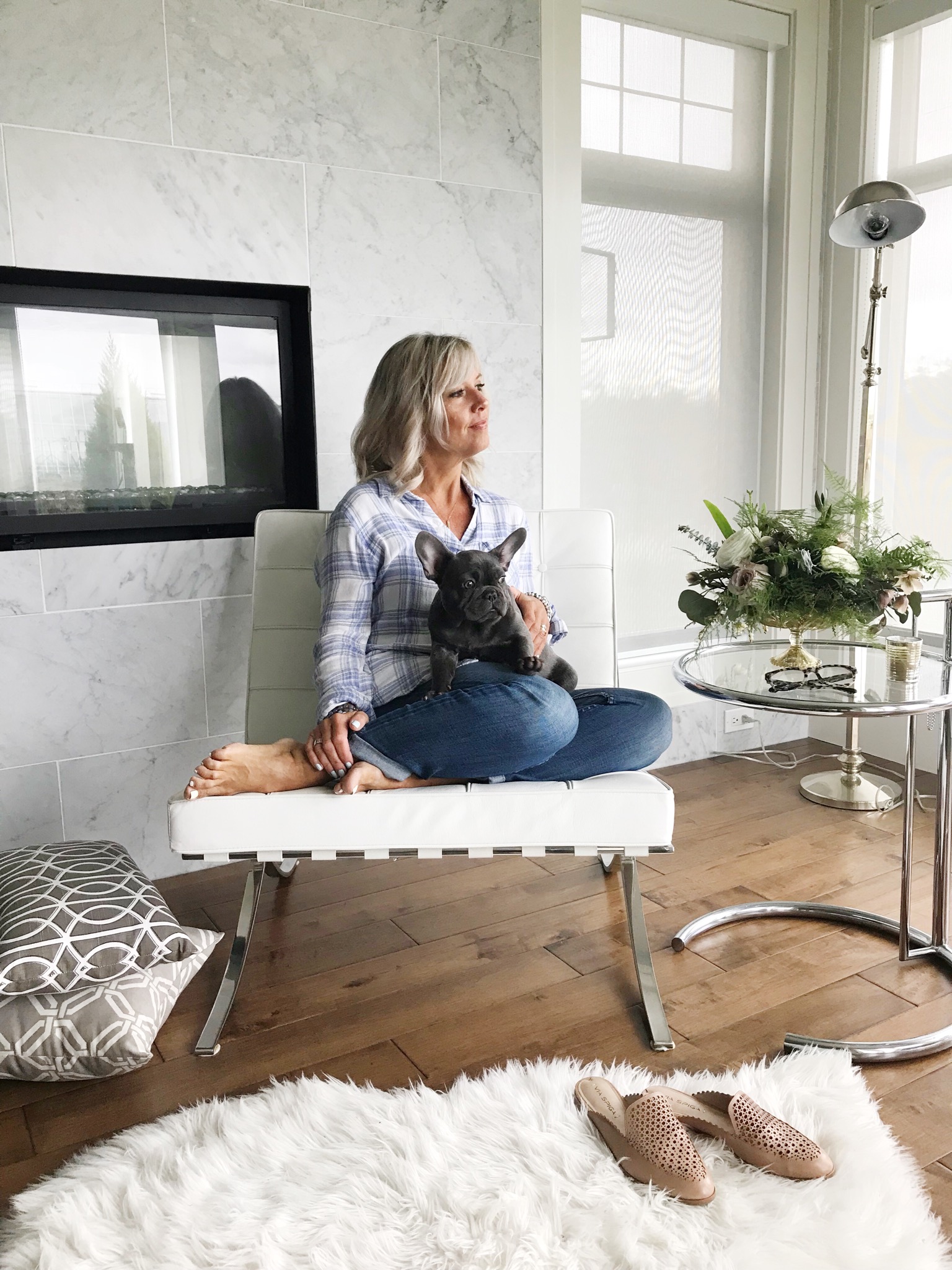 This post was sponsored by MD Cosmetic and Laser Clinic. All opinions are our own and I am so pleased with the results of my procedures.
*Always do your own research when it comes to medical procedures and get advice from a medical professional to determine which treatments are best for you.