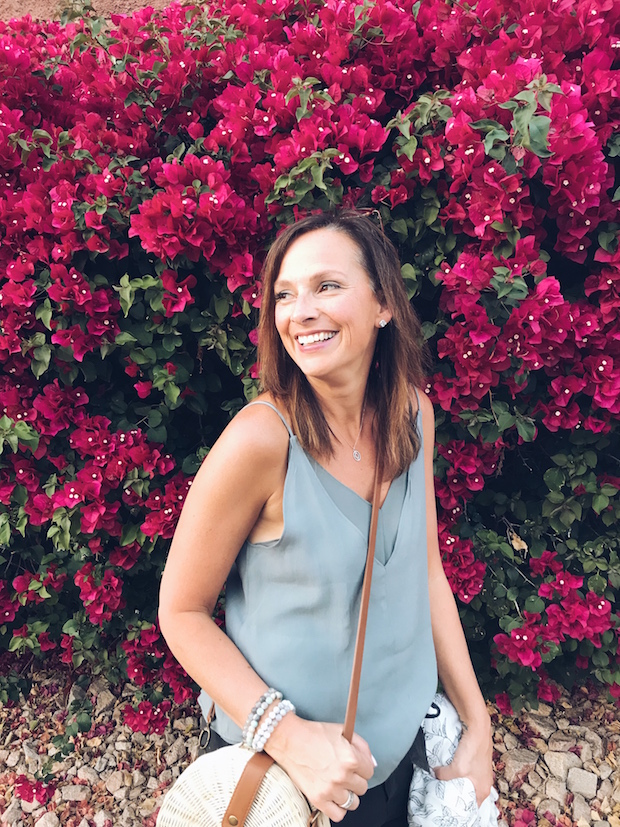 Headed to the desert anytime soon? Here is my travel guide full of recos for Scottsdale (and a bit beyond). I'd like to say it's an extensive guide but everytime I visit the area I'm shocked at how big it is. Phoenix is the 5th most populous city in the US…yup, that's big, right? So when it comes to the greater Phoenix area, I've probably just scratched the surface so keep in mind that this guide really focuses on Scottsdale as that's where we've spent the majority of our time.
This Spring Break was a bit disjointed for us as Melina went to Haiti for a missions trip (and had an incredible life impacting time there!) and Lexi is in university…aka no spring break for her. So we were all kinda coming and going but in the end, it was actually awesome. It's not often I have a chance to be with just Scott and Lincoln so I count that time as totally special.  And Lexi was able to join me for a weekend once the guys left for home which was great one on one time too. So now I'll just need to plan something for Nina and I in the future:)
Scottsdale felt like it was a perfect place for each of us…the guys could golf as much as they wanted, we were able to take in some MLB Spring training, the guys caught a hockey game, there were some challenging  hikes and plenty of R&R. All this to say that Scottsdale is a great destination for families.
Hope this guide helps you with any future desert travel plans you might have!
WHERE TO STAY //
Sometimes I wonder if I might not be the best person to ask on this front, because Scott and I are hesitant to change things up…we love LOVE staying at the Westin Kierland Villas. The property is located in Kierland, a neighbourhood within Scottsdale. Why do we love it? Well, my idea of luxury is being able to access as much as possible by walking. The Westin scores huge for its location. Coffee? Check. Restaurants? Check. Shopping? Check. Golfing? Check.  It's all there. The Westin property itself is quite something. The villas allow us to have some space as well as a kitchen and washer and dryer. We can eat breakfasts/snacks on our own while still having any hotel amenity you can think of at the tip of our fingers. There are two pools onsite, one "quiet" pool and one kids pool complete with a waterslide and activities. The Westin hotel next door is within easy walking distance where you can pop by to enjoy a drink on their patio, buy a dessert to bring home (they have a dessert pop up every evening) or listen to the bagpiper welcome in sunset every night around the fire.  It really is a family friendly resort…there's something for everyone. And no, this isn't an ad…we just go back time and time again because it checks all the boxes!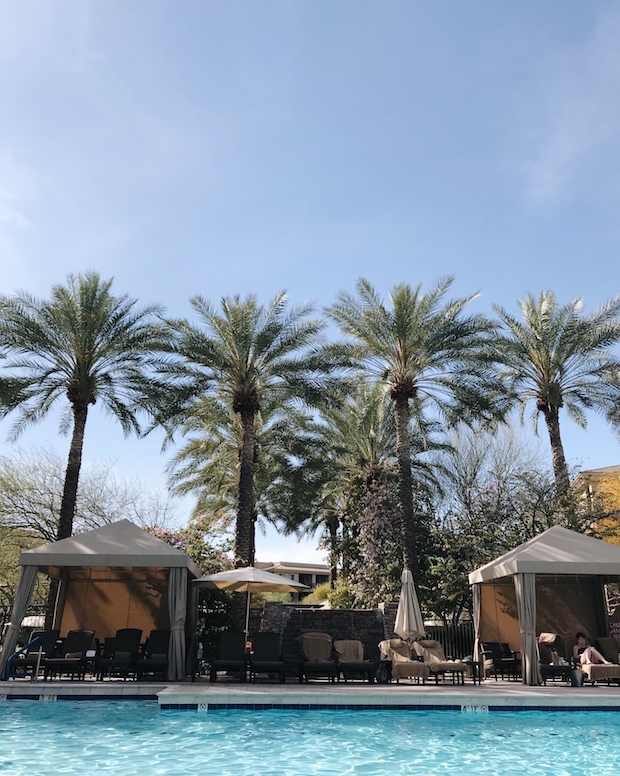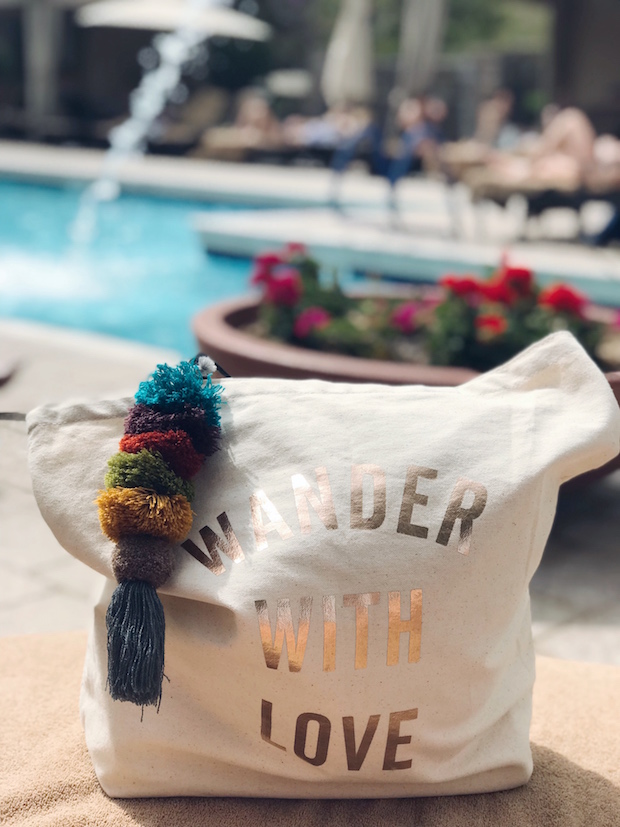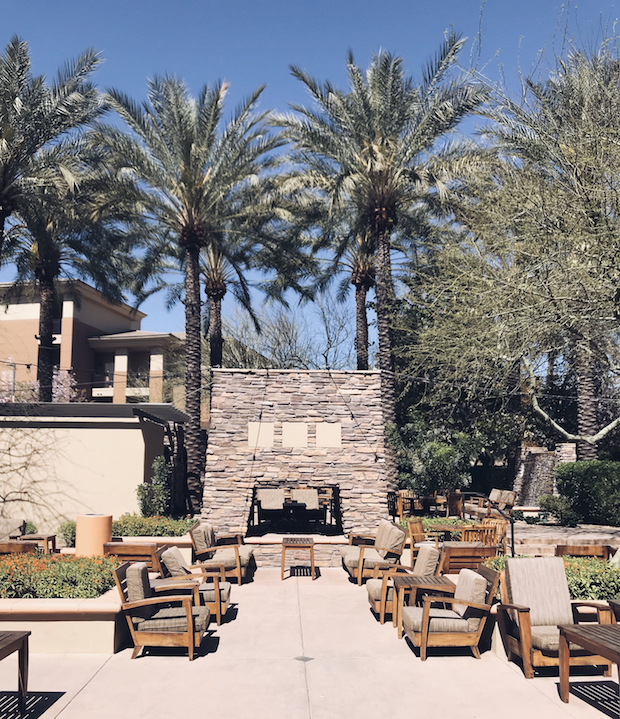 When Lexi joined me for Easter weekend,  we had two additional nights to find accommodations for.  I had heard a lot about the Sanctuary on Camelback (their spa is supposed to be top notch) and so we did a little splurge and ended our vacation there. Sanctuary has an exquisite property perched on Camelback Mountain and might just be THE perfect place to watch the sun set.
The grounds are beautiful, full of meandering paths in amongst the casitas. Unlike most hotels, the Sanctuary features rooms that are casita style and individually accessed from outside. I imagine that this would be the perfect place to be if you wanted the outmost in privacy! The rooms are spacious (each with a sitting area featuring a Nespresso machine..ummm yay!) and are completely desert chic. I think I just coined a new design term ha! The bathrooms are stunning with huge soaker tubs and beautiful tile work.
The infinity pool is the perfect place to capture the sunset…and my iPhone has way too many pictures to prove it. A very special place if you're looking for a treat. My only wish is that I could have visited the spa but we opted to spend our short time there at the pool… another time!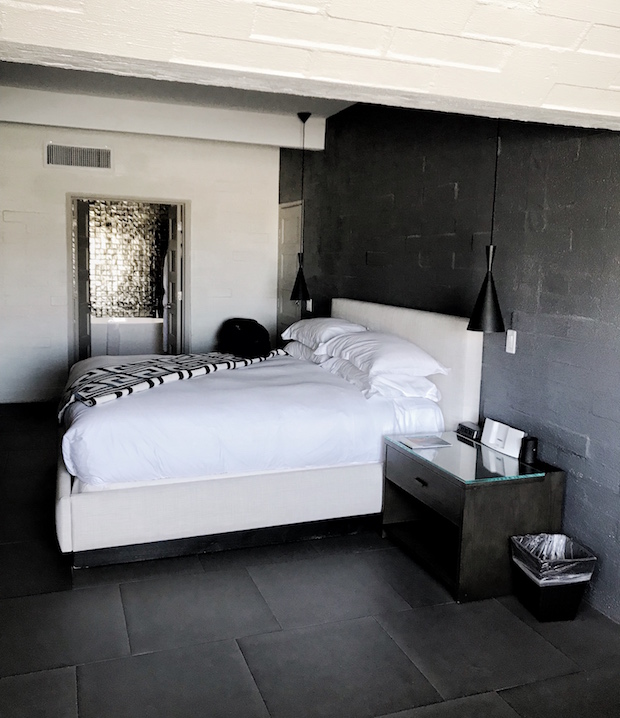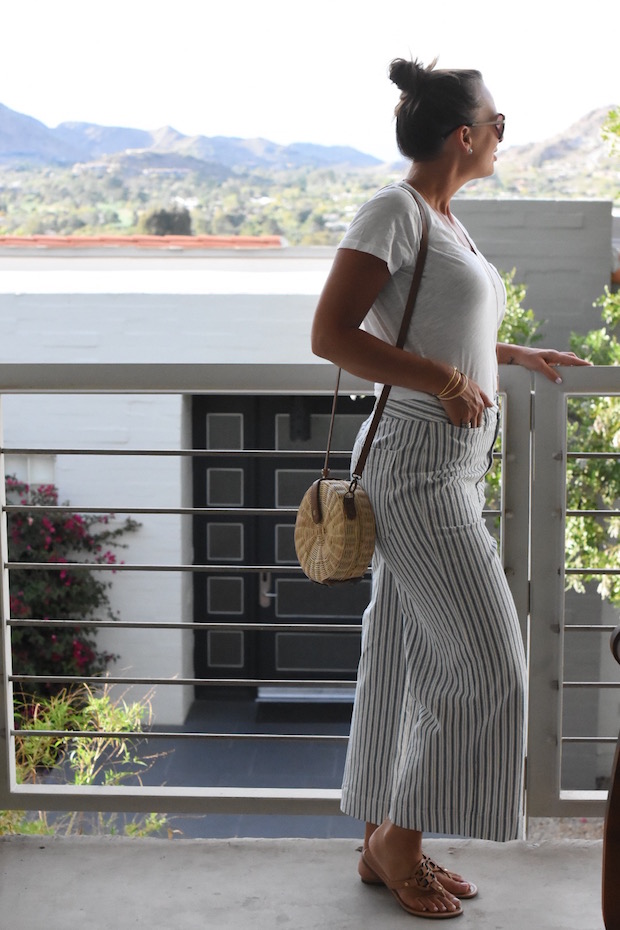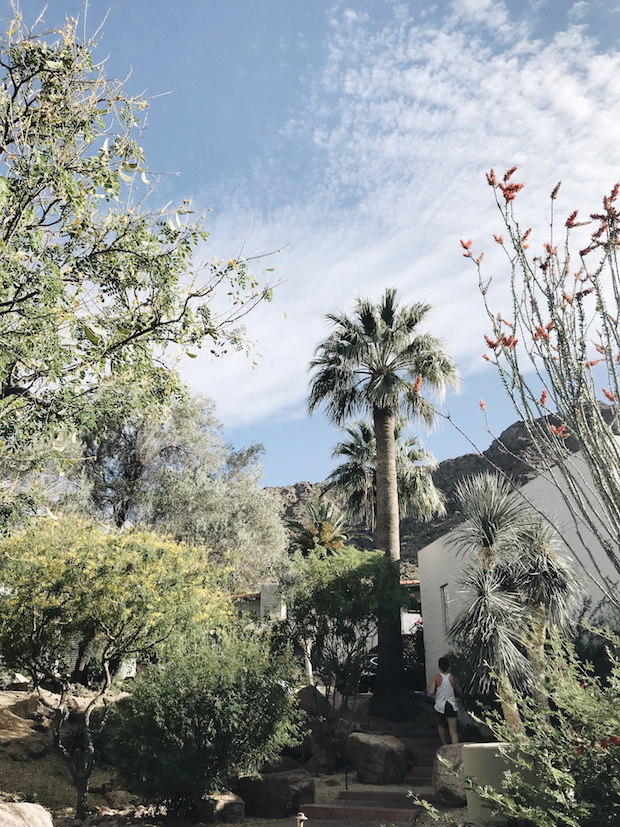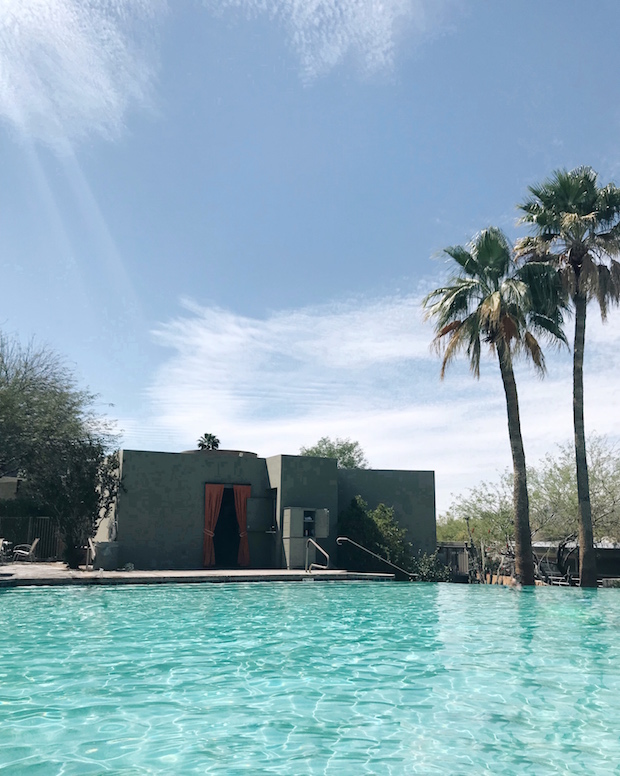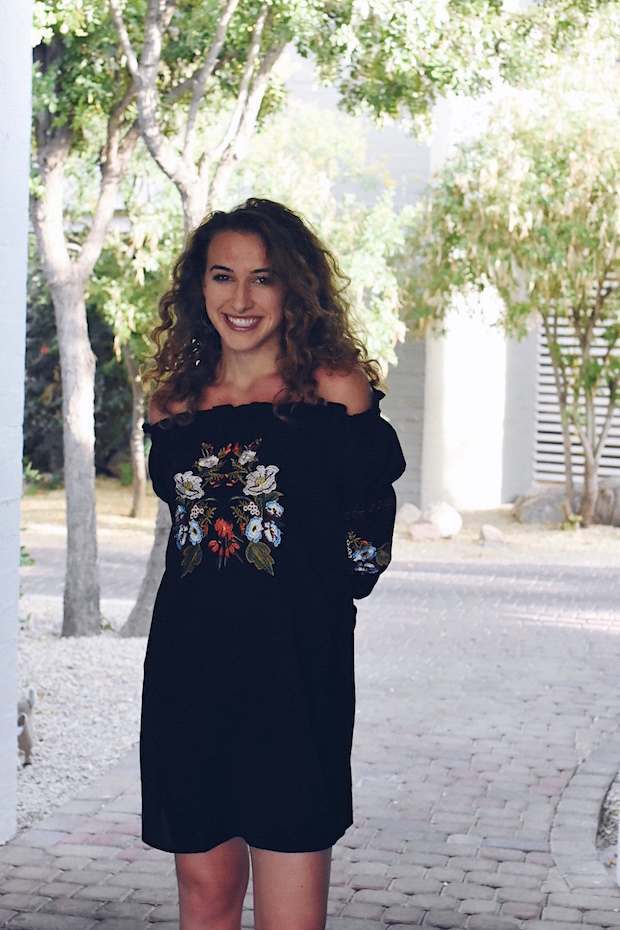 WHERE TO EAT//
We kinda ate our way around town…armed with a list from my sister in laws (thanks Renee and Jayme) and some of our favourites from previous trips, we had some incredible food! Thank goodness we did some hiking…it's all about balance, right??
Luci's at the Orchard  We loved it so much we came back a second time. Lucy's is a gourmet market and cafe located in one of Arizona's first citrus orchards. Their grounds are stunning and make you want to grab a coffee/fresh juice/smoothie and a baked snack and just settle in for a good while. They also have a restaurant on site, Pomelo, which has a fabulous patio to enjoy your dinner on.
The Henry  Patio vibes here too! The Henry is a bustling eatery that serves everything from brunch to dinner and everything in-between. Within the restaurant is a coffee bar. So cool.  Our dinner was a standout… try the warm parker house rolls (drool) and Texas Paloma cocktail. And make sure you ask to sit on the patio. There's a beautiful fireplace, lights, ceramic tile details…you'll leave with major patio envy.
The Mission. If you like Mexican food as much as our fam, make sure to add this to your list. The tableside guac is the perfect pairing for their taco chips (or should I call them crack chips? They are ridiculous!)  The tacos were also super delicious. Make sure to make a reso!
The Fat Ox. The perfect place for a special dinner. The Italian inspired menu is set up for you to eat in courses. We did a lot of sharing because there were so many delicious sounding dishes on the menu. Our favourites? The garganelli with truffle butter (STOP!) and the crispy skin salmon. All pastas are made in house… highly recommend.
Virtu Honest Craft. The hidden gem was suggested to us by another friend and her praise was spot on. Every single item is so meticulously and thoughtfully prepared. The menu changes weekly, sometimes daily using seasonal local ingredients. Hand crafted cocktails (including non-alcoholic choices), and small plates allow you to try multiple dishes. If you have an adventurous palate and place high value on ambiance you must make a visit here!
Chelsey's Kitchen. Just fresh delicious food. Almost a bit of a down home feel…we went nuts for the  deviled eggs and cornbread appetizers.
True Foods Kitchen. Always a great stop for healthy food. Our favourite appetizer is the crudite platter…they make raw veggies appetizing to everyone!! Their focus is on serving fresh, seasonal and healthful food. And well, I love a meal that leaves you completely satisfied without feeling that yucky over-full thing.
Cowboy Ciao. Super eclectic and super delicious food. They also have an extensive (read massive) wine list for connoisseurs. We love to order a bunch of dishes and share them. Our favourites: the stetson chopped salad, the exotic mushroom panfry…well, there's actually pretty much nothing I haven't liked there…
Farm and Craft. A great stop for lunch..they also have a wide selection of fresh juices and "build your own bowl" options. Lots of gluten free options here as well.
Still on my list: The One and Only Chino Bandido, FnB, Lux Coffee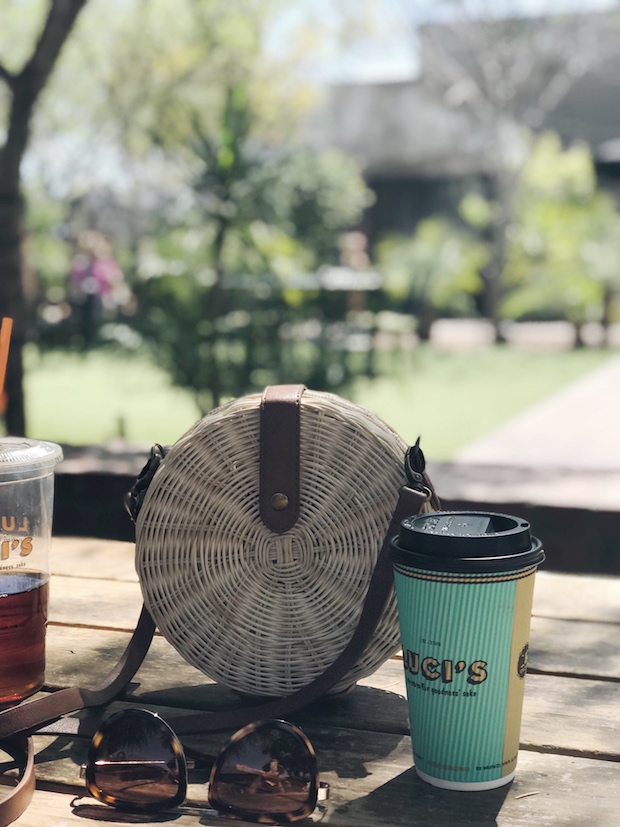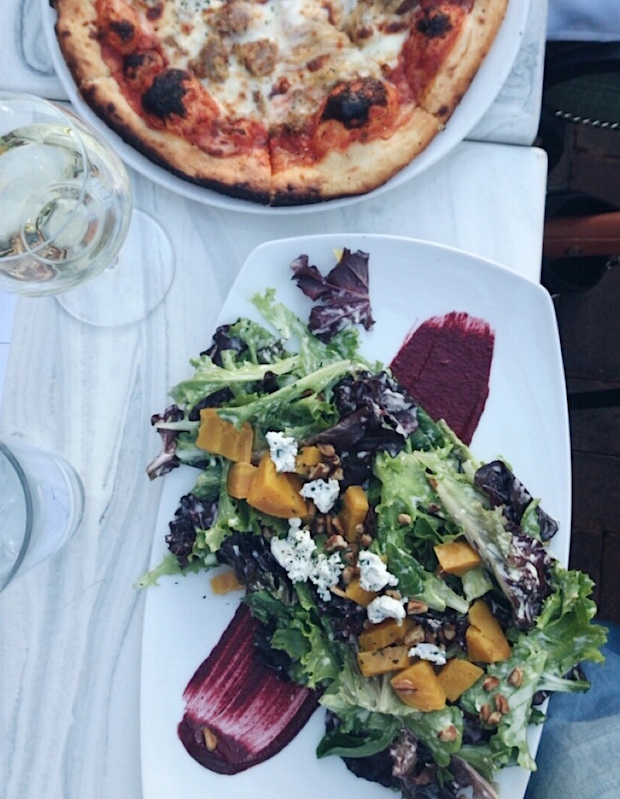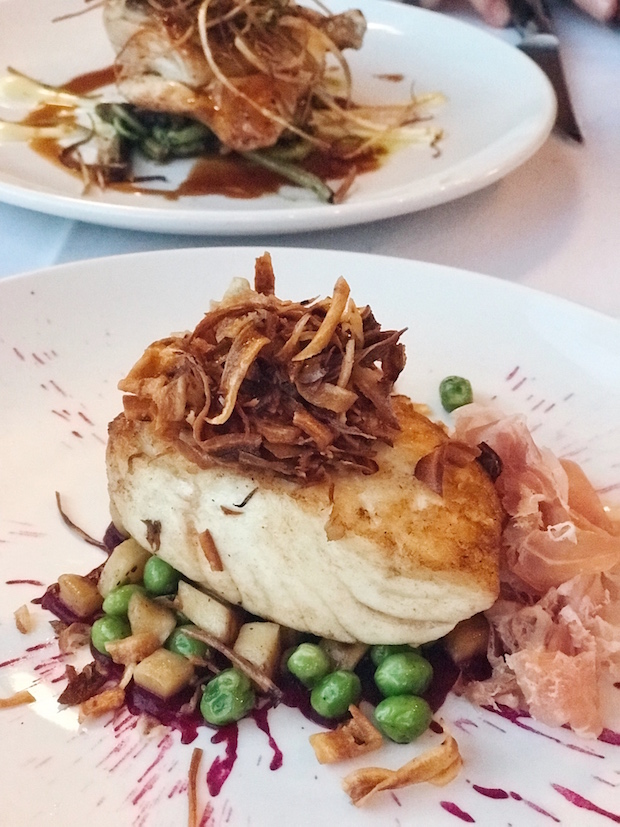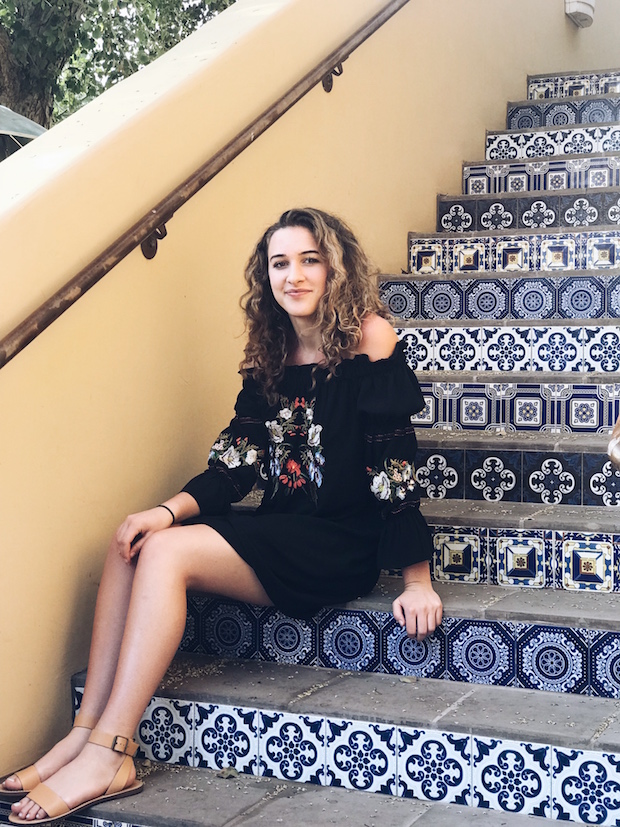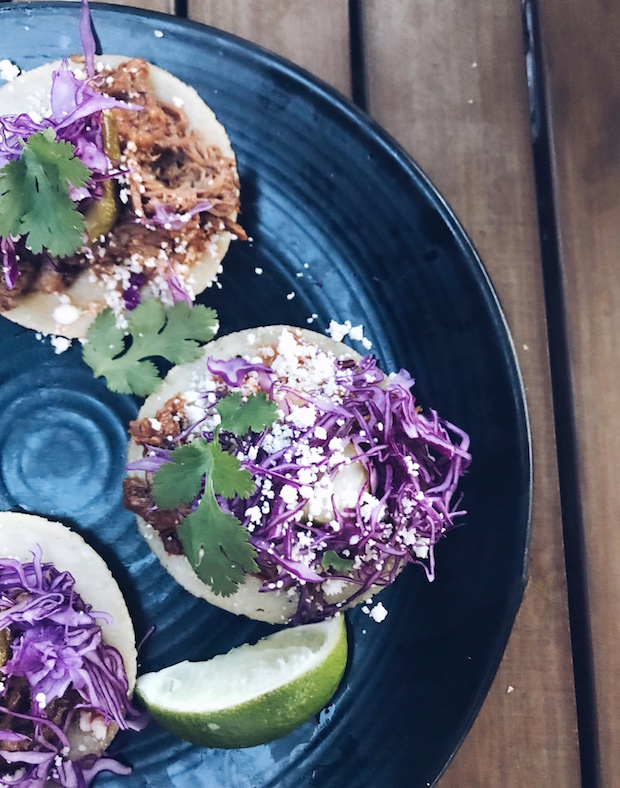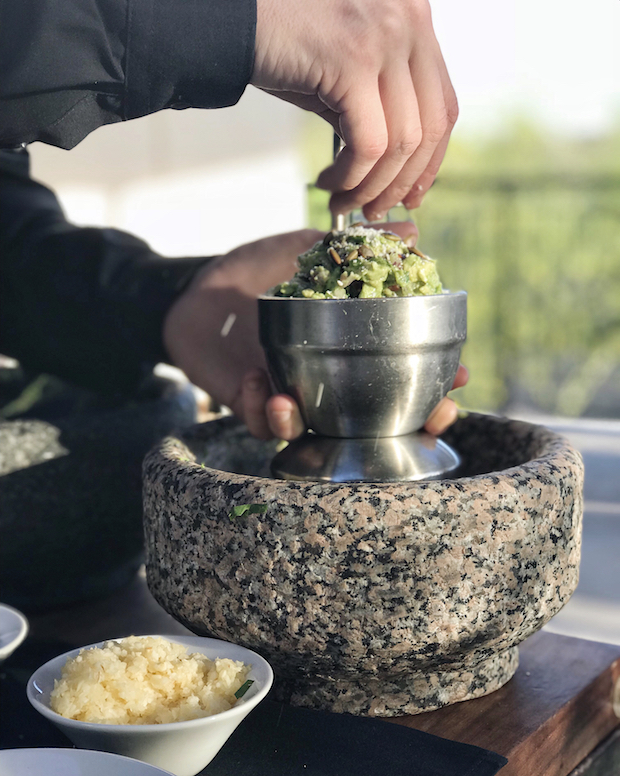 Re-Fuel //
Press Coffee. My morning walk usually brought me here…they take their coffee seriously. Touted as the best roaster in the valley, they make some darn good coffee. They also have a simple but delicious breakfast offering…think avocado toast and baked goods.
Lucy's at the Orchard. As mentioned above, they're a fabulous place to visit on a morning. Enjoy an acai bowl, avocado toast, a yogurt parfait and espresso all the while sitting outside on their gorgeous property. We noticed moms bringing their little ones to play on the expansive grass and "splash pad" while they had their coffee time together. Just what I would have loved to do when my kids were small:)
Juby True for a fresh pressed juice or smoothie fix.
Teaspressa. Finally, a tea shoppe that could rival any coffeehouse you've ever visited. Coffee inspired tea. Sound intriguing? Tea machiattos, french press tea, pour over tea, flavour infused sugar cubes…and their shop is so 'grammable too!
Original Chop Shop. Stop for a re-fuel here…fresh juices, protein shakes, smoothies…oh and acai bowls..don't forget the acai bowls. Multiple locations around Phoenix.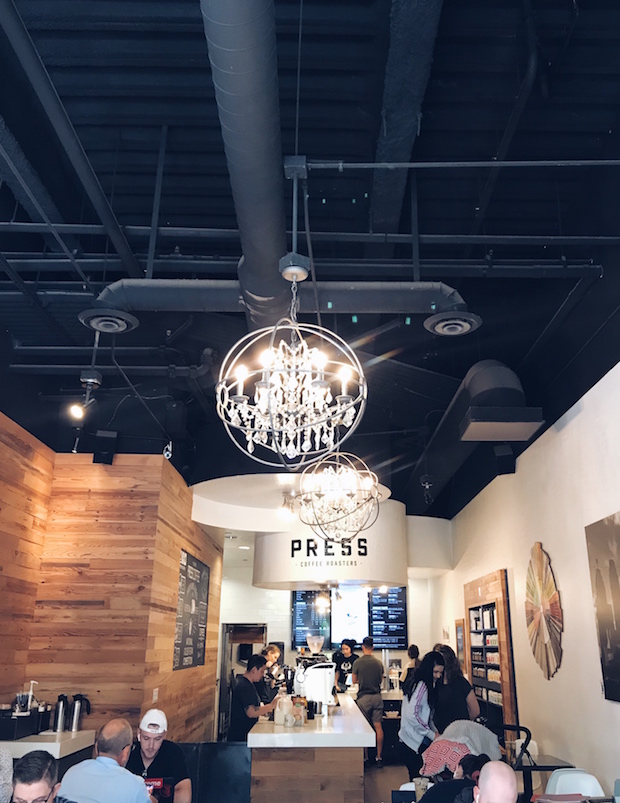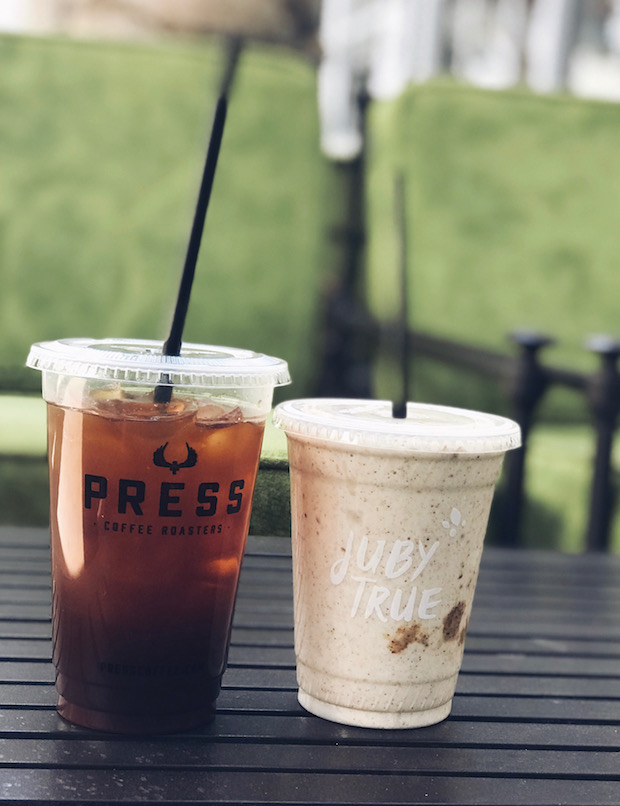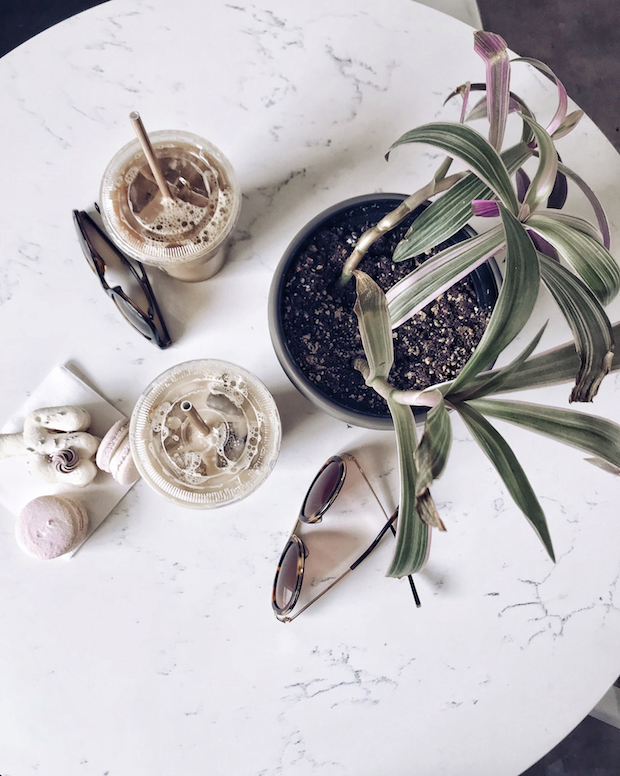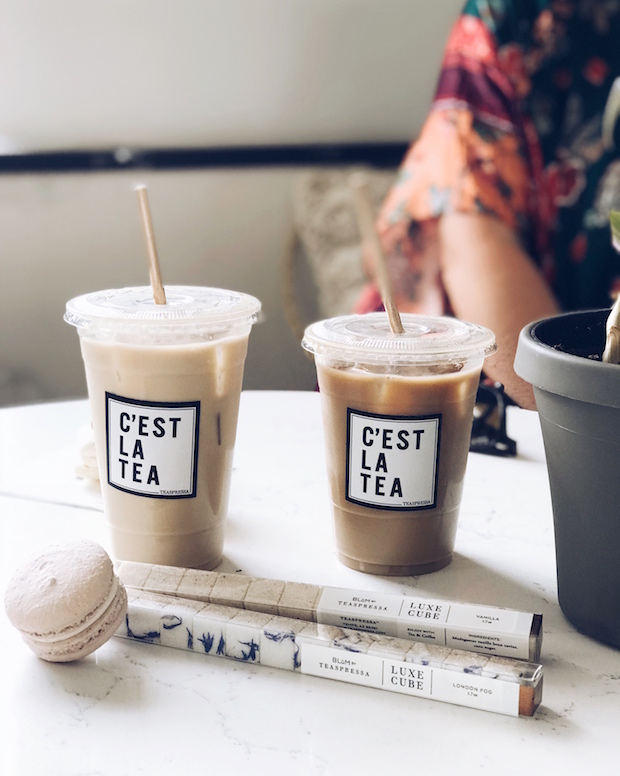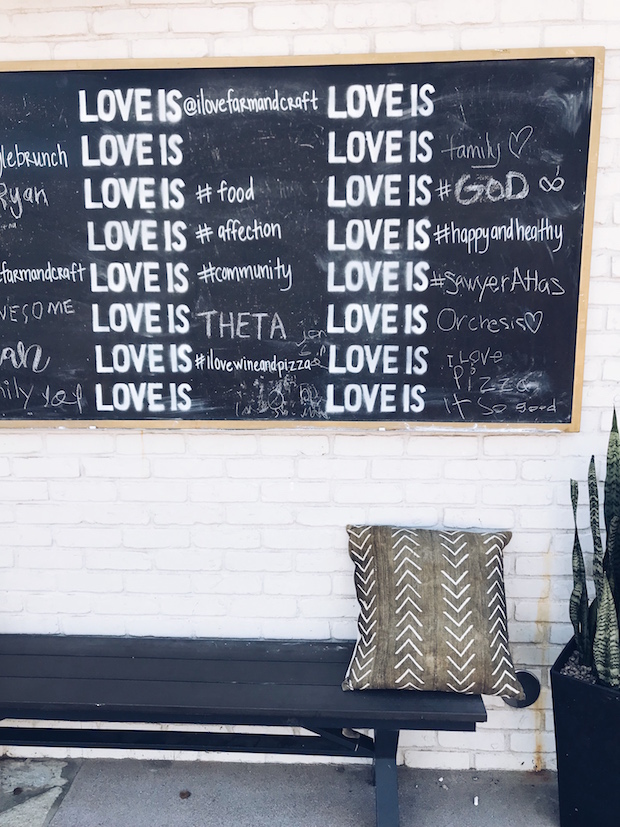 To Do //
You may be in the desert, but the Phoenix/Scottsdale area has no shortage of things to do. I'm married to a guy who thinks lying by the pool chilling is a form a torture (like how??), so his idea of a great vacation is being able to golf during the day and enjoy some form of entertainment in the evening. When it comes to taking in the great outdoors or if you have a love of sports or you need ways to work off all your delicious meals, Scottsdale offers lots of options.
Bike. Old Town Scottsdale has cruisers for rent at almost every corner. All you need is the app on your smart phone! What a great way to explore the area..taking in the awesome weather, cruising the boutique lined streets, stopping for a coffee or a snack and just getting to know the area better.
Hikes. The wild desert landscape filled with rock formations, huge cacti (called saguaro) and ranging elevations make Scottsdale one of my favorite places to hike…there are plenty of hikes that allow you to choose your level of difficulty. My favourites are : Pinnacle Peak, and Camelback . We also did Shaw Butte this time. Still on my list for next time is Piestewa Peak…I've heard it's a challenging one! My idea of a perfect morning is doing one of these hikes and then going for brunch…it's kinda a thing.
The Cactus League.  MLB Spring Training takes place every spring over the course of a month. Super fun to catch a game with the family…we got tickets to sit on the grass, allowing us to sprawl out (and do some serious people watching ha!).
Top Golf. Another fun way to spend your evening… think of a driving range (on steroids) with a lounge offering food and drinks…great for families or groups. Scott is crossing his fingers that one will make its way north of the border sooooon.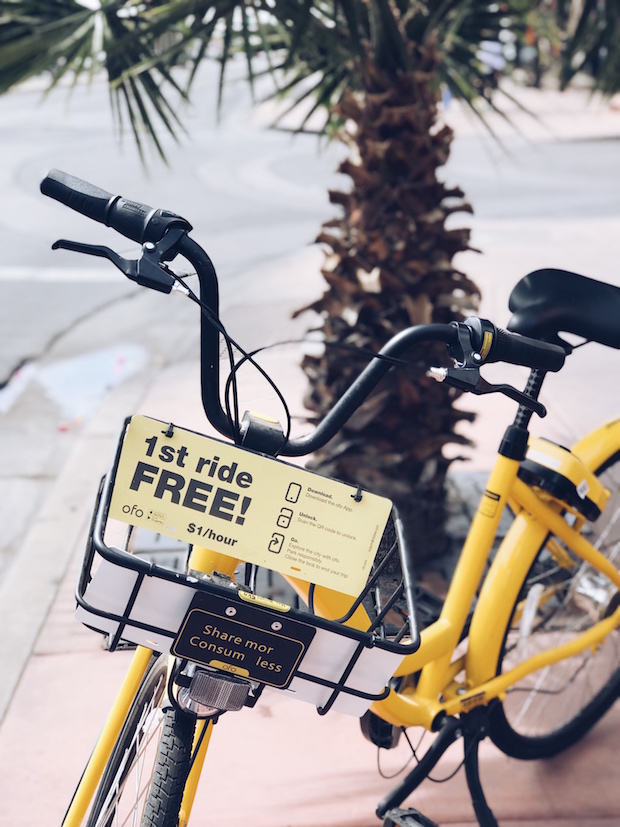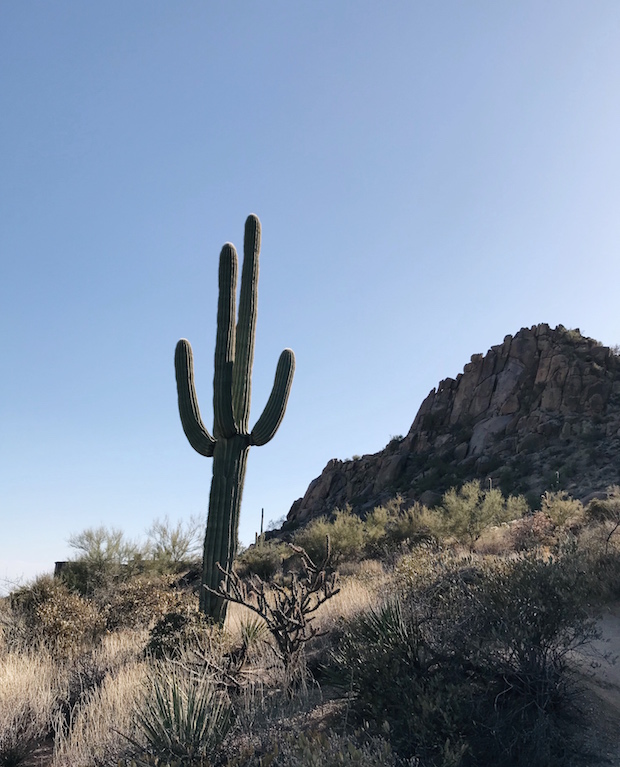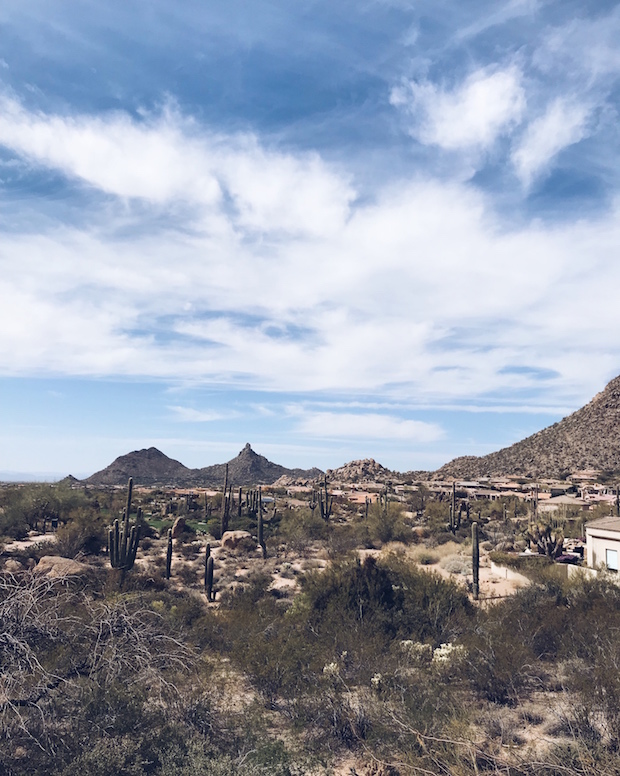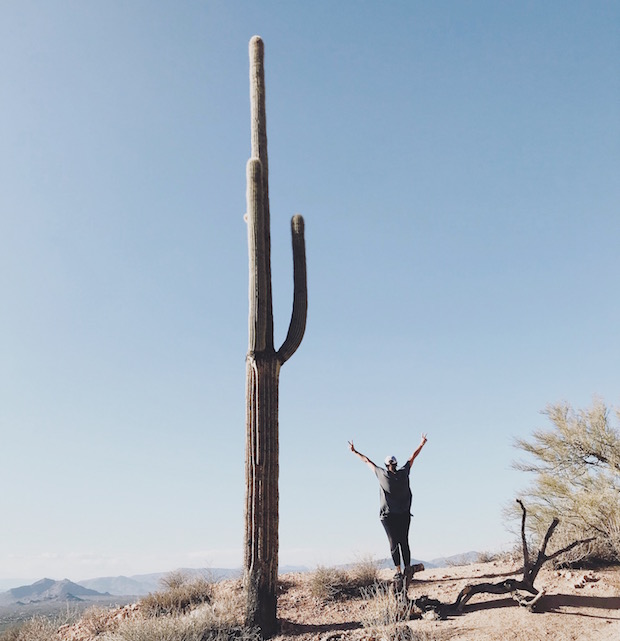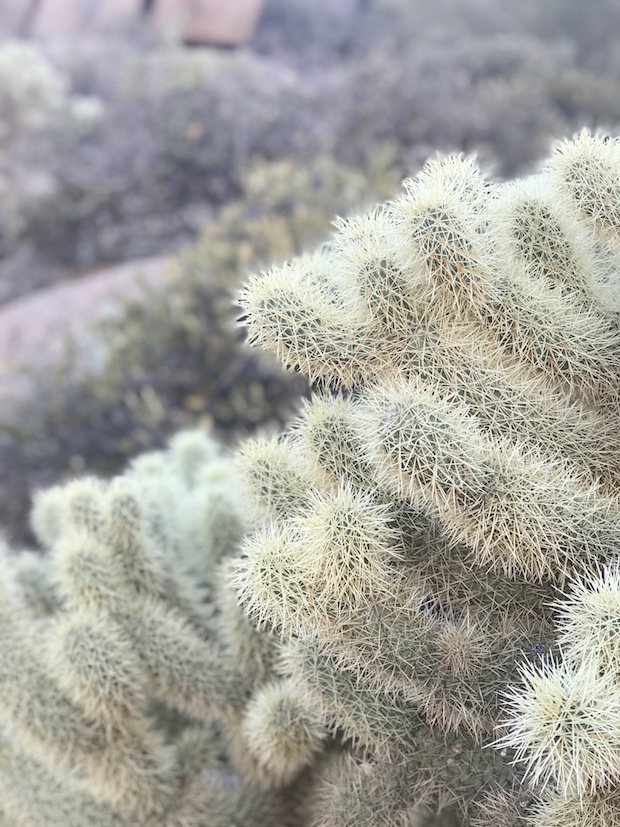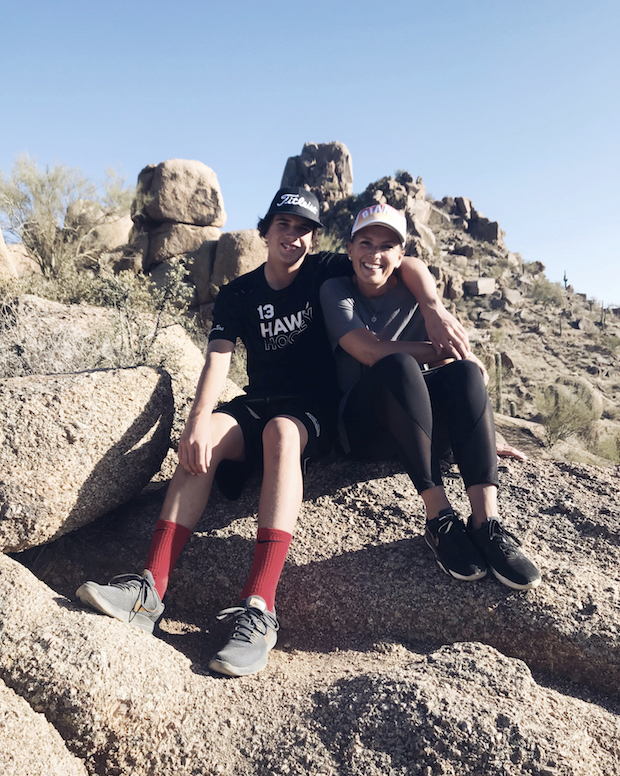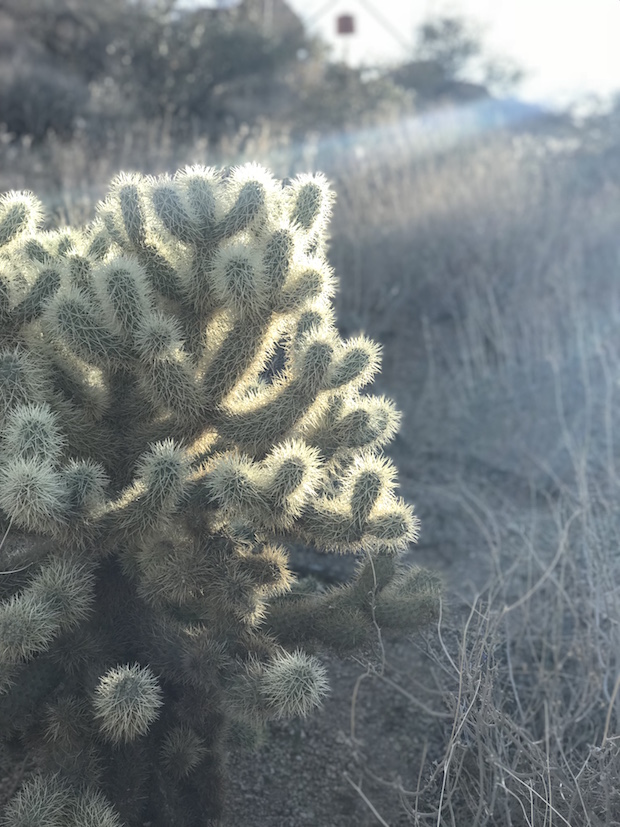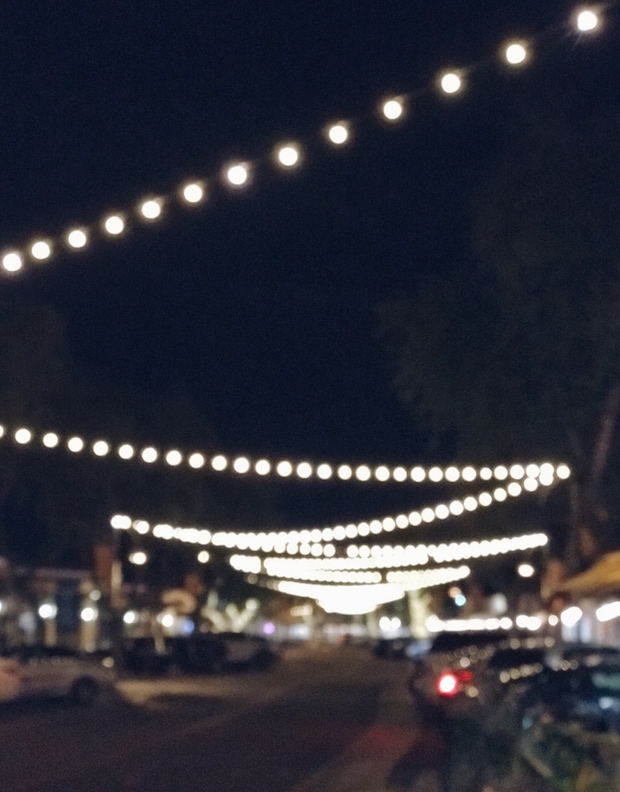 So..like I said, there's a lot of suggestions here and yet I still feel like there's so much I have yet to discover. Many of you gave me recommendations for our last trip and we honestly just ran out of days!! Guess that means we need to head back there, right? Keep the suggestions coming if I've missed some of your favourites…would love to add them to my list!
Thanks so much for reading…have a great week! Laurel xo