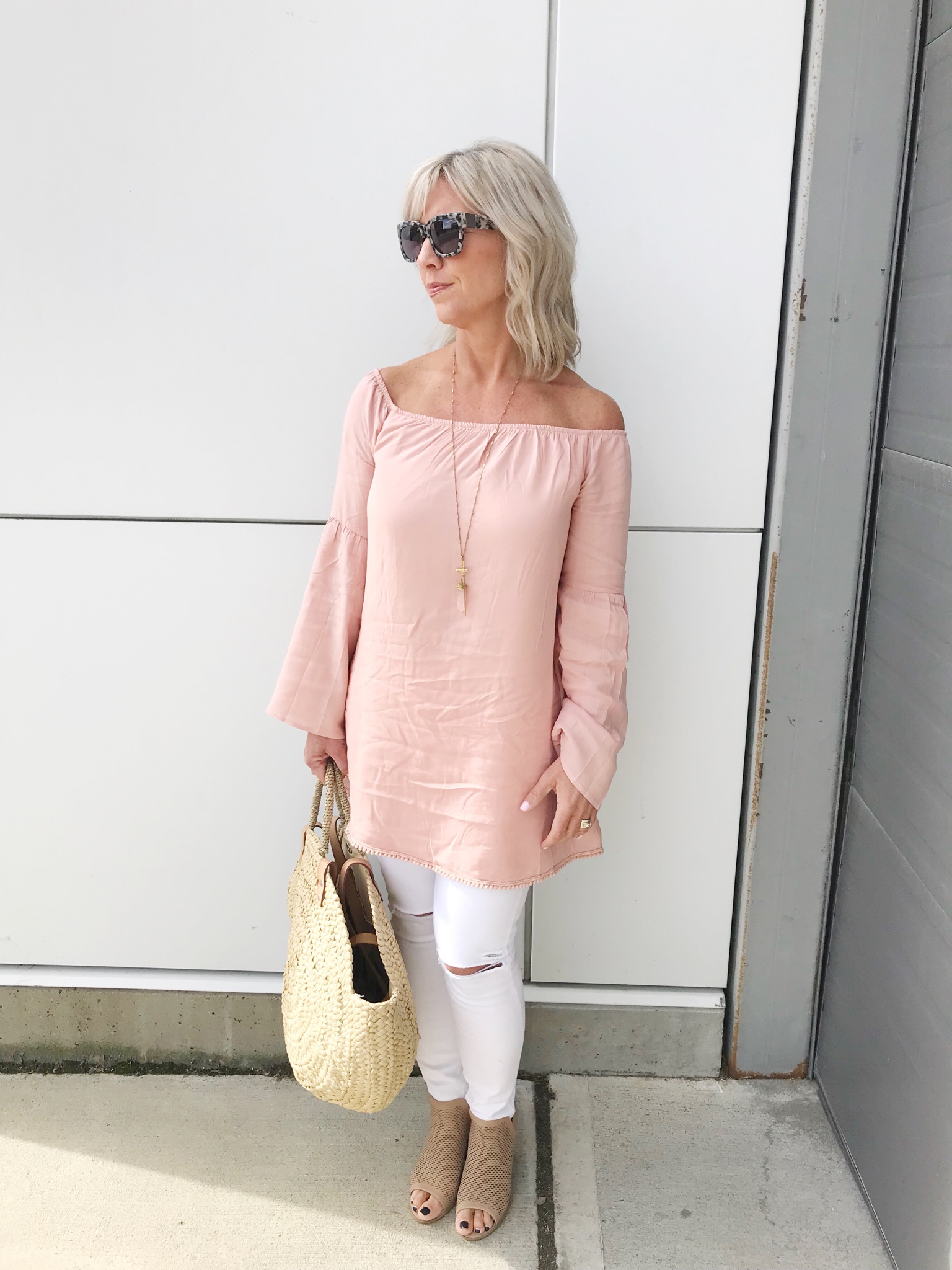 The weather seems to have turned a corner on the West Coast and for many kids today is the start of Spring Break!  That means it's time to start putting away those sweaters and boots!  One of our favourite looks for this spring is the off the shoulder look in blouses and dresses.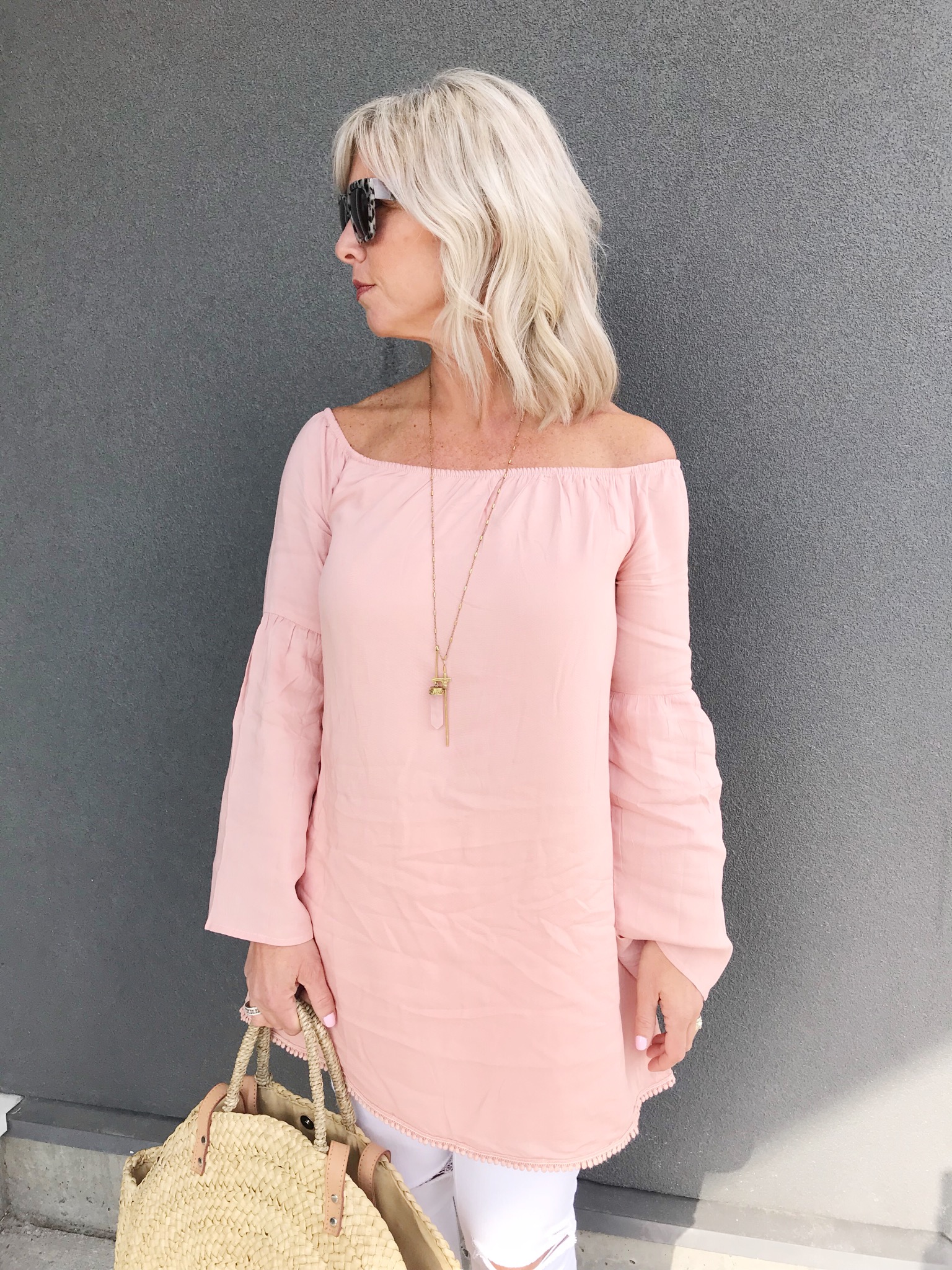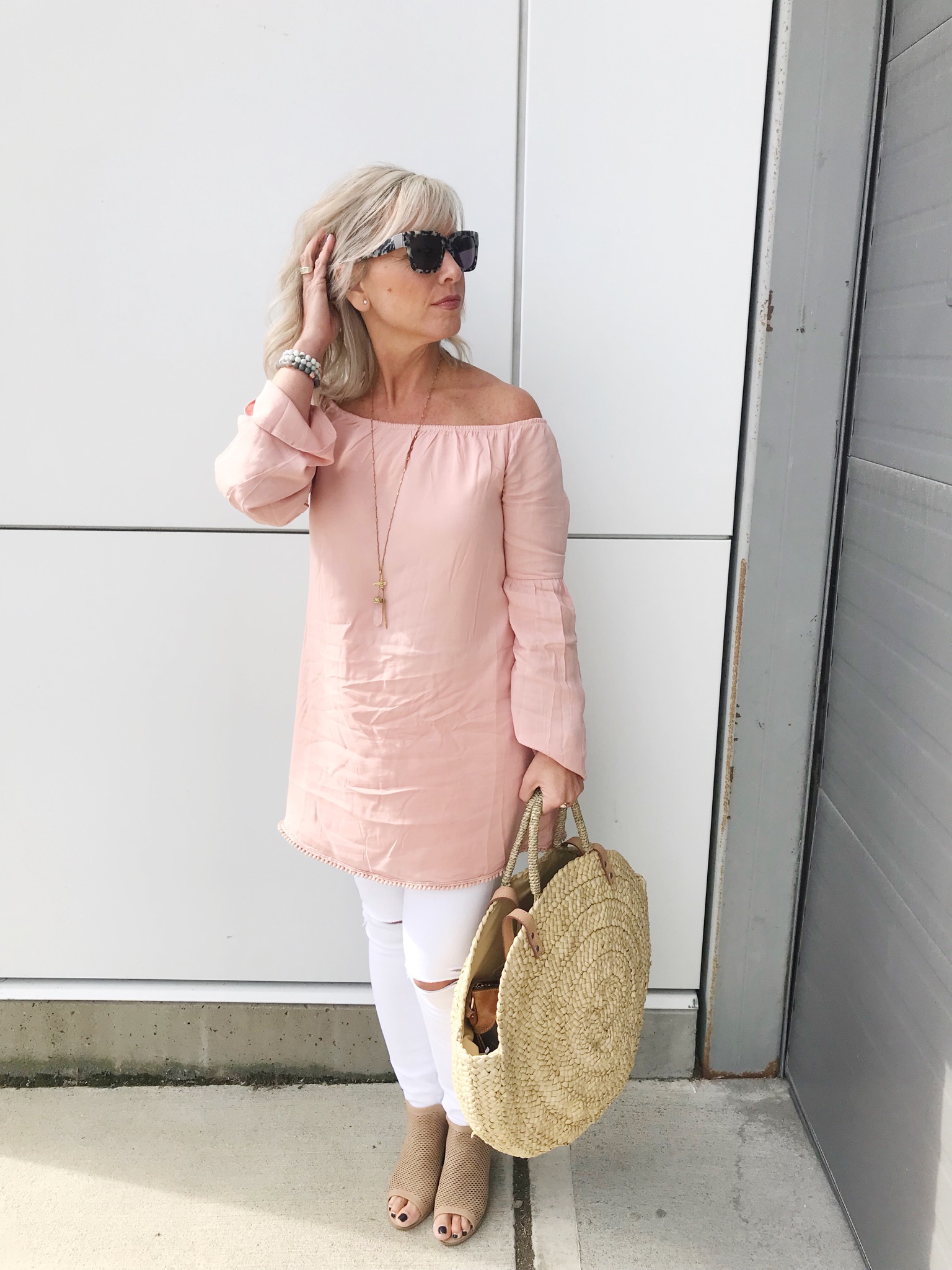 I'm really loving this blush off the shoulder dress with skinny ripped white jeans.  A long pendant dresses it up a bit. And a neutral heeled sandal elongates the leg…I'll go for that!  And an oversized straw bag completes the look!
OUTFIT DEETS
Jeans, available soon here
Shoes, available soon here
Bag, currently sold out, similar here
Pendant old, similar here and here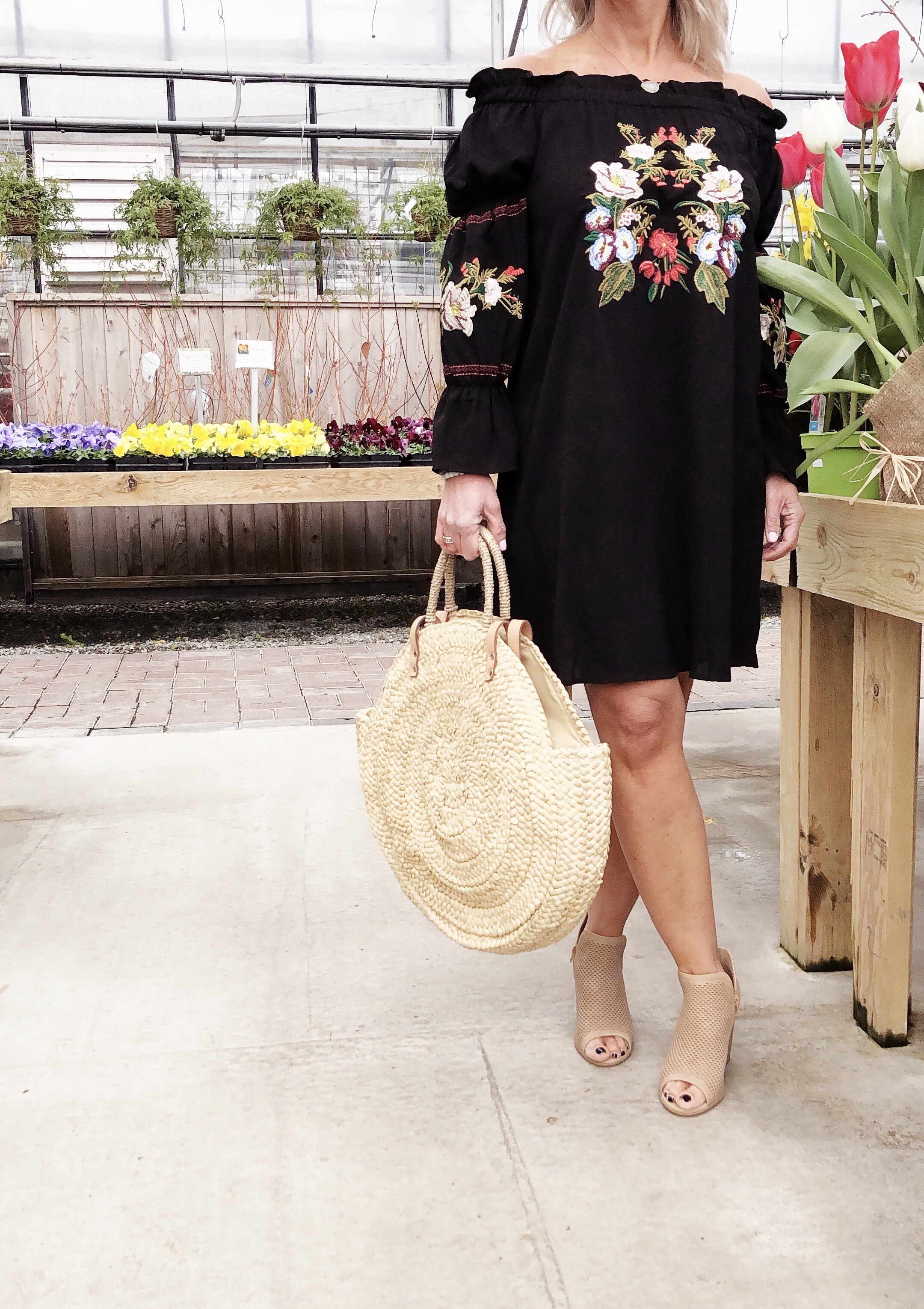 An off the shoulder dress is a complete outfit in one piece…great for travelling especially if you are only taking a carry on.  I really love this dress because the embroidery adds so much detail and makes accessories unnecessary.  It feels so festive and will be perfect for summer as well.
OUTFIT DEETS
Dress, available soon here
Shoes as above | Bag as above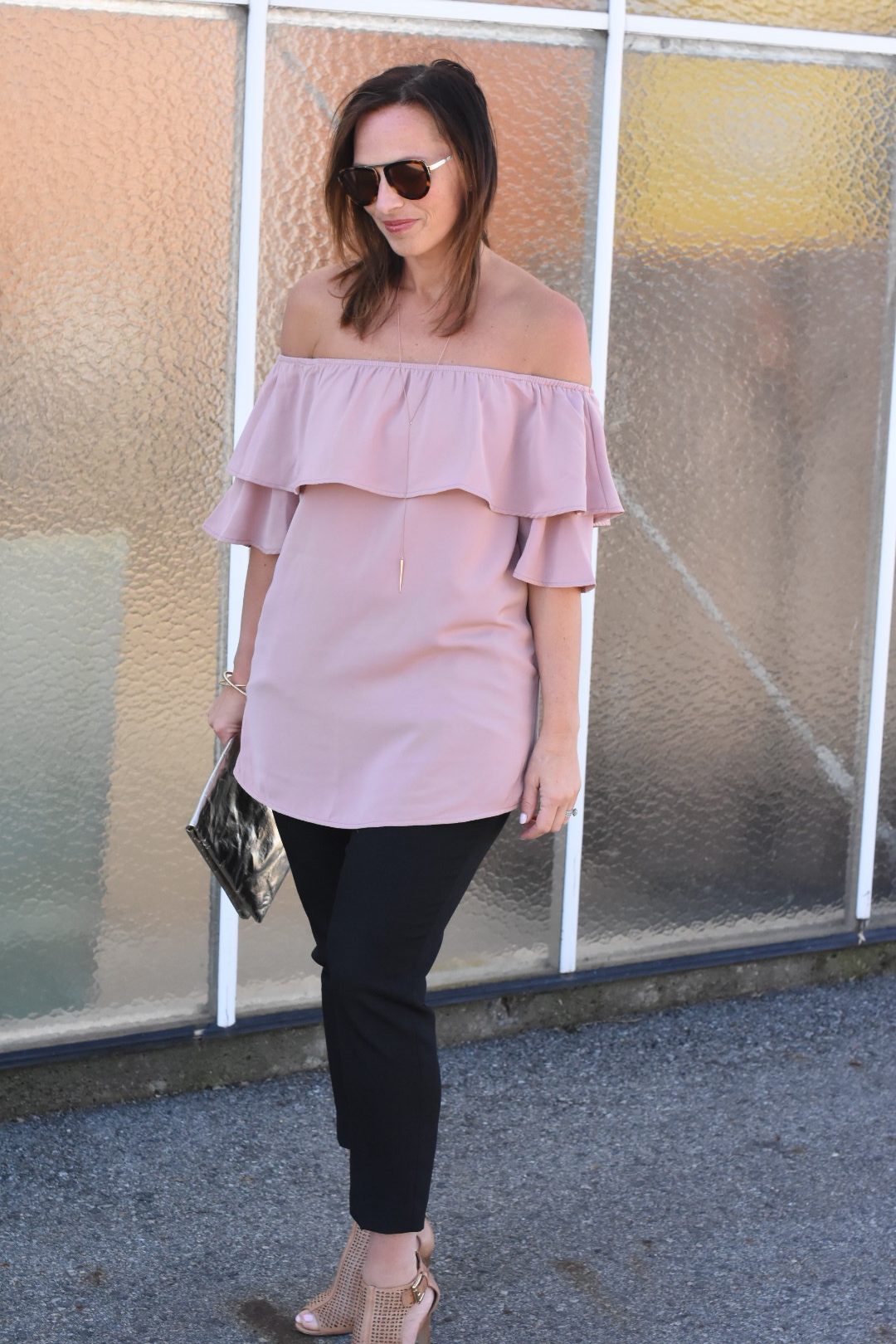 Laurel and I are both loving blush this spring! Call it pink or call it blush, it's the hottest color this year.  I'm loving how Laurel paired this off the shoulder blouse with cropped black pants for a sleek spring look.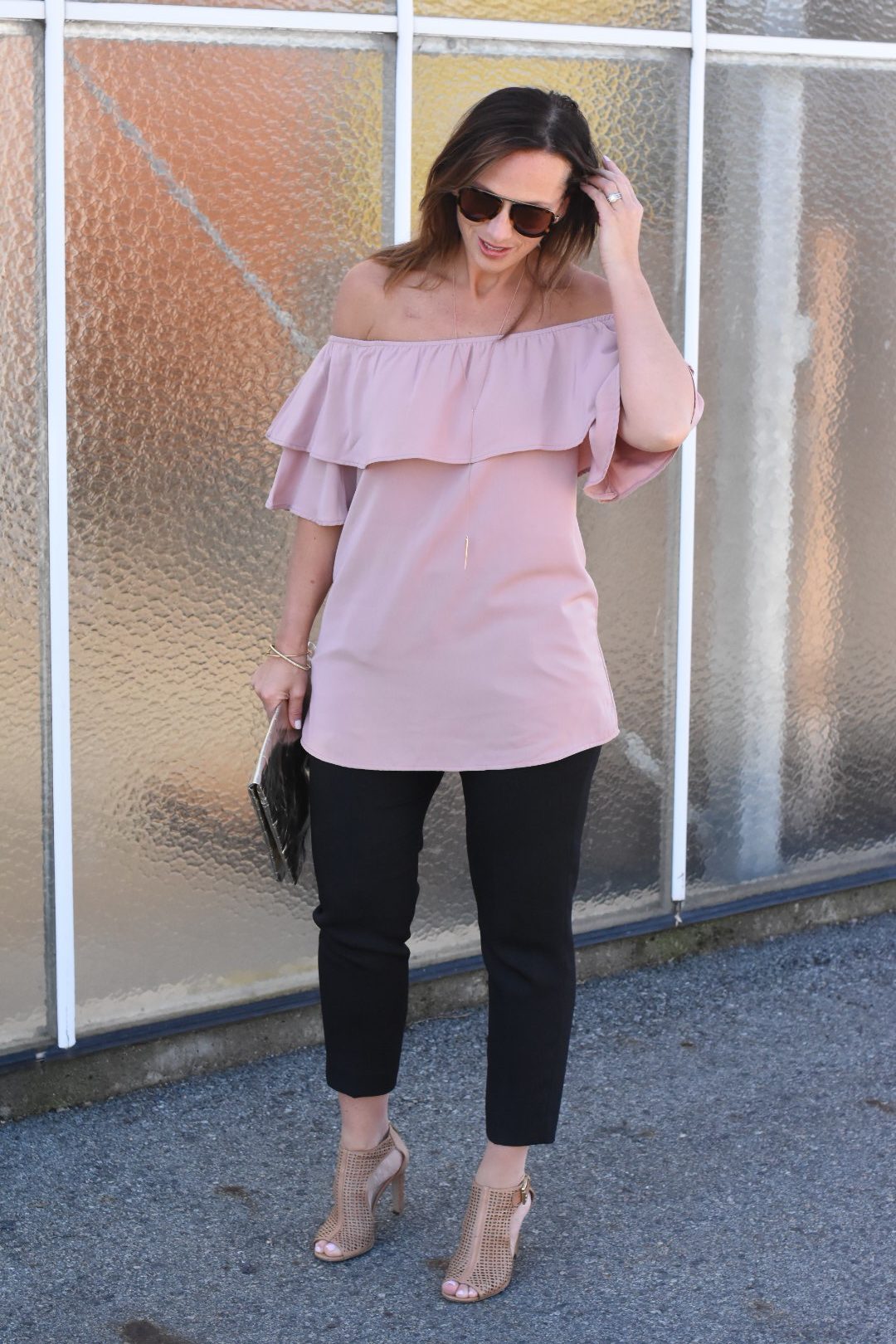 OUTFIT DEETS
Tobi Show Off Shoulder Dress here
Pant here
Sunnies, Neiman Marcus Last Chance, also here
Shoes, sold out, similar here
Purse, sold out but same brand here  *all their products are made from paper!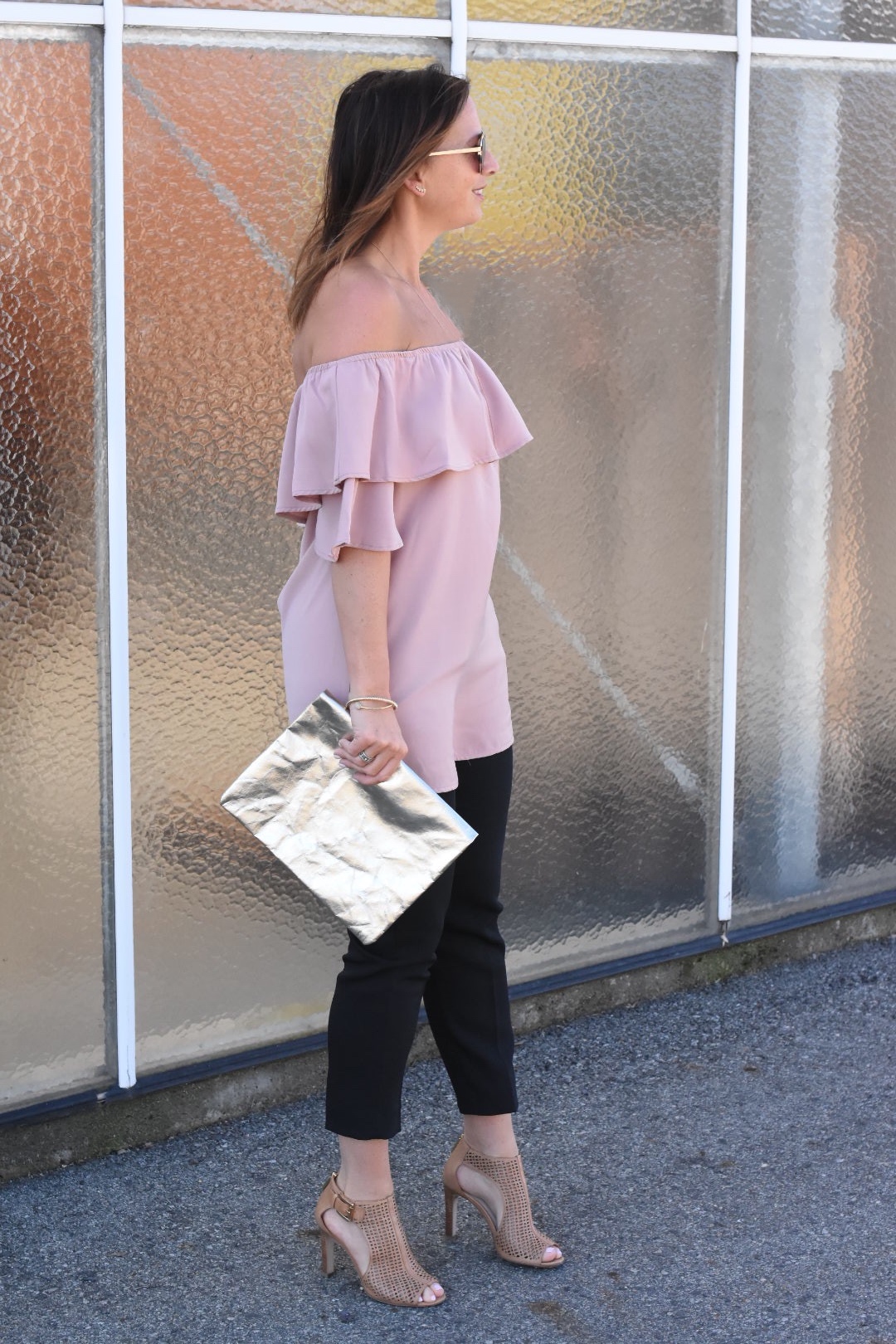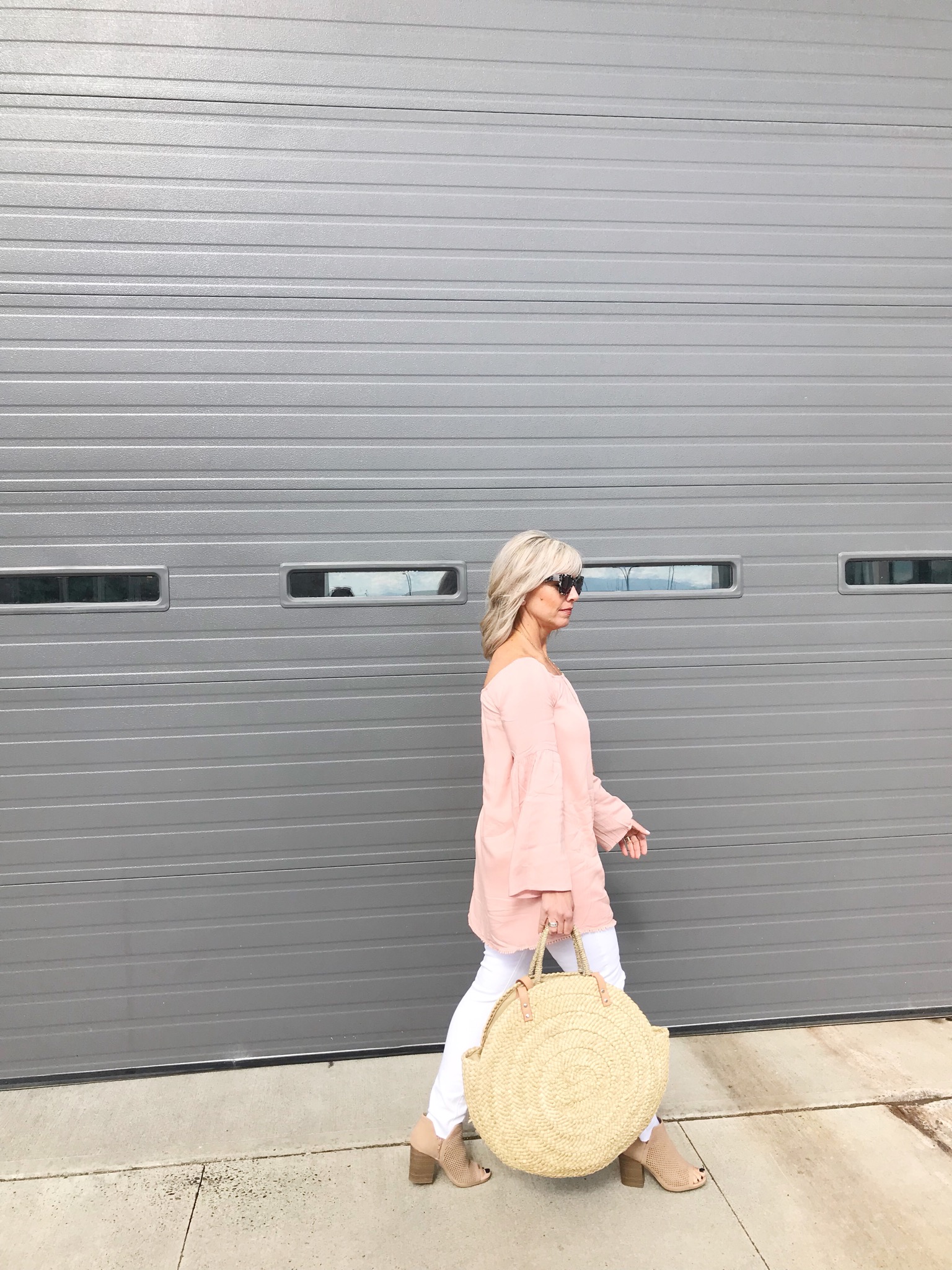 Don't be shy to show off those shoulders this spring!  Whether it's a dress or blouse, it's a cute fresh look this season.