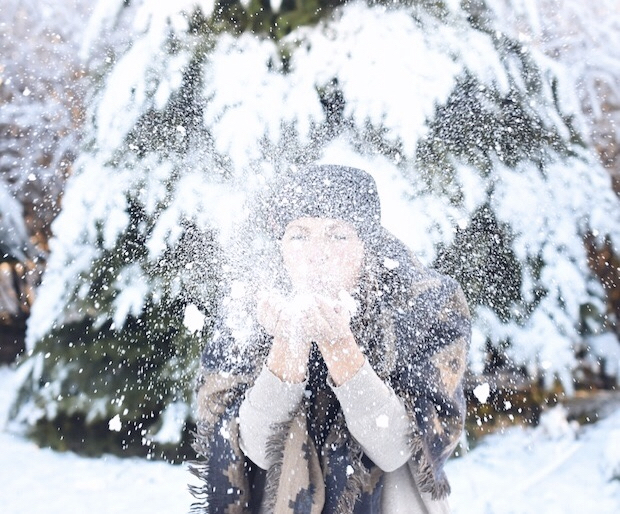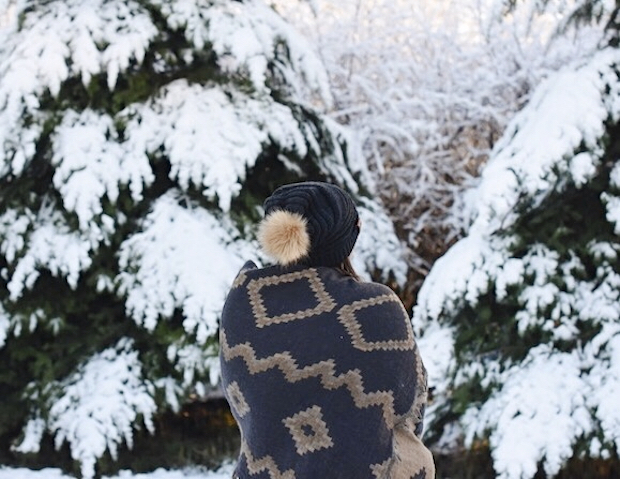 I had today's post all planned out. An easy and completely festive appetizer for the Christmas holidays. I felt like it was such a solid choice to post because you'd now have the perfect happy to serve over the holidays. So much for these great intentions…I simply ran out of time. For about 3 days in a row I kept thinking "I'll just shuffle it to tomorrow…no prob!" And then…there simply was no more tomorrows to move it to.  Uggh. What a fail. And not at all how I planned my last post of 2017…what a bummer.
On the other hand, a friend of mine said the other day that there's no such thing as a perfect Christmas so the best plan is to just let the idea of perfection GO. So I'm hoping this pre-Christmas post is my warm up for letting go of the desire/expectation for everything to be "just so". If I can really take this mantra to heart, I think it will bring the stress level down, which in turn will make me more enjoyable to be around ha! I'm joking…but only ever so slightly. Wound Up Laurel is pretty good at killin the vibe!
Don't worry, I won't leave you hanging with the recipe…I've linked to it below. Because I really do love it. In fact, I'm making it Christmas Day which makes it the third round of it in the last 2 weeks. It's yum.
So, here I am, disorganized as ever and swapping out recipes to instead share a couple of our family traditions that make Christmas really special each year. In the end, it is these things that make my heart full (which lasts a bit longer than a full belly?!?)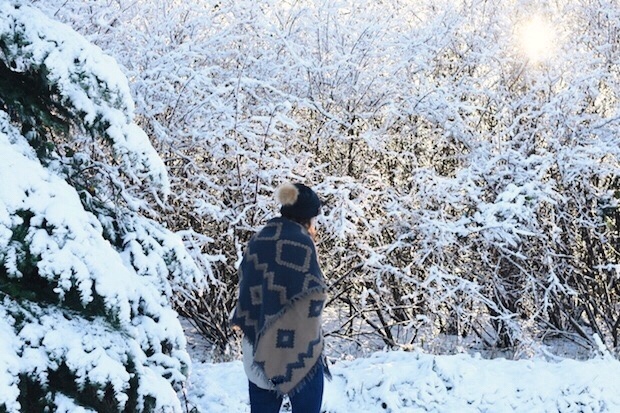 // The Christmas season is totally underway when we watch the Holiday. It's my favourite movie of all time…something about my reaction to the Jude Law/Cameron Diaz kiss just makes my kids howl! It just doesn't get old. To elevate our movie watching experience to serious next level, we make a quick pit stop at the movie theatre for the real good popcorn. Honestly, sitting in your PJ's, watching a movie AND eating movie theatre popcorn in the comfort of your own home? Doesn't get better than that!
// Growing up, our grandma used to serve little dishes full of Peppernuts (aka Pfeffernuesse) during the Christmas season. These little spiced cookies were something I always looked forward to and are still such a favourite…they aren't overly sweet and have a delicious mix of spices.  My mom is a crazy good peppernut baker as well and I'm imagining that she feels inner horror as the men in the family toss handfuls into their mouths. They are a labor of love to make! Little side note: Rumour has it that Mennonite grandmothers used to keep a few peppernuts in their purses during church services. When the children would become a bit noisy or restless, they would pop one of these hard nuggets into their mouths and the necessity of sucking the hard cookie and the surprising spiciness would distract the child and silence was achieved. (source: Mennonite Girls Can Cook). Cool, right? Can't wait to indulge in some peppernuts this Christmas!
//Christmas Eve service. The ritual of getting dressed up and heading to church as a family is something that just sets a great tone for Christmas. You know how the last few weeks preceding Christmas has many of us feeling like we're a bit frayed? I feel like Christmas Eve service just kinda brings it all back into perspective. It's a tradition I really look forward to every year.
// The snapping of the Christmas cracker. It's a total tradition on Scott's side of the family. Most importantly, the paper crown gets worn during dinner…young or old, everyone must participate. Period. And we all take turns sharing the riddles inside our crackers. I actually had forgotten to buy some this year…and then Lexi asked me about them. She was horrified that I almost messed it up…I suppose I didn't realize just how much they appreciated such a small little detail. Noted. (Christmas crackers have now been purchased…thank you Nana!)
// Mixing new recipes with old. Every year, I make it a tradition to look for a new recipe that can be added to the Christmas roster. This year? The appetizer that I talked about at the beginning. Labneh Dip with Zaatar Pistachio Mint Olive Topping. The photo is what grabbed my attention: the red pomegranate aerils are so visually pretty and so..well..Christmas appropriate.  Just a note to not let the ingredients scare you! I made the labneh easily by using plain greek yoghurt and letting it drain in at the fridge for two days (wrapped in cheesecloth). Here's my hack to make it even easier: sub in goat cheese. The topping is so delish over this mild, soft cheese! And buy pita chips if making your own just isn't in the gameplan. The topping is so yummy that you're going to want to keep making it!
//Game time. This is also another Edwards tradition. No gathering is complete without a friendly (usually) game of Ticket to Ride or Nickels. I love that it's about being together and just enjoying each other, rather than staring at a tv. There's usually a ton of banter, some competitive moments and a whole lot of laughter (ok on occasion members have been kicked out…those are the classic moments!).
It's these traditions that I just treasure every year. I know life is all about change…but there are some things I hope never do. Namely, these traditions.  I also look forward to new rituals that might make their way into our Christmas celebrations.  What are your favourite traditions that make Christmas feel special to you?
Wishing you all a very Merry Christmas. May you feel joy, peace and hope this Christmas season xo Laurel
"For unto us a child is born, His name shall be called Wonderful Counsellor, the Everlasting Father, the Prince of Peace." Isaiah 9:6