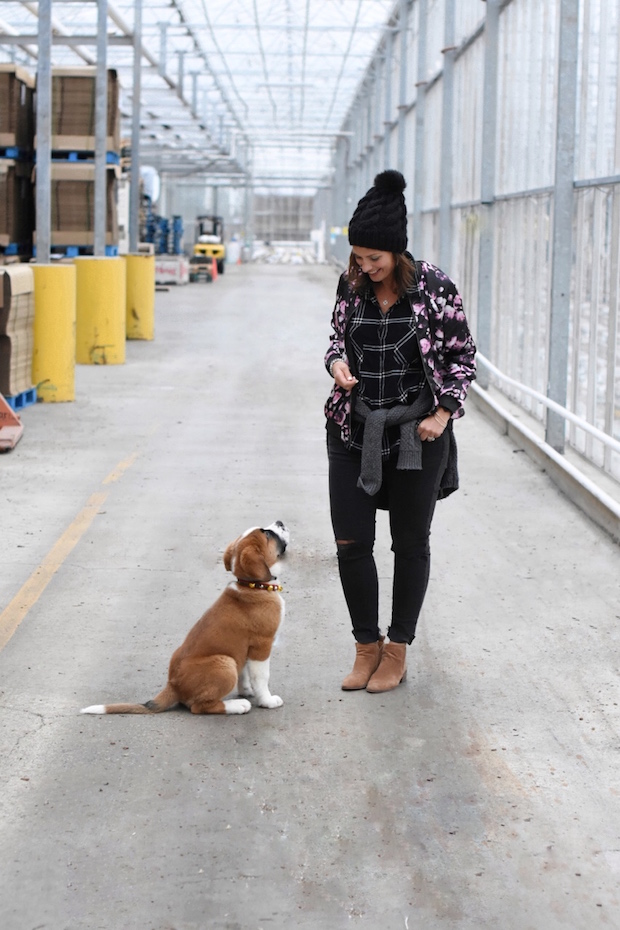 Getting tired of seeing Chester in all my pics? It's just that he's so irresistible right now. And he's growing SO fast that the puppy stage is going to be a short one…well, in terms of size. Maturity wise? Ya..he's got a ways to go still! He was game to come with me on a little adventure to the greenhouse where he could run forever and of course, beg for treats (what has happened to me? I'm going so soft!)
This crisp beautiful weather is so awesome…and it's a treat to put away the waterproof boots and jackets for a bit. And trade them for some fun pieces like this bomber. Super versatile and feminine…and a welcome change from my usual "solids" situation. Love that it's not super bulky and can actually be worn over some layered pieces. Bonus is that it's reversible too…so if I have a solid breakdown, the basic black is there to help me out! Guys, it's pretty much 2 jackets for one..you pickin up what I'm puttin down?
So ya…here's me and Chester chillin greenhouse style…he looks cool all on his own… I got some help from this bomber 🙂 PS scroll to the bottom for a Sugar Plum Sister promo code to get 15% off on this and some other fab pieces! Ya!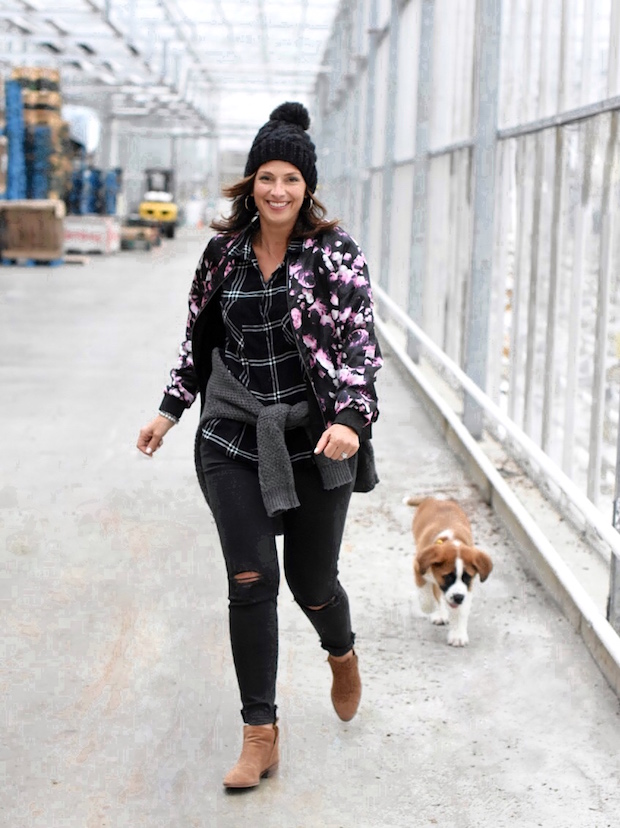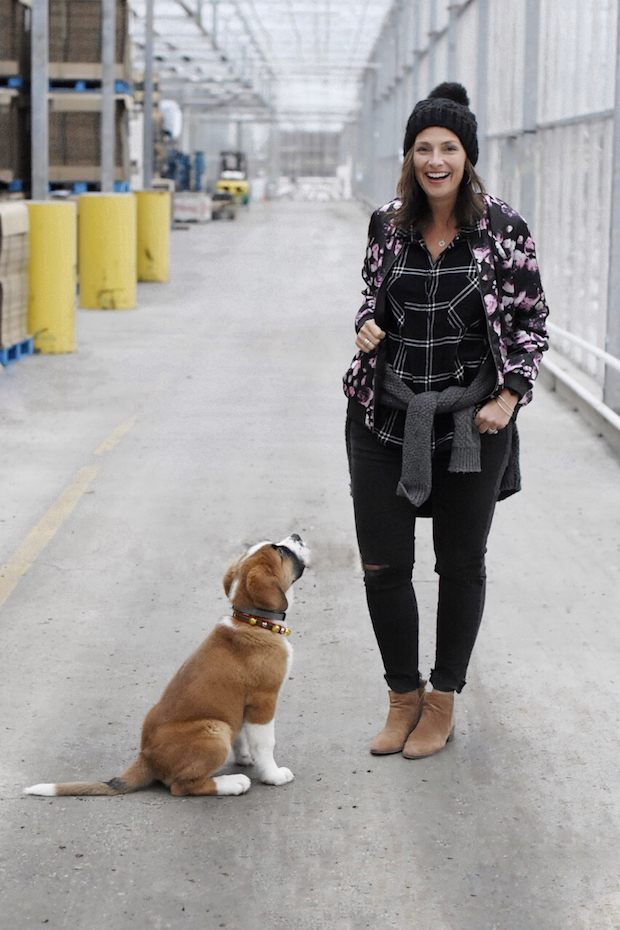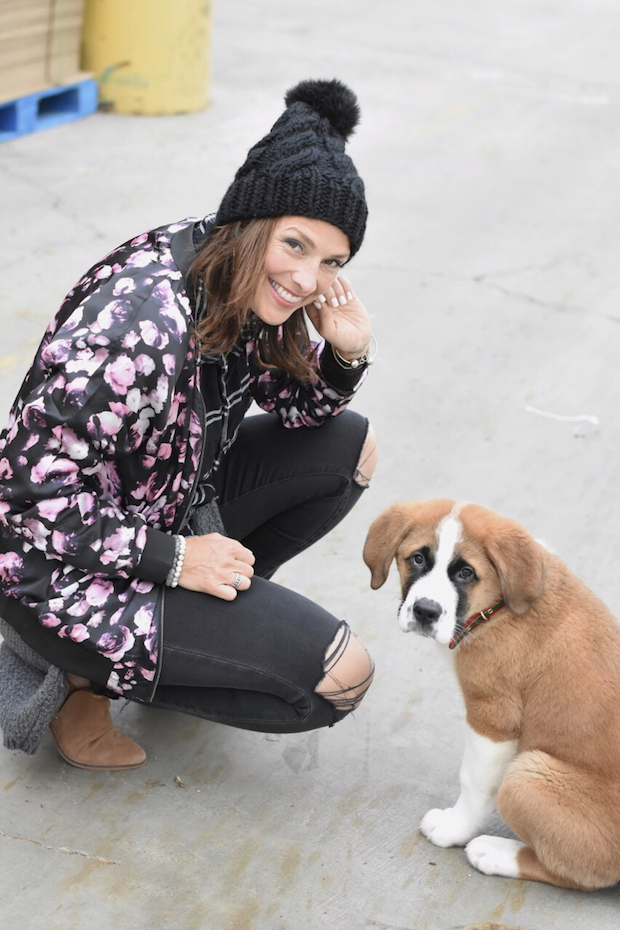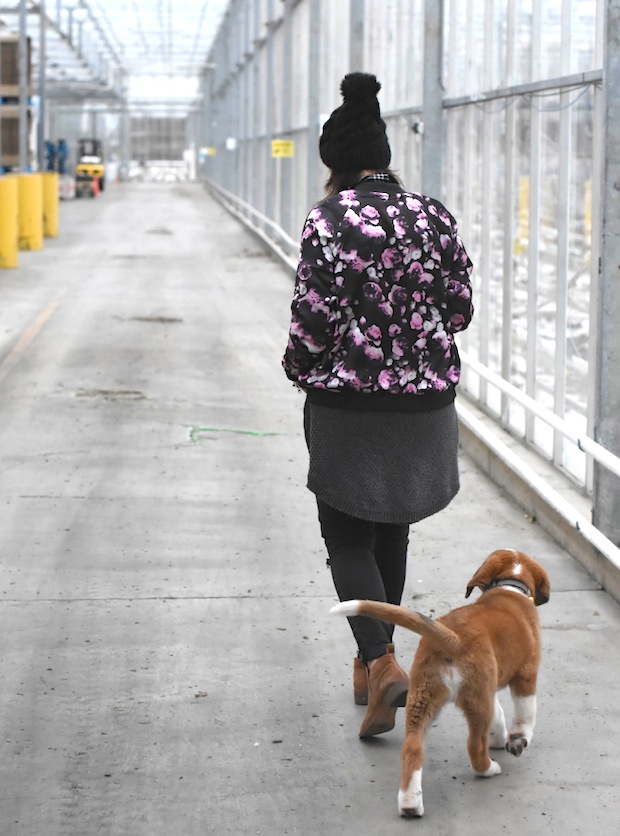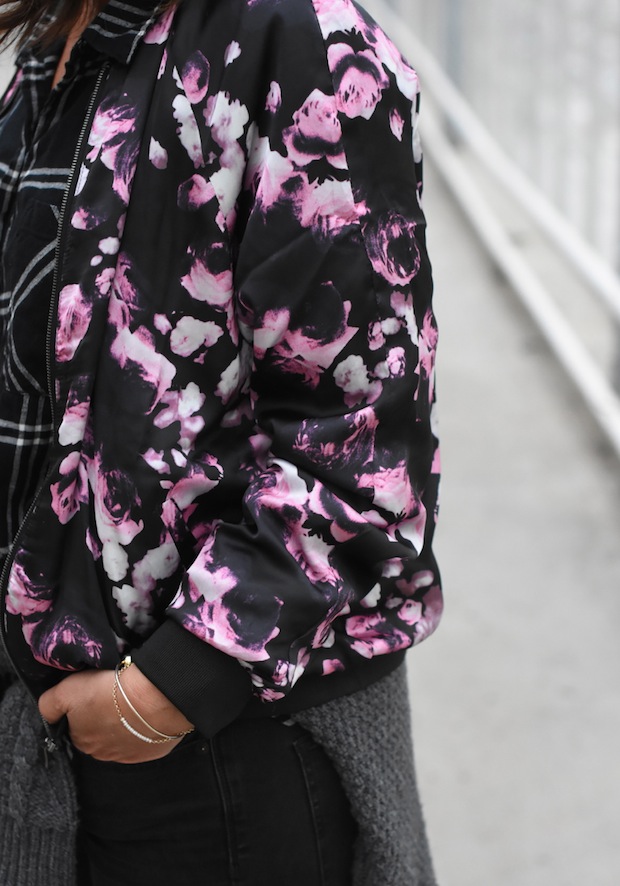 Thanks for reading, friends! Our friends at Privilege Clothing are offering our SPS readers 15% off any Priv Collection pieces. Click here to have a peek. Happy dance!  Just enter SUGARPLUM15 at checkout on the Priv site.
Some of my fave pieces are the high waist vegan leather leggings, the maxi coatigan, and the "I'm allergic to mornings" sleep set (because YES I am!).
Happy shopping..for yourself or to put under the Christmas tree. Laurel xo