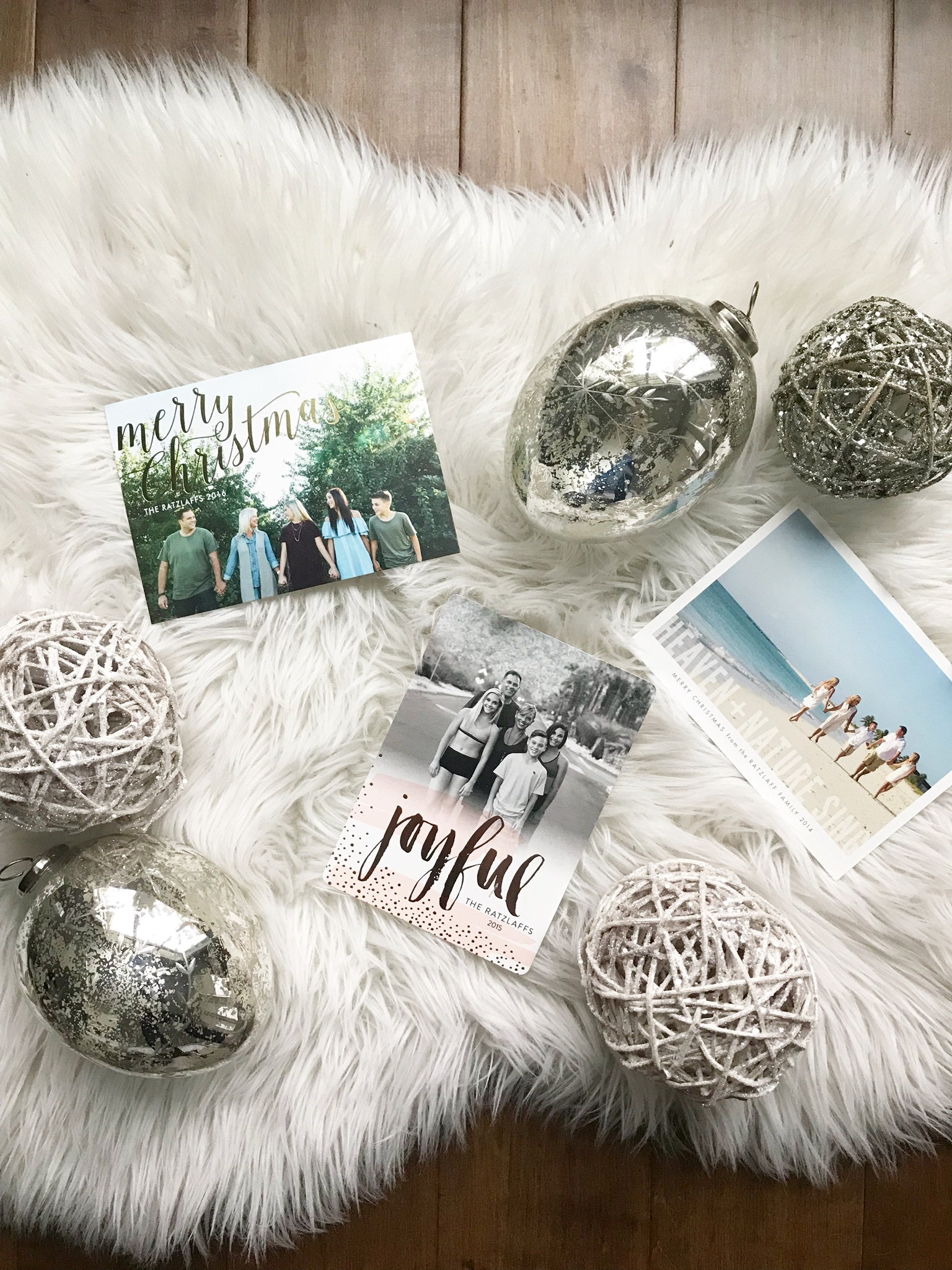 We are so pleased to be partnering with Minted.  We love their products and they have the best customer service.  We only work with companies that we can stand behind!
Laurel and I are big fans of personalized photo Christmas cards and we believe that Minted has the best selection!  I went for a little walk down memory lane and found our family Christmas cards from the last 3 years.  Our pictures have been so different…from the beach to the desert to a corn field!  But I've always found a design from Minted that's worked perfectly with the look.  Each year they come out with new designs and new features, making it super simple and easy to get your cards printed and delivered.  The hardest part of is usually getting the family pic!  But in select cities, Minted has an answer for that with their feature called Photo Op where they can match you with a photographer for a mini session starting at $100.
Speaking of a family photo, I sure had a momma moment last week when I realized that we didn't have a recent family pic.  With the girls travelling for The Next Step and dance and Mac being at prep school on Vancouver Island, we have not been together as a family for more than a handful of days in the last few months.  We are geographically challenged!  I remembered that Mac had a hockey game at his school this last weekend, so I asked the girls to join us and lined up a photographer to snap a few pics before his game.  The momma meltdown occurred when I realized his game wasn't at school and by the time we would get back there it would be too dark to take pics.  Ahhh…a photo just wasn't going to happen before Christmas…ughhh.  Laurel reminded me that Minted has tons of options including designs that incorporate multiple pics.  We just had the girls' headshots done and Mac had a new school photo.  Ok, I had something to work with!  So, it's not a family photo going out from us this year, but shots of each of the kids in a clean, modern design that I really love.  Minted had so many great multi-photo designs, that it was hard to choose, and I am super happy with our cards!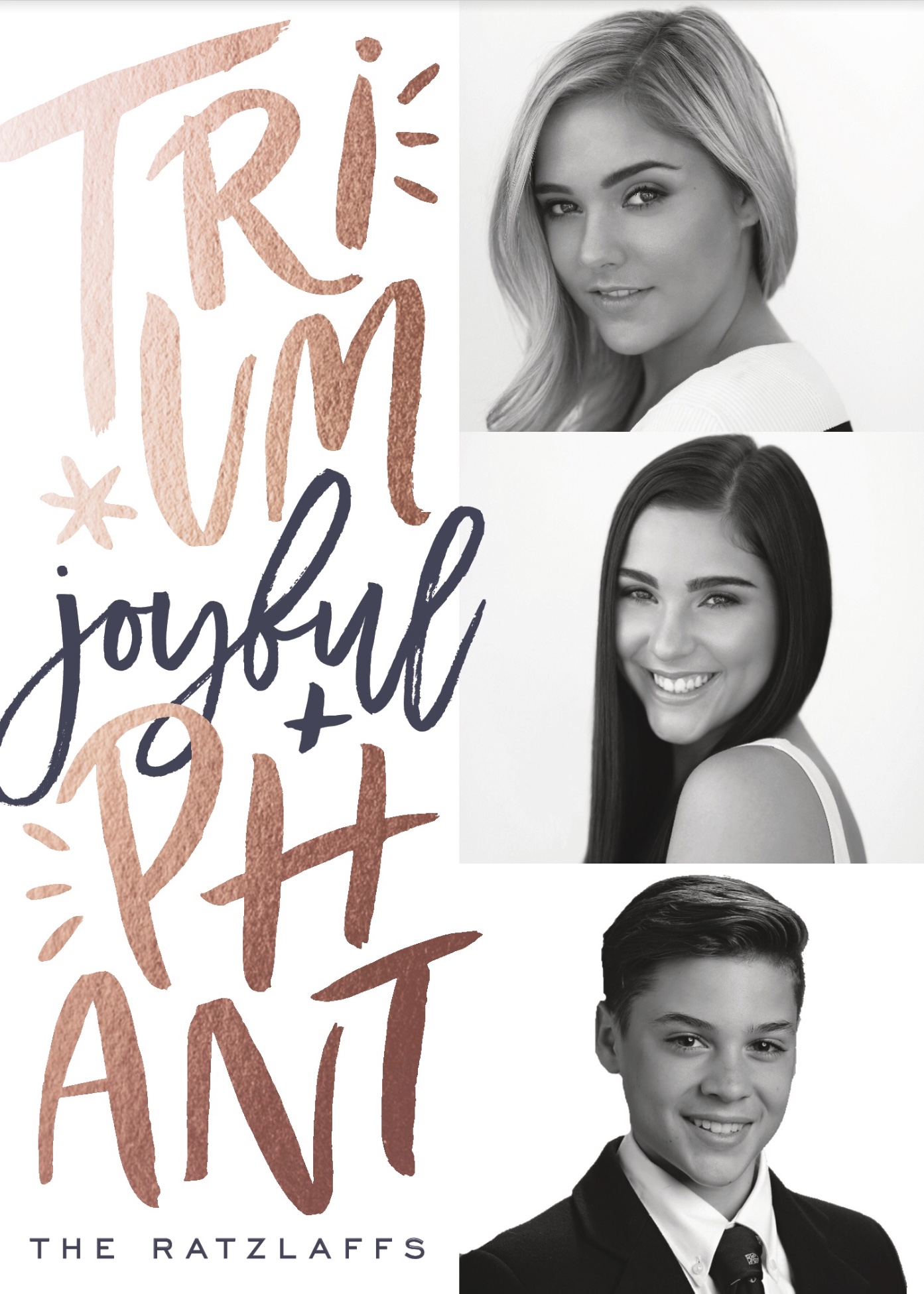 Minted has so many new designs this year.  In looking at my cards from the last few years, I tend to lean toward the foil-pressed designs…Laurel too!  I love that you can choose from gold, rose gold, silver and now glittery gold and glittery silver.  Next year, I may take a departure and try a letterpress design on heavy, textured paper.  If you want to save on postage, Minted has customizable postcards this year.  There are other sizes as well such as petite, folded, booklet, and ornament-shaped.  Many designs allow you to pick the silhouette shape, such as scalloped edges and rounded corners.  Some designs allow you to customize the back, so you can include a family update or short message.  And if you don't see what you are looking for, you can work with a Minted designer to come up with a totally custom card!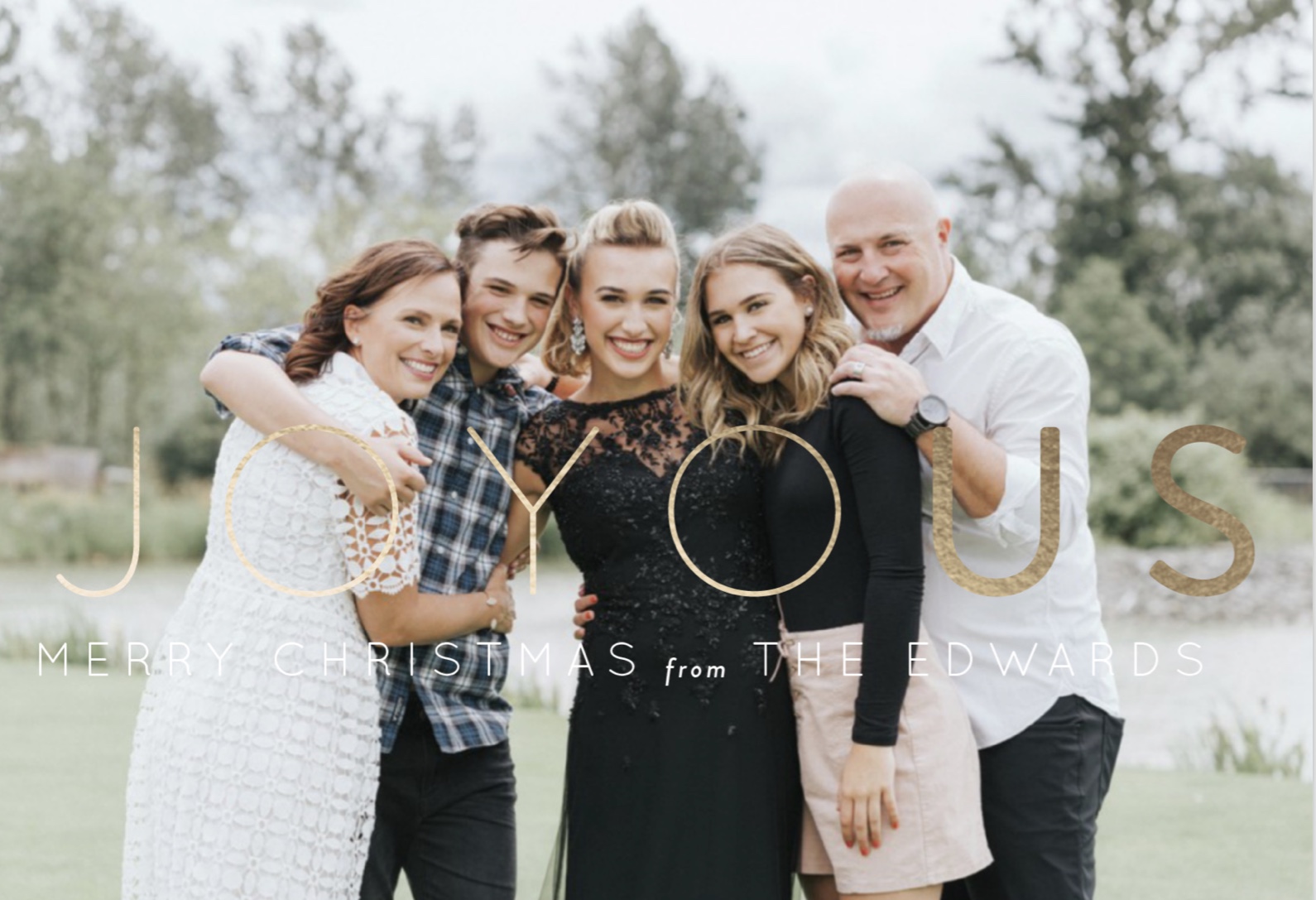 If you have a hard time choosing a design, Minted also has a solution for that!  You can text them your photo and they will text you back your photo styled in 5 holiday card designs for free!  Minted allows you to be involved as much as little as you would prefer.
And even if you don't have a photo or photos, and you would rather skip taking them this year, Minted does have non-photo cards that you can still customize with your name and greeting.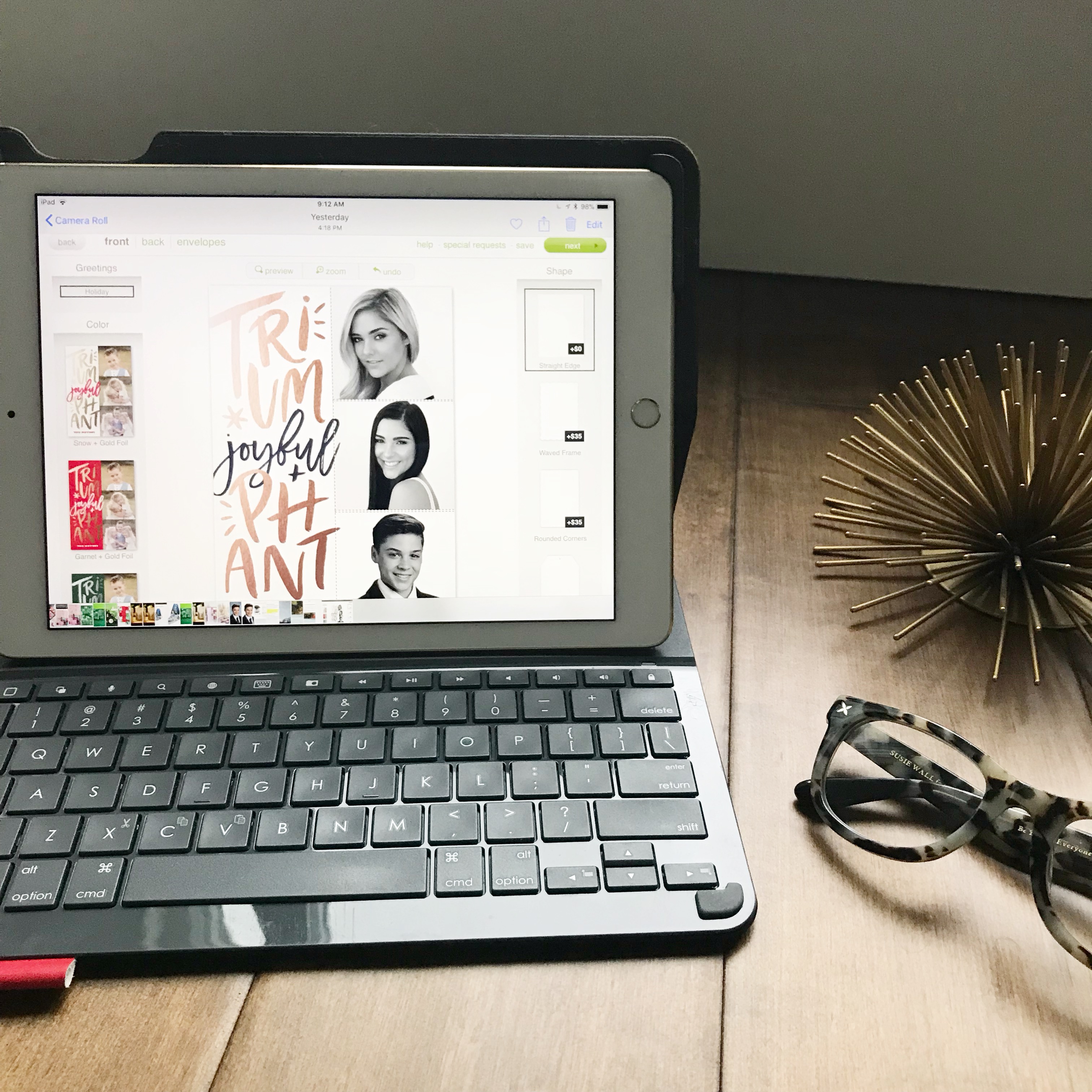 Laurel and I have been pleased year after year with the quality of the paper and printing of our photo cards.  With your Minted designer, you get unlimited proofs, so you can ensure that your card will be just right! I know that I really love receiving photo cards from family and friends at this time of year.  I have a bulletin board in my family room area, and I put the cards on it and look at them often throughout the year.  In this digital age, there is still something nostalgic about receiving a card.
And if you order your Minted Christmas cards before Tuesday, Nov. 21, you get 15% off (see details here).  Minted also offers FREE custom envelopes and FREE recipient addressing, styled to match your design. Could creating and sending out cards be any easier? That's a Merry Christmas to me…and you!