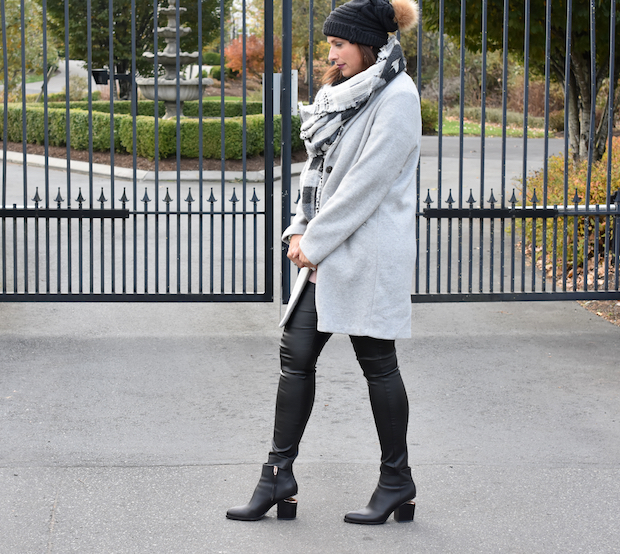 Any of you who see me on a regular basis can attest that a fall scarf is literally my security blanket. I don't leave home without one! It is the perfect piece to layer on…maybe because I'm in the stage of life where I go from so cold to brutally hot in about 2.2 seconds! Most often, I stay from heavy chunky sweaters and opt for more layered pieces like button downs or more fine knit sweaters to accommodate the gyrations of my core temp ha! An added scarf brings the cozy factor.  There are also so many beautifully coloured and textured ones which add a beautiful touch to any outfit. Function and beauty right?
I've linked some of my favourite scarves for this fall and winter season (I'm really digging geometric patterns right now if you can't tell…). Any of these would be perfect Christmas wish list pieces: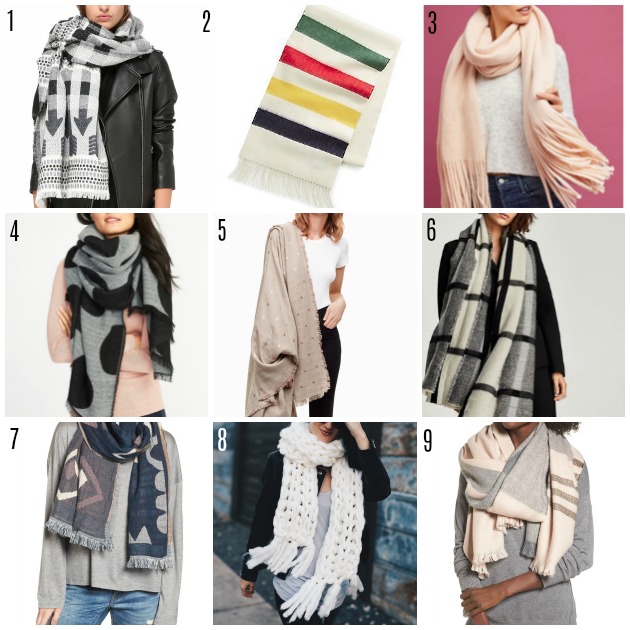 Mackage $95 | 2. Hudson's Bay Cashmere $190 | 3. Anthropologie $48 | 4. Old Navy $24.94 | 5. Aritzia $55 | 6. Zara $39.90 | 7. Madewell $49.50 | 8. Privilege Clothing $39.99 | 9. Nordstrom $40 |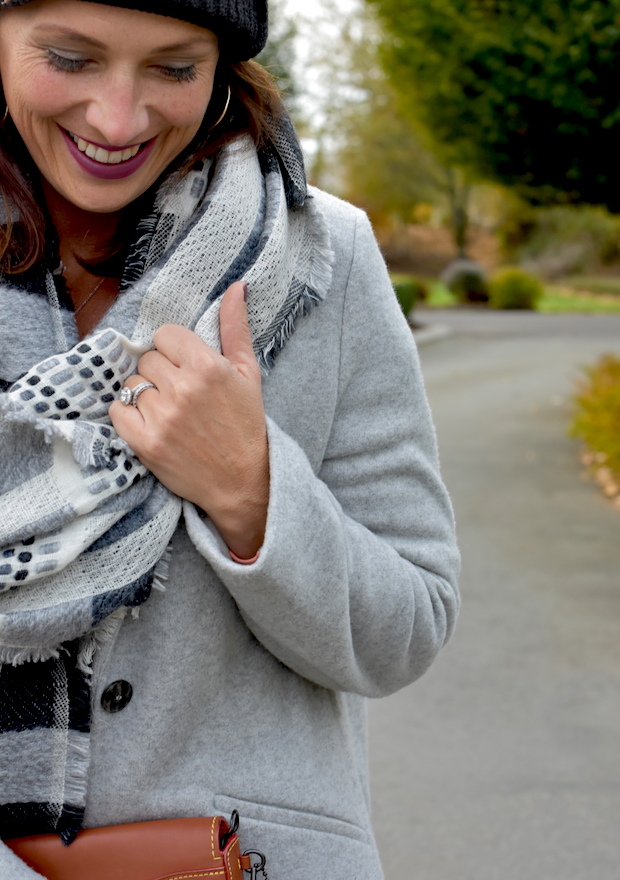 Outfit Details: Coat | Scarf, #1 above | Faux Leather Leggings also available locally at Montrose & George | Crossbody | Beanie (also available locally at Montrose & George |
A couple of notes about this outfit: These faux leather leggings might be my new favourite bottoms for the season. SO comfortable! And the coat?  Such a good buy! Under $70… I'm wearing mine ALL the time!
Thank you so much for reading! Laurel xo