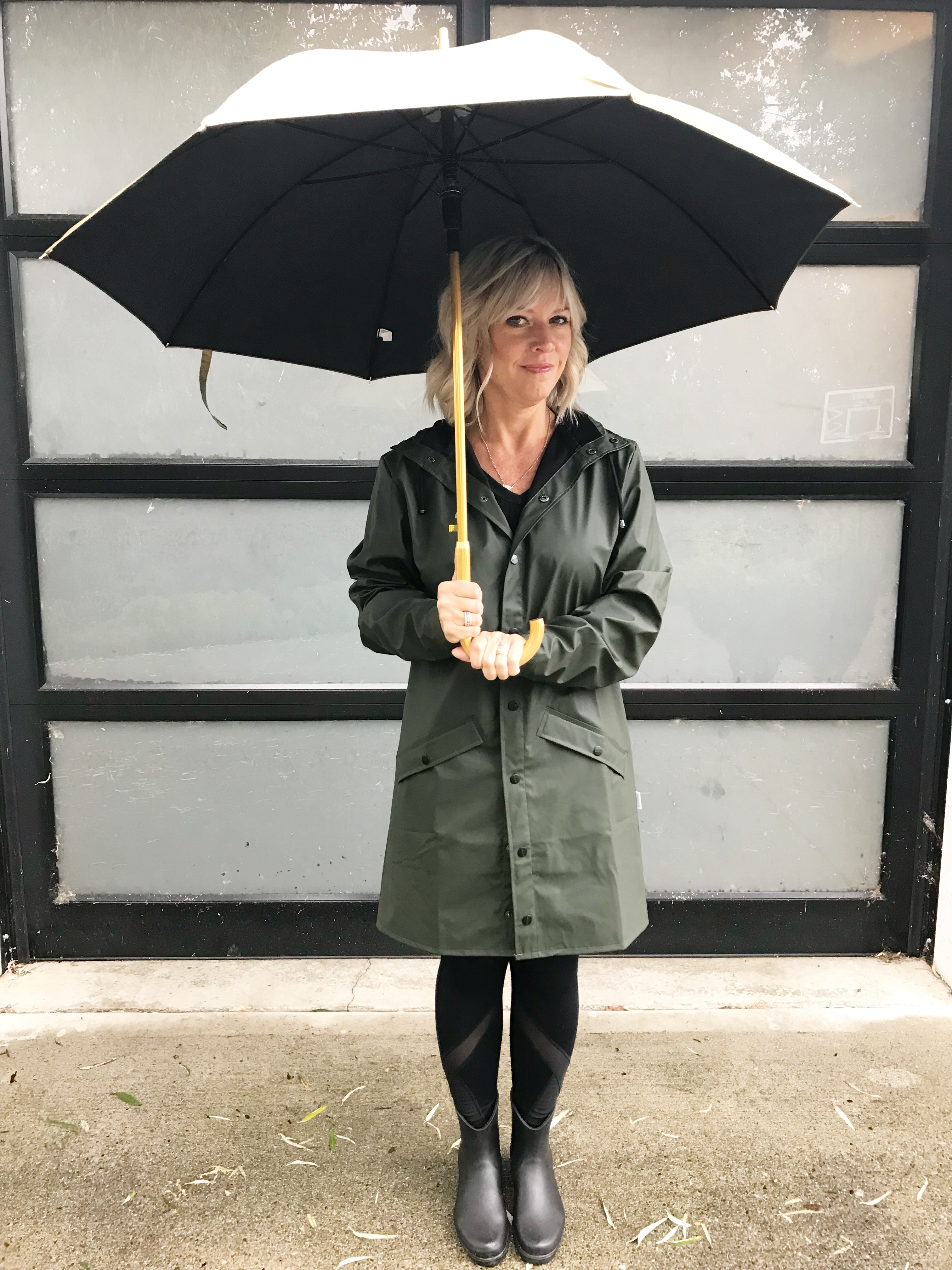 We have been getting absolutely soaked here on the West Coast this last week!  It seems like there is a rain warning every other day accompanied at times by hail and flooding!  Fall has definitely arrived!  A few weeks ago, Jason and I were enjoying a sunny day downtown Victoria and we walked into Still Life (they also have a boutique in Vancouver and online).  Jason saw the RAINS jackets and insisted that I try one on.  He's always wanted one…honestly they hadn't really been on my radar.  But he was persistent and so I did.  The end of the story is that I walked out of the store that day with this rain jacket!  And this last week, was I ever happy for that purchase!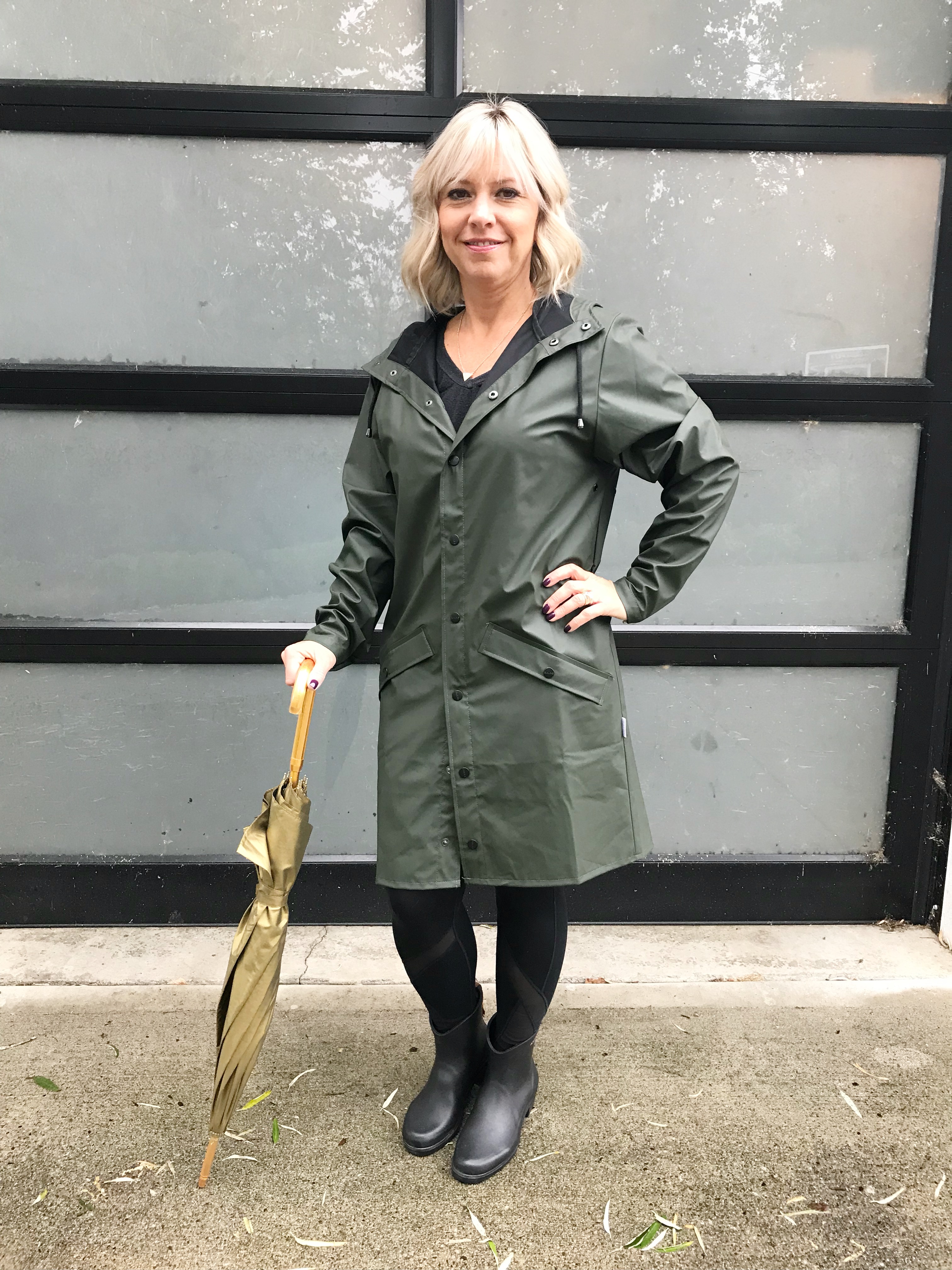 RAINS jackets are lightweight, so you can wear your nice warm sweaters under them. They aren't warm themselves…they are more of a waterproof shell.  I love the longer style which helps to keep your pants dry when it's raining sideways!  They do have a shorter style as well, but I say go for the long!  These jackets are unisex, so ladies, make sure you go down a size.  And they come in a ton of colours!  I opted for olive as it can read as a neutral yet it's a more interesting than black or grey which I usually default to.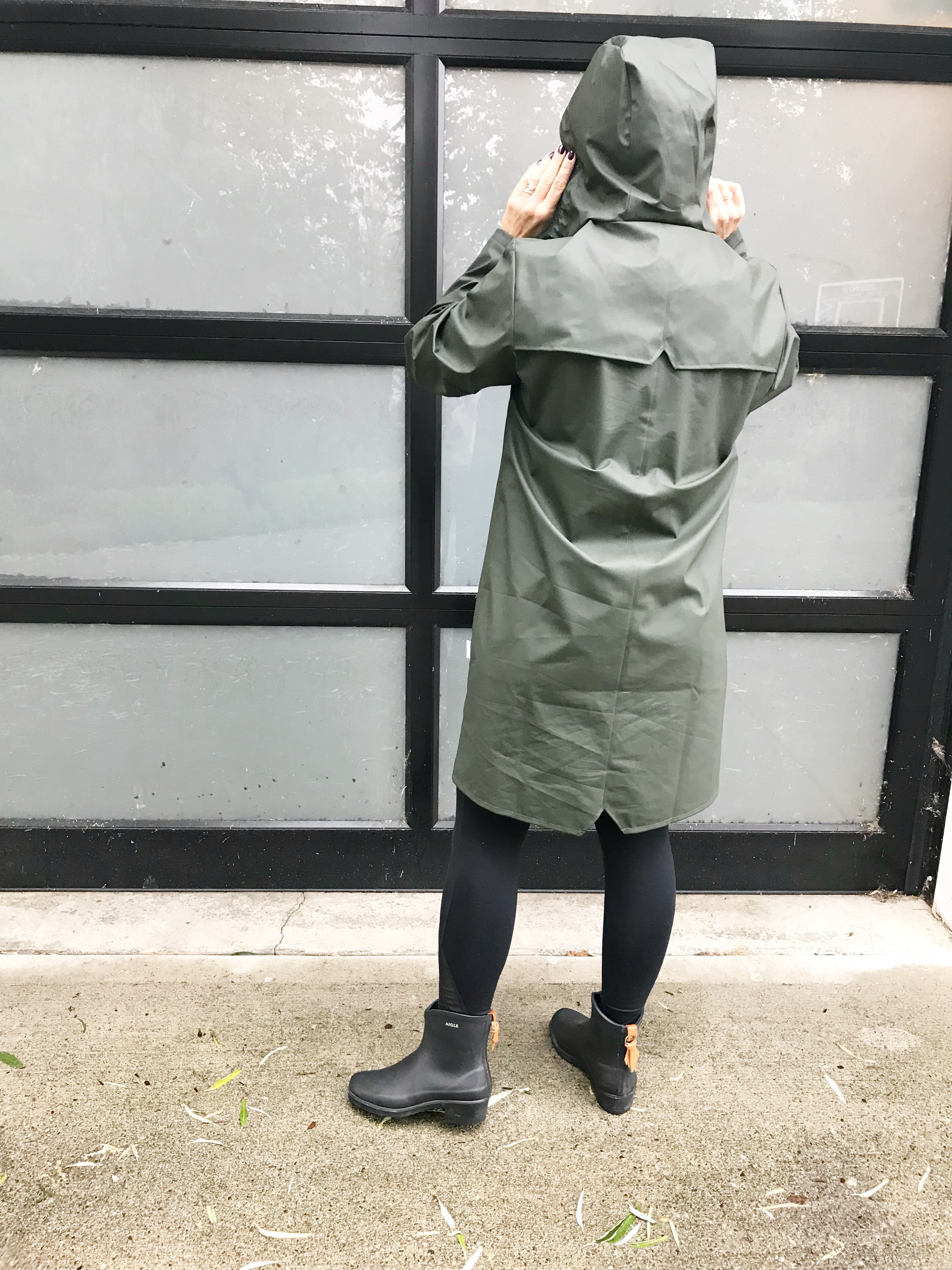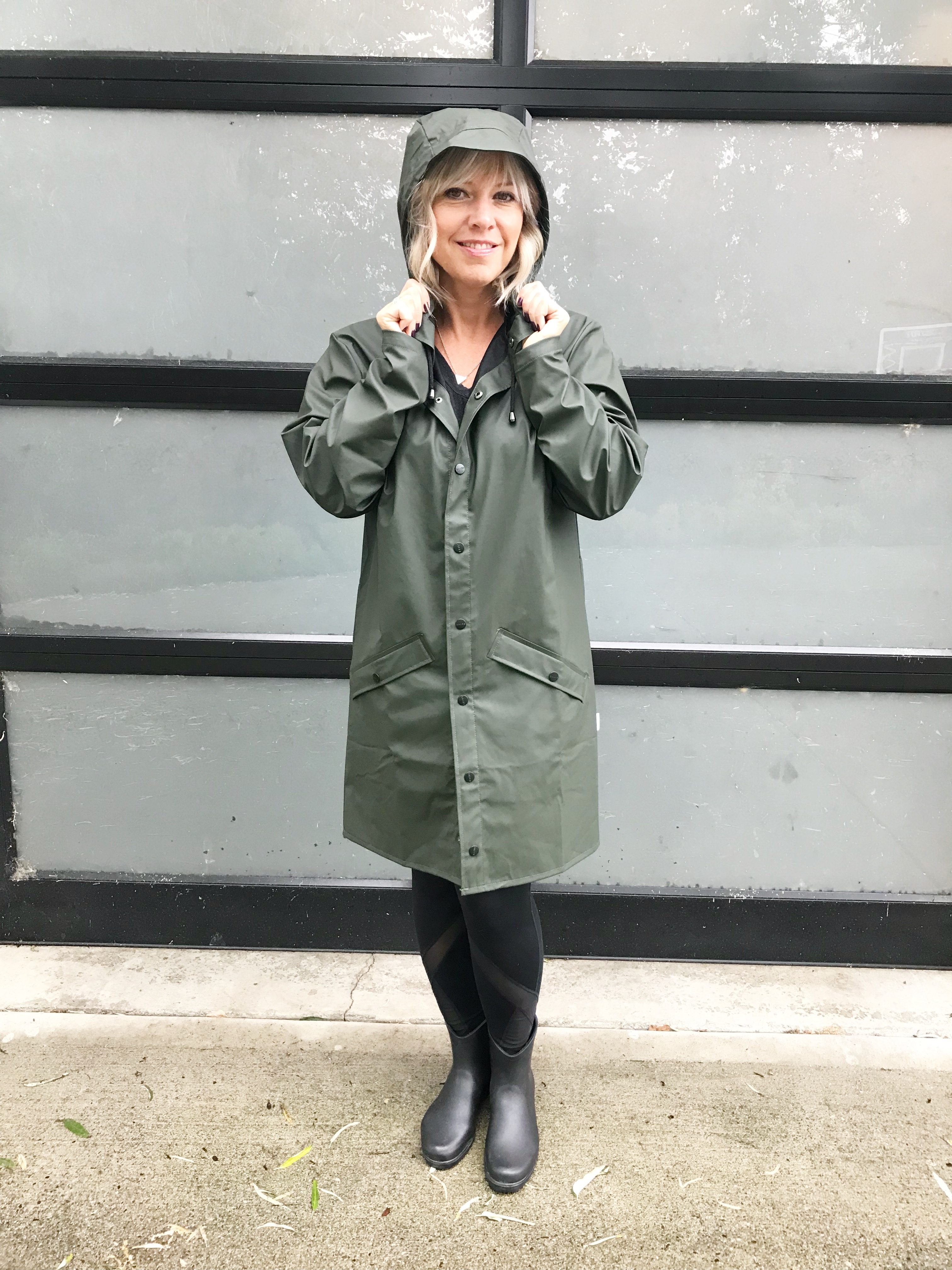 Another rainy day essential for me is my Aigle boots.  I've had these now for 3 seasons and they look just as good as they did when I first bought them.  If I were to buy them today, I would upgrade and go with the faux fur lined style.  That way you have rain and winter boots…double duty!  I hate damaging my boots with the sand and salt on the sidewalks in winter, so Aigles are perfect as you can spray and wipe them down.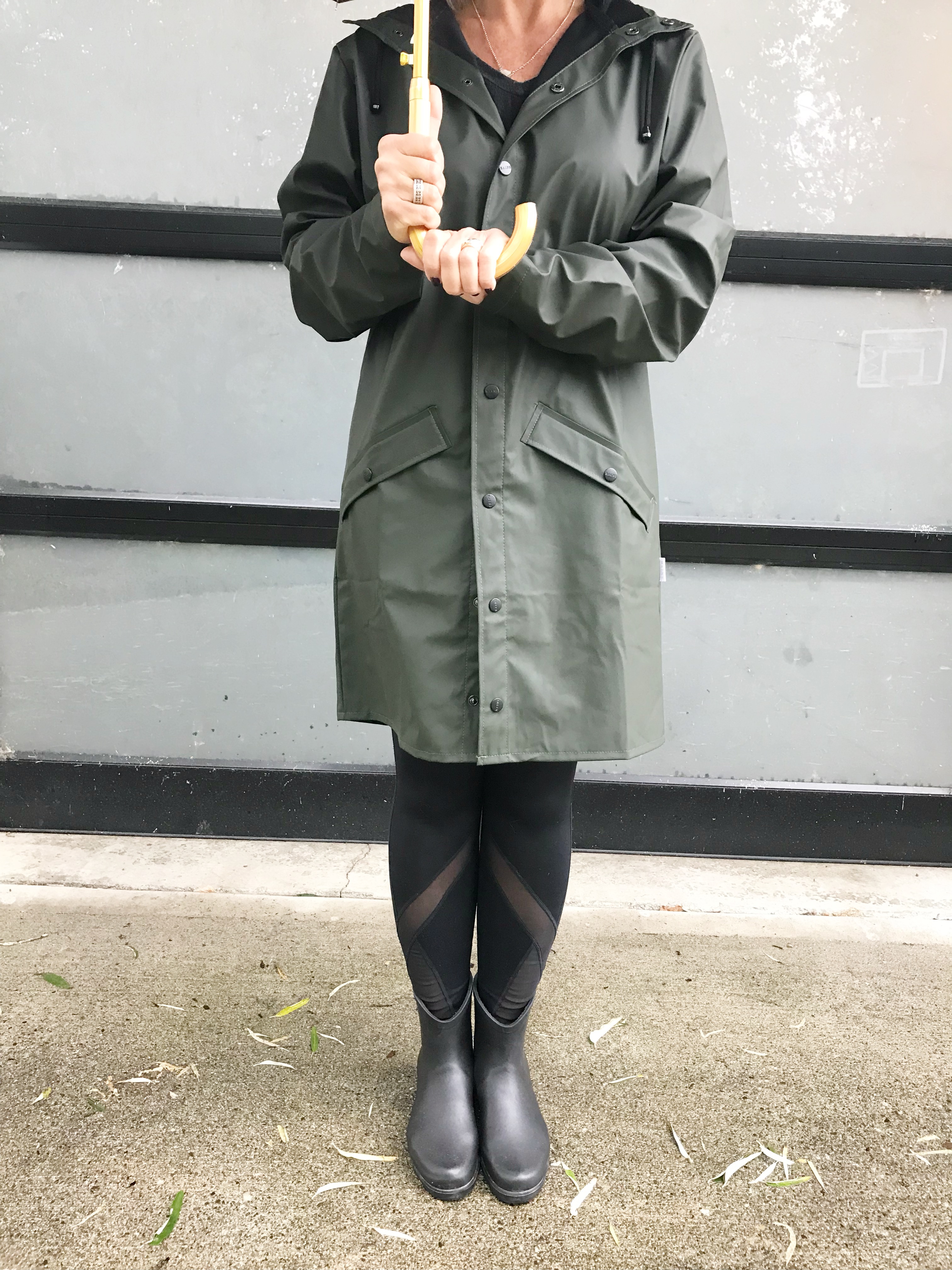 You can't live in Vancouver without a good umbrella.  I ordered this fun gold one from Uncommon Goods (they now ship to Canada too!). It's nice and sturdy and I like the size for those days that it's really raining hard.
I've come to believe that when you live in a rainy climate it's truly worth investing in some essentials that will keep you dry.  I'm sure I'll have this rain jacket and boots for many years to come!