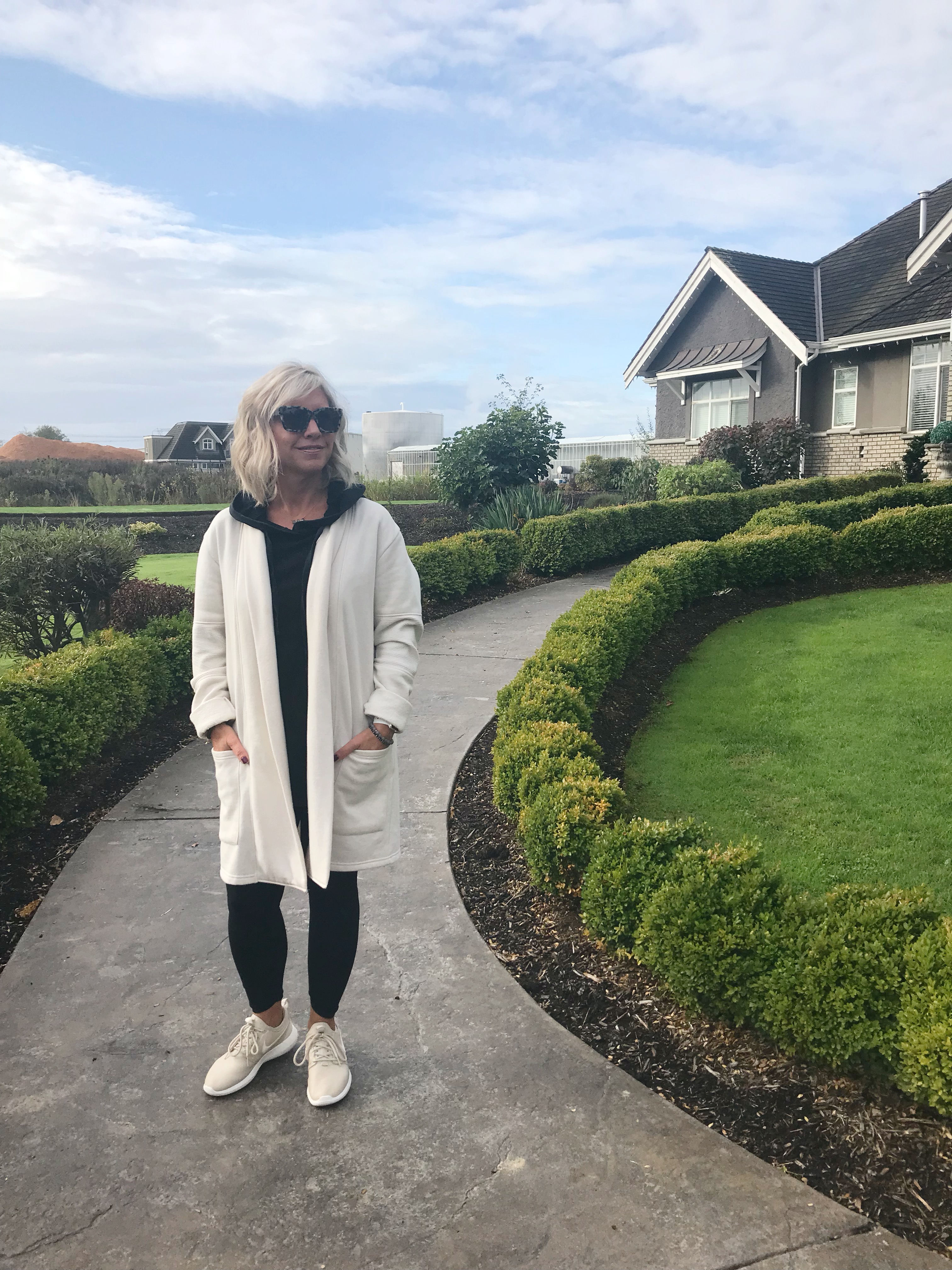 Hoodies have been around forever, but they are really huge this year.  Growing up, hoodies were for lazing around the house.  But this fall, even casual hoodies are being layered with tailored coats to give them a much dressier look.  I really love the cosiness of a hoodie, so I'm all about this fall trend.  I haven't experimented yet with dressing my hoodies up (find some excellent inspo for this here), but I have been layering them for an athleisure type look.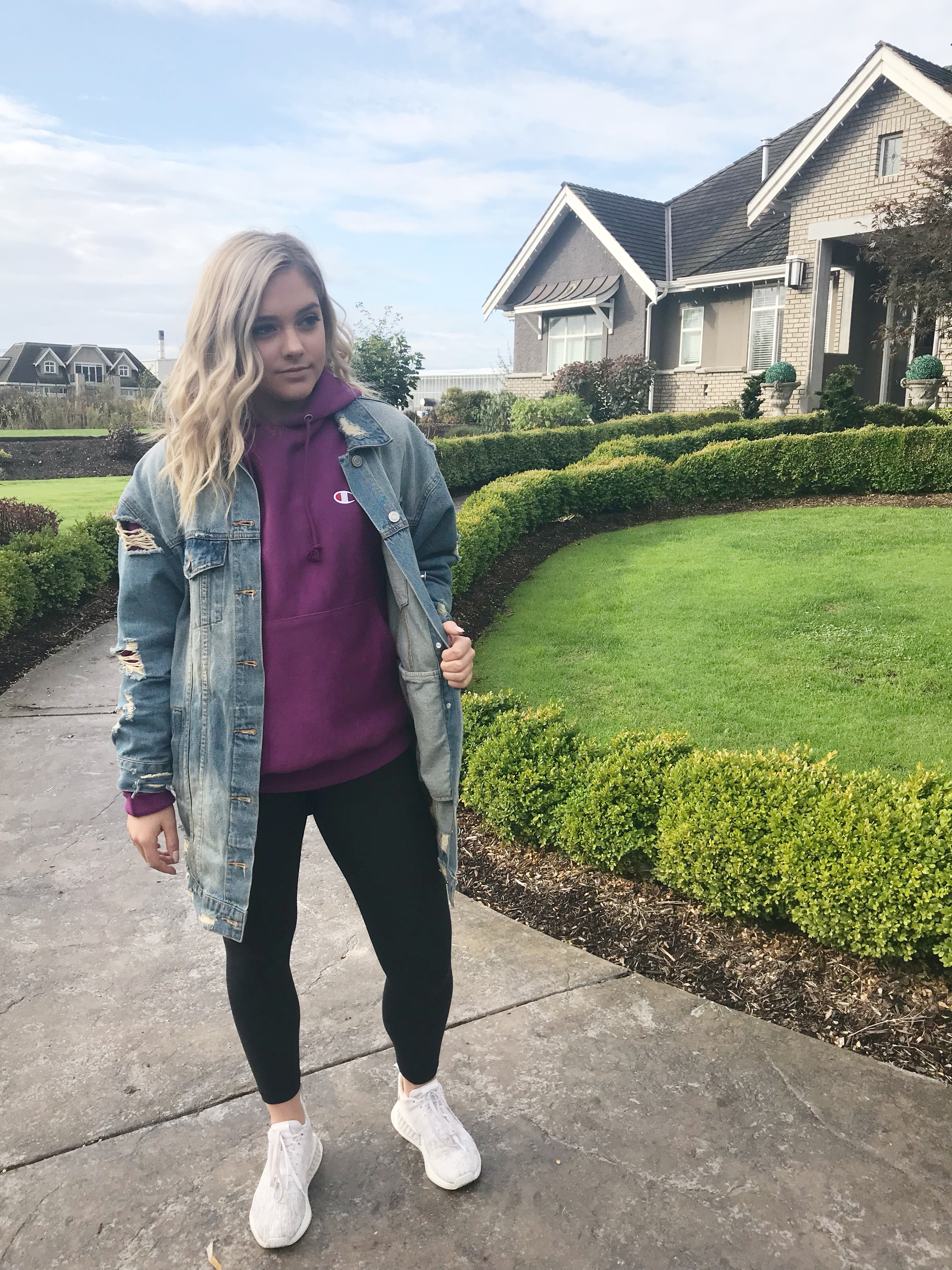 Let's start with the hoodie.  Berkeley's favorite are the Champion Hoodies from Urban Outfitters.  I remember getting Champion stuff as a kid from Walmart, but now these hoodies are sought after!  Try finding one in nude…they are constantly sold out (you can actually preorder them right now).  Berkeley loves to layer her hoodies with an oversize jean jacket.  I'm super tempted to get one myself!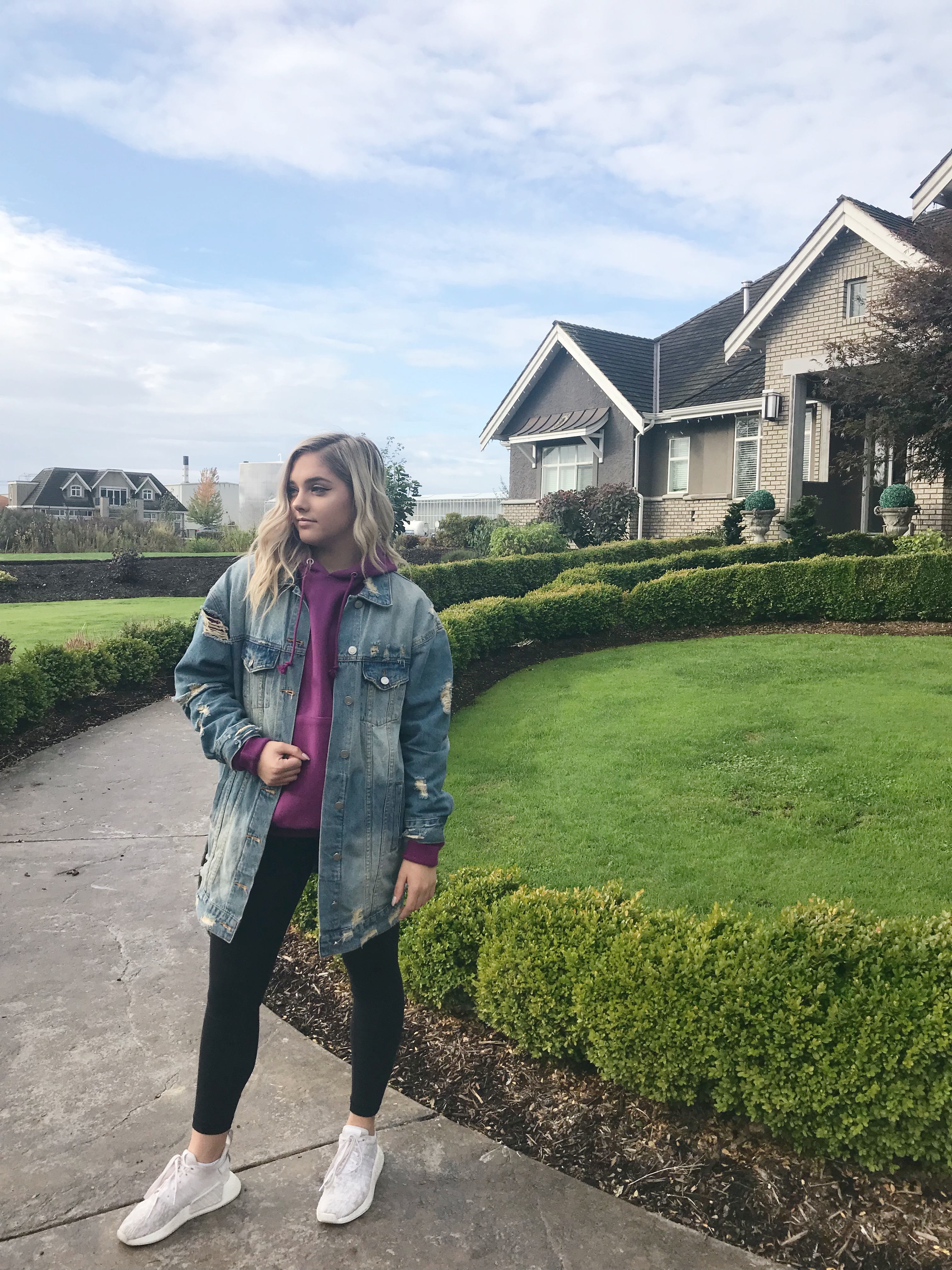 I went with more of a hooded tunic over tights and a sweatshirt like jacket.  Nice and warm for the rink!  I'm loving this hoodie so much that I may need to go and get the grey one too!  I really like the length for wearing over tights and it's a great weight for layering.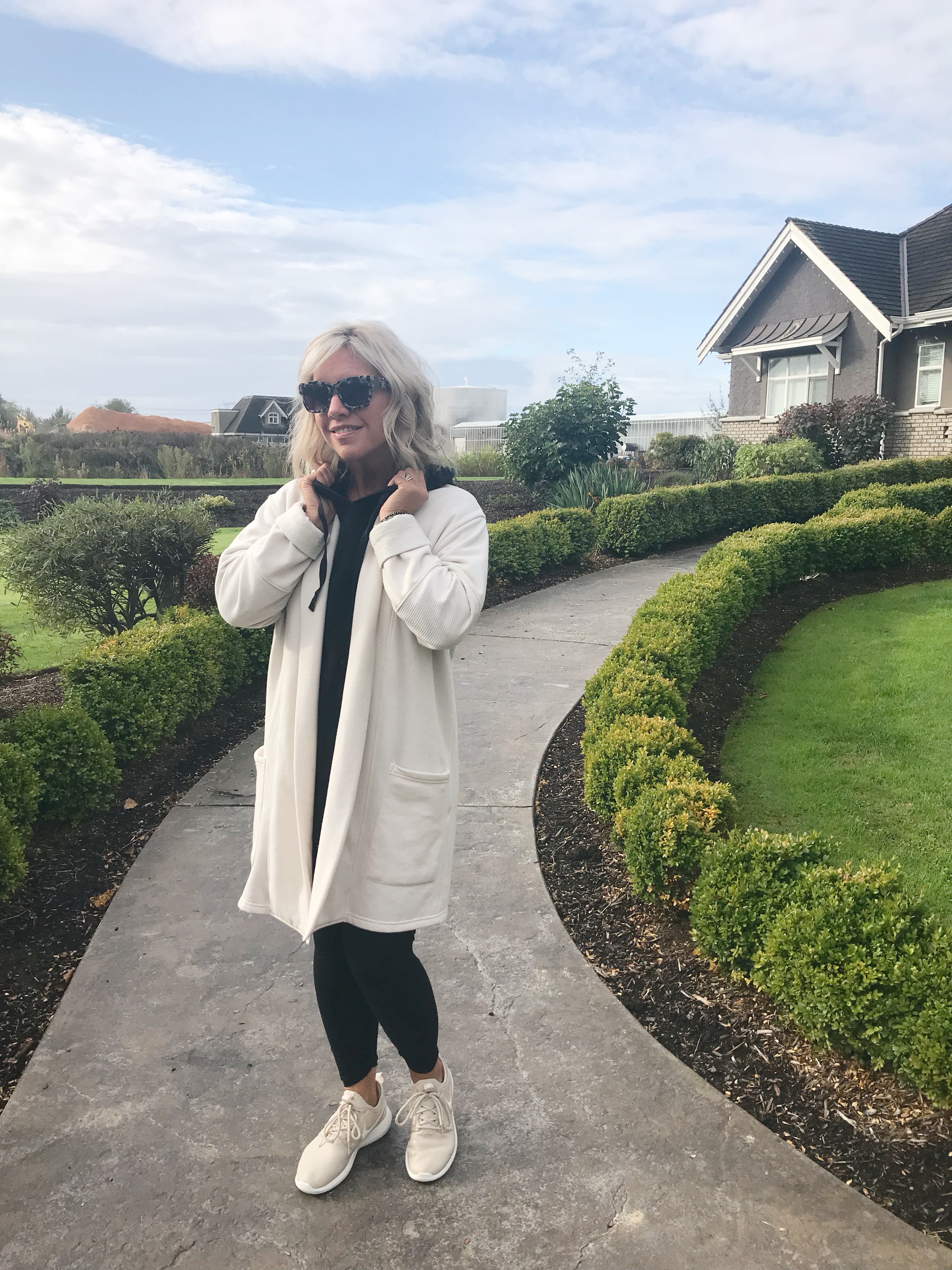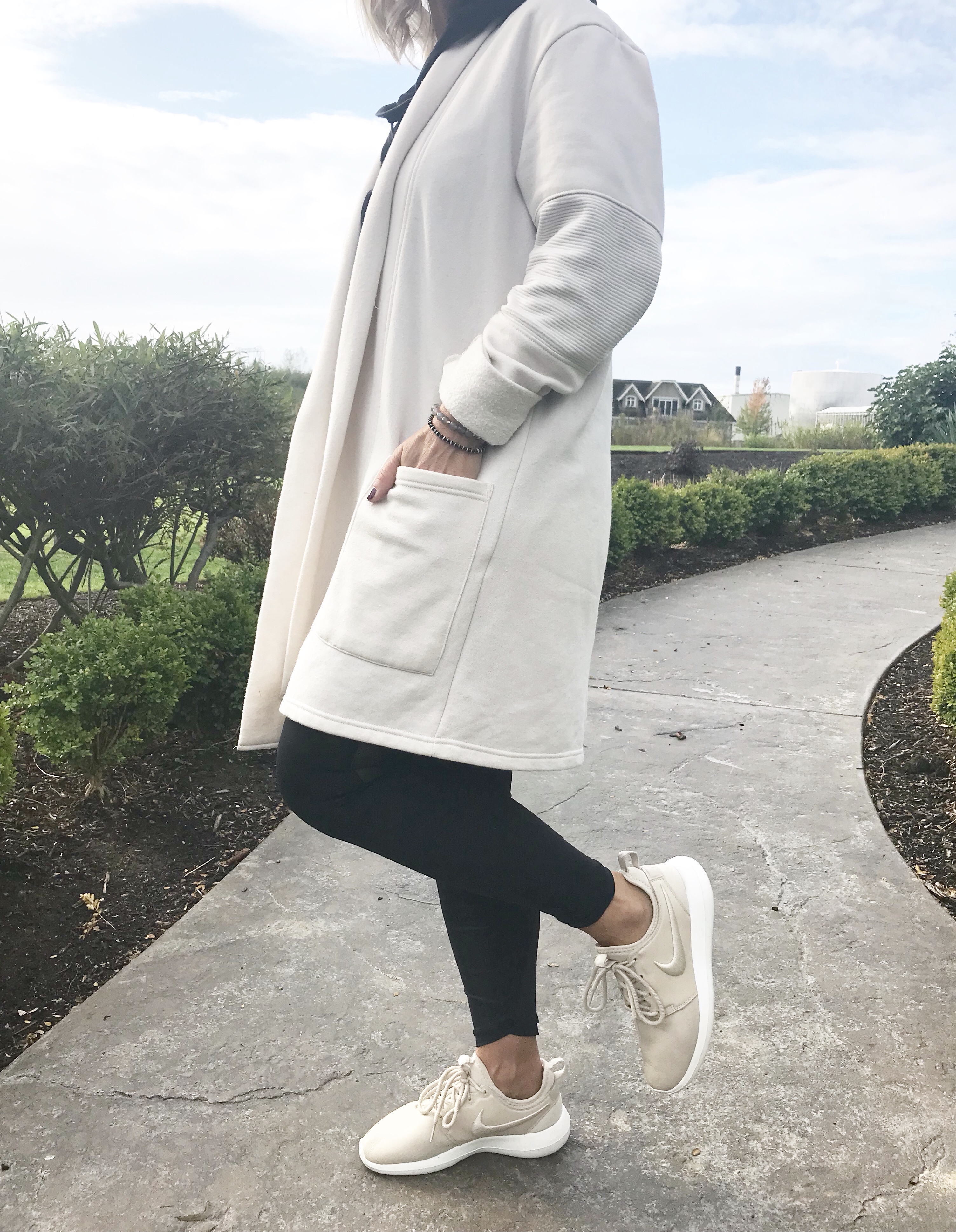 I love that runners are such a big fashion thing now.  I've been on the hunt for a nude pair for a while and just recently found these leather Nike Roshe 2 at Nordstrom and I've been wearing them probably a little too often!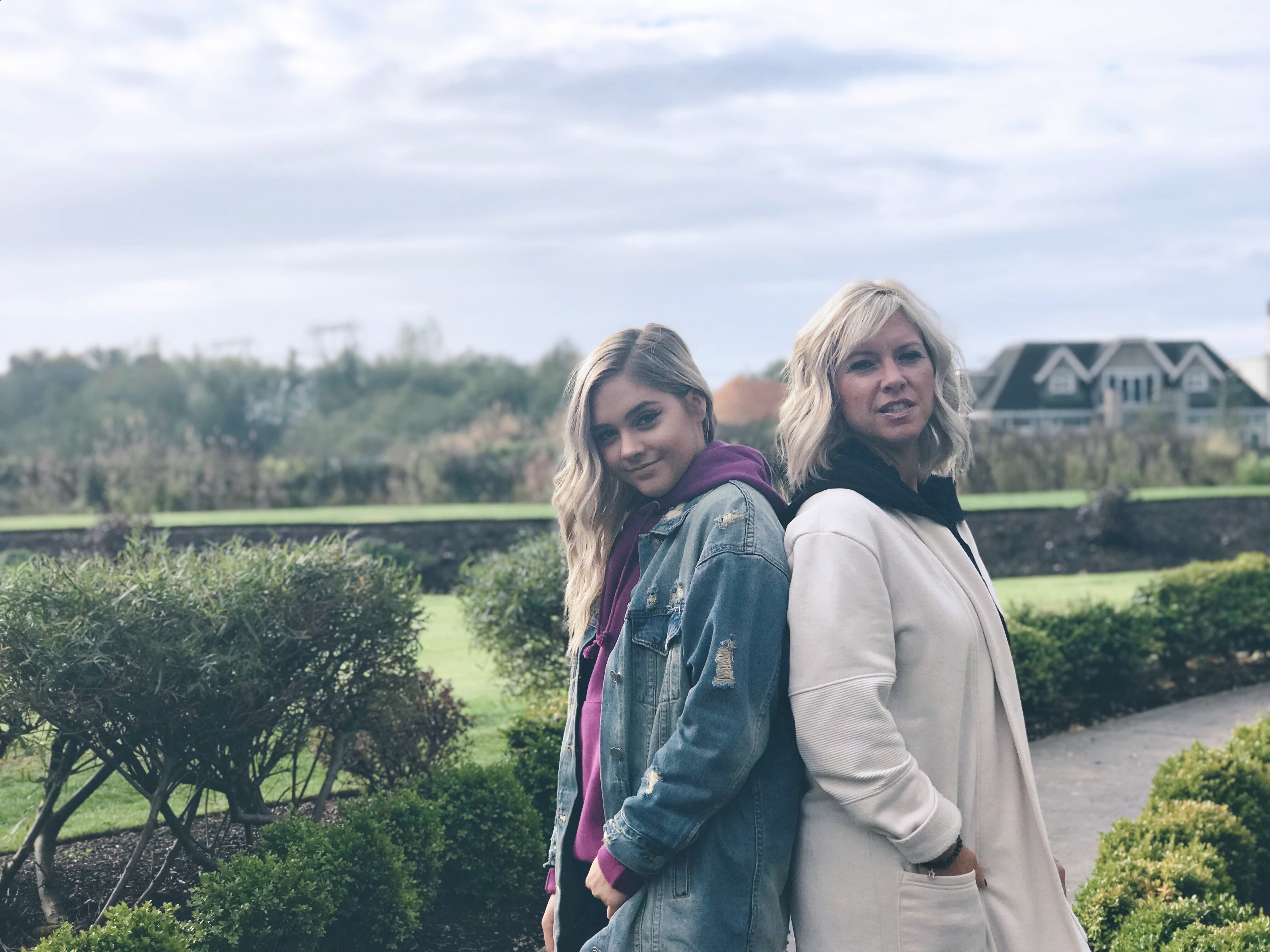 Deets
Champion Hoodie | Oversize Jean Jacket (in store)
Hooded Tunic | Tights | Sunglasses
Berkeley's Runners, similar here
Pam's Runners, similar here, here, and here