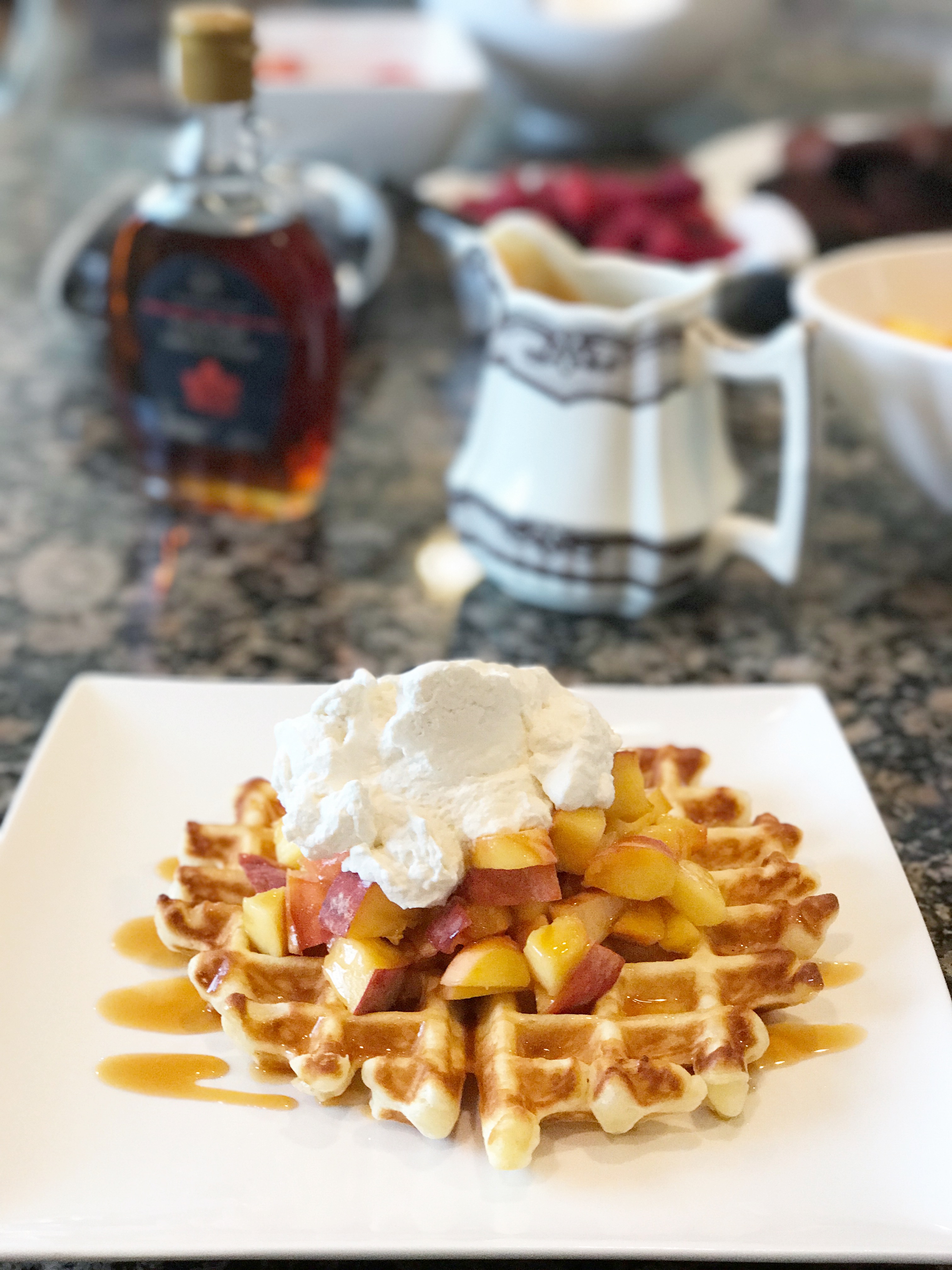 It was our dad's birthday last weekend and getting the family together isn't the easiest task with everyone's schedules.  Life is busy, right?  So we went with what worked for the majority and got together for brunch.  That's actually my favorite meal of the day and I know that my dad loves waffles so that made the menu planning very easy!
Our friend Andrea makes the best waffles and I got the recipe a few years ago.  What I love about this is that you can have all the dry ingredients ready to go in advance and just add the wet ingredients just before your guests arrive.  Anything I can do in advance when I'm entertaining is a very good thing!  These waffles are full of butter which makes them really crispy and so yummy!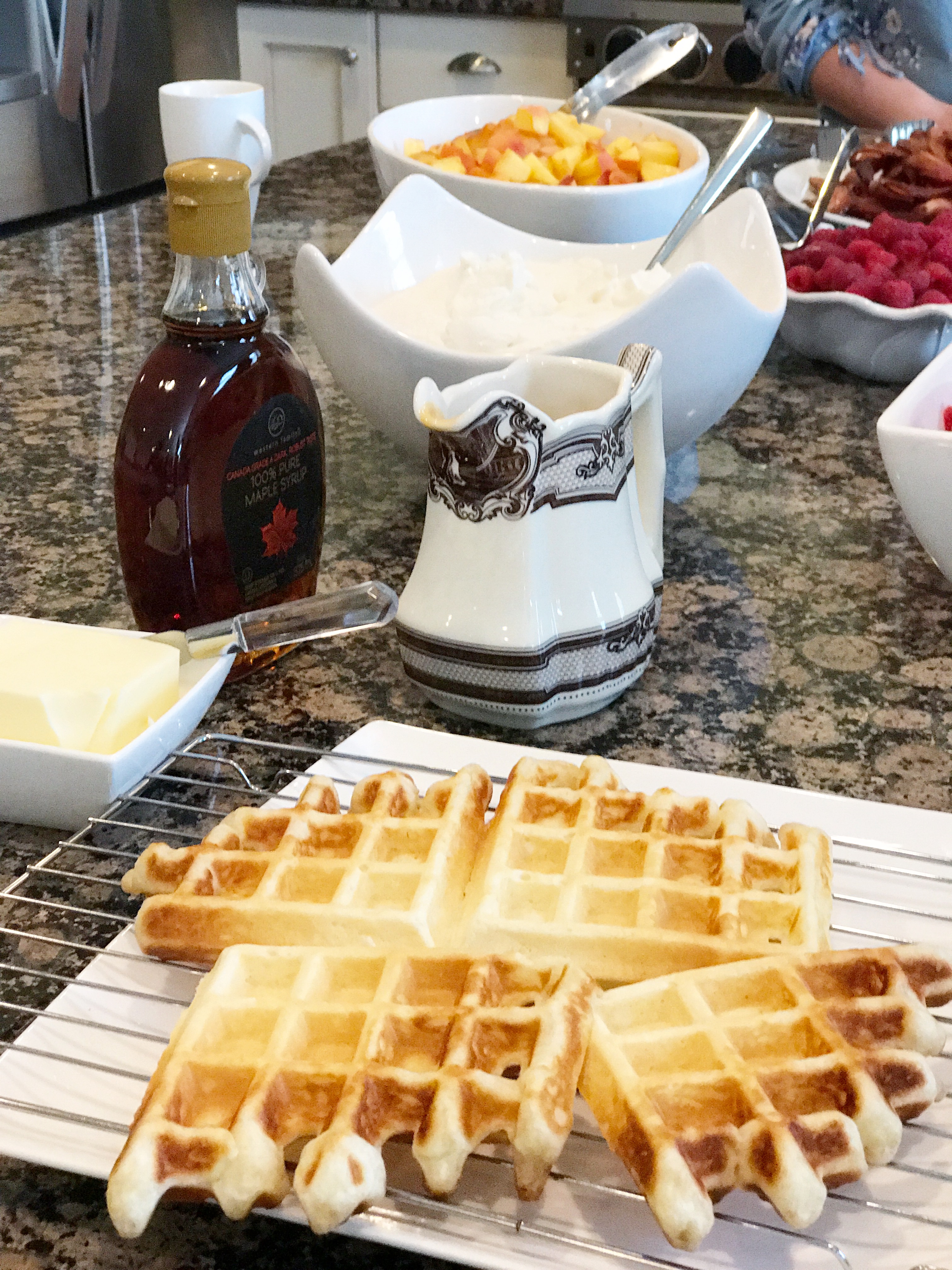 A couple of notes about the recipe.  It leaves the amount of butter open to interpretation…I use 1/2 cup.  And for 15 people, I times the recipe by 4.  We had extra, but I freeze them and they can later be toasted, aka homemade Eggos.
I really believe in cooking with what's in season and right now, peaches are it!  The waffles were served with cut up peaches, whipped cream and buttermilk syrup (see recipe here)…it's really a homemade caramel sauce that you can make ahead and reheat.  And it's so good on ice cream too!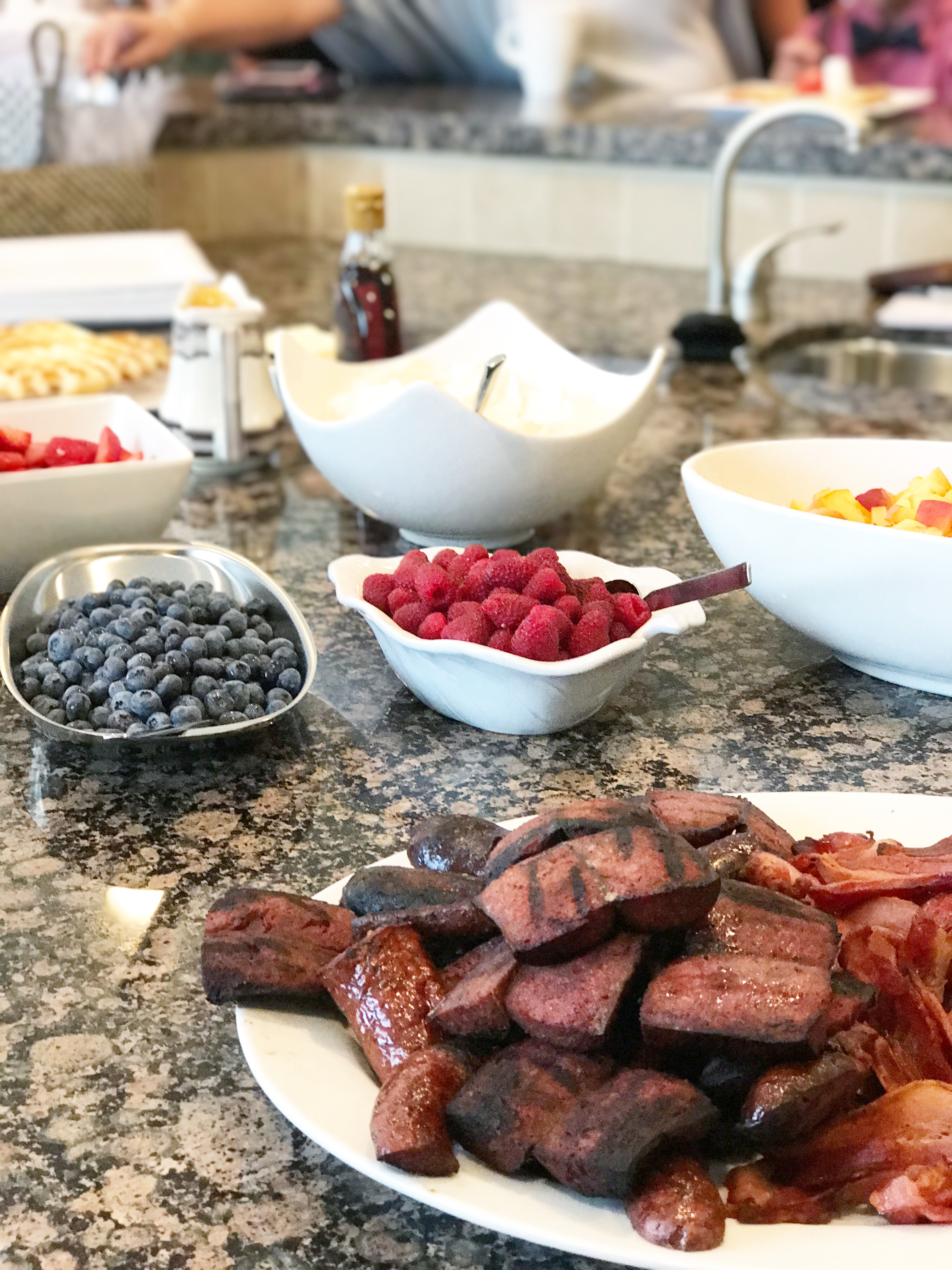 The waffles were served with bacon and sausage that Jason barbequed…so nice not to have that smell in the house for the rest of the day!
We all loved getting together to celebrate our Dad and Papa.  We kept it super simple and incorporated fresh ingredients…it really doesn't have to be complicated!