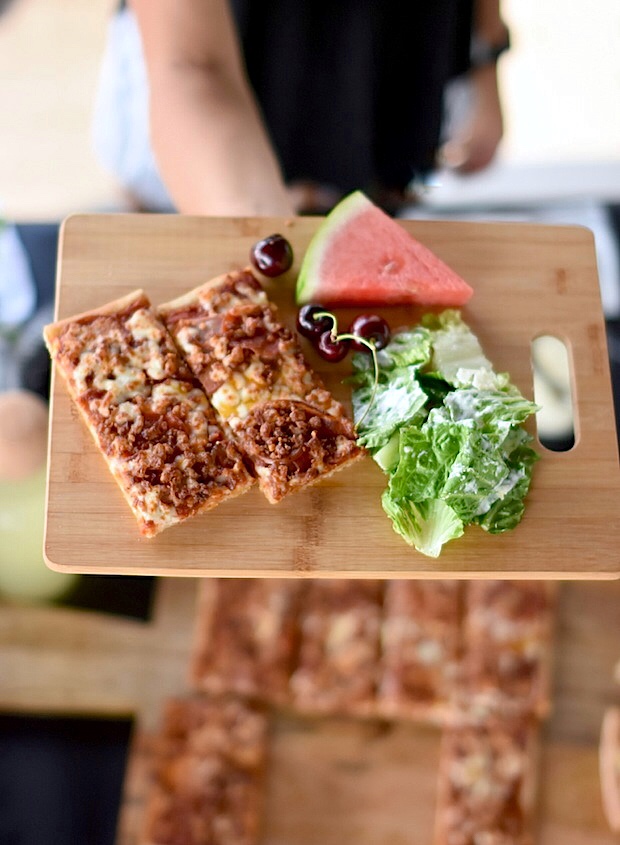 Nothing like a pizza party! Sometimes it's just what the doctor ordered.
Pam and I are huge proponents of cooking fresh and from scratch but we're also real people who fight the clock too. There's this crazy thing called life that sometimes makes that a little tricky. We both have kids who are fairly committed to sport and as they've gotten older, the schedules have become a little more conflicting. Oftentimes we find ourselves in a pinch to get something on the table!
Rewind to earlier this summer… Nina came home from a friend's party and couldn't wait to tell me how thoughtful the party hosts had been. Nina was diagnosed as being celiac this spring and friend get togethers just haven't been the same since! She has had an awesome attitude towards making the transition to gluten free, but the moments where it's been the hardest have been when her friends are all together. She never wants to stick out of the group..and truthfully, it just stinks when you have to pack your own food! On this summer occasion, though, her friend had ordered pizza for the group and a gluten- smart one for her. Umm..thank you Panago. I had had no idea that they rolled out a new, more health conscious approach that included gluten-smart pizza dough. *please see bottom of the post
Since then, it's been a go to for Nina in these get together situations. She knows that she can have something that allows her to join in with everyone else…and guys, that's huge for a teenager!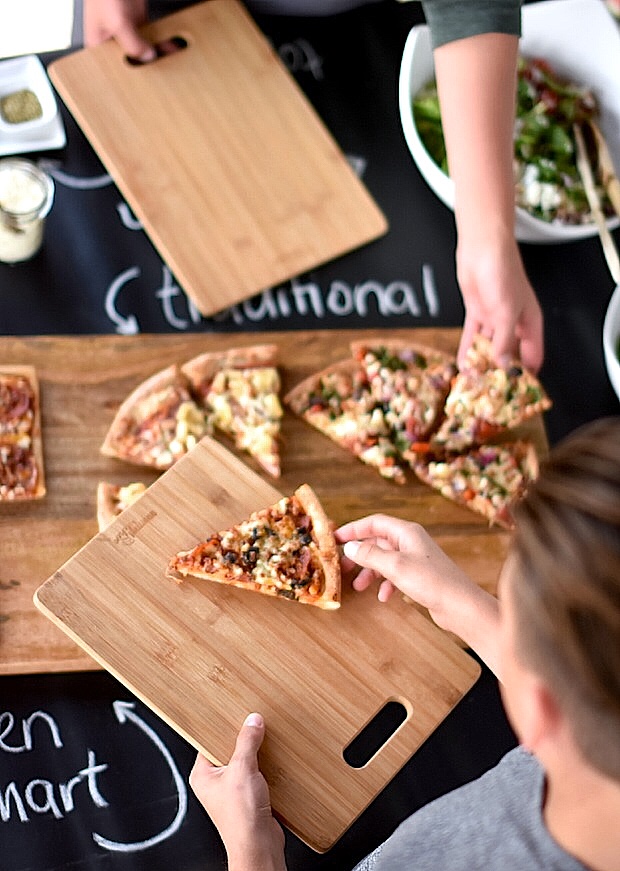 So when Panago approached us, it seemed to be a genuine fit for the Sugar Plums. We also like that they are endeavouring to use the highest quality of ingredients. Every little bit is a step in the right direction. Panago now offers 100% organic Italian tomato sauce made with organic tomatoes, herbs and spices. And their ham, Italian sausage, pepperoni and salami is made from pork raised without the use of antibiotics. They have made sure that all of their ingredients are ones that you and I can pronounce..that's a big one for me! Three big changes right there that should grab your attention when choosing a pizza takeout.
And in staying relevant with a growing plant based community, Panago offers a variety of vegan options. Soooo, I hope you're picking up that you should be able to satisfy your whole posse here:)
Pam and I threw together a pizza party for our families. Picnic style. Lincoln and Mac were so stoked for it. (Seriously, I slave over dinners but they never quite get this level of excitement! ha!). All we needed to add was a yummy libation and ummm..a little fruit because BC summers treat us with a plentiful supply and we need to take advantage of it! The libation? Pam's Blackberry Shandy, a beer cocktail,  can be found right here…because you know that beer and pizza go together like…well…beer and pizza! (insider tip, we also used Panago's organic lemonade for the cocktail…)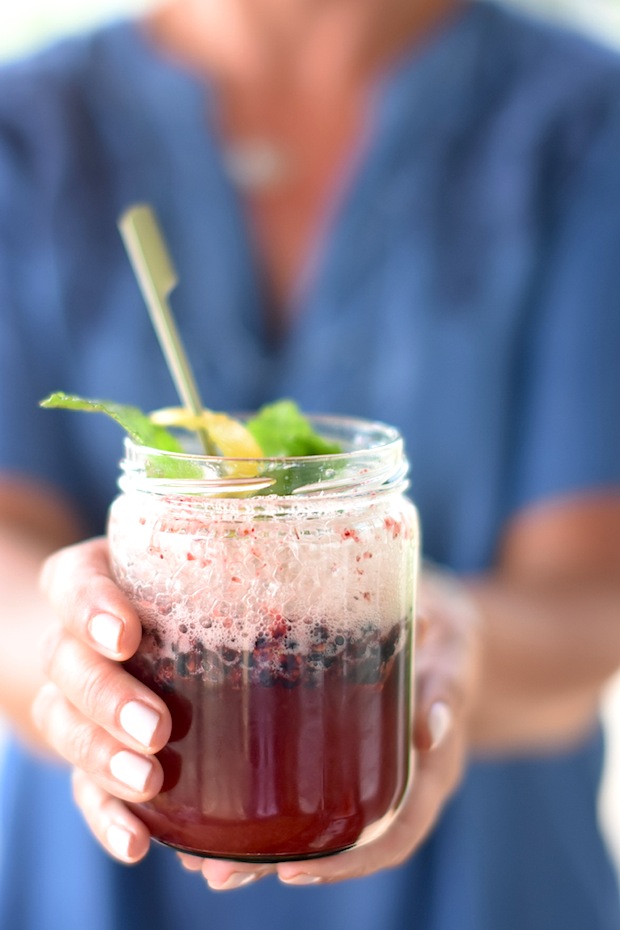 Pam and I found that getting a variety of crusts…gluten aware, multi grain thin crust, hand tossed…pleased all of our families tastes (hey, we might be family but we certainly have differing opinions on what constitutes the best slice of pizza!). As well, we did the same with salads..the Antipasto salad packed with grilled veggies was my personal favourite. Getting a variety made it feel a bit more like a complete meal and offered all of us the chance to get our greens in!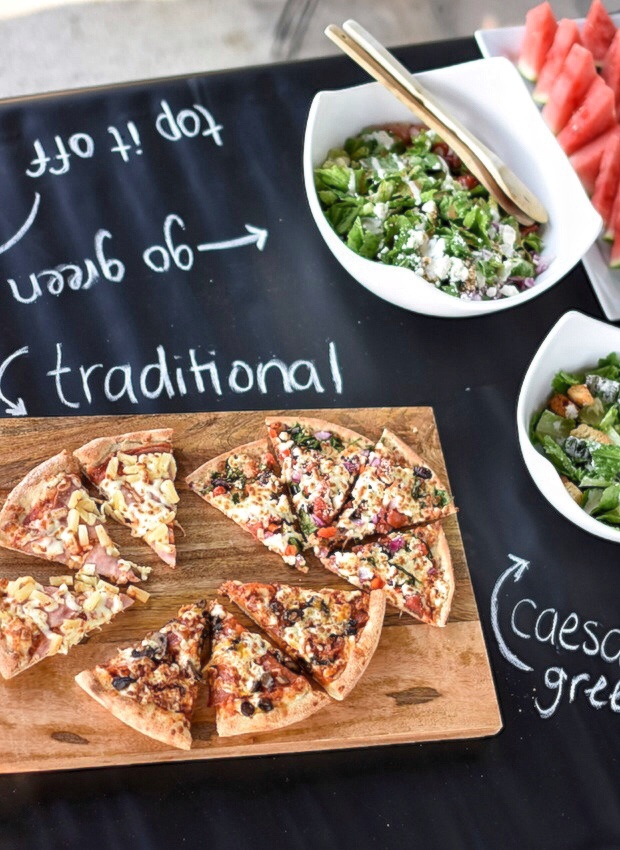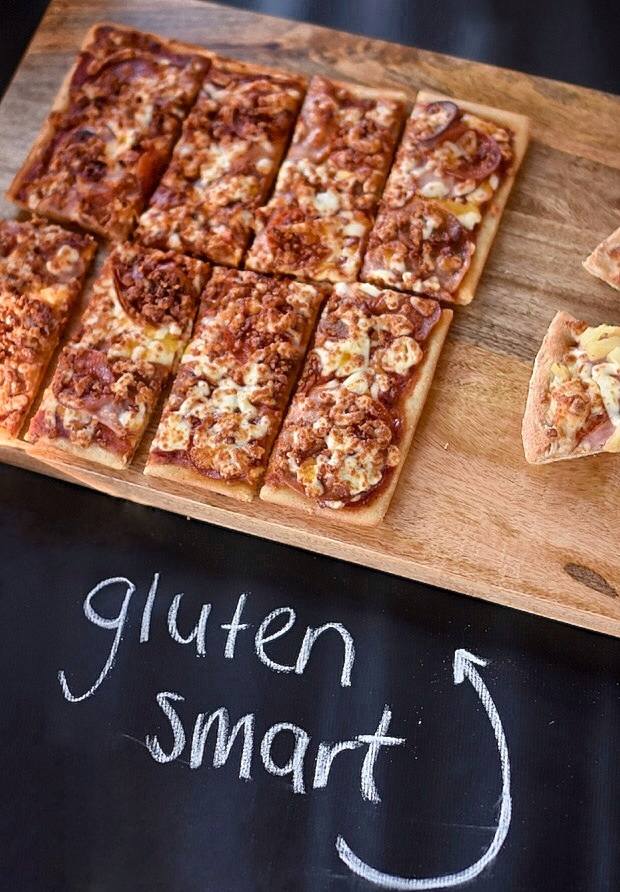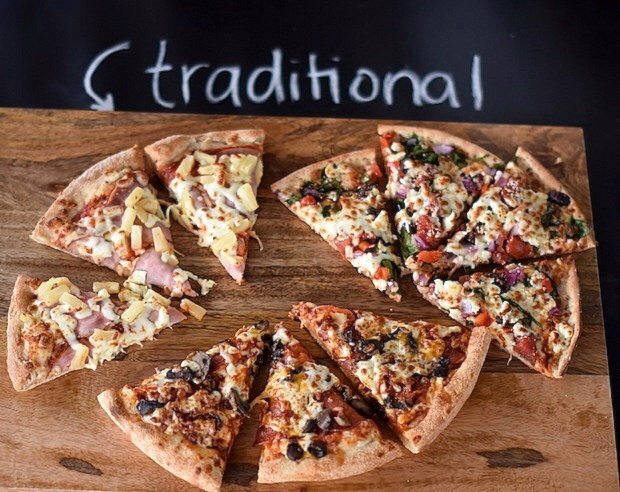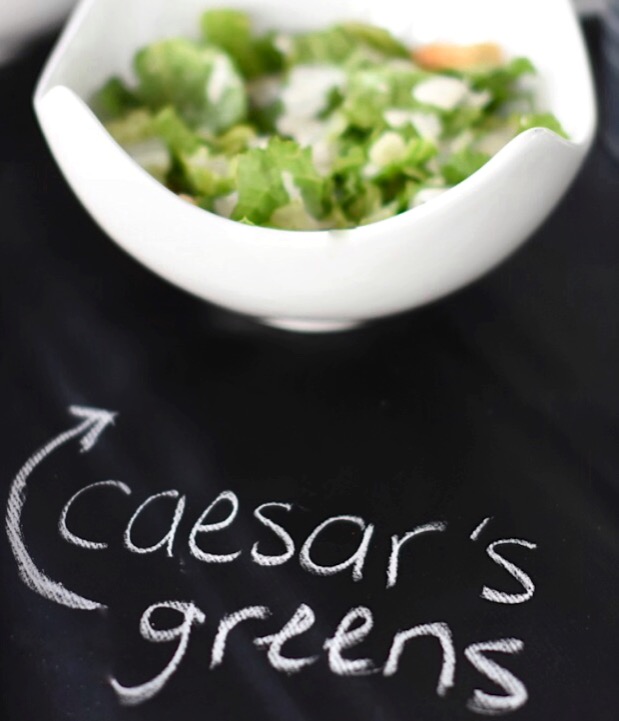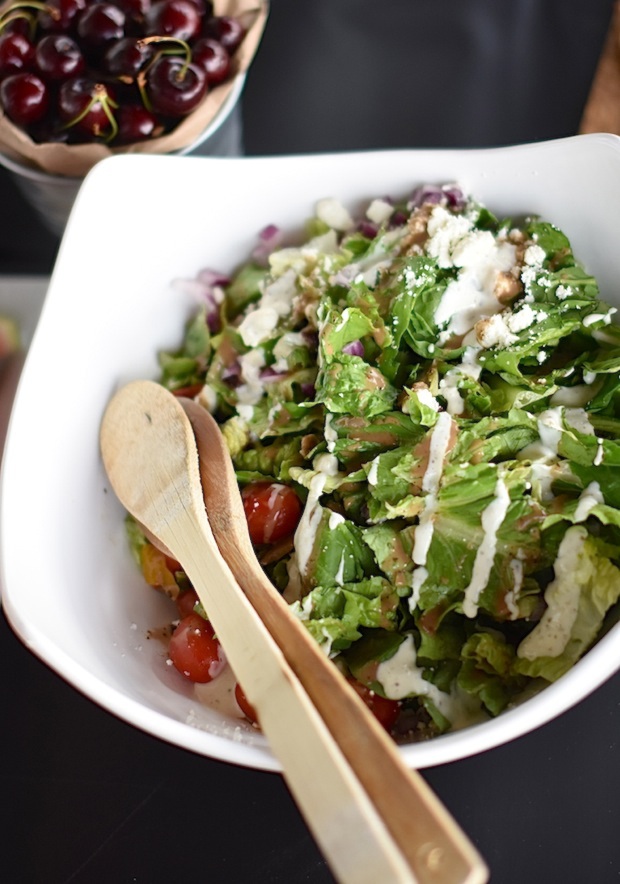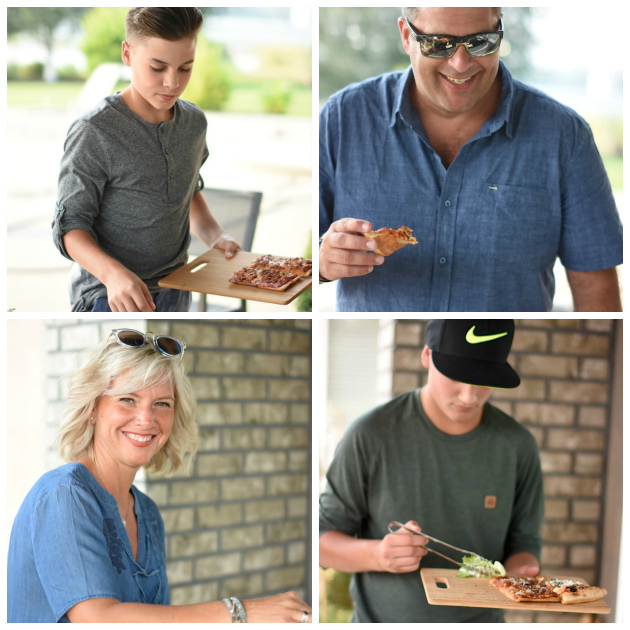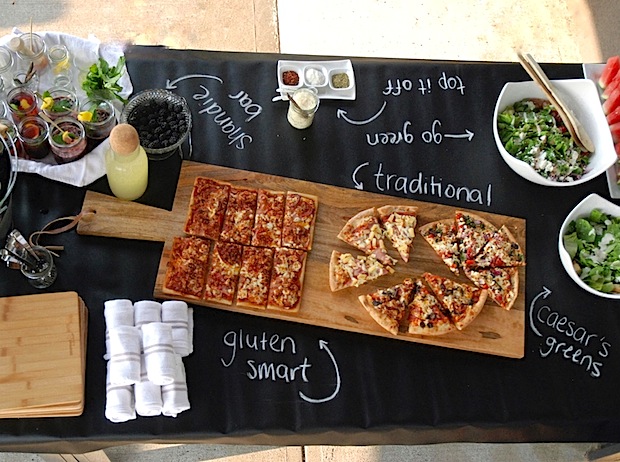 I love that Pam put together a little topping platter…she knows her hubby well…until Jason breaks a sweat, it's not spicy enough!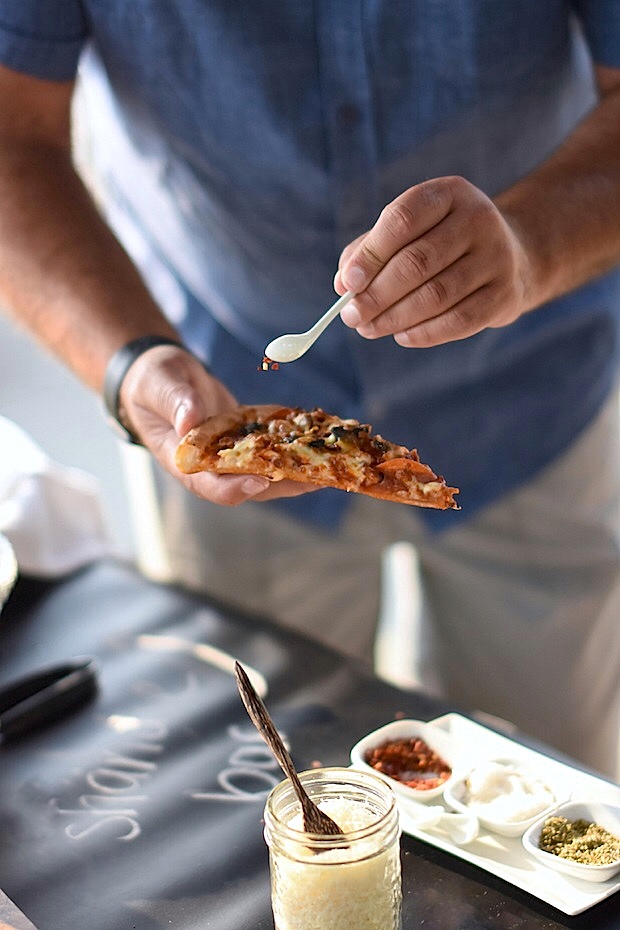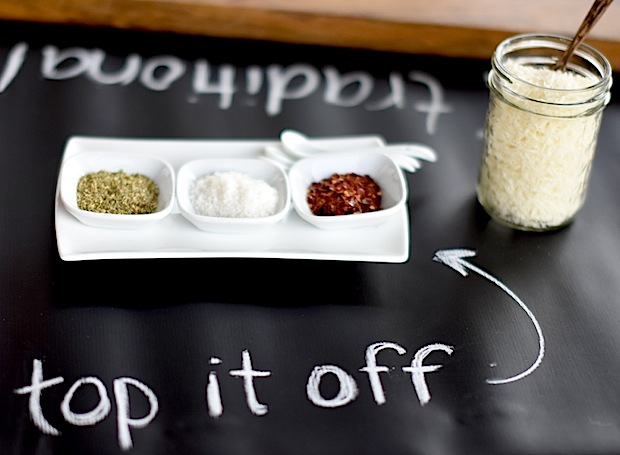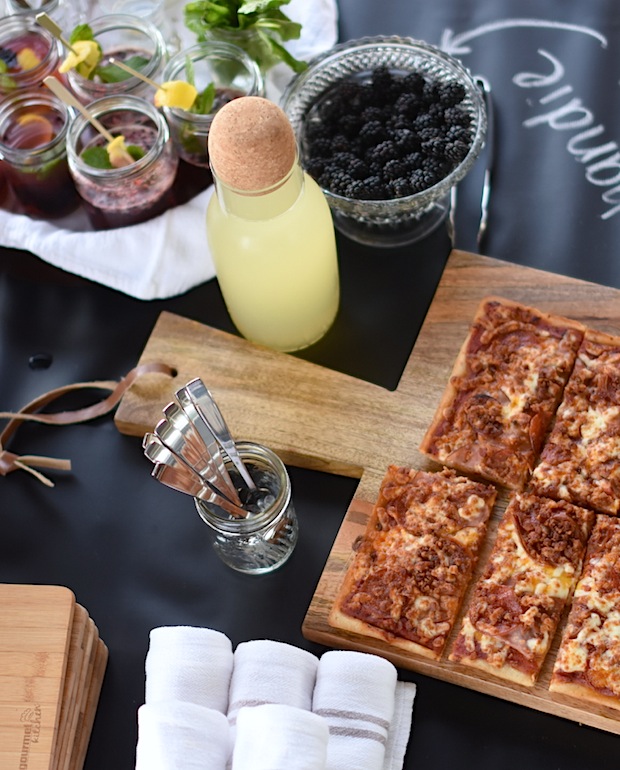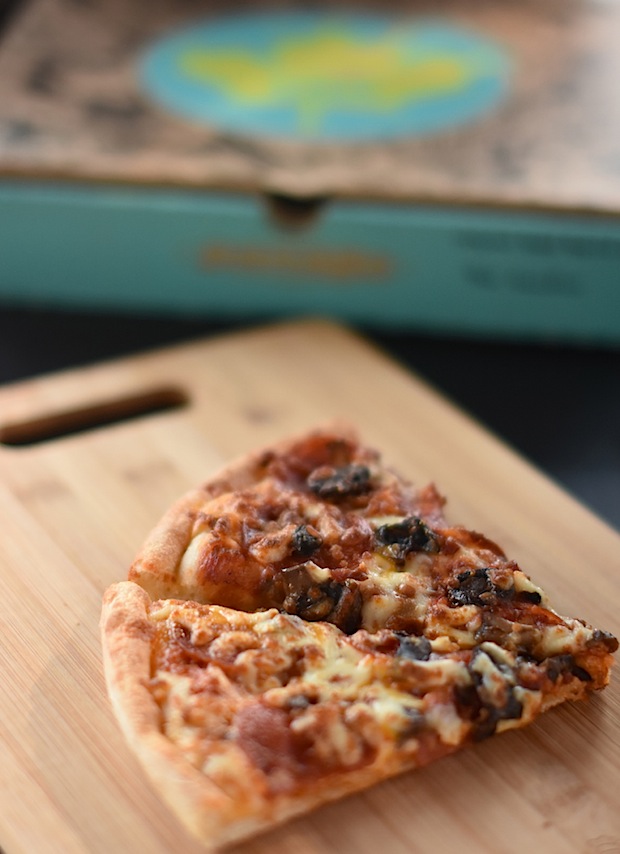 Our pizza picnic totally fit the bill…and Lincoln has already asked if we can have another one before summer's out. That kid. Predictable, I tell you! What I love is that pizza doesn't have to be of the guilt laden, greasy variety. I love that the choices are plentiful and that dietary restrictions no longer mean you're out of luck.
When is the last time you've had a pizza party? Panago has partnered with us to give away three #RandomActsOfPizza (2 medium pizzas, 2 salads, 2L of pop – approximate value $55 CAD). 
To enter, simply:
1. Jump over to our IG and give us a follow  @sugarplumpam @sugarplumlaurel @panago_pizza
2. Tag a friend who you'd love to share some pizza with!
3. Enter as many times as you'd like. Each entry counts.
4. For an additional 2 entries, comment below with your fave type of pizza.
Contest is open from Wednesday, August 16th until Friday, August 18th 9pm PST. Winner will be announced on August 18th. Contest open to Canadians (excluding Quebec).
Thank you to our sponsor, Panago, for supplying our pizza picnic to help us write this post today! The timing could not have been better as the Panago Gluten Aware pizza has made our girl, Nina, a happy camper this summer:)
*While the crust worked for Nina, it may not be ideal for celiac disease sufferers or those customers with moderate to high gluten intolerance or sensitivity.