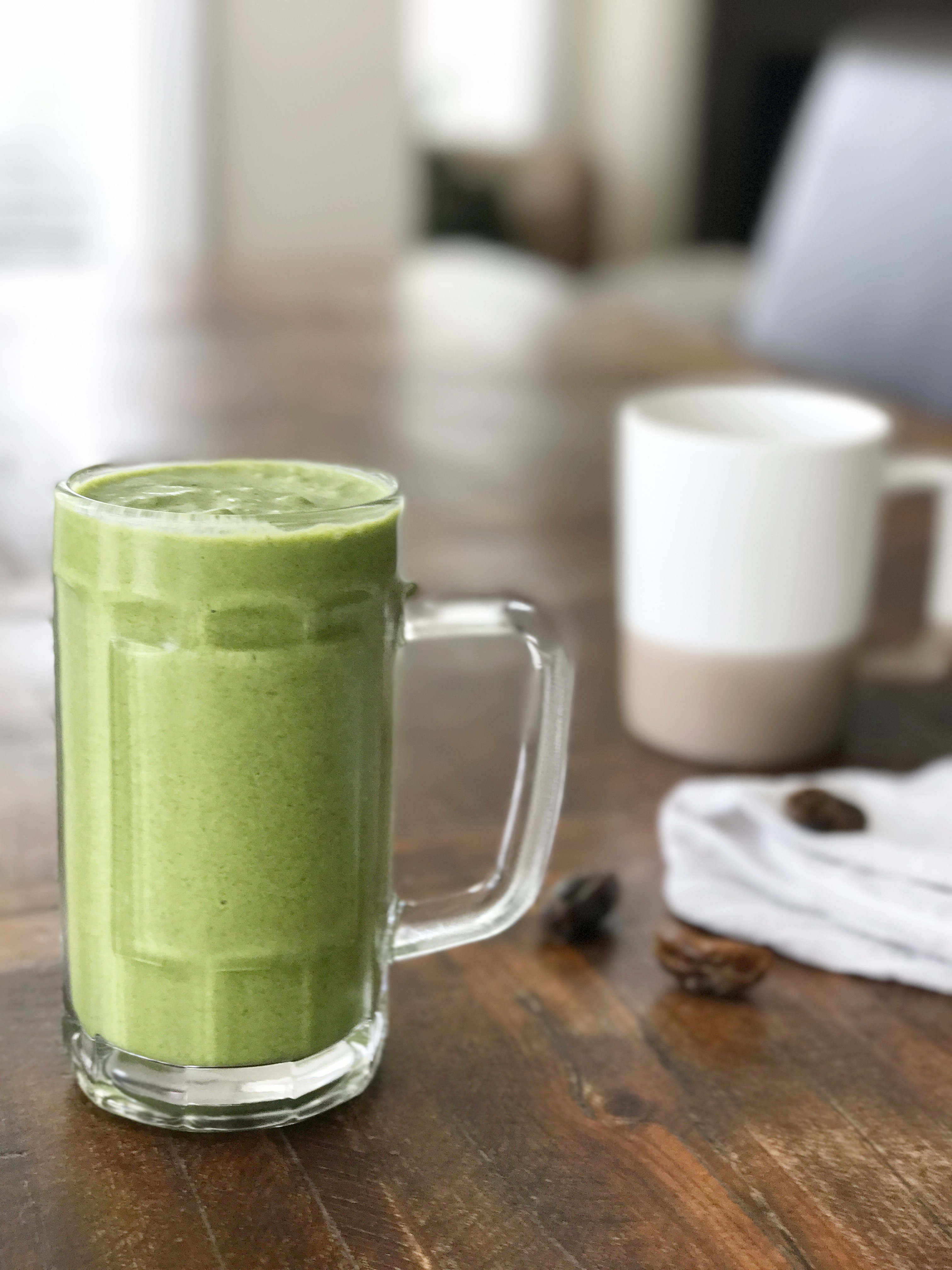 I love bananas, but they do not love me.  Seriously, anytime I have anything with banana, I get a wicked stomach ache.  The last time I had an encounter with a banana, I lost…I was sidelined in Disneyland, hunched over in pain after tempting fate with one of those delicious frozen chocolate covered bananas.  Never again!  I think it's fair to say I'm allergic.  Bummer.
This last weekend, we visited our friend and her family at their Airbnb in Kelowna.  As an aside here, if you are in the Kelowna area, this is an amazing place to stay on the east side.  The rooms are super comfortable with amazing linens and modern finishes and you are within walking distance of some smaller kitschy wineries.  You can check out their Airbnb here and here.  It definitely has a Tuscan feel.  One morning Taya made us a green smoothie..and it didn't have any banana in it.  YAS!  I have struggled to find good smoothie recipes without banana…it seems to be the base for everything.  As it turns out, her hubby is also allergic to bananas.  Is this a more common allergy than I thought?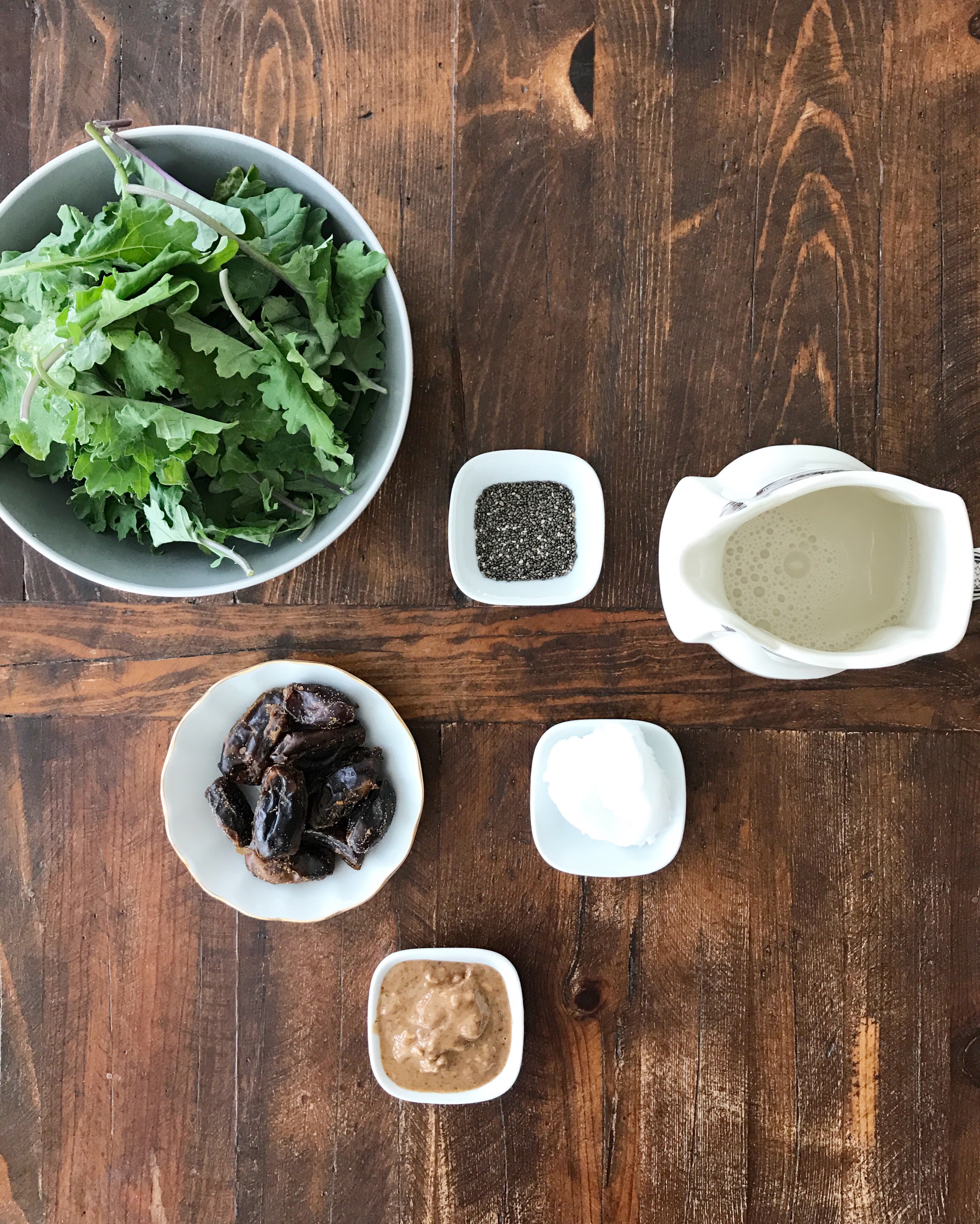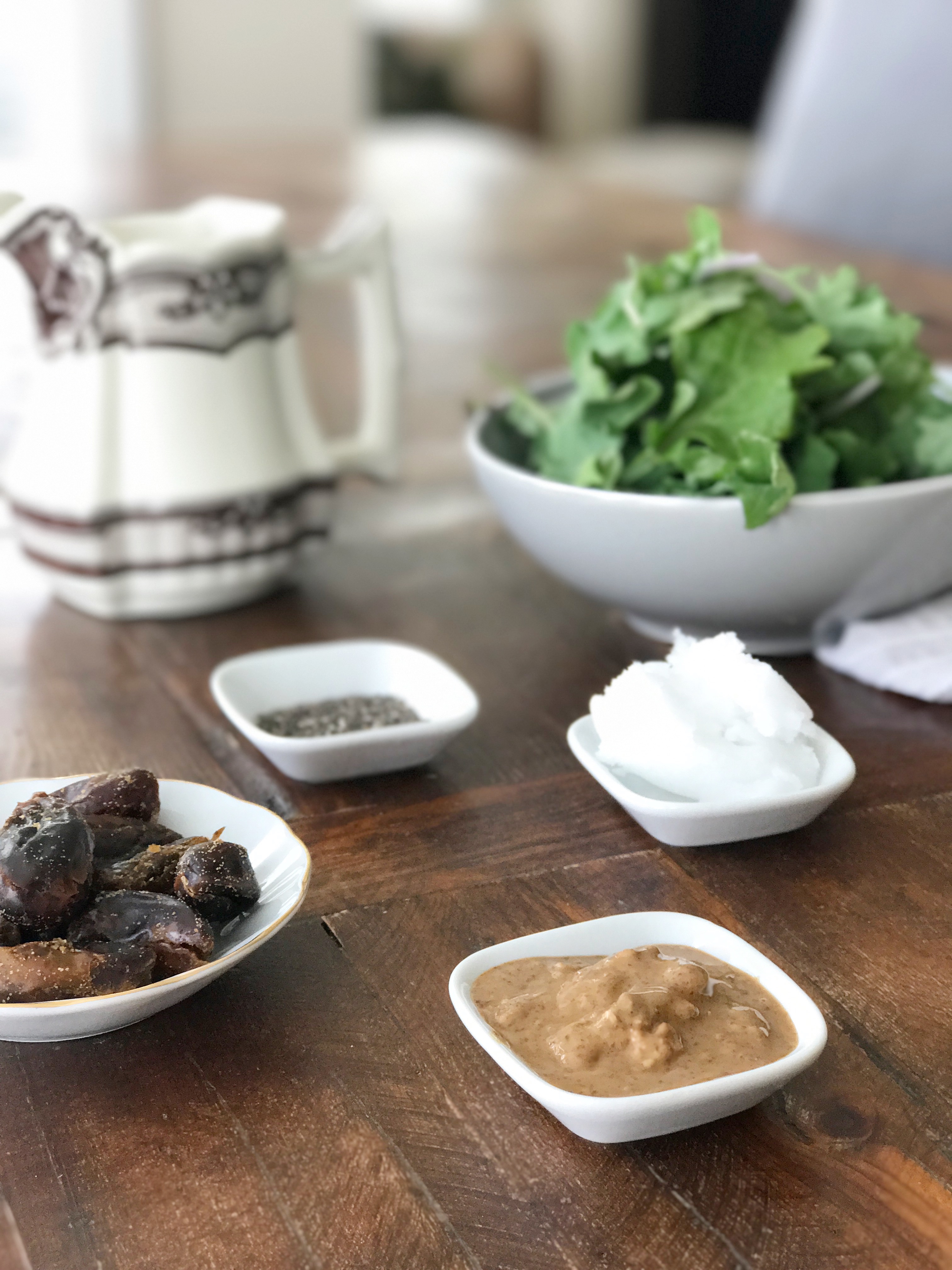 No Banana Green Smoothie
Ingredients
2-3 cups greens
¾ cup unsweetened almond milk
2-3 dates
¾ teaspoon chia seeds
1 heaping Tablespoon almond butter
1 heading Tablespoon coconut oil
ice
Instructions
Put all ingredients in a blender and blend.
Enjoy!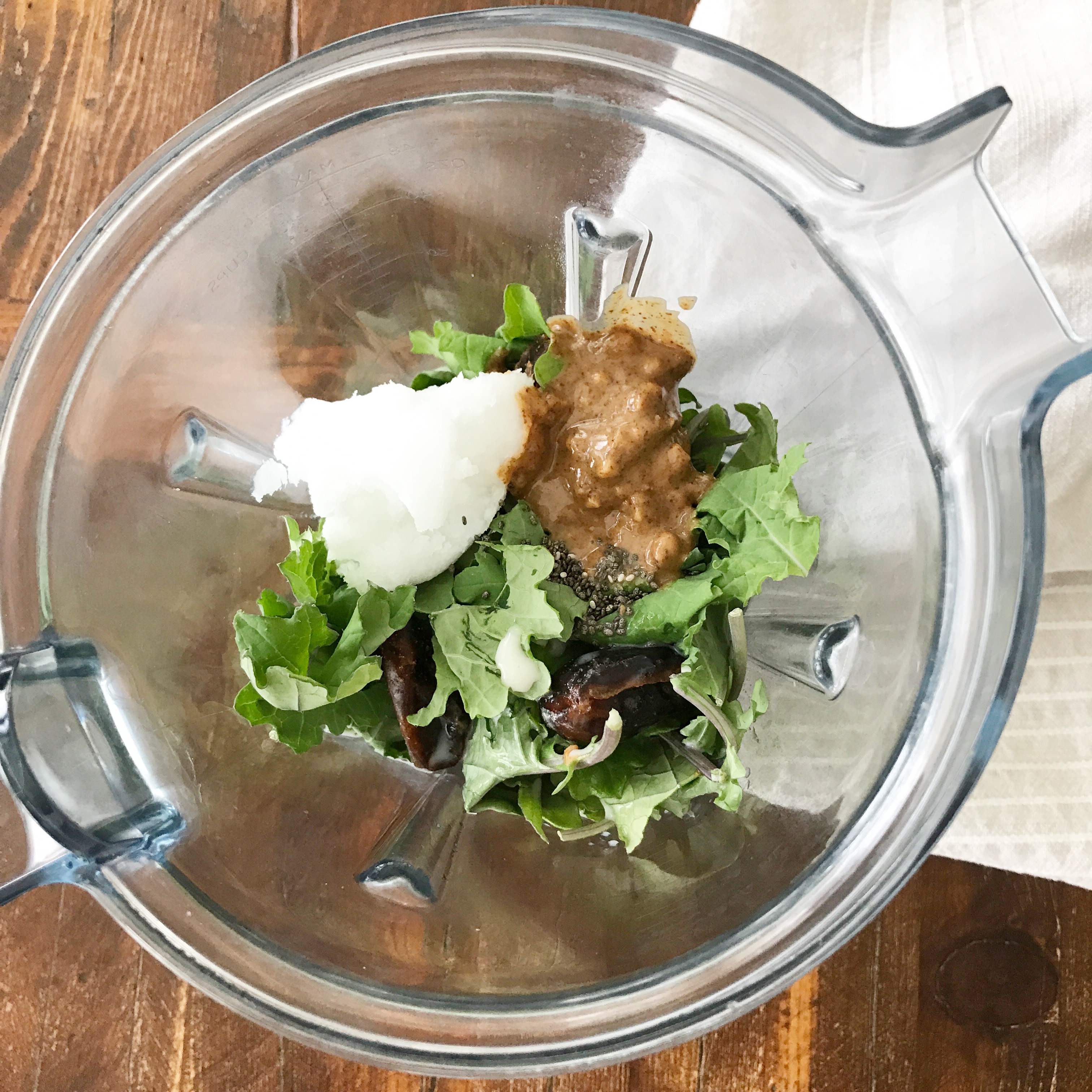 Taya used greens from her garden.  I've made it with the cello pack of baby kale as I find that it blends up nicely, especially if you don't have a super powerful blender.  I added the chia and ice but you can make it without if you prefer.  You'll be amazed at how much coconut flavour you get from the coconut oil and it's so good for you.  And I think that the coconut oil gives it a creaminess that I'm usually missing from non-banana smoothies.
There isn't any refined sugar in this smoothie.  The sweetness come from the dates which are so good for you as well.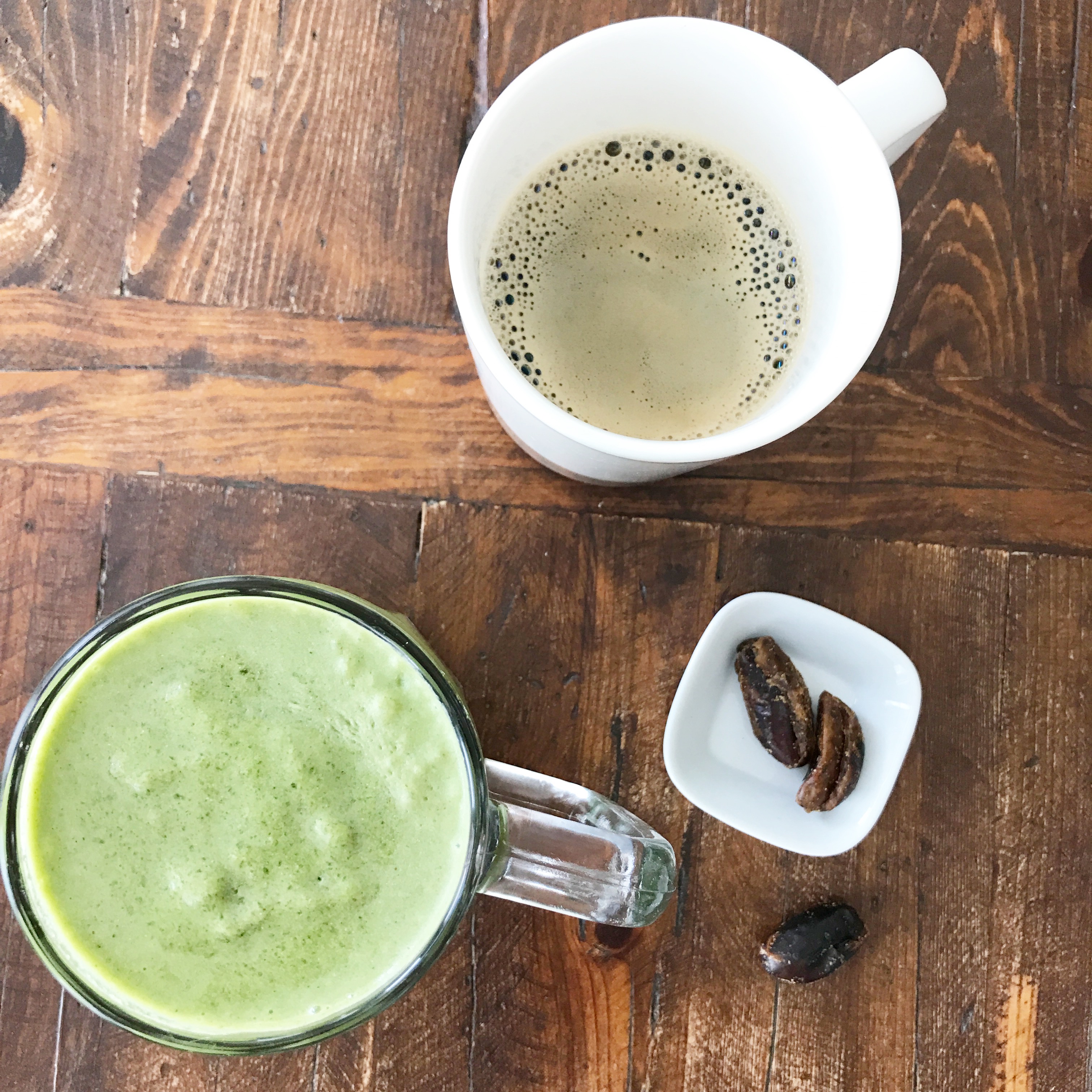 This has already been on repeat since I've been home.  I love that I can get my greens in in such a delicious way.  If you have any non-banana smoothie recipes that you make, I'd love for you to share them.  I'm always looking to expand my repertoire.