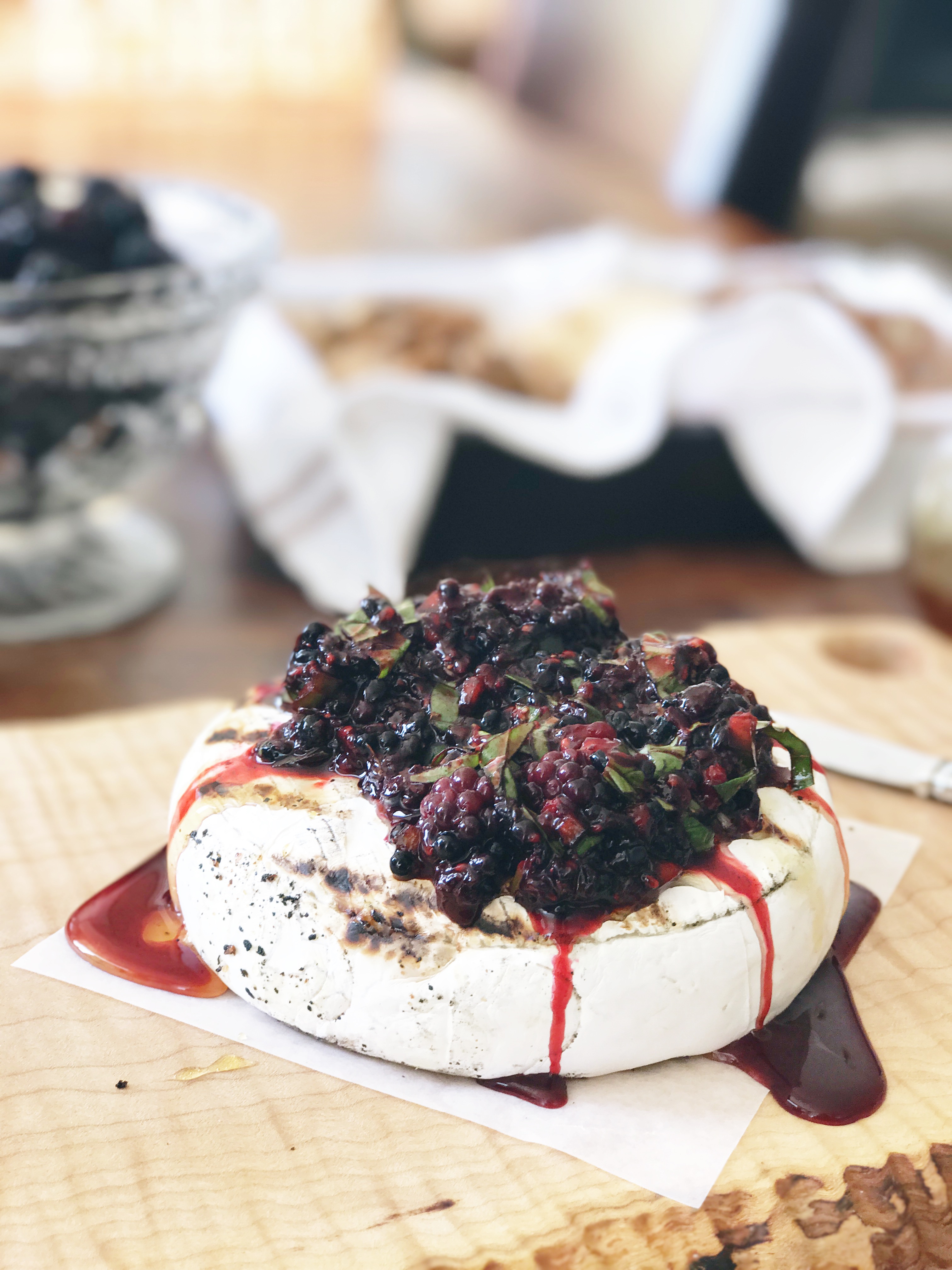 I've loved blackberries ever since I was little.  I remember my mom sending us out as kids to pick blackberries and then she'd make us milkshakes.  So good!  Laurel reminded me that I started a business one summer with a friend when I was about 11 years old.  We called a bunch of our moms' friends and took orders for blackberries. We would get up early in the morning, put on long sleeve shirts and pants and would pick in the brambles, getting thoroughly scratched up, until all the orders were filled.  It definitely wasn't a big money making venture, but it sure was good experience.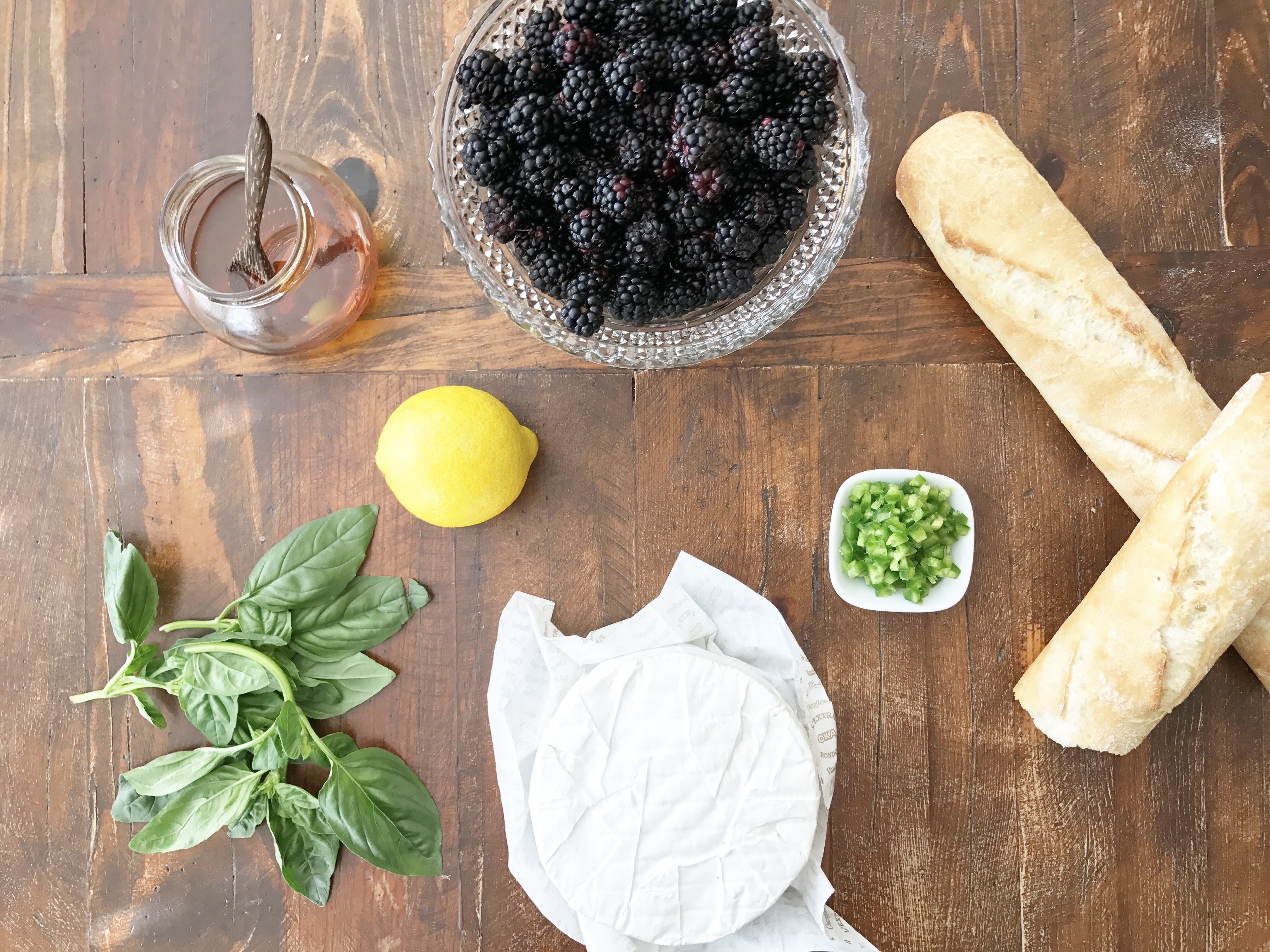 Last weekend, we had some friends over and I was trolling Pinterest for appie inspiration.  I saw this recipe for Grilled Brie with Blackberry Basil Smash Salsa by Half Baked Harvest and I knew it would be perfect for a couple of reasons.  As I've been going for walks around the farm, I've noticed that the blackberries are ready for picking.  And, Laurel and I are big fans of Half Baked Harvest…the recipes are fairly simple and turn out great…I just wish my pics were as good as hers!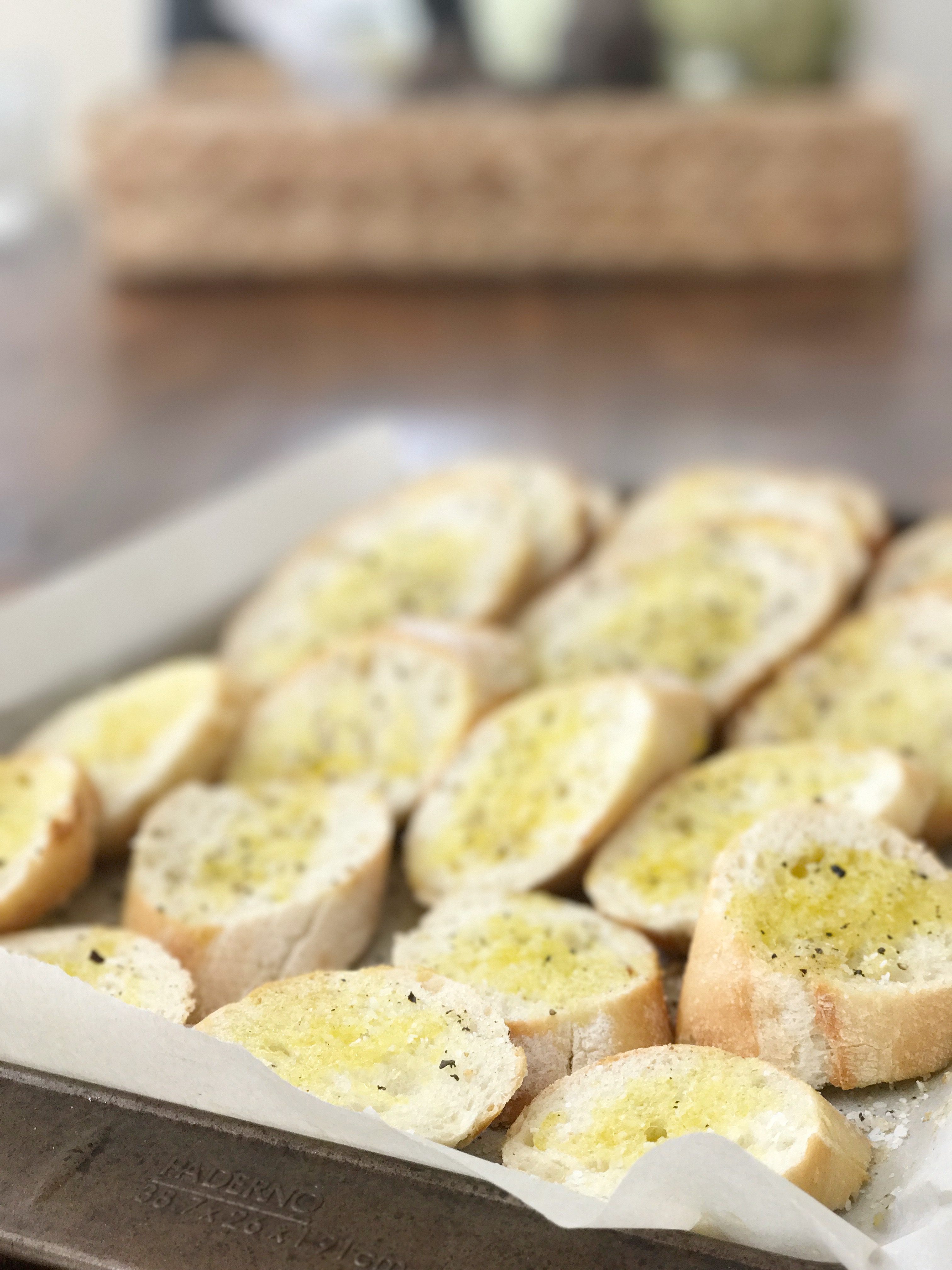 I pretty much followed the recipe to a tee.  I just used about two-thirds of a jalapeno pepper instead of a whole one as I didn't want to make the salsa too spicy.  Also, I was a wee bit lazy with the bread.  I did brush both sides with olive oil, kosher salt and freshly ground pepper.  Instead of rubbing the bread with the garlic clove, I used garlic salt.  It was still super delicious.  I really loved the smoky flavor of the bread grilled on the barbeque.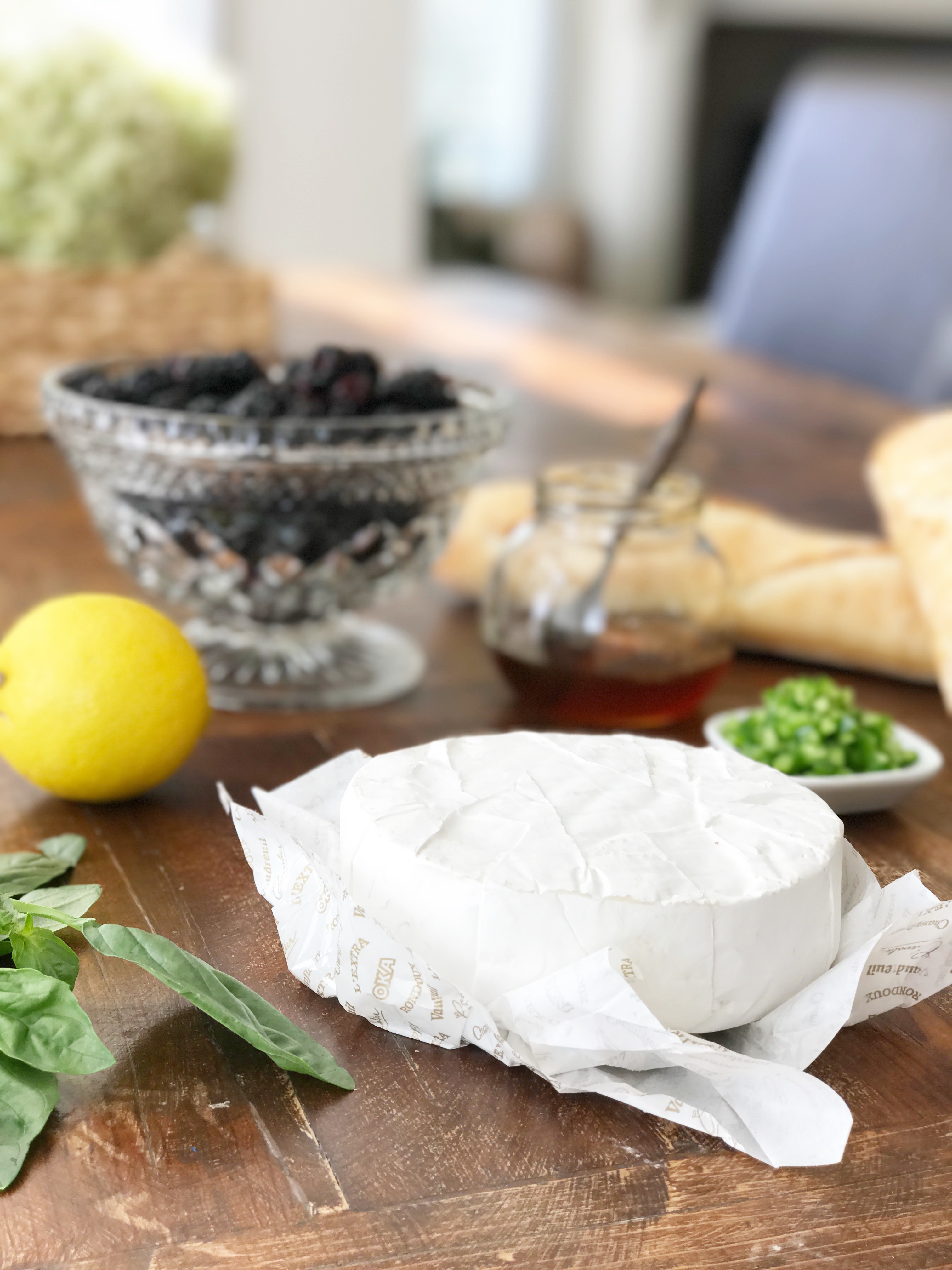 Do be careful grilling the brie.  It gets warm and melty fairly quickly.  Once grill marks develop carefully flip it.  I very gently used tongs.
One other note…next time I would drain off some of the juice from the blackberries in the salsa before topping off the brie.
Oh, and I'd better give credit to Mac for picking the berries for me.  Hopefully the wild blackberries will be around for a while yet as I'd love to make this again!