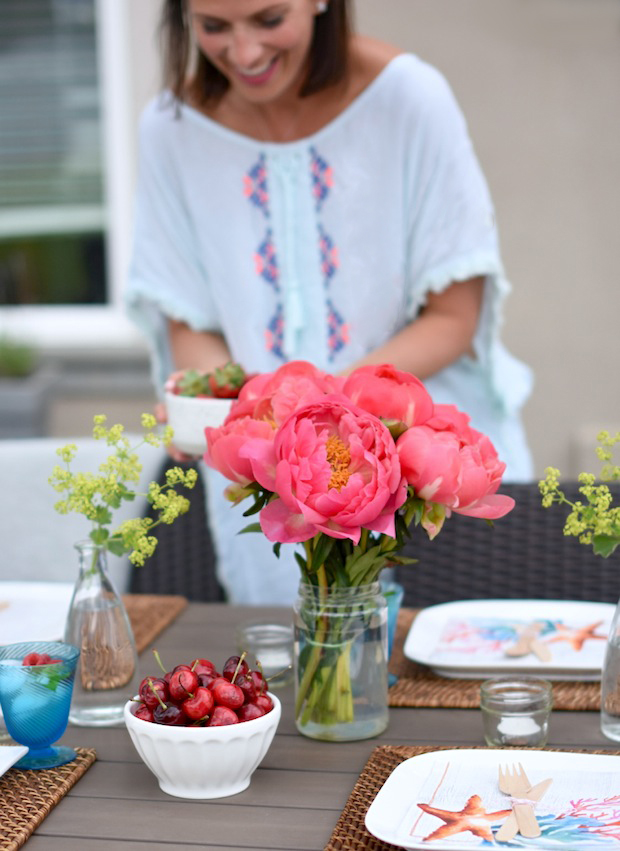 It's FRIDAY! And not just a regular Friday…our daughter, Lexi has her prom today. And…umm…it feels like we're getting ready for a wedding! First hair, then makeup, then pics..then group pics then the grad parade, then the grad banquet and THEN prom. It feels like a big day. Super excited for Lexi and maybe a wee bit emotional too. Anywho, I'm trying not to dwell on anything other than celebrating this awesome milestone…I'm also trying not to dwell on the weather today (really trying!). It's supposed to brighten up by mid afternoon so..here's hoping.
It hasn't really been the warm start to summer we all love and crave, but I'm optimistic it's on its way. And one thing that is the best about this season is the chance to move entertaining from inside to out.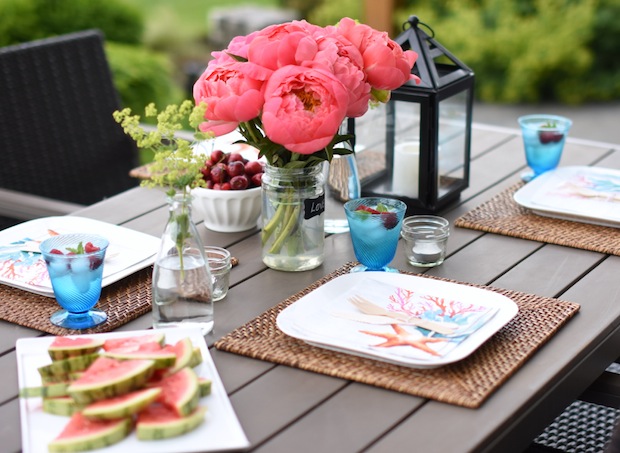 With a few staple outdoor entertaining pieces, you're set. I like to keep things fresh each time with flowers. My landscaping continually gets "haircuts" throughout summer…I wander around with  my trusty clippers! But some basic pieces are your backbone for setting up those summer soirees… how bout the party boat beverage tub???
Here are some of my favourite summer picks: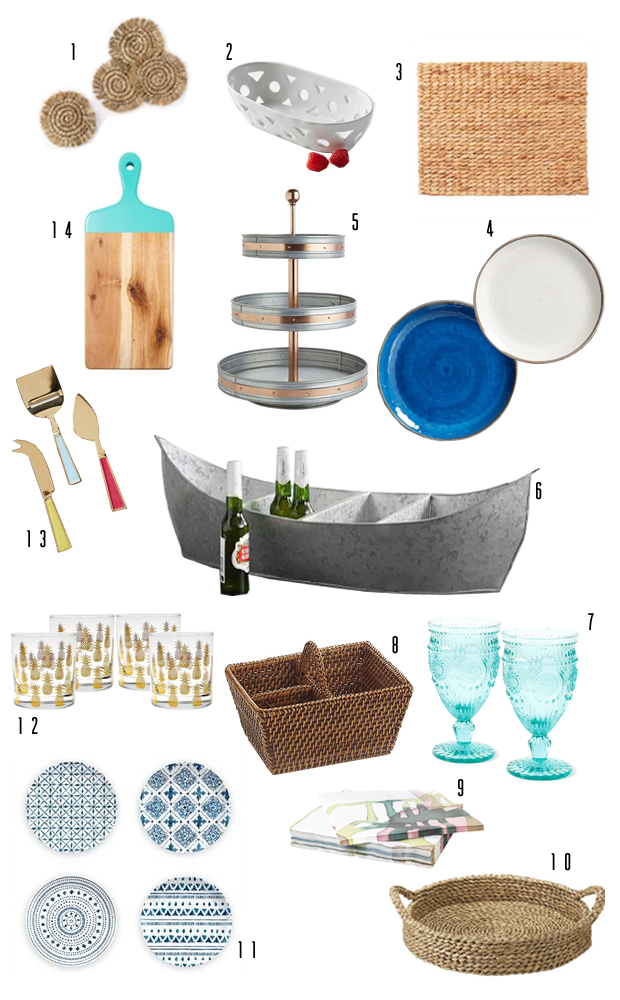 1. Coasters $12/for set of four | 2. Berry Basket $14 | 3. Placemat $12 | 4. Melamine Dinner Plates $33.50/set of four | 5. Galvanized Tiered Stand $49.95 | 6. Party Boat Beverage Tub $79 | 7. Etched Goblets $4.77 | 8. Rattan Cutlery Caddy $39.95| 9. Napkins $3.99/pack of 30 | 10. Woven tray $59.95 | 11. Melamine Salad Plates $35/set of four | 12. Pineapple Glasses $52 /set of four | 13. Cheese Knives $32 for the set | 14. Cheese Board $35 |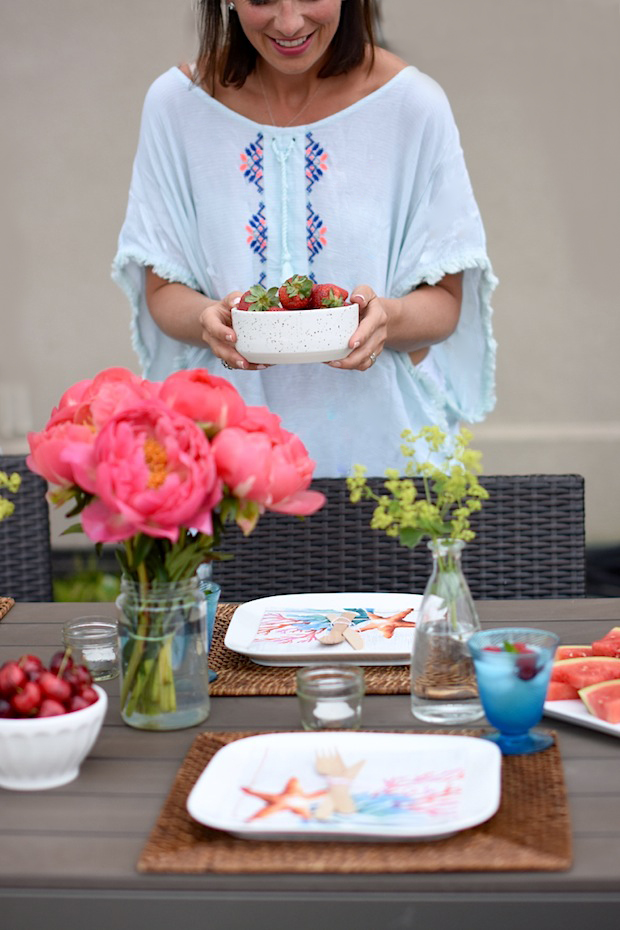 Hope you all enjoy your Friday… hope that sun peeks out so we can get our outdoor situation going! Did I mention that we're celebrating Lexi's grad on Sunday? Outdoor entertaining comin up! Laurel xo