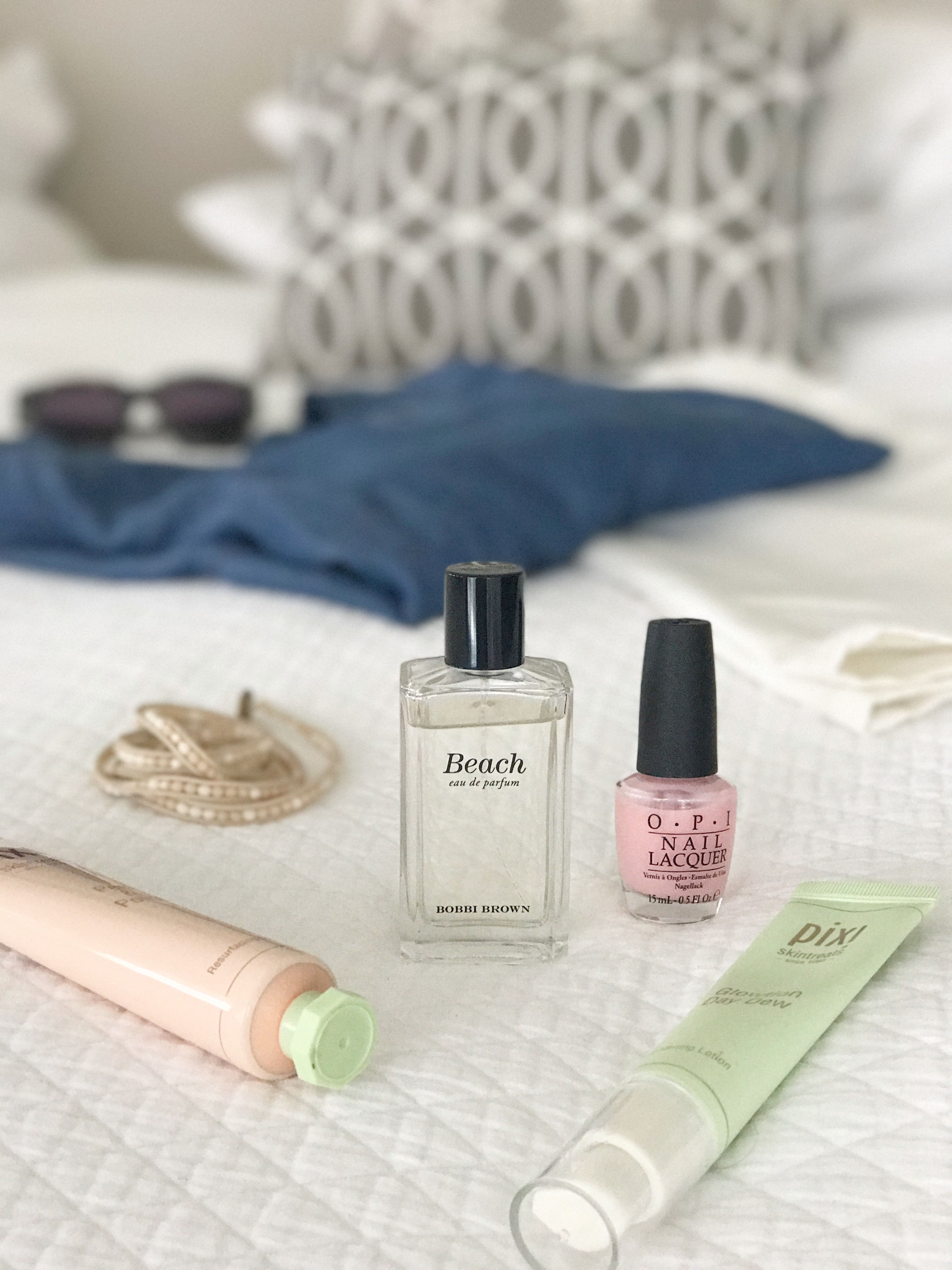 When I travel, I find out the things that I really love and the things that I really miss because I didn't pack them! On my last trip to Toronto, summer weather arrived as I was there and I had several beauty and fashion items on repeat…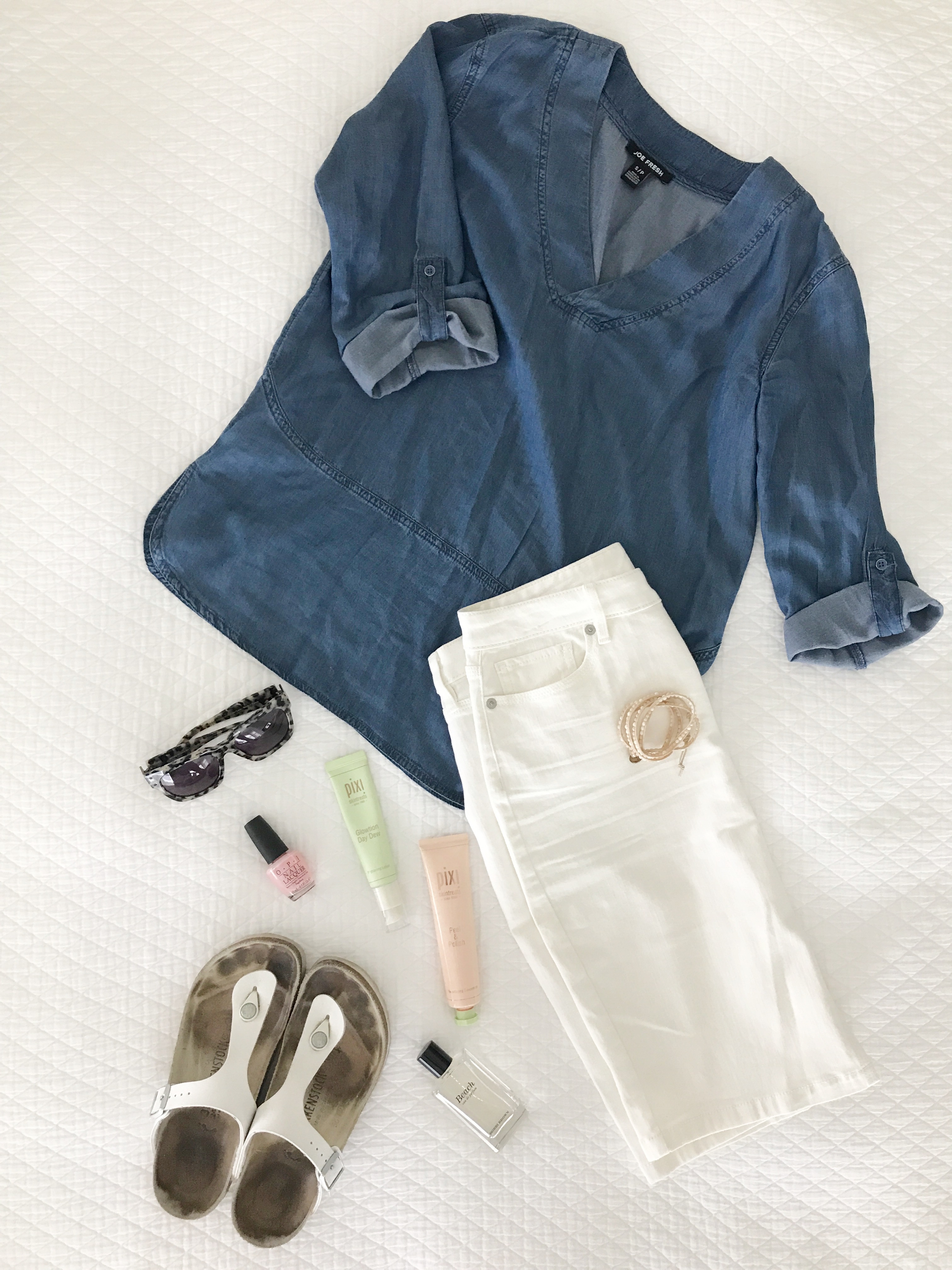 I love that denim skirts are big this year.  They are a great alternative to shorts and a little dressier too!  And this white one looks so fresh!
This denim tunic is so light and comfortable.  It looks great with white denim jeans and the price is amazing.
I have talked about these C4 sunnies many times before and I'm still just as in love with them.  They come with me everywhere.  The tortoise frames act as a neutral and I just kinda feel sassy when I wear them!
I have been getting shellac manis lately…I'm kinda loving not having to paint my nails every three days.  I love a soft pink color, but man is it hard to find the right one!  I've had pinks that look way too much like bubblegum or ones that are too sheer and end up looking like nothing.  To me, the perfect pink is OPI's "Let's be Friends".  It's part of the Hello Kitty collection.  It's opaque and a nice soft, shell-like pink that goes with pretty much everything!  I don't have shellac at home, but the pink pictured is similar, and when I was researching sources I found that it does come in a regular polish as well.  Ask for it by name at your nail salon.  You'll LOVE it!
Ok, I didn't bring my Pixi Peel and Polish on my trip and I regretted it big time!  It's a great exfoliating cleanser and keeps my skin feeling fresh.  I am also loving Pixi's Glowtion Day Dew.  It's a light, illuminating daytime moisturizer.
Wrap bracelets have a bit of a boho, summer feel and Club Monaco has some really pretty ones at great prices compared to some of the other wrap bracelets out there.  The nude one goes with everything!
I've been looking for a new summer fragrance and I just bought the Bobbi Brown Beach Fragrance Set.  When I first smelled it, I thought it might smell too much like sunscreen.  But it nicely mellows and reminds me of being on the beach…I'm officially obsessed!
I have worn these Birkenstocks to death!!  The Gizeh style is incredibly comfortable.  I just recently did at 28,000 step day with these babies and my feet were feeling fine!  They are most definitely worth the investment!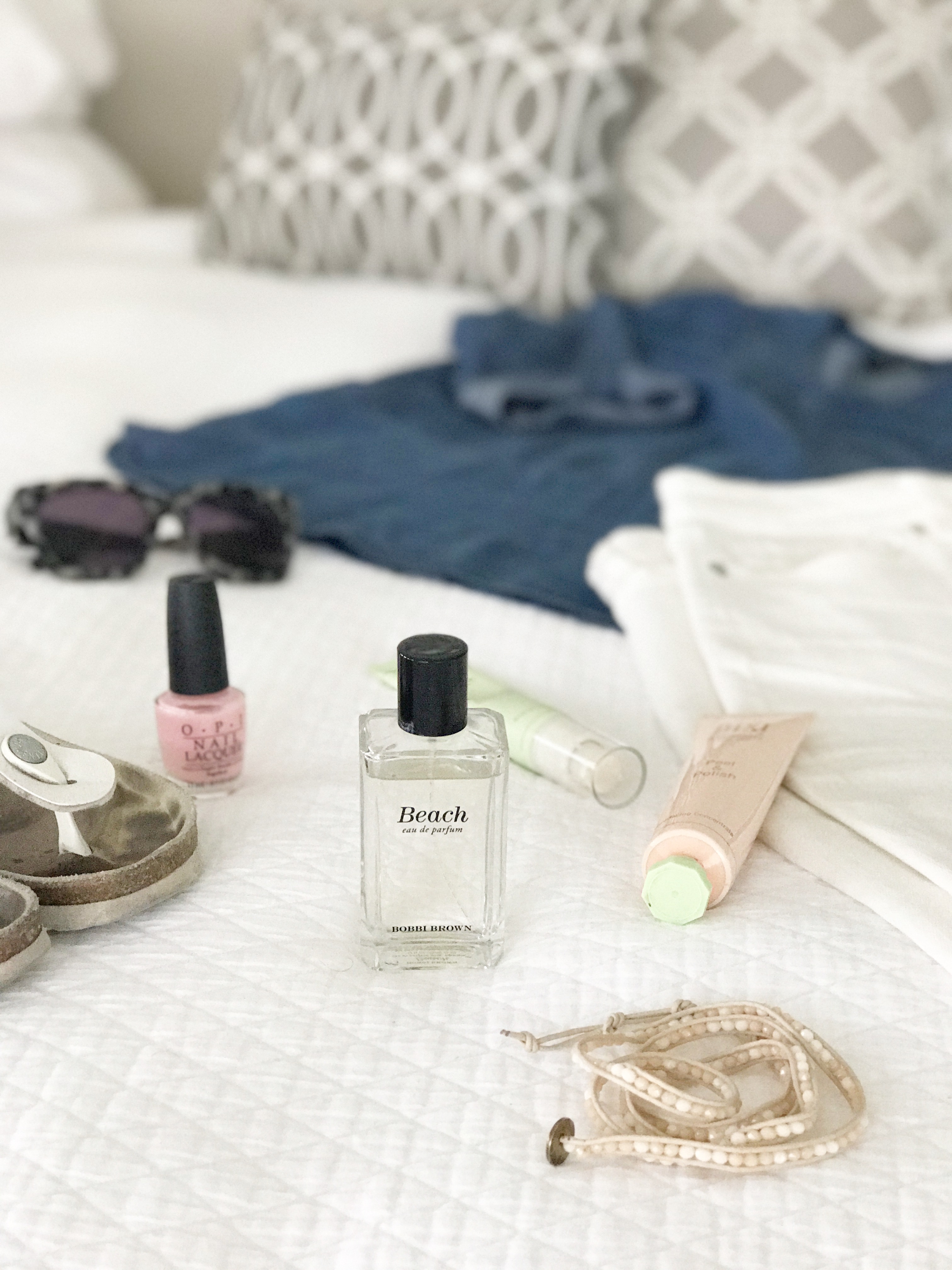 SOURCES
Nail Polish and Shellac
Peel and Polish, also available in-store at Shoppers Drug Mart
Glowtion Day Dew, also available in-store at Shoppers Drug Mart
Birkenstocks and here