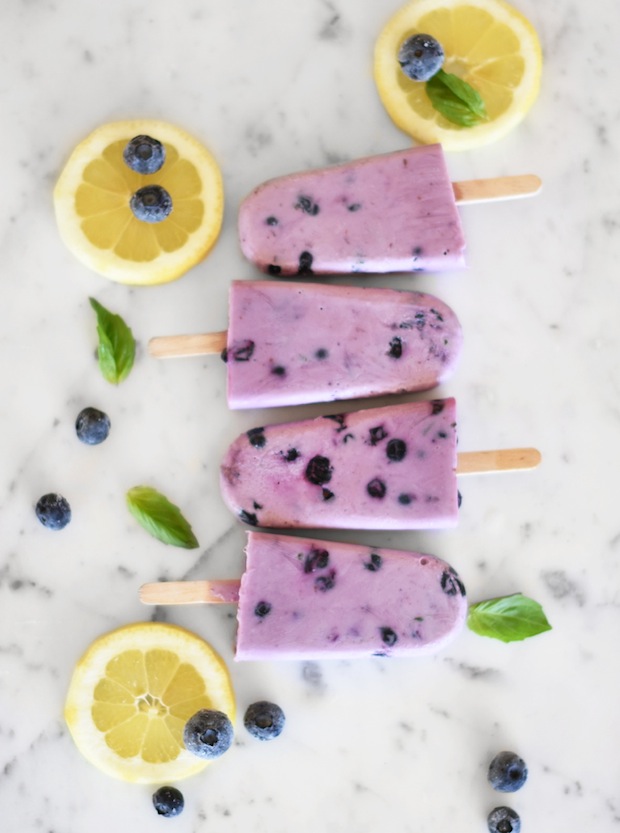 So it's been amazing weather for about 5 minutes and I'm all in!! Ok…more than 5 minutes, this whole weekend was AMAZING…it just felt like summer. Yesterday especially gave me all the feels: the sound of Scott mowing the lawn, our dog, Ozzy, seeking shade under the patio table, Link playing frisbee with his cousin Mac…it just got me so pumped for school to be done and summa vacay to start.
With the temps hitting the high 20's yesterday, it just felt necessary to enjoy a frozen treat. I'm not a total popsicle lover…the traditional variety is way over sugared and artificial tasting. I was craving something healthier and almost more smoothie bowl-ish. A little experiment with some flavours I love resulted in these delicious popsicles! Blueberry, lemon and basil are yummy-o together. And super fresh tasting. No refined sugar. Clean eating popsicles. Sound good to you?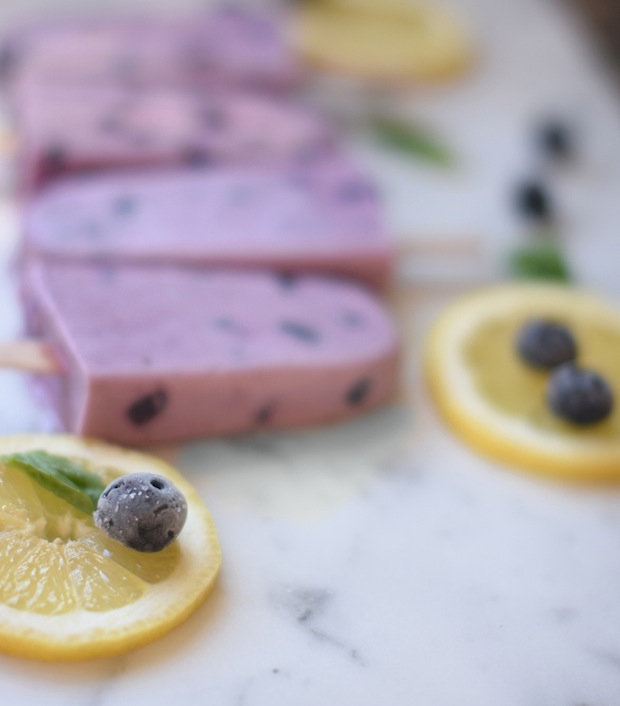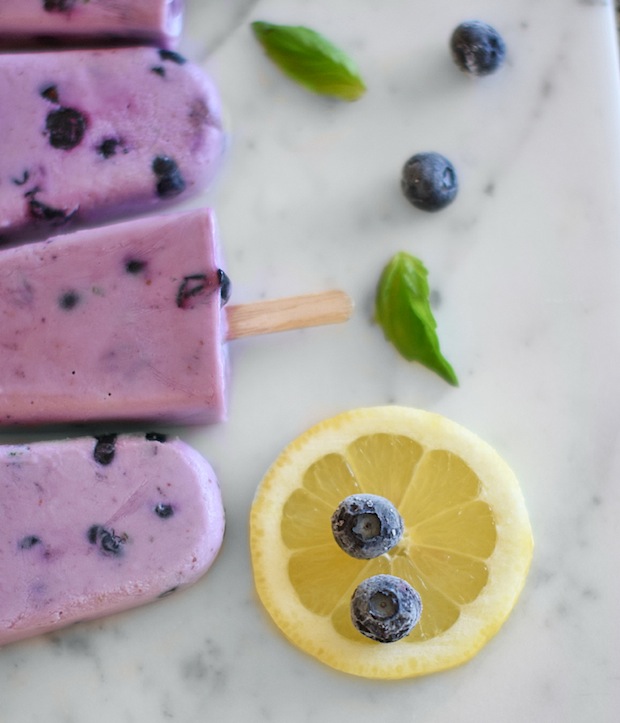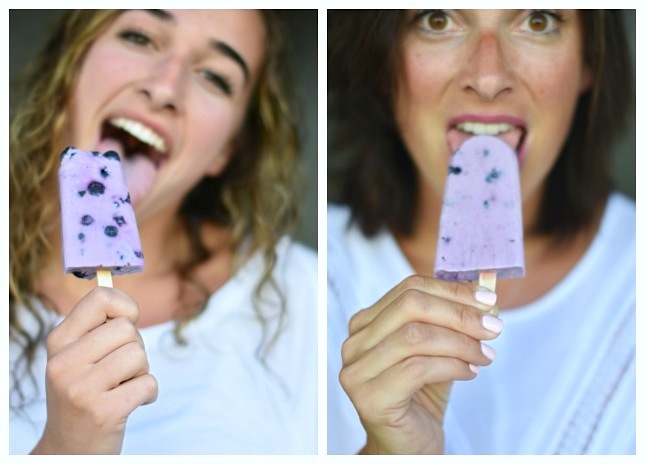 Healthy Blueberry Lemon Popsicles
Ingredients
3 cups blueberries
3 tbsp honey
1 tbsp lemon zest
1 tbsp finely chopped basil
1 cup plain greek yogurt
3 tbsp coconut milk
Instructions
Add blueberries and honey to a saucepan.
Warm until the honey has totally coated the blueberries and the berries are slightly softened.
Set aside to cool.
Mix together lemon zest, basil, yoghurt and coconut milk.
Stir the berries in to the yogurt mixture.
Pour into moulds.
Freeze for 4-6 hours.