A Month of Moms continues and today we celebrate 2 more incredible moms (honestly, how many awesome ladies do we have in our lives? Grateful!). Denise and Julie have both adopted children…from near and far…into their families and have opened up about the process and how it has shaped their parenting. While adoption is a common thread, both of these women are experiencing other joys, changes and challenges that affect the balance of their household. Denise has recently lost her mom to cancer and is opening up about how she is walking through this loss. Julie is preparing for her "nest" to start emptying and how she is slowly passing the torch to her growing kids.
What resonates with me is their wisdom, their honesty and continuous positive outlook (let's be honest, sometimes the hardest part of being a mom is setting a positive tone around the home) . Got a cup of coffee or tea? Get comfy and be encouraged by the hearts and words of these 2 moms…..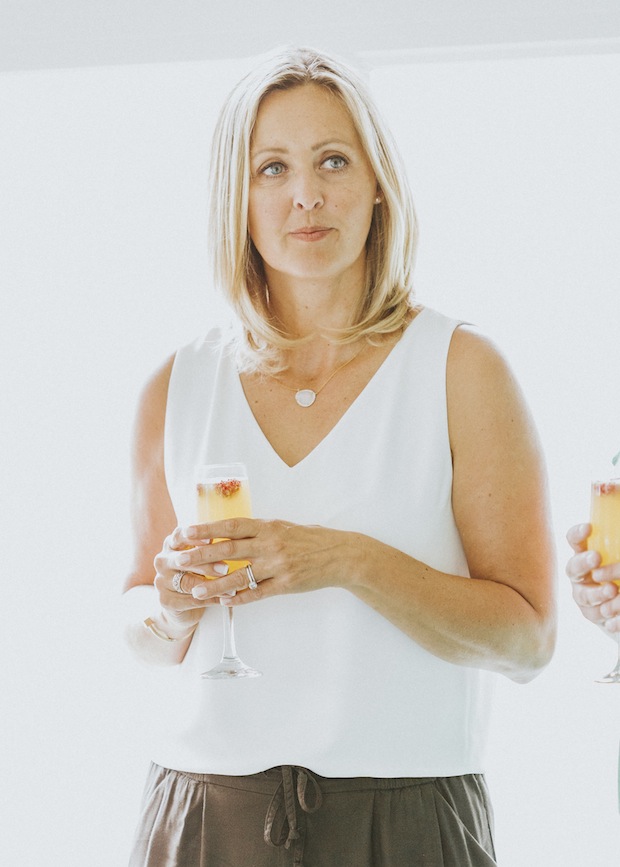 /Denise/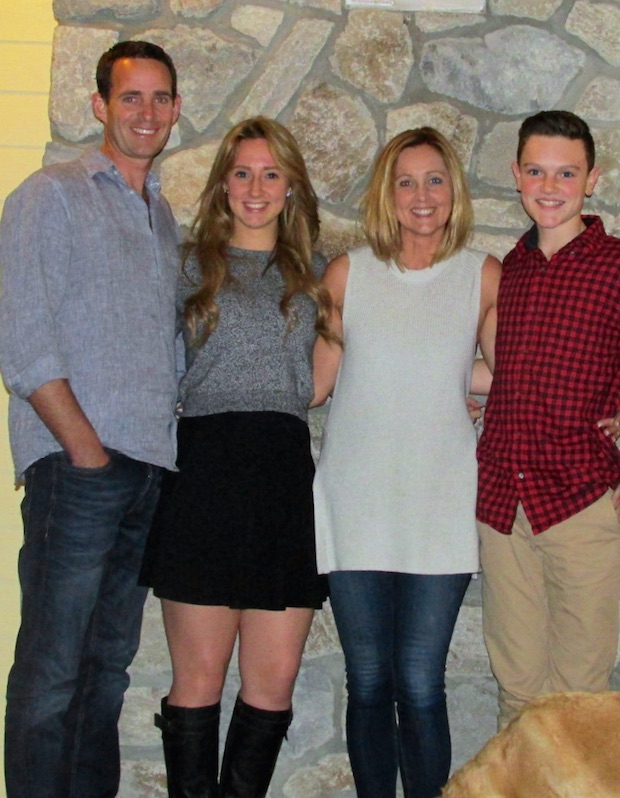 1. Tell us a bit about your kids – maybe a one liner about each?
Katia is 17 and graduating from high school this year … how did that happen?! She is full of life and keeps us on our toes with her wit and enthusiasm. She has a huge heart and is full of compassion for others. She hopes to attend Trinity Western this fall.
Jordan is 15 and in grade 10 at MEI. He is my easygoing, adventurous, up for anything child. He is thoughtful and just fun to be around. He plays a diversity of sports and loves everything that has wheels, his latest love is mountain biking!
2. You just recently lost your mom. How did you manage parenting amongst the last couple of years with your mom battling cancer?
Yes, I lost my mom this past November after an almost 5 year battle with cancer. I miss her everyday. I honestly do not know how I balanced parenting with caring for my mom, I am not even sure if I did it well or not. I think the answer is that you just do it. You just find the time. Some things you just have to let go and focus on what is important at the moment. My kids had a close relationship with my mom and understood when I would need to be away from them. I was fortunate that my kids were the ages they were and that Kat could drive most of last year, that helped tons. Also, an amazing husband to pick up the slack, as well as family and friends. I guess you could say that it was a team effort, as the saying goes it takes a village.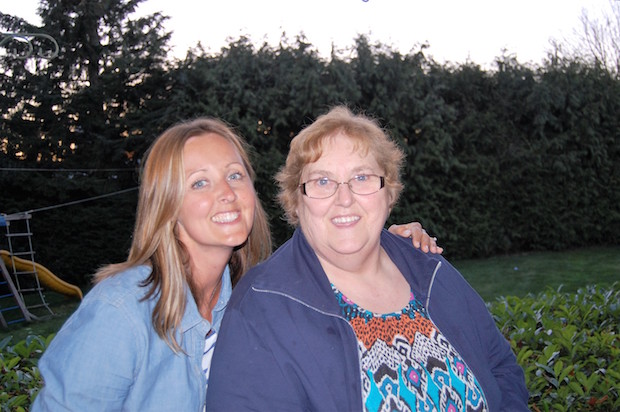 3. What do you miss most about having your mom around? What is one thing your mom/dad said that had an impact on you?
Everything .. I miss everything about not having her around. A mom is someone who knows you almost better than you know yourself, she cares about the littlest thing, whether you have a cold or how your kids did on their last test, she has your back when no one else does, she loves you unconditionally. I was blessed to have such a close relationship with my mom, it makes it so much harder to lose her yet I am so much richer for having had her. I have no regrets with my mom. The only piece of advice I would say is to cherish your mom while you can.
My mom and dad valued God and family. Put God first, put family second. It was obvious to me when my mom was going through treatment and her final days that the time she spent on her relationships with her family had the most meaning to her and brought her the most peace.
4, You also adopted two children. Can you tell us a bit about the process you went through?
That seems like such a long time ago now, almost 18 years to be exact!! We adopted our kids through Hope Services in Abbotsford. We tried for over 6 years to become parents, went through basically every infertility option available to us in the meantime. We knew that above all we wanted to be parents so choosing to adopt was a great option for us. Once we finished the process, we were on file less than 5 months when we got the call that they had a baby girl for us. We had 6 days to get ready to become parents .. so crazy now when I think back to that! When Katia was 18 months old we re-applied and 4 months later we got the call that it was a baby boy … another 6 days to prepare and Jordan joined our family. The rest is history!
5. What have been some of the challenges of raising your kids that might be different than those of kids not adopted.
From the first moment I laid eyes on my children they were mine. It was like they were born for me and I truly believe that my kids were specifically chosen to be my kids regardless of how they came to me. There are times when I actually forget that they are adopted!! However, in saying that, I cannot remiss the fact that they are.
We have always been open about the fact that they were adopted and told them so from the very first moment they could understand. As for challenges, I think that most adopted kids struggle with their identity, like who they are and where they come from. When questions arise in regards to their identity and feelings of rejection we just try our best to deal with it and not push it away. Their feelings are real and we just want to be as open and honest as we can. I don't have all the answers and I don't know how they feel being adopted. I just know that I love them with my whole heart and that we'll get through each challenge as it comes. AND I pray a lot!!!
To add a side note …. We have been blessed with amazing birth moms! They gave my children life, they gave me the gift of motherhood. I have often thought of them on Mother's Day. As I am being celebrated as a mom they are likely having a day that is at best bittersweet. I know they love my kids, they chose to go through nine months of pregnancy and then chose to let them go to a home that was not theirs. I am beyond thankful for them!
6. What are the best things about being a mom?
All I ever wanted to be was a mom. It was a long road in getting there … 6 plus years of waiting! I am beyond grateful and blessed to be mom to two beautiful kids. It is not an easy job and many, many times I feel like I have failed in one way or another. However, being a mom has given me great joy. I honestly just love being with my kids, seeing them happy, feeling joy when they have accomplished something that they have worked hard for, watching them grow through all the different stages of life, the list just goes on an on. For me motherhood is a gift and one I am very thankful for.
~~~~~~~~~~~~~~~~~~~~~~~~~~~~~~~~~~~~~~~~~~~~~~~~~~~~~~~~~~~~~~~~~~~~~~~~~~~~~~~~~~~~~~~~~~~~~~~~~~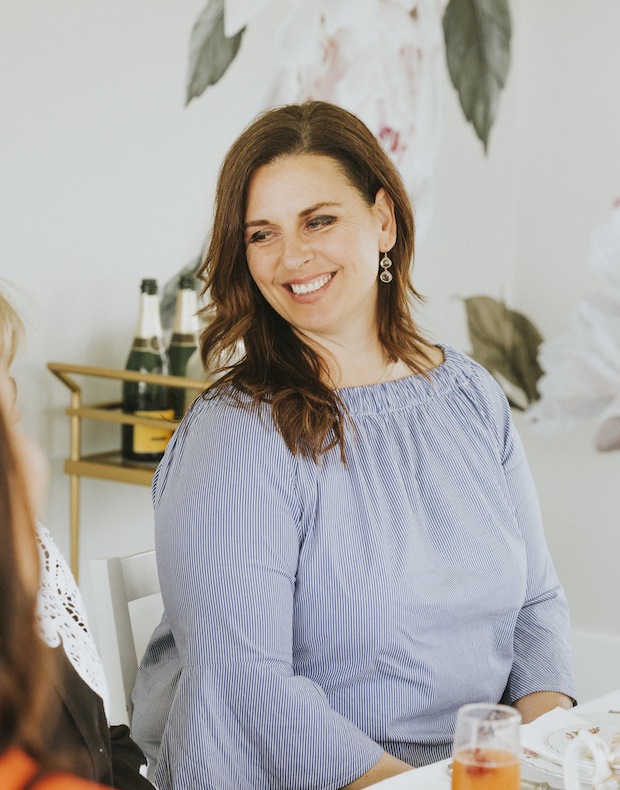 /Julie/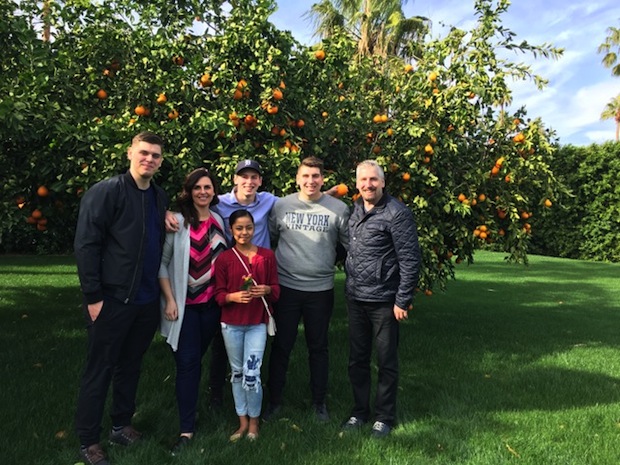 1. Tell us a bit about your kids, maybe a one liner about each.
Ethan – 22, getting married in 6 weeks ( eek!) to a girl I love, Ryley. He's my happy kid always laughing , going to SFU for economics and accounting.
Liam 19- at TWU studying computer science. Sweet but impulsive temperament, loves to sing, write songs and taught himself how to play the guitar and piano.
Nowel 17- graduating from high school in five weeks. He is our most driven child, intense and self motivated. He plays high level hockey and is trying to make a JR A team for the fall.
Lily 14- sweet natured, seems quiet but is really fun, lively and a bit of a daredevil having grown up with three big brothers. Loves to dance ( especially ballet).
2. Your oldest son is getting married this summer. How have you been preparing yourself to let go and send him off?
I found that after graduation from high school it is a slow process of letting go, little by little. Last year, Ethan was 21 but still living at home. He was independent, but still dependent. We all found this
to be a difficult stage, and Tim and I had to make a conscious decision to let him go. I had been keeping journals that I wrote in for each child. I would record small things that the kids would accomplish
and even just some things I observed about them from time to time since they were babies. Last summer I made a final entry and gave Ethan the journal. I wrote about what it was like to be his mom, and how great it had been. He and I had a lot of conflict that year and I didn't want him to have that as his last memory of living at home. The journal was my passing of the torch and telling him that we recognized
he needed to be free to make his own decisions ( and maybe mistakes) but that we were always still here. That was harder than seeing him married. Now as he has found his life mate, it is fun to watch them create a life together. I know he will be fine!
3. How are your preparing yourself for an empty nest in a few years as you may just have one child at home this fall?
Raising four kids, helping run our business, and all the other things that go along with life, I am kind of ready for some down time. I am focusing on trying to simplify our life going forward. We have had
very busy, high achieving kids, and that has required a lot of weekends away and busy evenings. I'm ready to carve out some ME time, regular yoga classes, cooking, entertaining. I'm lucky too because Tim and I love being together and are always finding an adventure. I'm looking forward to being able to travel, even if it is to go see our kids where ever they are.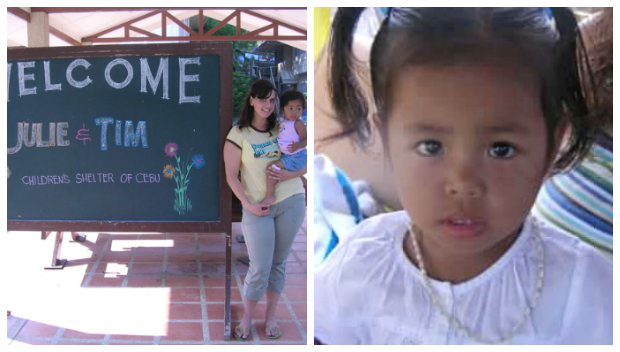 4. Tell us a little bit about adopting Lily from the Philippines.
As so many things in life, it is a long twisty story. The condensed version is really that God put us on this path and chose her for our family. There were so many small miracles and interventions from people and situations we had no control over that all we can say when talking about the whole process is that it was God's hand picking her up and placing in our home. We had always wanted a daughter and after the birth of our third boy we decided that we would adopt our little girl. Tim was still in vet school and so it wasn't the right time, but we knew when he was done and we were back to regular life we would start the process. Three years passed, Tim finished school and we moved back to Chilliwack. He got a job as a veterinarian and I started teaching again. For the first time in our life we were both working and actually able to survive without student loans! We still thought about adopting but we kept putting it off. In March of 2003, I started having vivid dreams at night about a little girl living with us. I talked to Tim about them, but we still didn't really make any move to find out more about the adoption process. The dreams continued for a couple weeks and then things got really crazy. I am a committed Christian and believe God can speak to people, but I always thought it was just in a small quiet voice, or through someone else speaking into your life, or some other subtle non-crazy way. Suddenly. I started hearing God very clearly saying "NOW" and almost a feeling of a push on my shoulder. It's so hard to explain as it wasn't really physical, but so clear. I am sure Tim thought I was crazy but as we discussed it, we decided to just call the adoption agency to get some information. Back in 2003, before the digital age, we had to phone and then waited for the package to come in in the mail. lol As soon as I did this, all the dreams and strange pushing feeling stopped. Thus started our journey.
It took us a total of 2 years to actually go get Lily, but after 18 months of classes and all kinds of other paperwork etc. we were matched with her. We got the dossier, with the picture and a little bio on her. When l saw her birthday, March 19 2003 I was a little taken aback. I went to the filing cabinet and took out the info package that was mailed to us 18 months before. We had received our package the last week of March 2003, right when she was being born. God knew this baby was being born all the way across the world and was to be our daughter. He just needed to step in to get us going!
5. Have you found parenting an adopted child any different than parenting your biological children?
That's a bit of a tricky question. Tim and I parent each child as an individual. At one point we even had 4 kids in 4 different schools. We have always said, expect us to be fair but situations won't always be the same for each of you. Every child is SO different and what they need from you is even so varied. I have two very independent kids, they need me to get in there face and remind them I love them desperately. My other two are looking for hugs every day. Parenting a girl is definitely different than parenting boys. Each child, just because of their personality is prone to need different things from you and they need you to help them to deal with various issues. But, no, I don't think the "adopted" part has any real bearing on it, other than just helping her understand her own journey. 🙂
6. What advice would you have for someone considering adopting from overseas?
Be patient. It is a long process. Try to get as much information you can about the child's life before you met him/her. That information is gold for a child, and getting it later can be difficult. Luckily the orphanage that Lily was from was top notch and gave us a lot of information, pictures and anecdotes of her during her first two years.
7. What is a key piece of advice you have for moms of boys as you have raised 3!
Get lots of sleep- you will need it! The energy, noise and amount of dirt they produce is astounding. Good thing boys love their moms 🙂 Also, remember you are raising someone's future husband, the tendency with boys is to do so much for them. It's important they know how to take care of themselves as well as treat a woman with respect and love.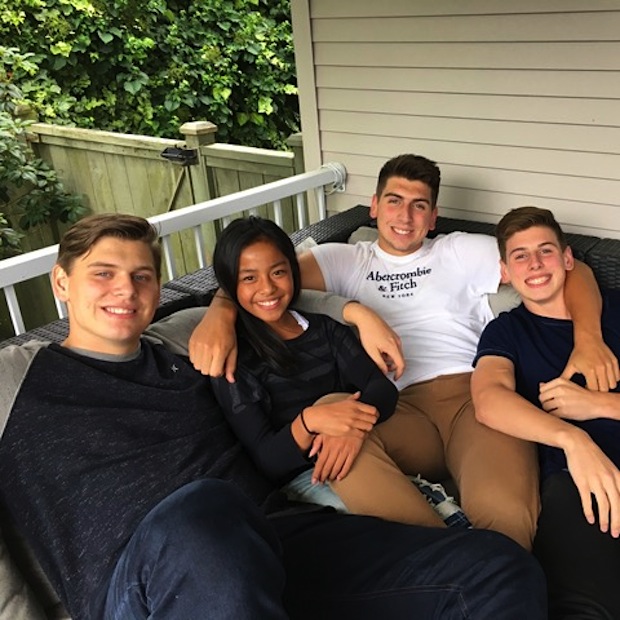 Denise and Julie…thank you SO much for being willing to share. Again, I just feel inspired to just keep on keeping on as a mom. Through each stage. To embrace the moments and to accept each stage as it comes.  Much love to you both xo – Laurel